Can French bulldog eat radishes? Do radishes have any health advantages for our beloved four-legged companions? 
If you own a French bulldog, read on to learn if your pup should consume this vegetable or not. 
Quick answer:
Yes, they can eat radishes - but there are a lot more nutrient-dense meals you could give to your Frenchie, instead. Stick around for more info!
Are Radishes Beneficial For Your French Bulldog's Health?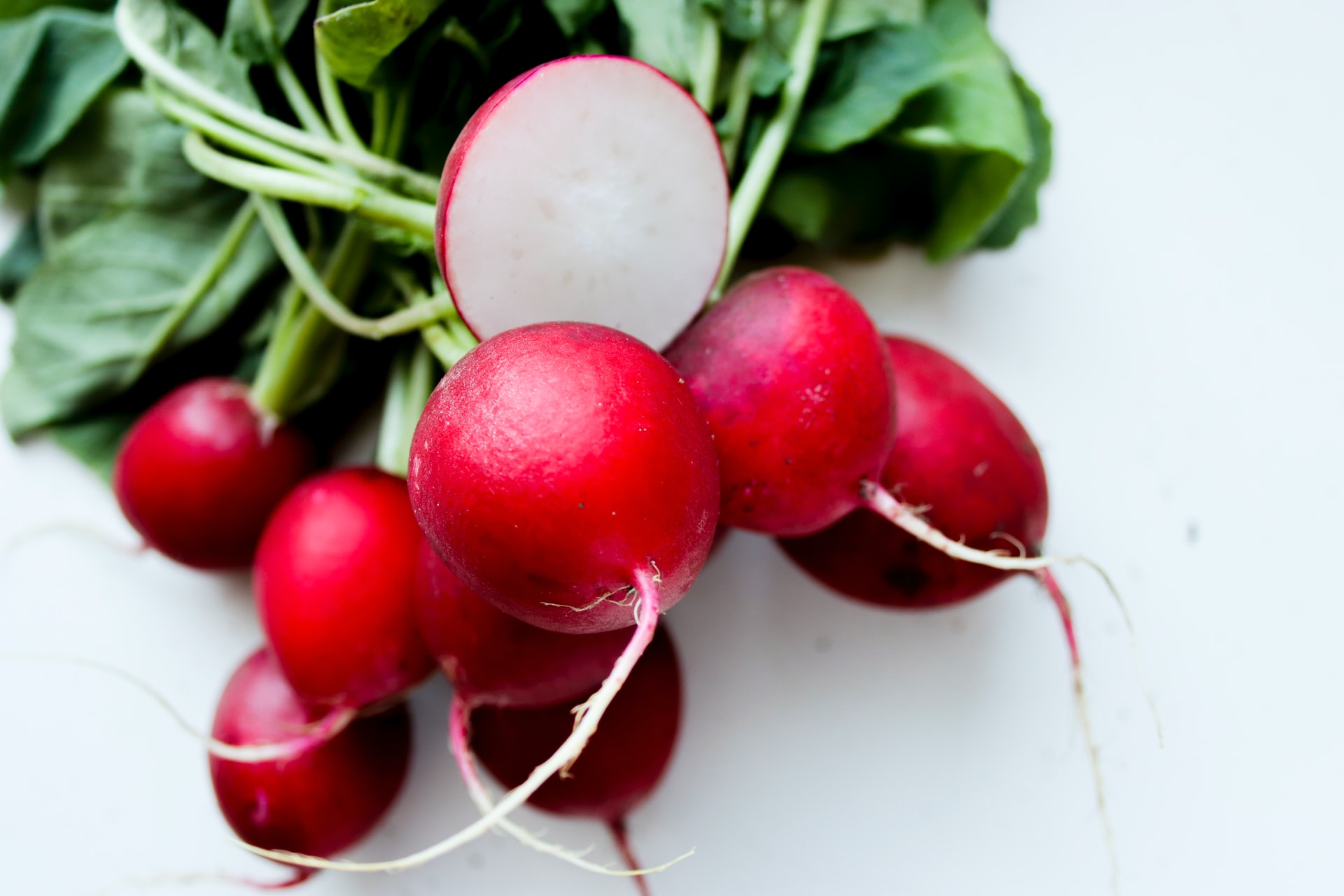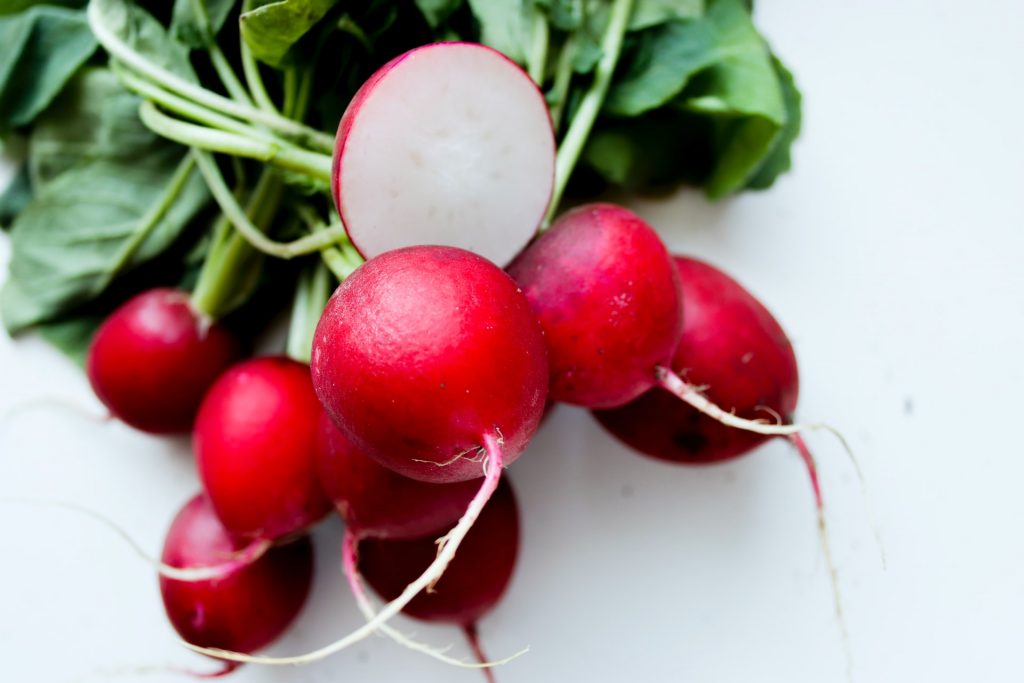 Radish seeds are a good source of plant proteins. Granted, radishes don't provide enough protein for your French bulldog – not enough for it to go without meat. But they can be a healthy addition to your pup's diet on occasion. 
If your dog has constipation issues, the fiber in radishes can help. Potassium and vitamin C are also present in the veggie. And interestingly enough, its rough texture mimics the roughness of a natural toothbrush, helping in the removal of plaque from your pup's teeth as it chews on it. 
What's more, radishes are high in fiber and low in calories, making them a powerful weapon in the battle against canine obesity. 
Because the body inadequately processes fiber, it takes up a lot of room in the stomach and prevents your French bulldog from overeating – and, in turn, gaining weight. It also enables your pup to feel full while consuming fewer calories. 
Speaking of which, carrots are also very good for Frenchies.
According to some research, dietary fiber helps lower the risk of insulin resistance, diabetes, cardiovascular disease, and colon cancer. Fiber can benefit your French bulldog with insulin resistance or diabetes by balancing its blood sugar levels. 
However, you must remember to offer radishes to your pup in moderation, or you risk disturbing their sensitive tummy.
Are Radishes Safe For French Bulldogs To Eat?
Radishes are perfectly safe for French bulldogs to eat, but the peppery and bitter flavor may not be to your pup's liking. This intense flavor could also irritate its tummy. 
If your French bulldog dislikes the spicy flavor of this vegetable – which is not at all unlikely – you should choose another vegetable that is more nutritionally dense and that your Frenchie enjoys. 
Are Radishes Safe For French Bulldogs?
Radishes are perfectly safe for your French bulldog. You should start with a modest amount and gradually raise the dosage if your pup seems to enjoy them. 
Make sure you're not giving your Frenchie radishes as an actual meal replacement, though, and instead, consider them an addition to your dog's diet.
Are Radish Greens And Leaves Safe For French Bulldogs To Eat?
Although radish greens are not poisonous in any way, they are not a suitable choice for your Frenchie. They will very definitely give your pup gastrointestinal issues, and you should avoid them for your dog's safety. 
Also, while radish leaves are not poisonous, they will irritate your pup's stomach, just like radish greens do. 
On the other hand, lettuce is perfectly safe for Frenchies.
Wild Radish Is Toxic To French Bulldogs!
Wild radish leaves and blossoms, on the other hand, are poisonous to French bulldogs – as well as all dog breeds in general. 
The thick, hairy wild radish leaves are rough when young but smooth as the plant grows. The blooms of wild radish are generally yellow or white, although they can also be lavender in hue. 
Speaking of which – cauliflower is safe for Frenchies, but in small amounts.
Never feed wild radish blossoms – or radish leaves – to your French bulldog since they are both poisonous. And if your pooch has already eaten some by accident, you should contact your vet immediately!
Frequently Asked Questions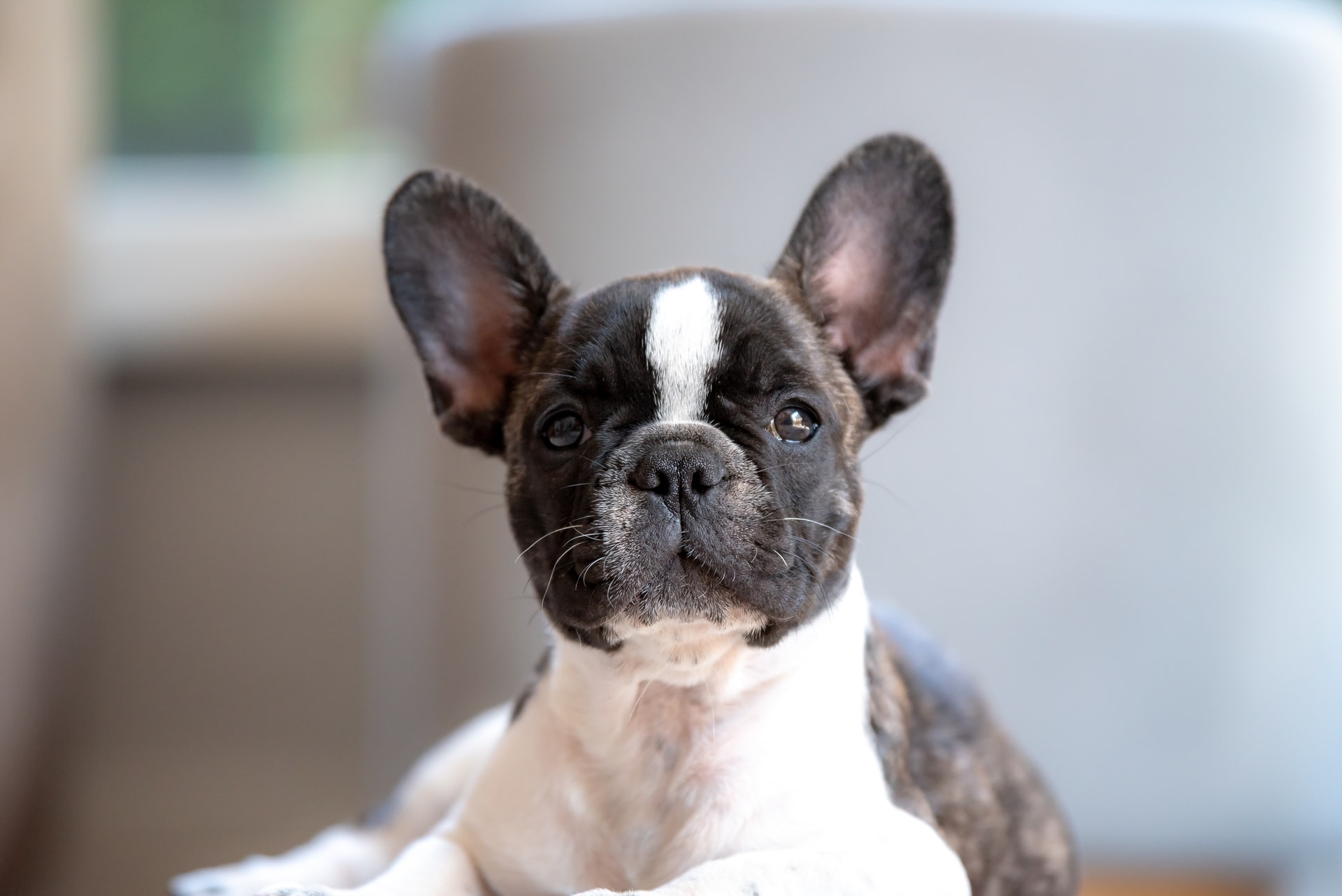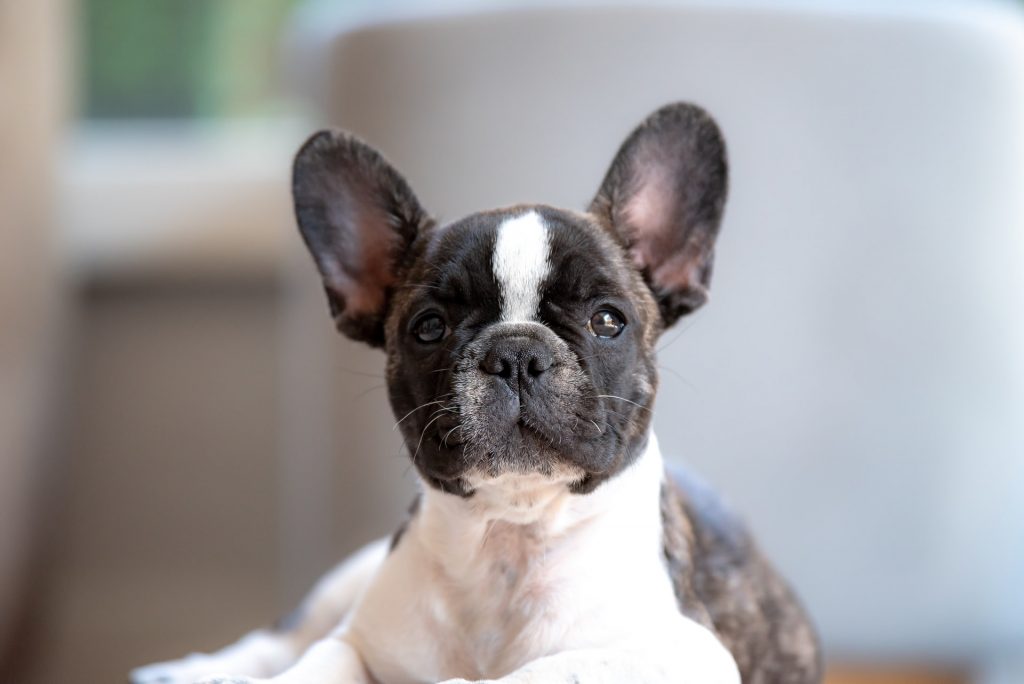 Let's go over some of the most often asked questions. It's essential to consider everything, not only to educate ourselves – but also to educate other French bulldog owners out there. We have a thorough list of human foods that Frenchies can eat if you're looking for that type of info. 
Q: What is a radish's nutritional value?
As previously said, radishes are a low-calorie vegetable, but they should be offered to Frenchies with caution. Here's the nutritional value: 
1.9 grams of dietary fiber

 2.2 grams of sugar

4.0 grams of carbohydrate

0.8 gr of protein

17.2 mg of vitamin C

1.5 mcg of vitamin K

29.0 mcg of folate

7.5 mg of choline

29.0 mg of calcium

0.4 mg of iron

11.6 mg of magnesium

23.2 mg of phosphorus

270 mg of potassium

45.2 mg of sodium

8.1 mg of phytosterols

111 grams of water.
*Estimated amount per one cup; 116 grams
Q: What dosage is safe for French bulldogs to consume?
If your French bulldog enjoys the spicy flavor of radishes (which is unlikely, but there are always exceptions), sprinkle them on top of their regular meal every now and then. 
Use them as a rare treat, not as a substitute for food!
Q: Is there a breed that is particularly sensitive to radishes?
No breed is particularly sensitive to this vegetable. Moreover, radishes are unlikely to cause an allergic reaction to your French bulldog. 
However, if you give your pup too much of this veggie or if it eats any radish leaves or greens, it might experience some gastrointestinal issues.
Q: What are the signs of allergic reactions?
Although an allergic response to radish is unlikely, it is possible. If your French bulldog exhibits these symptoms, it is most likely experiencing an allergic reaction:
Chronic ear inflammation

Itching

Paw biting

Obsessive licking

Diarrhea

Chronic gas

Skin itching

Nausea

Vomiting.
If you detect these symptoms or other unusual behaviors, you must have your French bulldog examined by a veterinarian to determine whether it is indeed an allergy to radishes – or something else.
Conclusion: Can French Bulldogs Eat Radishes?
Finally, if your French bulldog eats a couple of radishes from time to time, there is no significant danger. But here's our advice: 
While they're not harmful and provide some minor benefits in the form of fiber and antioxidants, you should consider supplementing your Frenchie's diet with carrots, pumpkins, cucumbers, or green beans instead of radishes. 
These are far superior options for your four-legged friend. 
Know something we don't? 
Leave a comment, join the discussion – and consider sharing this quick food guide with other Frenchie owners out there! 
About

Johnny

Johnny, a Frenchie owner and enthusiast, shares his wealth of knowledge on training and caring for French Bulldogs. When not writing, he enjoys hiking and time in nature with his pets.