Welcome, Frenchie Lovers! Johnny here, your resident French Bulldog aficionado, and today we're diving into the world of those adorable, expressive ears that we all know and love. 
But what if those trademark bat ears are a bit more… floppy than expected? 
Is it cause for concern or just another endearing trait of your furry friend? 
Buckle up because we're about to dive into the delightful and sometimes perplexing world of French Bulldog floppy ears. Let's get started!
Decoding the Mystery: Why Do French Bulldogs Have Floppy Ears?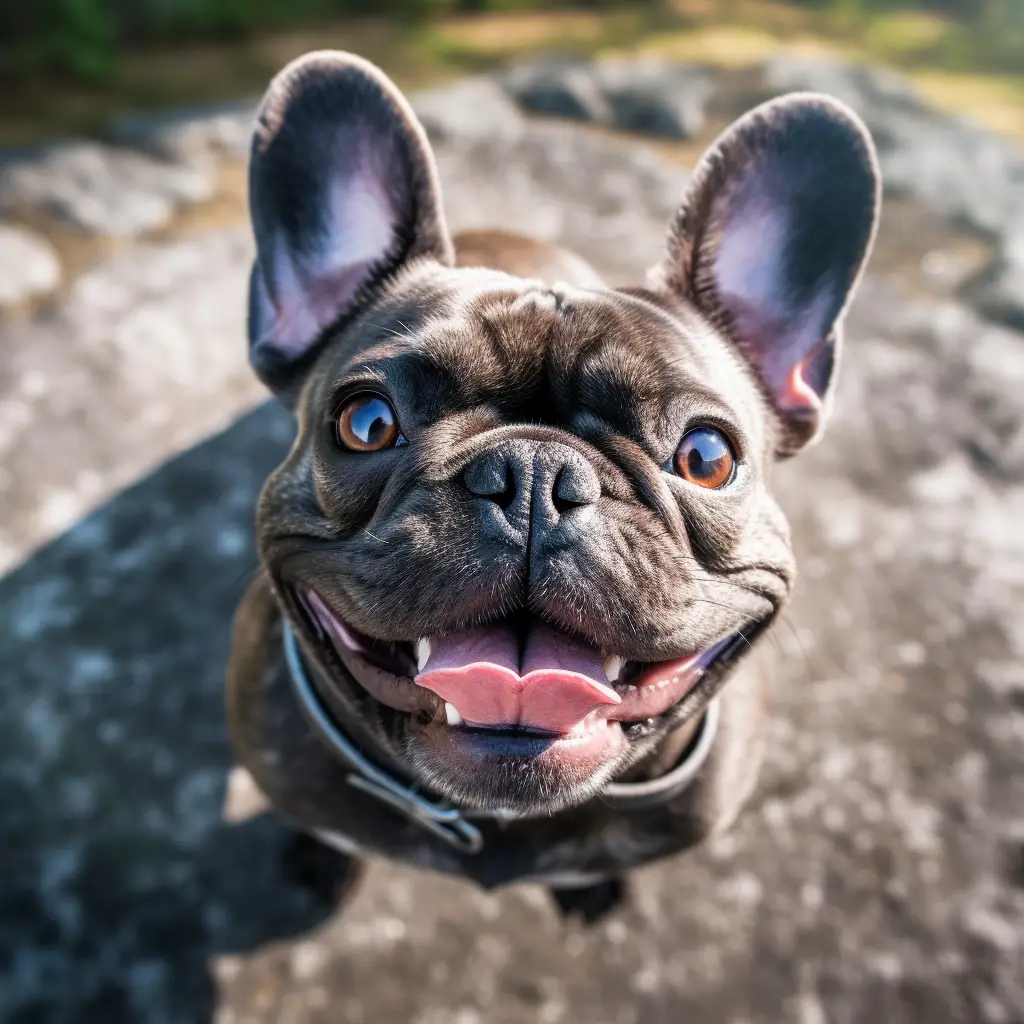 Hey there, Frenchie parent! Are you wondering why your adorable Frenchie's ears are floppy instead of standing upright like a bat's ears? Well, I'm here to help you unravel this mystery. Floppy ears in our lovable French Bulldogs can be due to a couple of factors—genetics, health conditions, or just part of your pup's growing up journey.
Did you know that some Frenchies are born to have floppy ears, thanks to their genes? Yup, that's right! Some breeders are even specially breeding French Bulldogs with what they call "rose ears." If your little one's ears are floppy, maybe they are just flaunting their unique, rose-eared charm! So, it's nothing to worry about​.
But, let's get serious for a moment. If your Frenchie's ears are still floppy by around 7 months, it might be worth having a chat with your vet. They could suggest a slight change in diet or even recommend a calcium injection, which might give those ears a little boost.
You might have come across suggestions on social media to give your Frenchie calcium supplements to fix those floppy ears. Here's the thing—too much calcium can actually cause more harm than good, leading to issues like bone spurts, arthritis, and joint problems. Instead, try giving your Frenchie small amounts of foods like cottage cheese or yogurt, which are believed to help with ear growth. And remember, always consult your vet before making any big changes to your puppy's diet.
Is it Normal for French Bulldogs to Have Floppy Ears?
You might be asking, "Is it normal for my Frenchie to have floppy ears?" The answer? Absolutely! It's totally normal for some French Bulldogs to have floppy ears. Now, let's dive into the details.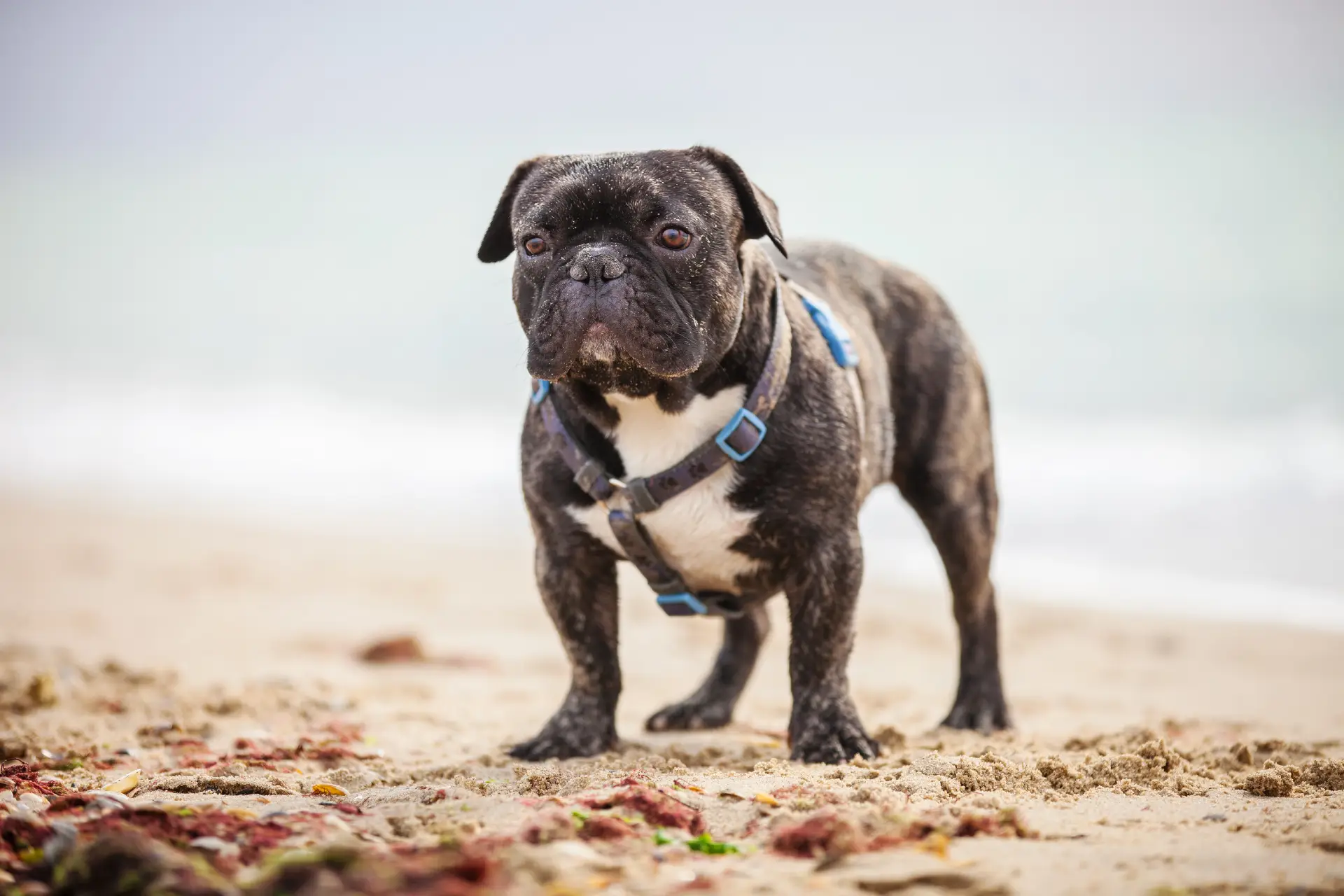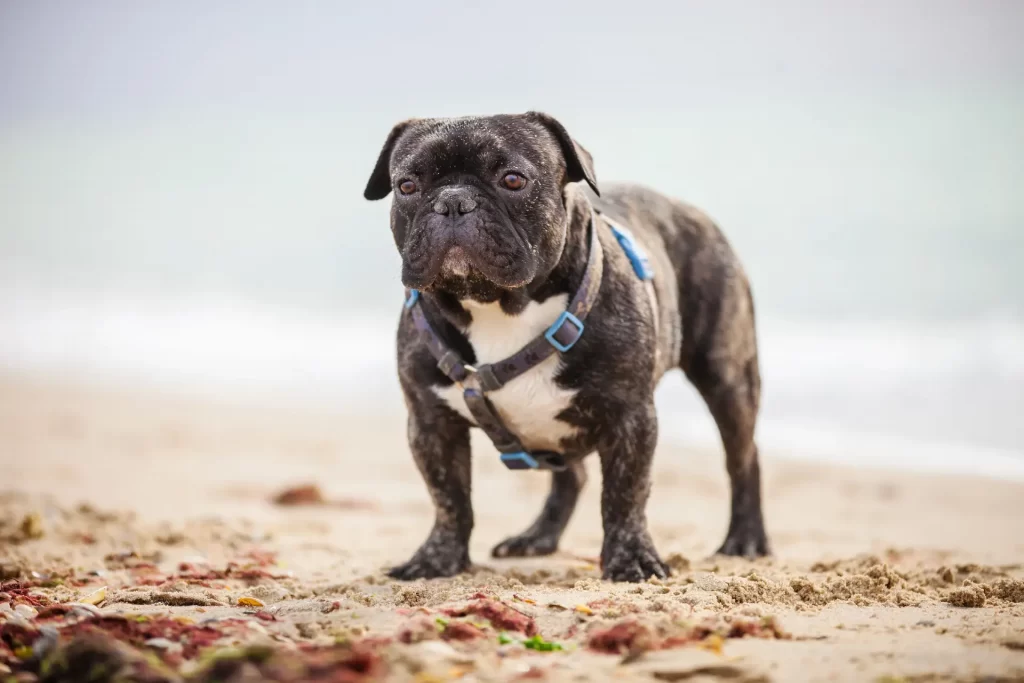 In the wide world of Frenchies, ear development can vary quite a bit. Typically, French Bulldogs are born with their ears sealed shut and then, around 3 weeks, their ears begin to open. As they continue to grow, their ears will usually start to stand up between 5 to 15 weeks old. However, during the teething phase, which typically happens around 7 to 8 months, their ears may go up, down, or be floppy. And guess what? This is all part of their normal development.

Here's a video on French Bulldog ears, courtesy of Woodland Frenchies:
But, what if your Frenchie's ears remain floppy even after 8 months? Well, it's nothing to worry about. Every Frenchie is unique and some may just naturally have floppy ears. It doesn't mean there's something wrong with them. As Frenchie parents, we should celebrate their individuality and love them for who they are, floppy ears and all.
So, the next time someone asks, "Why are your Frenchie's ears floppy?" You can just smile and say, "Because that's just how they are, and we love them all the more for it!" Now, in the next section, let's look at some gentle ways we can encourage those adorable ears to stand up. Stay tuned, you won't want to miss it!
How to 'Fix' Floppy French Bulldog Ears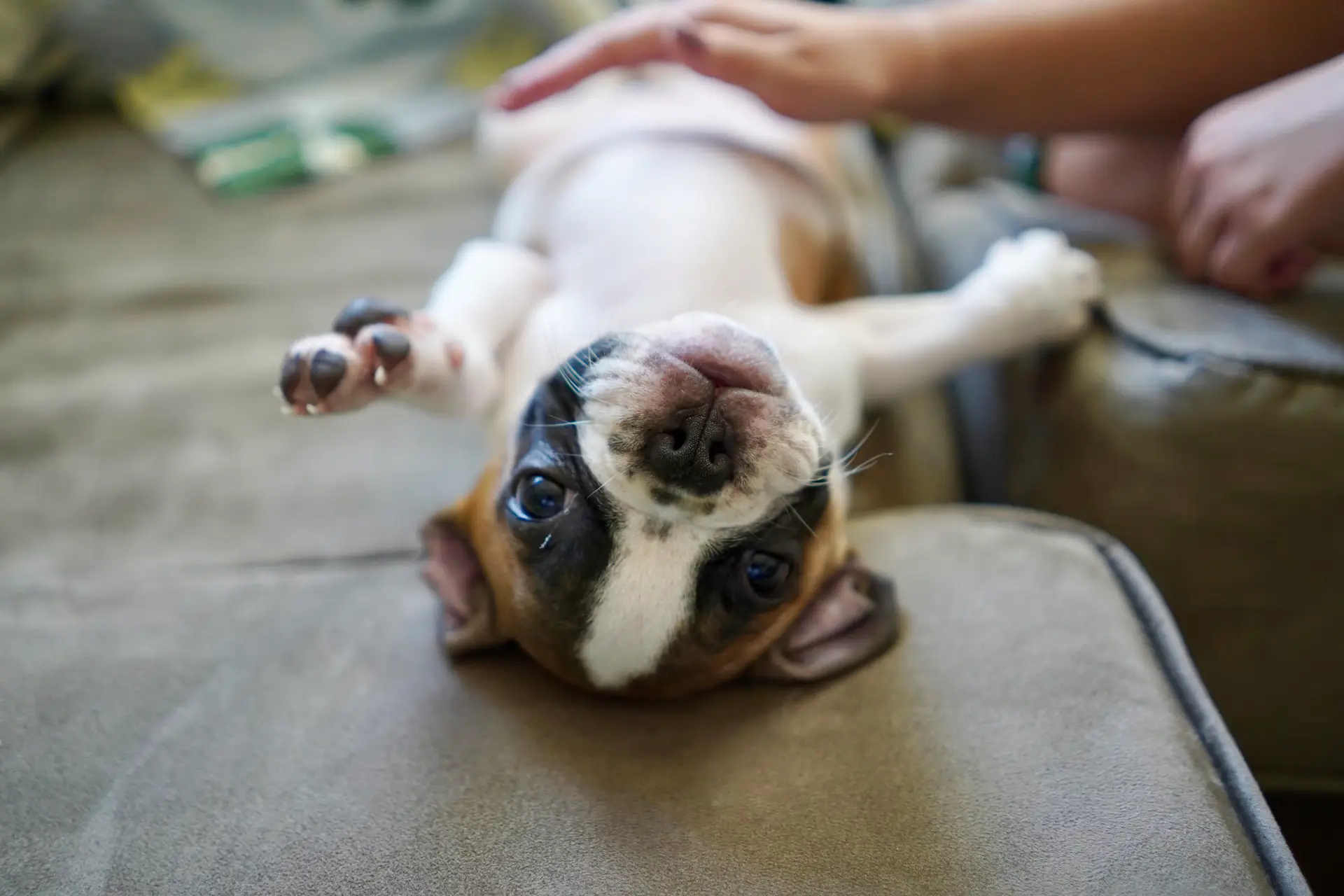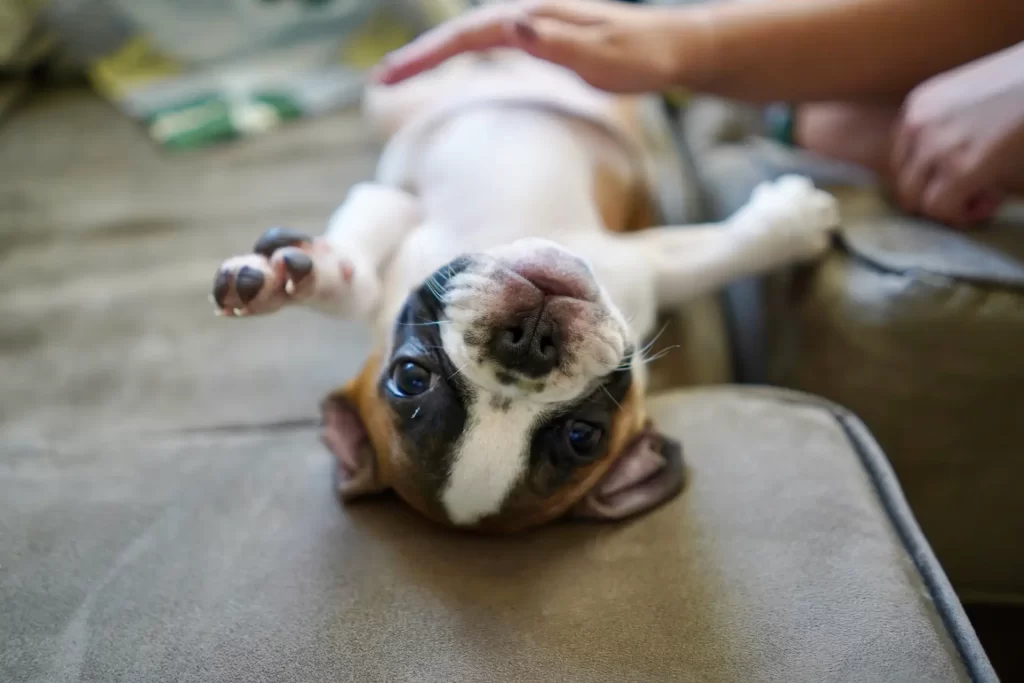 The first thing you should do before even thinking about trying out any of the methods we'll discuss is to consult with your vet. Your vet can perform a health check-up to rule out any developmental issues and may recommend dietary changes or a calcium injection if your Frenchie's ears still aren't standing up by around seven months.
Do not, I repeat, do NOT give your Frenchie calcium supplements yourself. Too much calcium can lead to serious health issues, including bone spurs, arthritis, and joint problems​.
Instead, consider adding a cartilage-encouraging supplement to their diet. Some owners swear by glucosamine, which is said to help maintain and encourage the growth of your Frenchie's cartilage and connective tissues.
And don't forget about chew toys! Chewing helps strengthen the temporalis muscle at the top of the jaw and under the ear, which can contribute to ear development​​.
But remember, just as we embrace our own quirks and differences, it's important to love our Frenchies' floppy ears and all. After all, those floppy ears might just be part of what makes your Frenchie uniquely adorable!
What Other Frenchie Owners Are Saying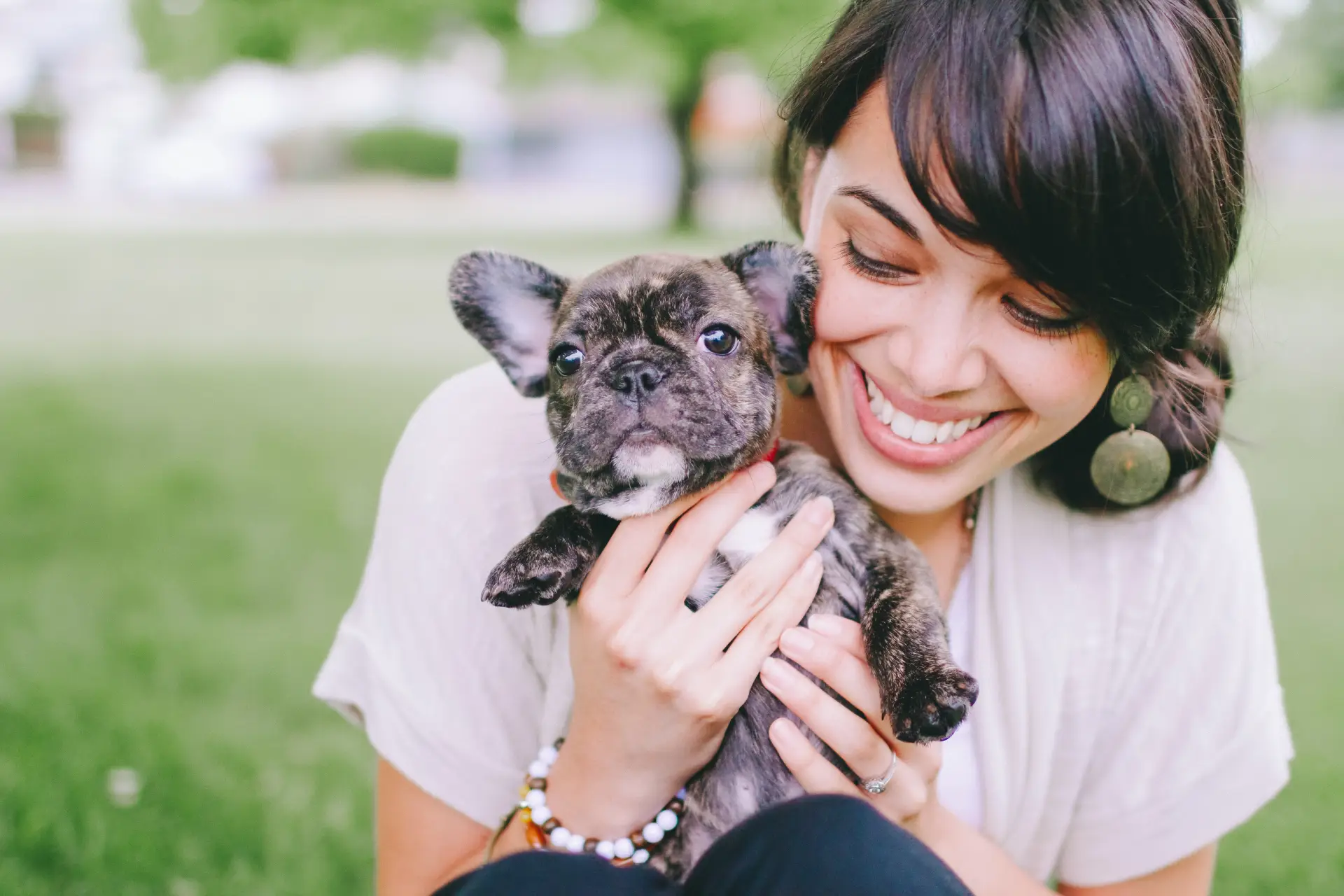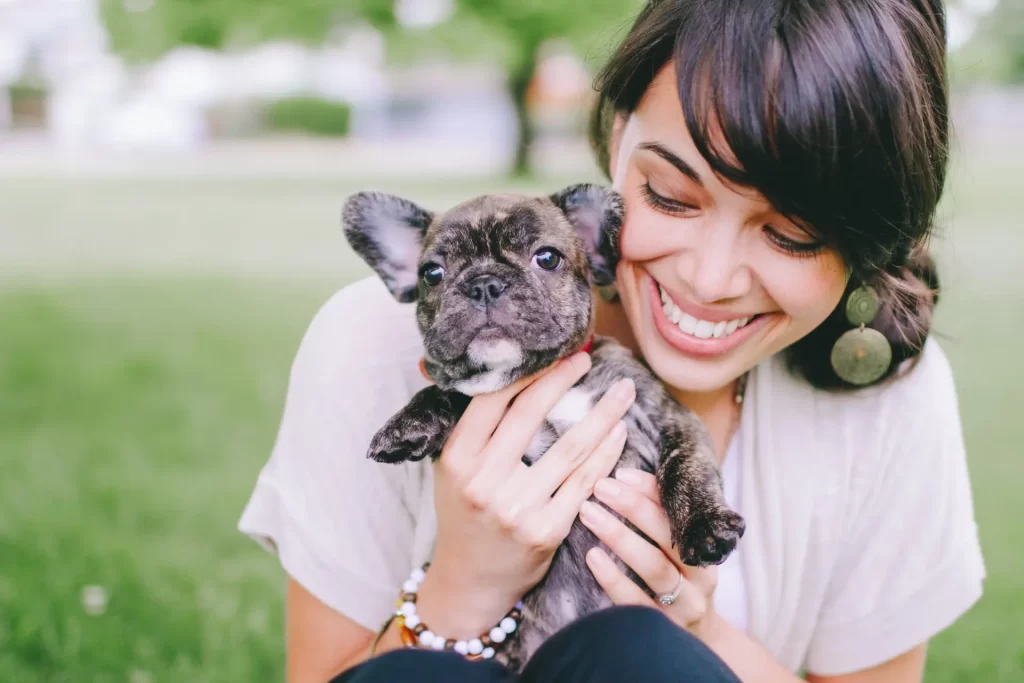 As an owner, you might have wondered if your Frenchie's floppy ears are a common occurrence among other Frenchies or if there's a larger community out there sharing your experience. Well, guess what? You're not alone!
A quick look at social media tells us that Frenchie owners across the world have shared their own tales about their pets' adorable ears.
One owner shared, "Our Frenchie's ear did this while she was teething. After a couple of weeks went back up and never down again. We were really worried, but it's all fine now, and no more floppiness!"
Another owner beautifully stated, "Please don't tape your Frenchie's ears. They are living creatures, not a showpiece. Leave their ears alone, and if one is a bit floppy, just embrace the difference as it will be part of their character!"

Yet another chimed in, "Our dog is two now, and her ears are still floppy. They were up and down as a puppy but eventually never went up again. We think he looks amazing and love him to bits".
Here are some more experiences people had with floppy ears on Frenchies: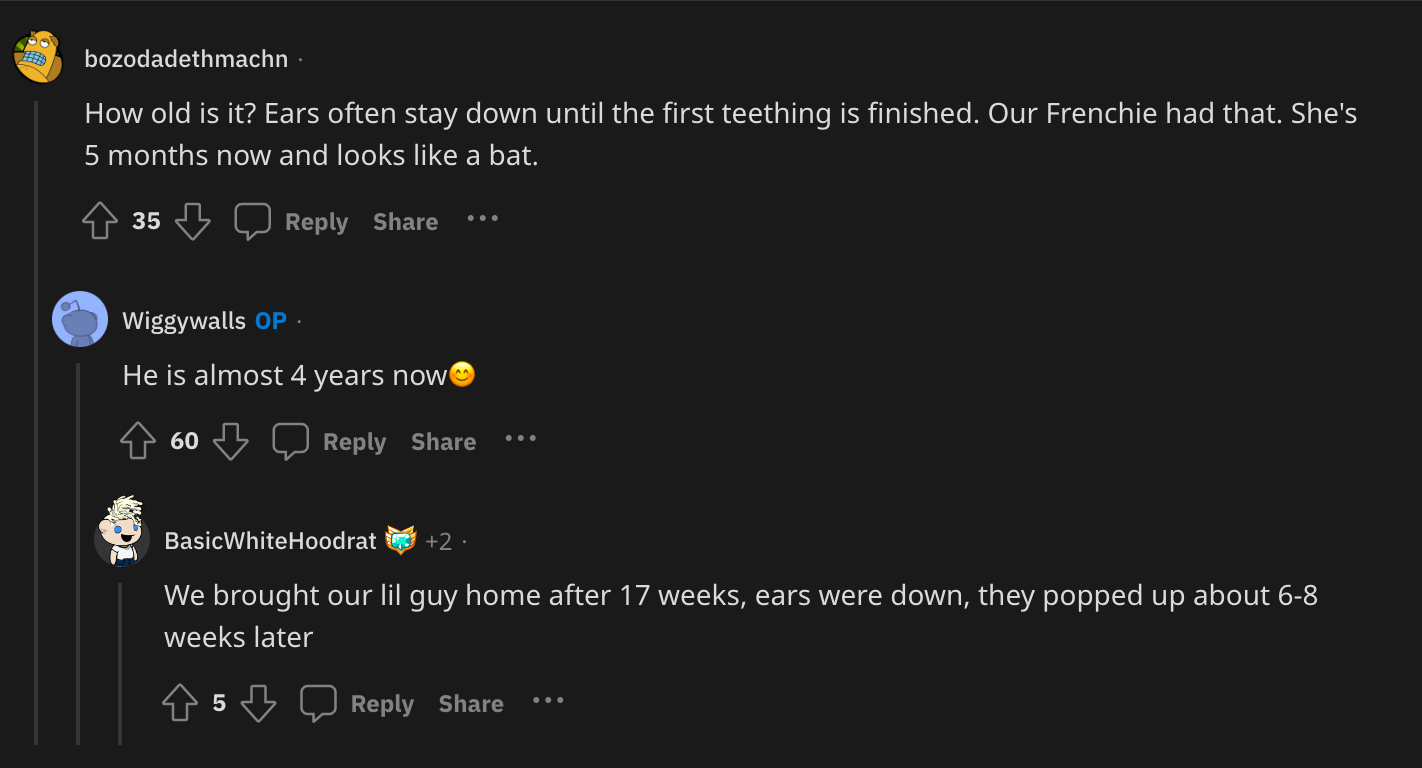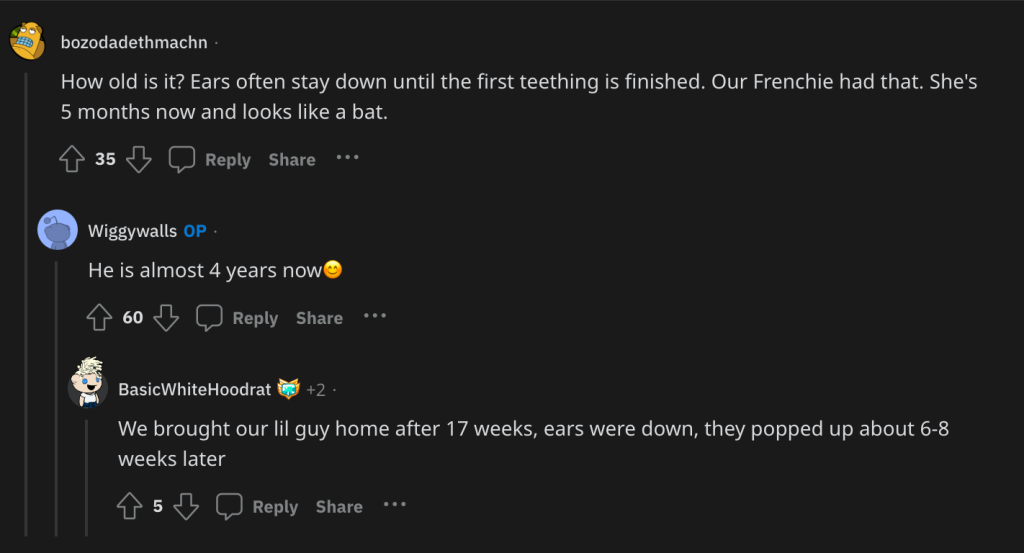 This Reddit thread is quite popular:
There's even a Floppy Ears Facebook group out there!
The conversations are a testament to the variety and the uniqueness of our beloved Frenchies. It's clear that whether their ears are standing tall or they're rocking the floppy look, these dogs are loved unconditionally by their owners.
And really, isn't that what matters most!
In the end, the charm of French Bulldogs lies not in the position of their ears but in their personality, their love for their owners, and their unique, individual quirks. Yes, French Bulldogs can have floppy ears, and some may even have just one floppy ear. But remember, this doesn't mean there's anything wrong with their overall health.
While it's not the breed standard according to organizations like the Kennel Club, it doesn't make your pup any less appealing or lovable. After all, each Frenchie is a bundle of joy wrapped in its own adorable package, floppy ears and all. So, let's celebrate the diversity in our Frenchies, floppy ears or not because every single one of them is special in their own way.
So, if you're the proud owner of a Frenchie with floppy ears, embrace it. Love them for who they are, not just how they look. After all, it's the love, companionship, and joy they bring into our lives that truly matters. Floppy ears or not, they're perfect just the way they are.
About

Johnny

Johnny, a Frenchie owner and enthusiast, shares his wealth of knowledge on training and caring for French Bulldogs. When not writing, he enjoys hiking and time in nature with his pets.