Avocado is often considered one of the healthiest – and most useful – fruits available to humans. You can't help but wonder, can French bulldogs eat avocado? 
Today, we'll look at a question that many French bulldog owners have. Join us in learning more about this fruit and how it affects our canine companions.
Quick Answer: Yes, if it's a tiny amount. Always start by removing the seeds (pits), leaves, and skin. It's not optional to remove them; it's the difference between a healthy pleasure and a hazardous snack.
Is Avocado As Good to French Bulldogs As It Is To Humans? – Can I Give Avocado To My French Bulldog?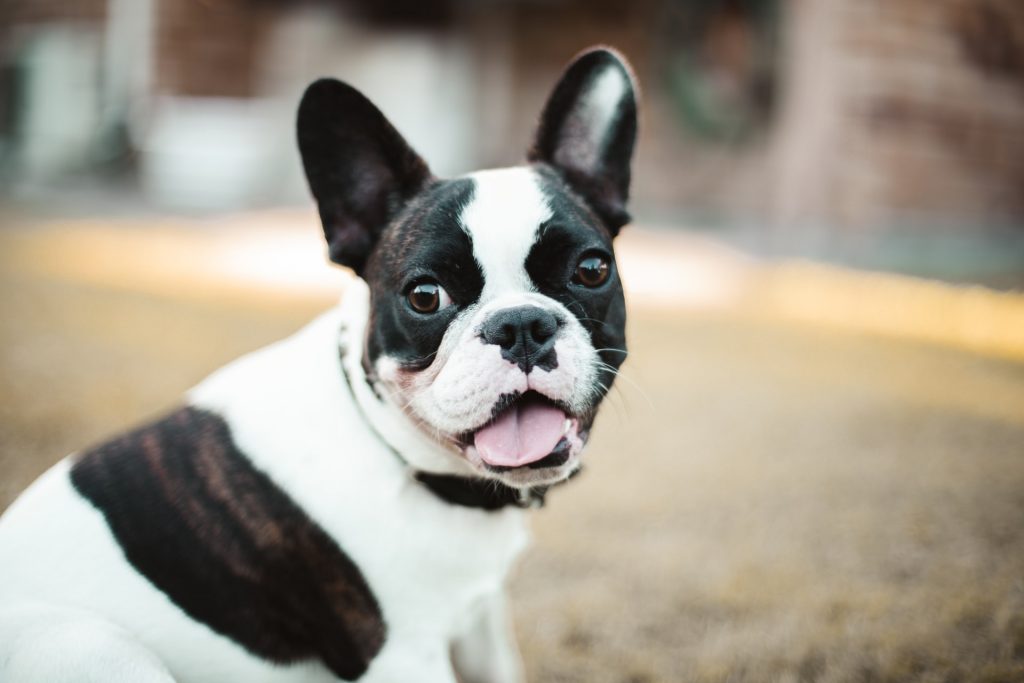 What a rich fruit! Not only is it among the most popular foods around, but it is also one of the healthiest.  
But what about your canine companions? Is avocado safe for French bulldogs to eat? Is it, in that case, as beneficial? 
The simple answer is that French bulldogs can eat avocado, but it is not as healthy for them as it is for people. 
In fact, most commercially available avocado dog treats are more beneficial for your French bulldog than the avocado itself. 
Yes, you can feed your pup a tiny part of the fruit, but there are some important measures to take first. Continue reading to find out more.
Does Avocado Contain A Harmful Toxin For French Bulldogs?
Although the fruit contains persin, this chemical is found in greater concentrations in the actual seeds, leaves, and skin. And as you can guess, that's one of the reasons we must remove them before feeding our French bulldogs. 
But there's a bit of good news: 
In reality, if given in tiny amounts, the persin found in the avocado will not harm your pup's health. 
We'd also like to mention that avocado is really good for your French bulldog. Avocado dog treats, as previously indicated, promote healthy skin and coats. What you might not realize is that avocado oil is also very good for your pup: 
It eliminates knots and promotes healthier skin and coat – even more than the eatables.
Addressing The Myth About Persin
There are many misconceptions regarding this chemical substance known as persin. Avocados are not toxic to dogs – or cats, for that matter – contrary to common perception. However, if taken in excessive quantities, they might induce stomach discomfort and diarrhea. 
Persin is far more hazardous to birds and horses than it is to French bulldogs, for example.
The Seed Is The Real Threat
The avocado's seed poses a serious threat. Avocado pits are large and robust, and if your French bulldog consumes one, it might cause gastrointestinal obstruction or pose a choking hazard. That is the kind of thing that can really hurt your furry friend. 
So, before feeding, please remove the seed. We cannot emphasize how critical this is.
My French Bulldog Ate The Pit, Leaves, Or Skin By Accident – What Now?
Take your French bulldog to the clinic as soon as possible if it ate a seed (pit) by mistake, regardless of its weight or size. At first glance, it might appear that everything is good and that your pup will have no trouble digesting. 
But in the vast majority of situations, that's not the case. 
Within a few hours, your pup may have severe gastrointestinal discomfort, and in some cases, it can lead to death. 
Since French Bulldogs are smaller breeds, avocado seeds pose an even greater risk. Even huge dogs can choke on it. 
Choking and gastrointestinal obstruction are not to be taken lightly.
It won't be a problem if your French bulldog consumes a leaf (the greatest source of persin) or the skin. Your pooch will most likely be alright; a tiny amount is unlikely to be toxic. 
However, please see a veterinarian if your pup develops vomiting, diarrhea, or stomach pain.
Nutritional Value Of Avocado: Does It Have Any Benefits For French Bulldogs?
Avocados do contain certain nutrients that are beneficial to French bulldogs – and all the other dog breeds, for that matter. Nonetheless, it is not a very high-nutrient food for them. There are healthier choices if you want to offer your pup some fruit. 
With that said, here are several avocado components that are beneficial to your pup:
Vitamin C: This vitamin strengthens the skin and helps retain elasticity. It might also aid in the treatment of fevers. Vitamin C also acts as an antioxidant, protecting cells from damage and neutralizing free radicals.
Vitamin K: This vitamin is great for your Frenchie's liver and blood. It could also aid in the treatment of heart and bone disorders.
Fiber: Fiber is essential for the digestive health of our French bulldogs, despite the fact that some individuals do not believe it is vital to the animal's diet. It improves bowel motions and helps to prevent constipation, diarrhea, and diabetes.
Frequently Asked Questions
Let's look at a few of the most commonly asked questions. It's essential to examine everything, not only for our personal education – but also for the education of other French bulldog owners.
Q: What dosage is healthy?
It's one of those human goodies you should only feed your Frenchie in limited amounts and not too frequently. Consider feeding your pup between 20 and 60 grams, depending on their weight, size, and medical history, to ensure you're giving your pooch a healthy dose.
Q: What are the signs of avocado allergies?
That is quite unlikely to occur because avocado allergies are pretty uncommon. Despite this, there is a significant problem with avocados – the seed. 
It has the potential to obstruct your Frenchie's digestive tract and cause significant damage. 
Consult a physician if this is the case. Vomiting, tiredness, and stomach discomfort are signs of intestinal obstruction. 
Note: These are the most typical cases; if you see anything strange, even if it isn't listed above, please consult your local veterinarian.
Conclusion: Can French Bulldogs Eat Avocado?
Yes, they certainly can – just keep it between 20 and 60 grams, depending on your French bulldog's weight, size, and health. But remember: 
Seeds and skins should be removed since they are harmful to our pups. 
Other than that, it's fine to give your Frenchie avocado as a small reward, but keep in mind that there are better options available. 
Also, it's usually a good idea to check with your vet first since French bulldogs are a pretty sensitive and allergy-prone breed.
Know something we don't?
Thank you for reading more about Frenchies! Did you find our post informative and interesting? Is there anything you'd want to add? Please join the conversation – leave a comment below. 
We absolutely adore animals here, therefore dear friend, you're more than welcome! Our team and readers always appreciate your feedback. 
Also, please share this post with all of your friends who own French bulldogs or are thinking about getting one. 
Have a wonderful day – and go play with your four-legged friend in the park!