Let's say that it's Sunday, and you're having a barbecue in your backyard. Your friends and family come over, and there happens to be a bunch of beer to freshen up…
If you let your Frenchie be in the backyard while you're barbecuing, there's a chance it'll be attracted to the smell of beer leaking from your beer can – and maybe even try to taste it.
Can French bulldogs drink beer? Is that supposed to happen?
Since the chances of your French bulldog getting a hold of some beer leftovers are pretty high, we think it's imperative for you to know how to deal with this situation.
Quick Answer:
You shouldn't even think about giving your Frenchie any kind of beer!
If you want the complete answer to the question, you will have to stick with us.
From A Small Sip To Pet Poisoning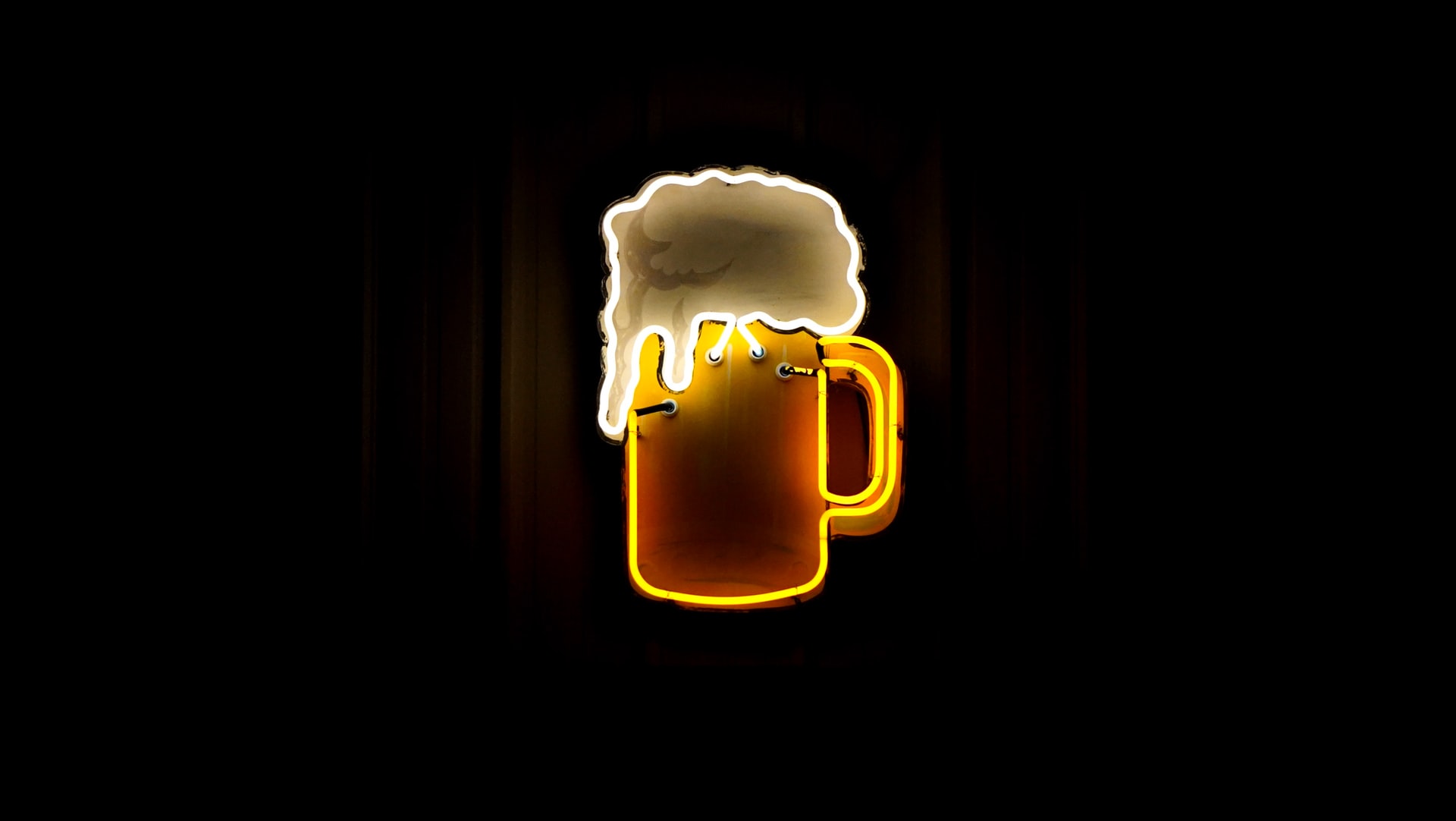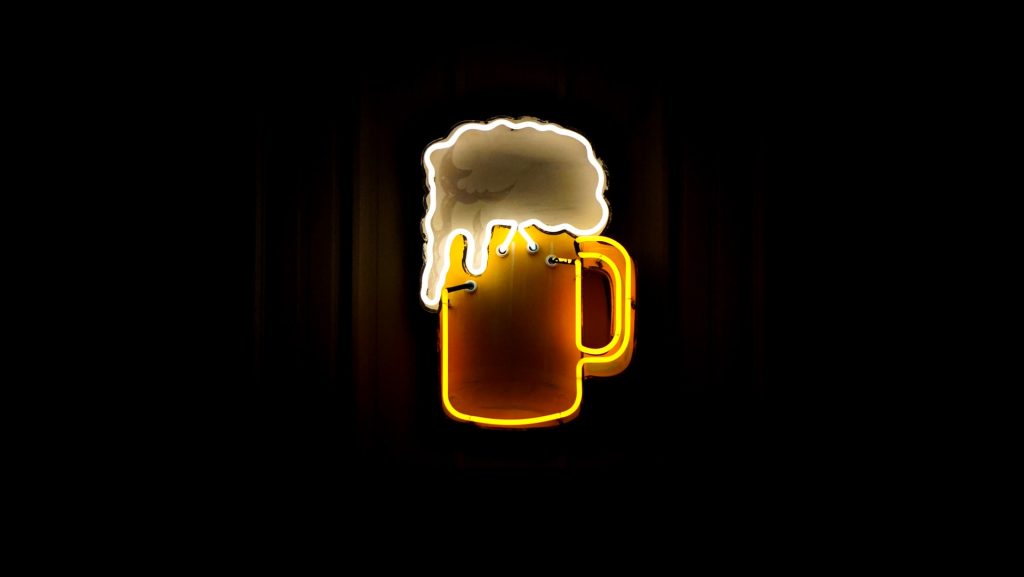 If you're seriously considering giving your Frenchie a sip of beer, know that it's only going to cause you problems.
No dog – and this includes your French bulldog – should EVER have access to beer. 
You should exclude any type of alcohol from your dog's diet. And yes, this is a strict rule – no exceptions. 
You might think that beer is not that strong, but that doesn't matter. In essence, your dog isn't supposed to have any kind of alcoholic beverage.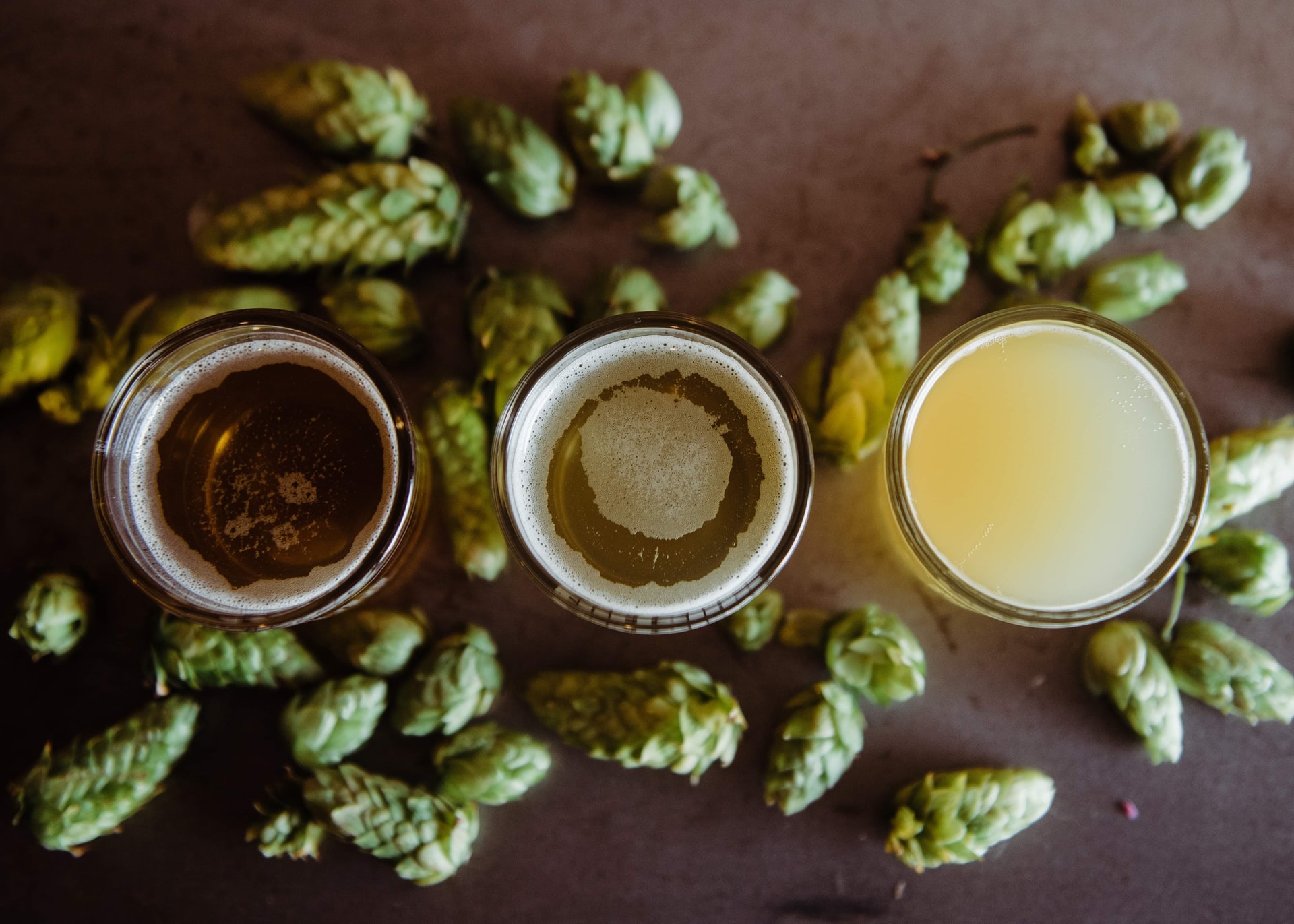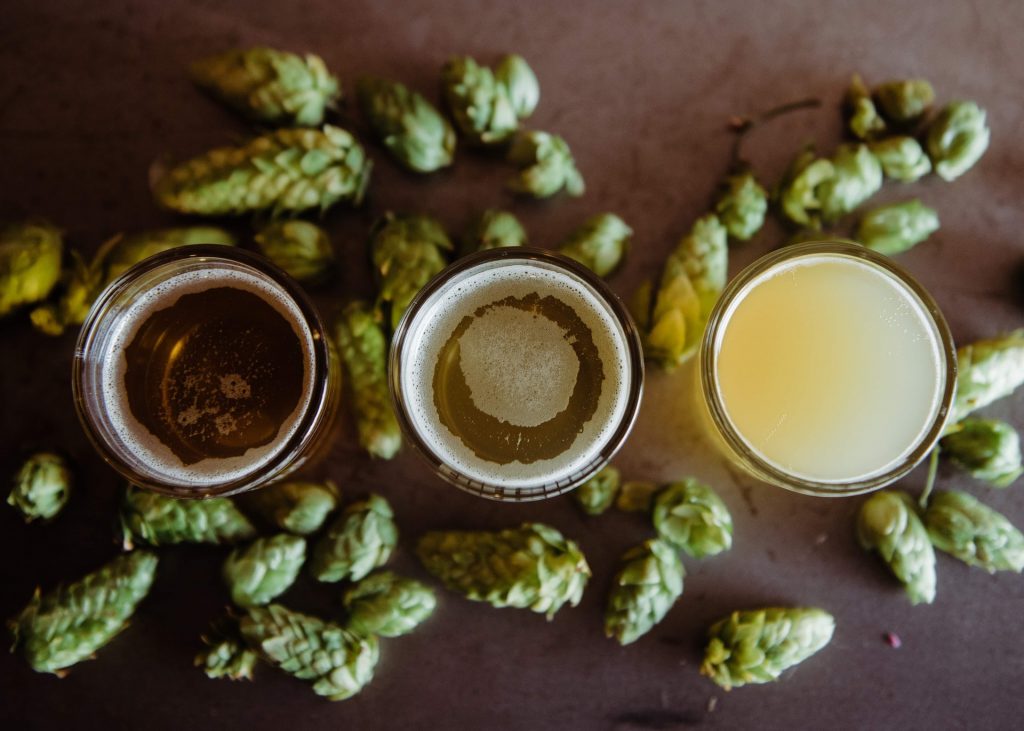 Even if you're not much of a beer lover, you're likely familiar with the two most famous types – light and dark beer. Neither one should be anywhere near your Frenchie, but let's take this opportunity to discuss some basic facts regarding these popular beverages.
Speaking of popular beverages, milkshakes are also off-limits to French bulldogs.
Light Beer
If you're particularly concerned about the % of alcohol – even though it doesn't matter when it comes to your dog – light beer generally has less alcohol in it than dark beer. 
Also, the level of calories and carbohydrates is considerably lower here; beer drinkers that want a "healthier option" prefer this one.
But for this beer to be low-calorie, it has to be stripped of flavor and aroma. Still, light beer is a popular summer refreshment.
Fun fact:
Some beers that appear light-colored do not necessarily fall into this category.
Dark Beer
Unlike light beer, dark beer has a more pungent taste – and a more diverse composition. There's also more alcohol here, so you would need more than a 30-minute walk home to shake it off. 
If that's true for you, imagine how it would affect your doggo.
Even more so, dark beer contains a more complex mix of ingredients. Alcohol aside, some of these ingredients could turn out to be bad for your dog; you never know what it may be allergic to.
Problems After Your Frenchie Drank Beer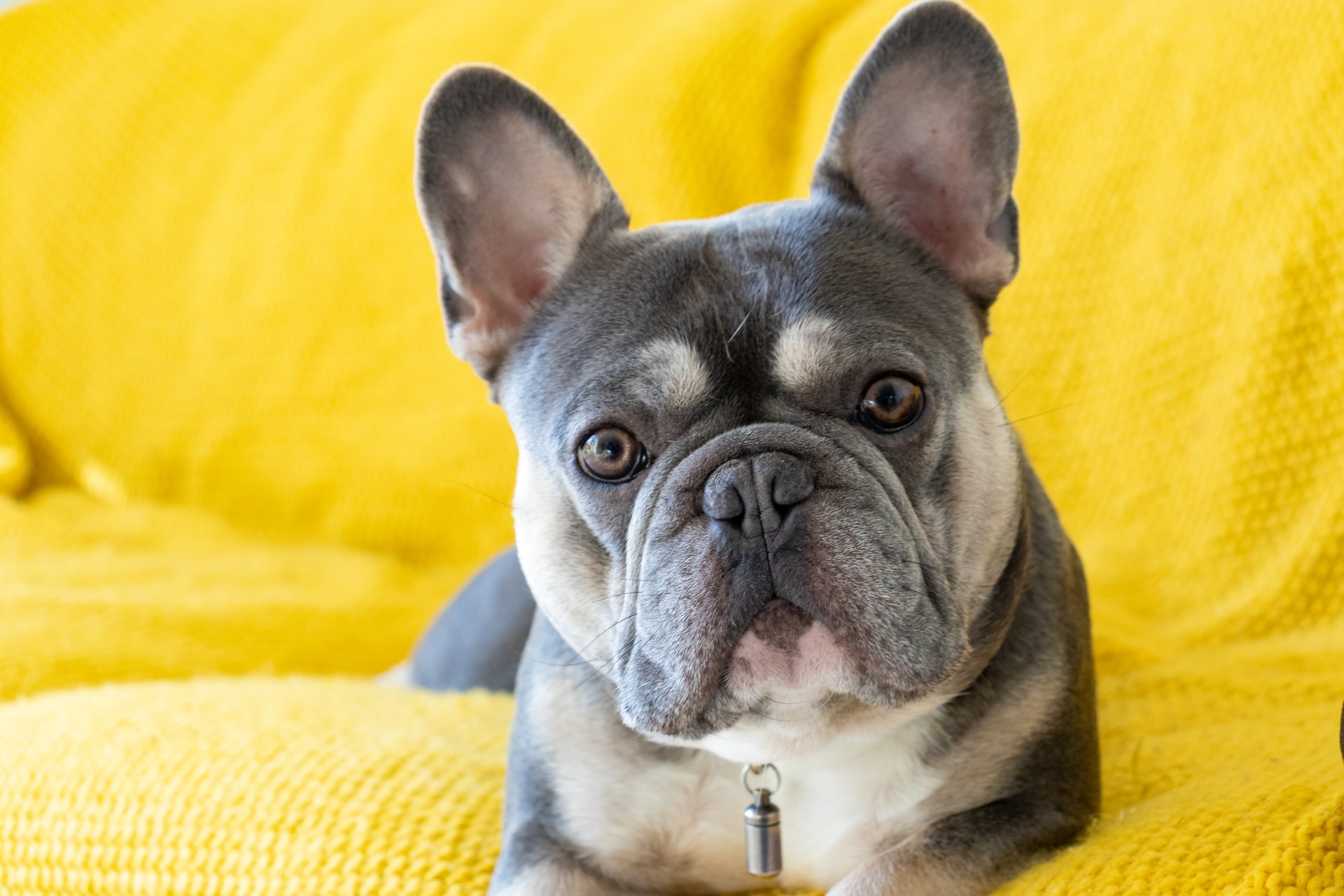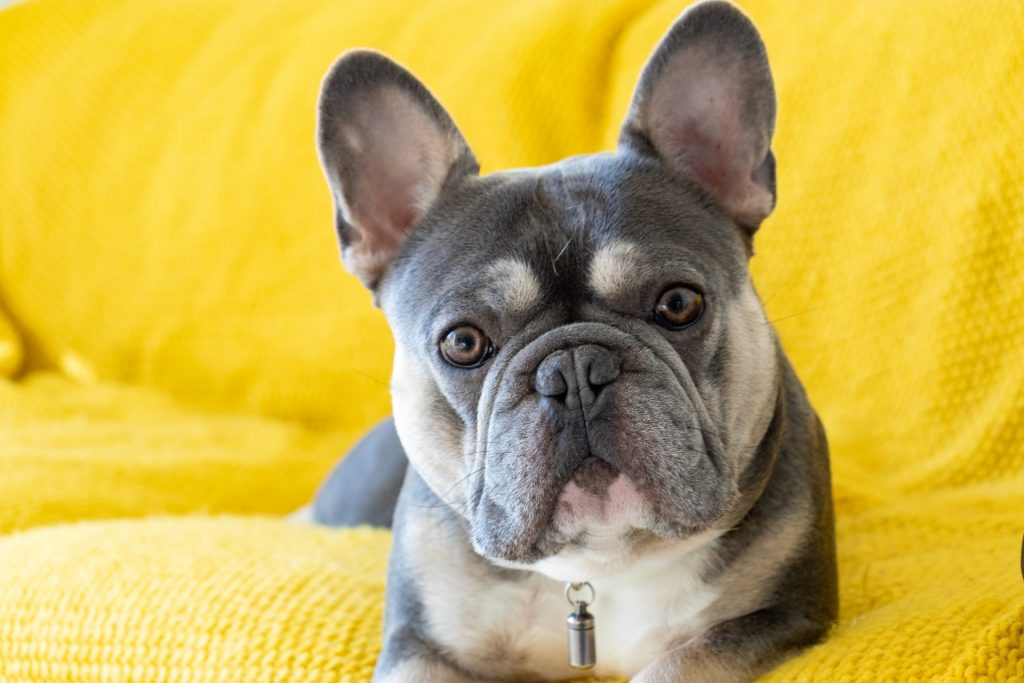 A few sips might seem harmless to you, but any alcoholic beverage can cause tremendous damage to your French bulldog's health. We figured it's best if we directly mention the most common side effects.
Here's what you could expect if you catch your Frenchie snooping around and licking beer leftovers:
Stomach Problems
The first problem that can happen is for your Frenchie to vomit the beer it drank a couple of minutes ago. That is likely to be accompanied by abdominal pain and/or diarrhea.
Stomach issues are not going to be a pleasant experience for either one of you – and it'll probably take a couple of days for your Frenchie to snap back.
Liver Damage
This one goes out to all the French bulldogs out there that have problems with their liver and deal with slow digestion.
Although beer is just a drink, it can be very hard to digest. Large amounts of beer could harm your Frenchie, and cause liver damage – and, in extreme cases, failure.
Brain Damage
We all know that alcohol affects our nervous system. 
Well, it's the same for dogs.
A recent study has shown that drinking excess amounts of any alcoholic beverage could severely deteriorate your dog's brain function. The most common consequence is loss of brain cells.
If you have a young French bulldog, their white matter can be severely damaged, and it could end up having troubles as it grows up.
It would be smart to always have in mind what human foods and beverages Frenchies can consume, so we made a list for exactly that.
Hops Toxicity: Is My Frenchie Poisoned?
Hops are among the earliest crops to be grown in America. However, you don't know them by this. Hops are probably better known to you as the essential ingredient of beer.
Hops are widely used as an additive to add bitterness and preserve this alcoholic beverage. There are more than 120 sorts of hops – and most of them are used in adding flavor to beer.
However, your Frenchie can have a big problem with this plant.
Hops toxicity is a common side-effect in dogs that consume beer – a kind of food poisoning that can leave long-lasting effects on your pup.
What Are The Symptoms?
A reaction to hops is very easy to notice. But it's crucial that you notice the red flags in time, though. 
Here are some of the most common symptoms caused by hops poisoning:
Increased body temperature

Seizures

Abdominal pain

Vomiting

Anxiety
The sooner you react, the better. 
The treatment will generally involve going to your vet and performing gastric lavage under anesthesia.
Can French Bulldogs Drink Beer - FAQs
Q: Is There Is an Allowed Dosage Of Beer?
A: No! There is no allowed dosage of beer when it comes to your French bulldog. Alcohol is strictly forbidden, no matter the amount – primarily for health reasons.
Q: Can My French Bulldog Die From Drinking Too Much Beer?
A: If an excess of bear damages your Frenchie's liver, that could lead to a fatal end. Keep in mind that this would only occur if your dog drinks a large amount of beer.
Be responsible, and call your vet immediately!
Q: How To Prevent My Dog From Drinking Beer?
A: The only effective way to distract your French bulldog from trying to drink some of your beer is proper training. While it's still young, you should teach it to keep its distance when alcohol is around.
Conclusion: Can French Bulldog Drink Beer?
A loud and clear NO.
Beer is an alcoholic beverage, and it is strictly forbidden to let your French bulldog have some. Whether it is light or dark, keep your beer can away from your pup. 
Consider this as a sincere warning.
This alcoholic beverage can cause severe stomach pain and vomiting. However, this is the least of your problems. An excess of beer can cause liver and brain damage.
Another thing you need to look out for is hops toxicity.
Hops is an unavoidable ingredient in beer. It's supposed to make it more flavorful – however, it's extremely bad for your French bulldog. The most noticeable symptoms of hops poisoning are vomiting, seizures, and increased body temperature.
You mustn't ignore this if you want your Frenchie to get better.
We're constantly looking for ways to improve and search for new and helpful info that can be of help to French bulldog owners from all over the globe. If you know something we don't, and you'd like to make your contribution, know that you're more than welcome to contact us and share your ideas!
Have a good one!
About

Johnny

Johnny, a Frenchie owner and enthusiast, shares his wealth of knowledge on training and caring for French Bulldogs. When not writing, he enjoys hiking and time in nature with his pets.