It's wise to start your day with a glass of freshly squeezed orange juice if you're human, but what about dogs? Is your cute little Frenchie allowed to enjoy some orange juice, too?
Can French Bulldog eat oranges at all? Keep scrolling to find out! 
Quick answer: 
Yes, your Frenchie Bulldog can have oranges as long as you are careful not to overdo it!  
Are Oranges Good For Your Frenchie?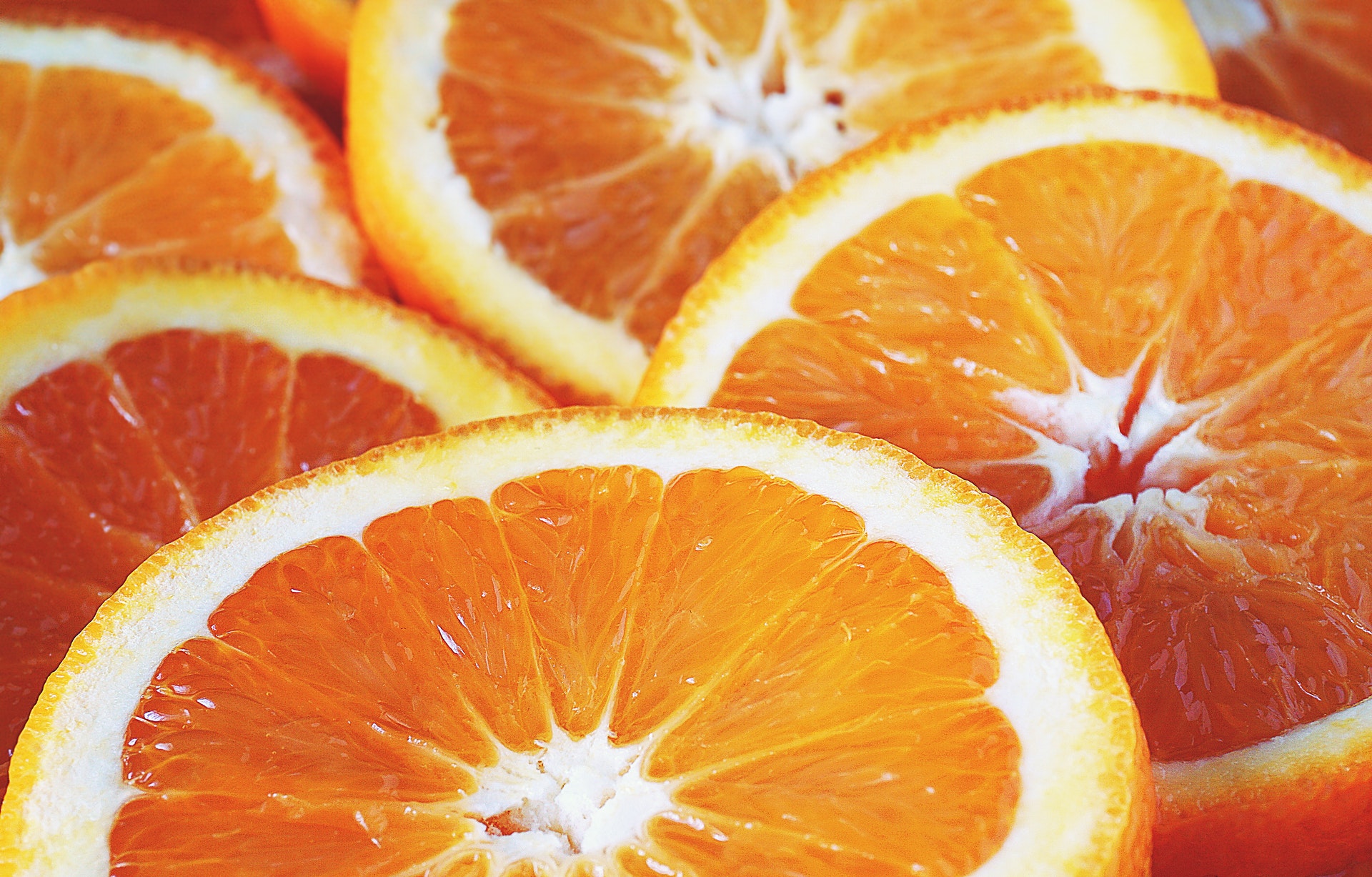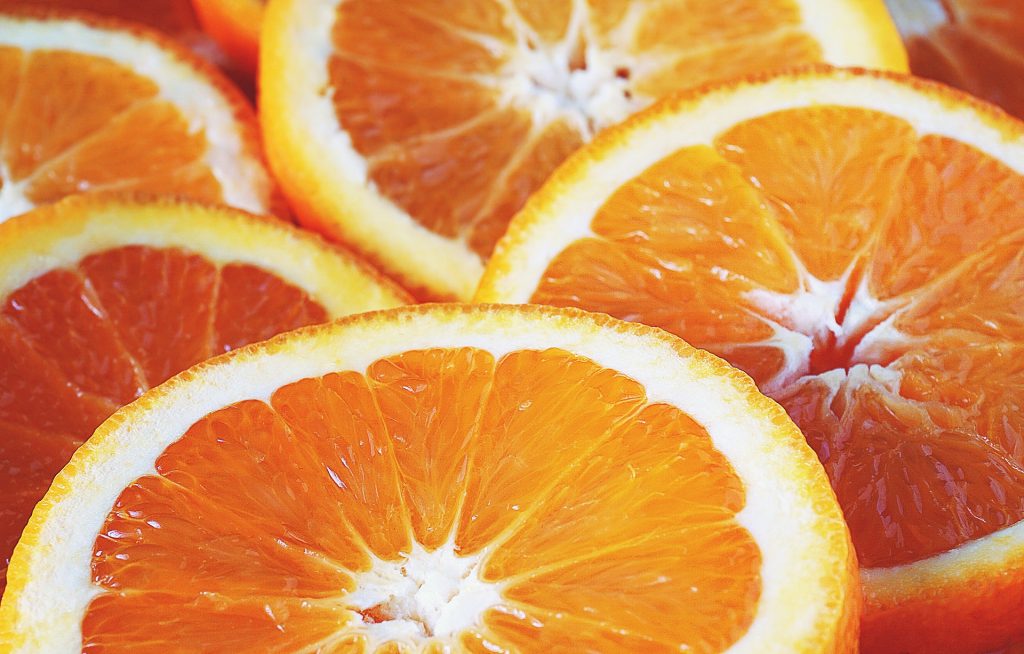 As you already probably know, oranges are packed with vitamin C and can thus boost our immune system. Dogs don't require as much vitamin C as we do since they produce it on their own.  
However, it does not mean they cannot benefit from it – especially when they become older and cannot produce it as effectively as before. 
Oranges can help keep your dog's immune strong enough to resist viruses and infections. 
It's imperative to provide enough of this valuable vitamin for dogs in training or under extreme stress since their liver prevents them from producing a sufficient amount of vitamin C during these times. 
Oranges have high potassium content, as well. 
Potassium keeps your Frenchie's heart function up to beat. When potassium levels are low, your dog's heart cannot function normally. Most commonly, such dogs develop arrhythmia – or an irregular heartbeat. Their heart can beat too fast, too slow, or too early. 
If you notice such issues, consult your vet immediately. Also, ask the vet if you can give your dog oranges to help alleviate this condition.  
It might come as a shock to dog parents, but your Frenchie Bulldog can have high cholesterol, just like you. The good news is that oranges can help reduce the level of cholesterol in your pet's blood.
Should French Bulldogs Eat Orange Peels?
Perhaps you have heard or read that orange peels are full of valuable vitamins – yet, even though this is true, you should not consume them or give them to your pet. 
Due to high levels of pesticides, orange peels can do more harm than good – especially to someone as tiny as a Frenchie Bulldog.
Moreover, high vitamin C and sugar levels can upset your dog's stomach or even create severe issues for diabetic dogs. 
On the brighter note, orange peels are not toxic to canines, and you need not worry too much if your pet accidentally ingests some.  
Should Frenchie Bulldogs Eat Orange Seeds?
Most citrus fruit seeds contain cyanide; oranges are no exception. So, your Frenchie bulldog should not ingest this part of the orange. 
Luckily for both our pets and us, the levels of cyanide in orange seeds are not very high – and it's generally not dangerous if you or your pup accidentally ingest a few orange seeds every now and then. 
We would still advise you to try to remove all the seeds whenever you feed your Frenchie some oranges – why risk your dog's health? 
Can Oranges Be Bad for French Bulldogs?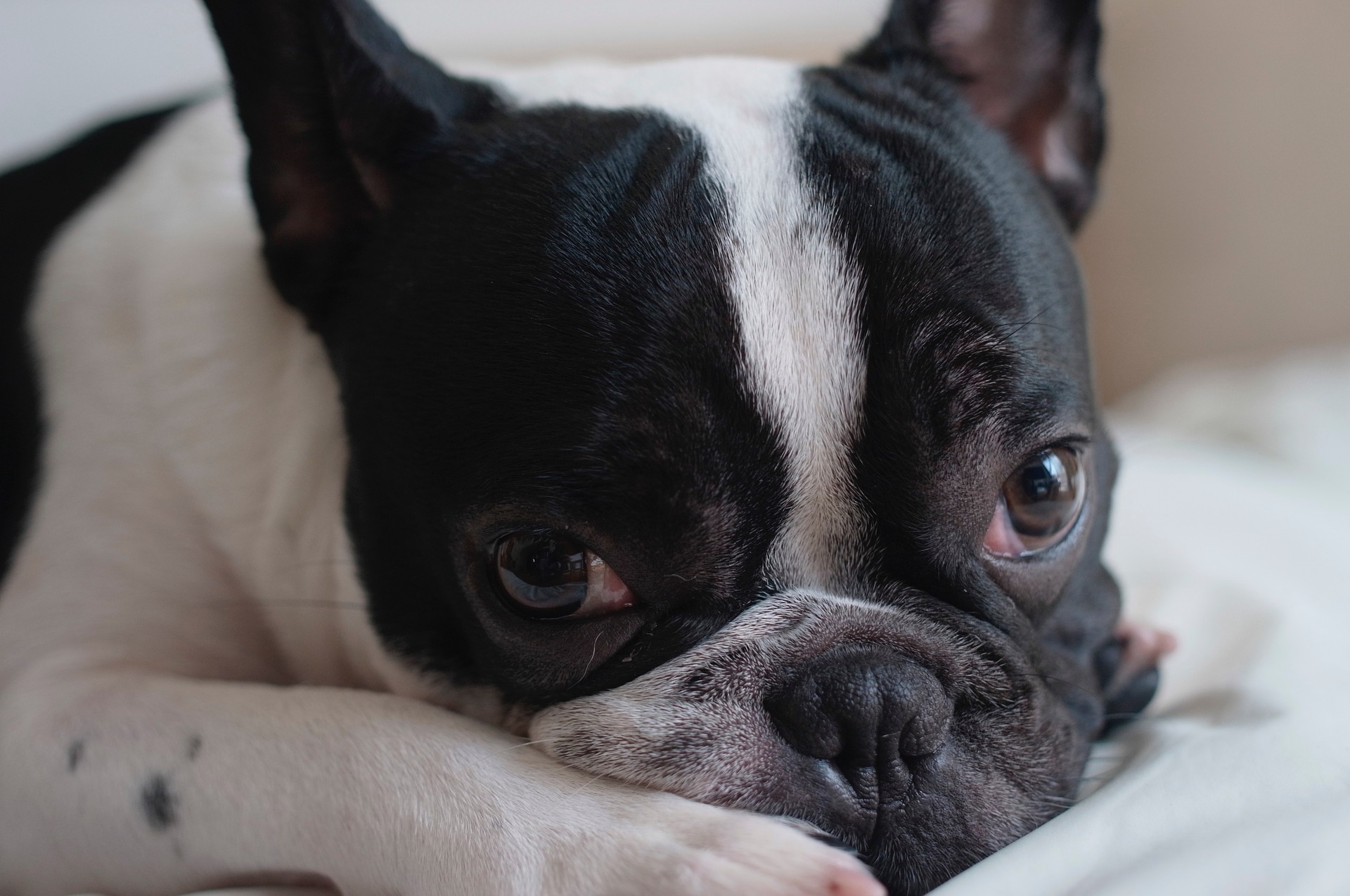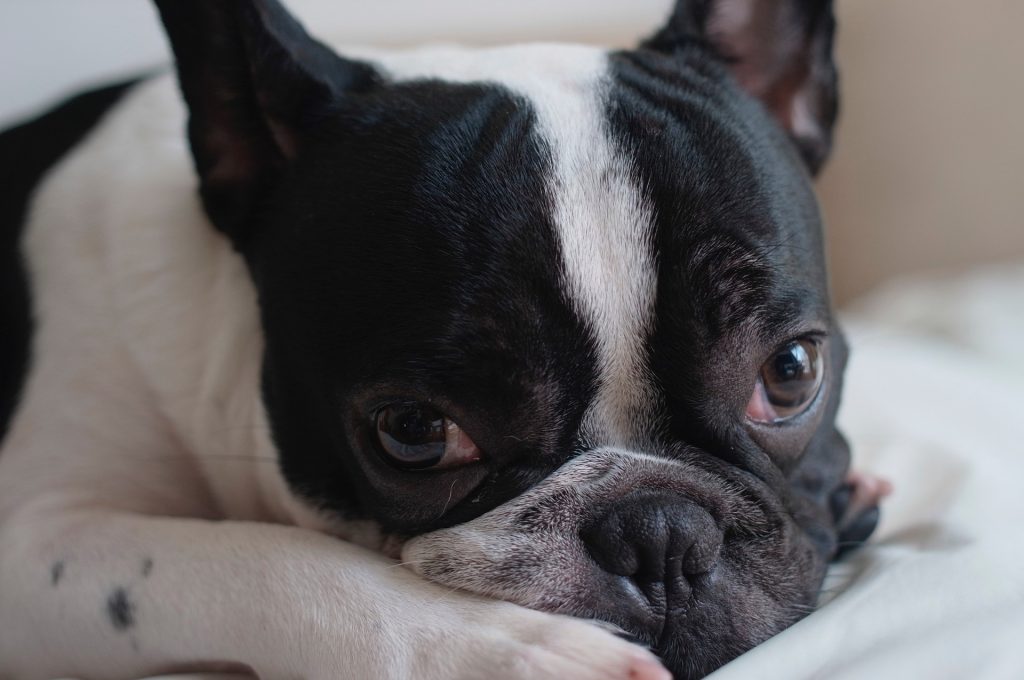 Oranges are generally safe for most dogs, but there are some cases when you need to avoid them altogether, such as:
When your Frenchie Bulldog is diabetic, high levels of sugar in oranges can cause serious damage.

If a dog is not properly hydrated, oranges can cause constipation.

If a dog consumes too much water and oranges, he or she may experience diarrhea.
What can you do to avoid all these issues? It is simple; feed your Frenchie oranges in moderation!
FAQs
Okay, now it's time to go over the answers to the most frequently asked questions. Read them carefully so that you can become the best possible dog owner!
Q: What's the nutritional value of an orange?
A: An average orange weighs around 160 grams and contains about 100 calories.  For the detailed nutritional value of raw orange, check out the table below.  
Dietary Fiber

7.2 grams

Water 

131 grams

Other Valuable Nutrients

·        25.4 mg. of Omega-3 Fatty Acids.

·         70.0 mg. of Omega-6 Fatty Acids.

·         2.1 grams of Protein.

·         89.2 grams of Carbohydrates.

·         397 IU of Vitamin A.

·         113 mg. of Vitamin C.

·         0.2 mg. of Thiamin.

·         0.1 mg. of Riboflavin.

·         47.7 mcg. of Folate.

·         0.8 mg. of Niacin.

·         0.5 mg of Pantothenic Acid.

·         111 mg. of Calcium.

·         1.3 mg. of Iron.

·         22.3 mg. of Magnesium.

·         35.0 mg. of Phosphorus.

·         312 mg. of Potassium.

·         3.2 mg of Sodium.

·         0.2 mg. of Zinc.

·         0.1 mg. of Copper.
Q: What dosage of orange is healthy for your Frenchie?
A: Even though large dogs can gobble up a whole orange with no problems, your tiny Frenchie Bulldog needs to receive a much smaller portion. It's highly recommended to give the small dogs no more than 1/3 or 1/4 of a medium-sized orange per day or every other day.
Q: Can your French Bulldog have an allergic reaction to oranges?
A: It's highly unlikely for a dog to be allergic to oranges, but it does happen. Therefore, start slowly when first introducing this fruit and observe your dog for any of the following symptoms:
Itchy skin

Skin infection or inflammation

Ear infection

Nausea and vomiting.

Bloating

Diarrhea
Bear in mind that these are only the most common symptoms. You should contact your vet as soon as you notice ANY unusual behavior or symptoms. 
Final Words: Can I Give My French Bulldog Oranges?
Your Frenchie Bulldog will most likely be perfectly fine eating oranges. Moreover, he or she can benefit from this juicy fruit. Oranges are packed with valuable nutrients – especially vitamin C – which can do wonders for the canine immune system.
Start slowly to make sure your pooch is not allergic to oranges, and try to remove the peel and seeds. You also have to limit how much orange your Frenchie takes. 
Frenchie Bulldogs are a small breed, and you can easily upset their stomach and cause constipation or diarrhea.
If you know something we failed to mention, please feel free to comment. It's always beneficial to learn new information from fellow dog lovers. 
Your thoughts and experiences are valuable to our community – and us! It would be great if you could help us share this article, too. There are many curious Frenchie Bulldog owners out there that we can help together!