Last Update:

June 17, 2023
Mango is the king of all fruits and is among the most popular, particularly in summer. However, can French Bulldogs eat mango? It is nutritionally dense, has a distinct flavor and taste, and has health-promoting properties, which is why it is frequently referred to as a "superfruit." Let's see if it's safe for our dogs to eat it.
Quick answer
Of course, your French Bulldog can eat mango - it's just that some experts wouldn't agree on it. Continue to read to find out the rest!
A Fruit Loaded With Vitamines
Like all the other dogs, French Bulldogs typically eat meat, and in my experience, it is their favorite food. However, vitamins are also important, and mango is high in them. 
So can French Bulldogs eat them? 
Mangoes contain more than 20 different vitamins and minerals in addition to a staggering amount of Vitamin C. That's a compelling case for mangoes to be classified as a superfruit. 
Mangos also contain a high concentration of antioxidants, which will help any dog, puppy or senior, prevent degenerative diseases and cancer. Most adult French Bulldogs should be OK with a tablespoon of mango once in a few days, but you can also consider giving your French Bulldog bananas.
Can My French Bulldog Eat Mango Pits?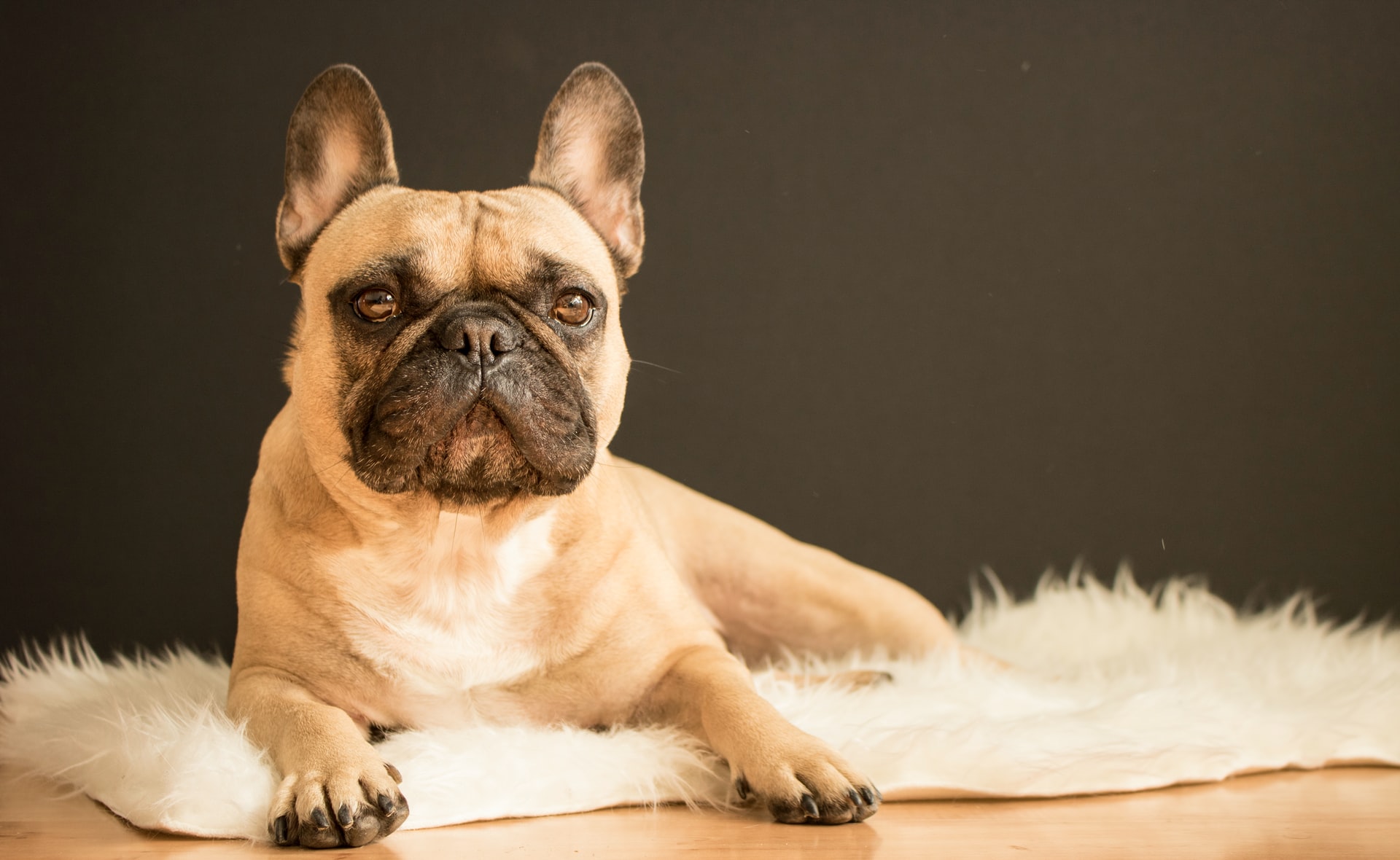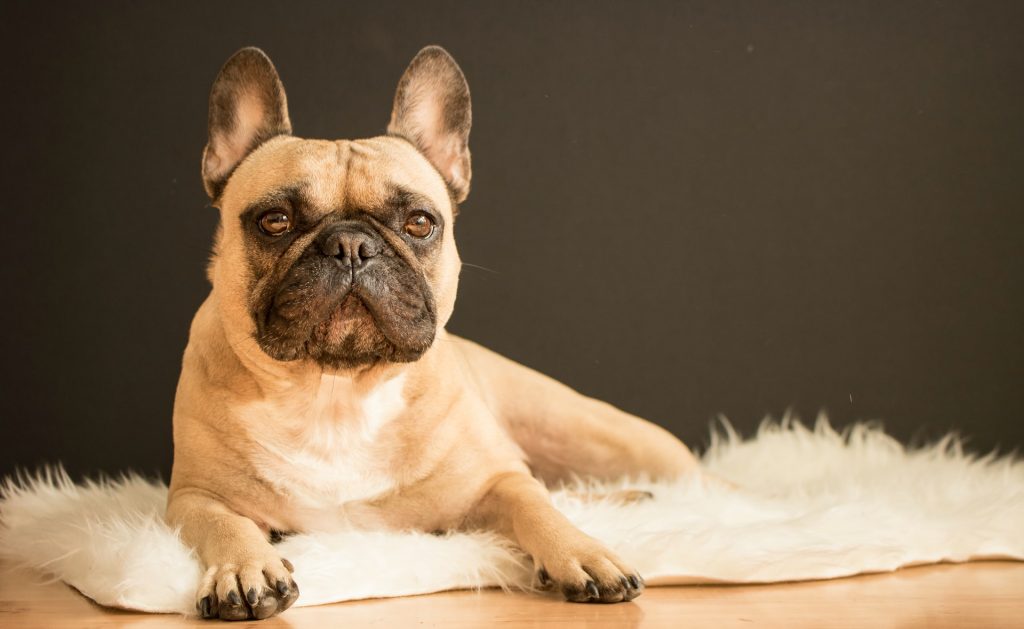 Mango is divided into three parts: the outer skin, the juicy center, and the seed/pit. Although the skin and flesh of the fruit are safe for French Bulldogs to eat, there is some debate about whether the pit is toxic to dogs. Yes, several fruit seeds and pits contain cyanide, and both humans and animals can become ill after eating them.
Mango seed, on the other hand, is high in calcium, magnesium, and potassium. Because antioxidant vitamins such as vitamin C, E, and A exist, mango seed could be used as an alternative source of these vitamins. The mango pit, on the other hand, will make your pup sick! Even though the cyanide level in this part of the fruit is much lower than in other fruit seeds and pits, you should never feed it to your French Bulldog.
Because seeds and pits almost always contain amygdalin, the compound that degrades into harmful gas, it is best to avoid them when it comes to your French Bulldog's diet.
My French Bulldog Ate a Mango Pit - What Now?
If your four-legged family member already nipped on the mango pit, we advise you to visit your vet as soon as possible.
Can French Bulldogs Eat Mango Skin?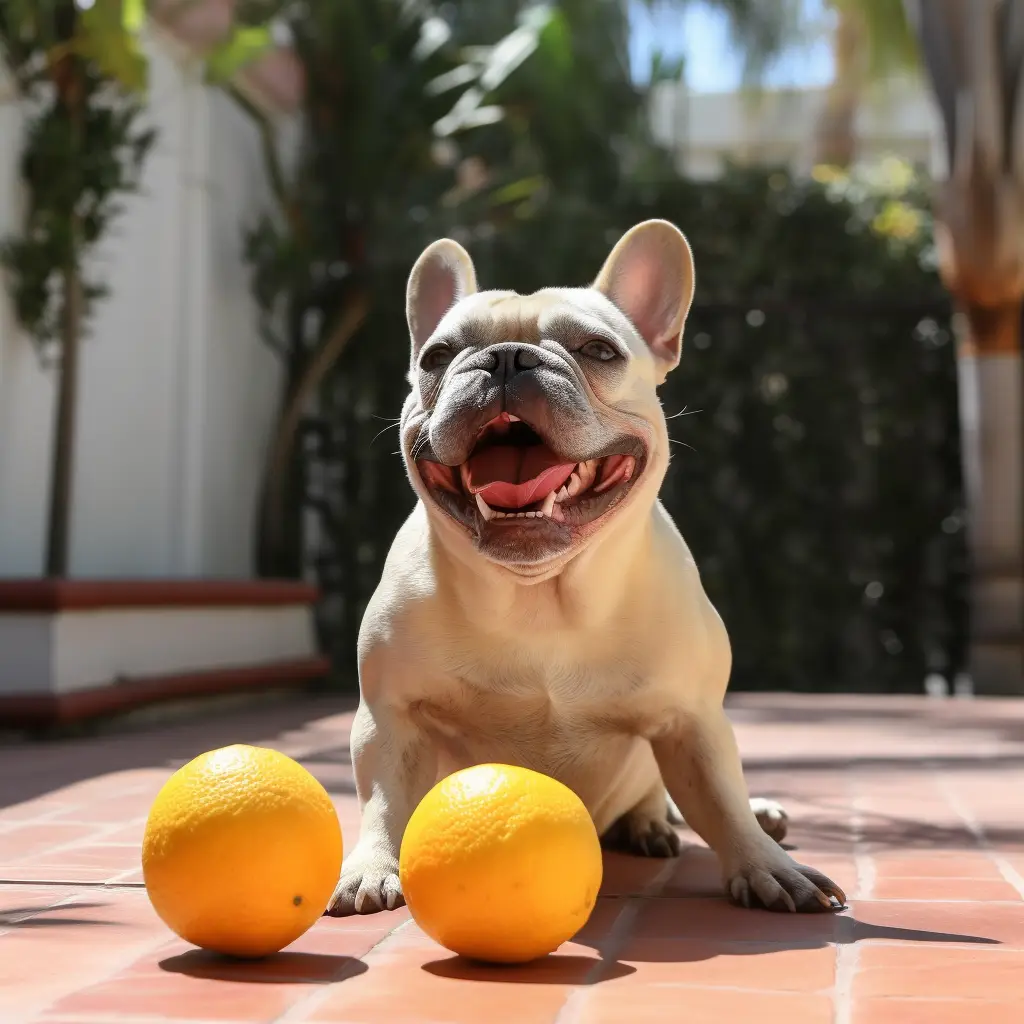 Even though mango skin is digestible and relatively safe for some breeds, it's just not worth the risk. Mango skin has the potential to cause allergic reactions in both dogs and humans. Urushiol is the culprit responsible for allergic reactions, the same compound found in poison oak and poison ivy.
Frenchie Globe's Hot Picks: Get to Know the Top 3 Fan-Favourites
If your French Bulldog ingests it, it may cause a similar (but usually milder) skin rash and/or itching. Dogs are also considered to be more sensitive to Urushiol. If your French Bulldog ate mango skin by accident, keep an eye on him to see if he is scratching excessively. If he is, simply consult with your local veterinarian, who will tell you what to do.
How Can Your French Bulldog Eat Mango?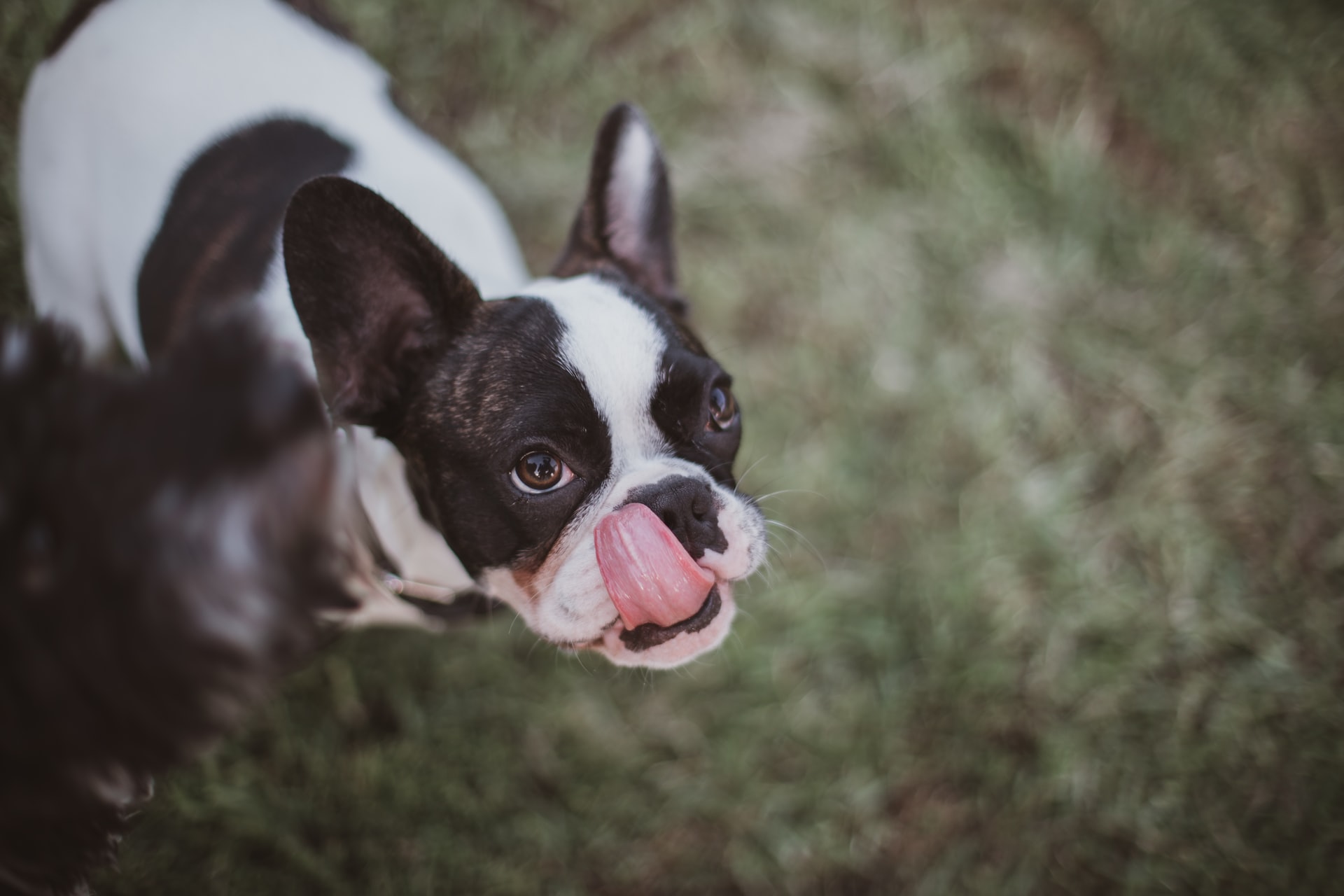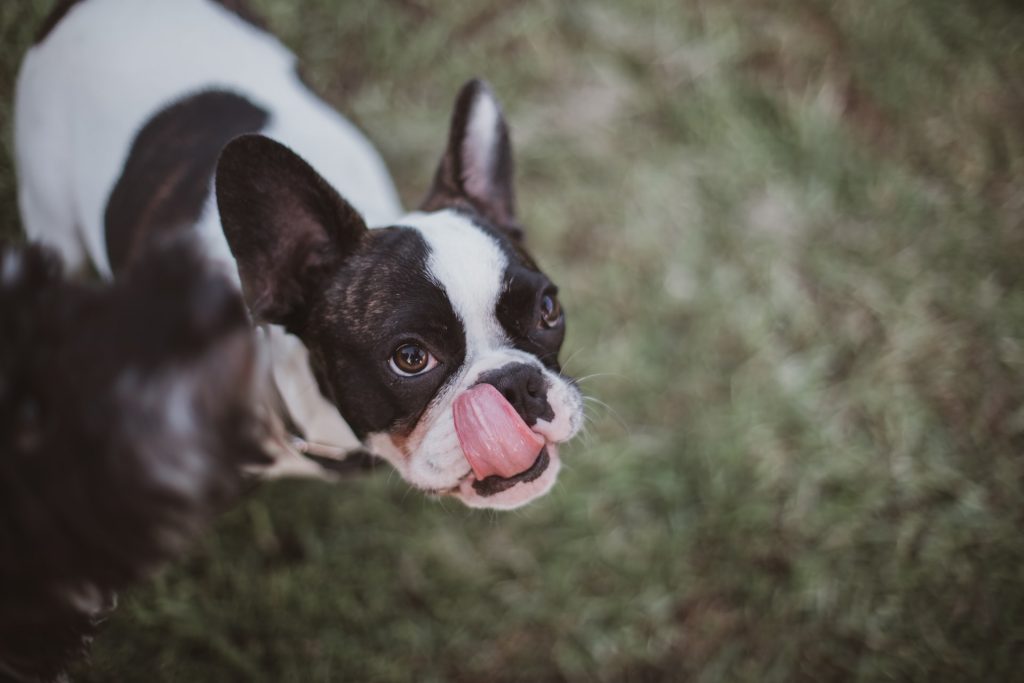 As previously stated, to feed your dog a mango, remove the skin, seeds, and the pit. After that, wash it thoroughly and cut the mango into small pieces.
The amount of mango given to your French Bulldog should not exceed half of a tablespoon because it still contains sugar. That's because French Bulldogs are among smaller breeds.
What about other incredible fruits like kiwi, melon, and watermelon? Click on the fruit you're interested in and find out! 
Can French Bulldogs Eat Dried Mango?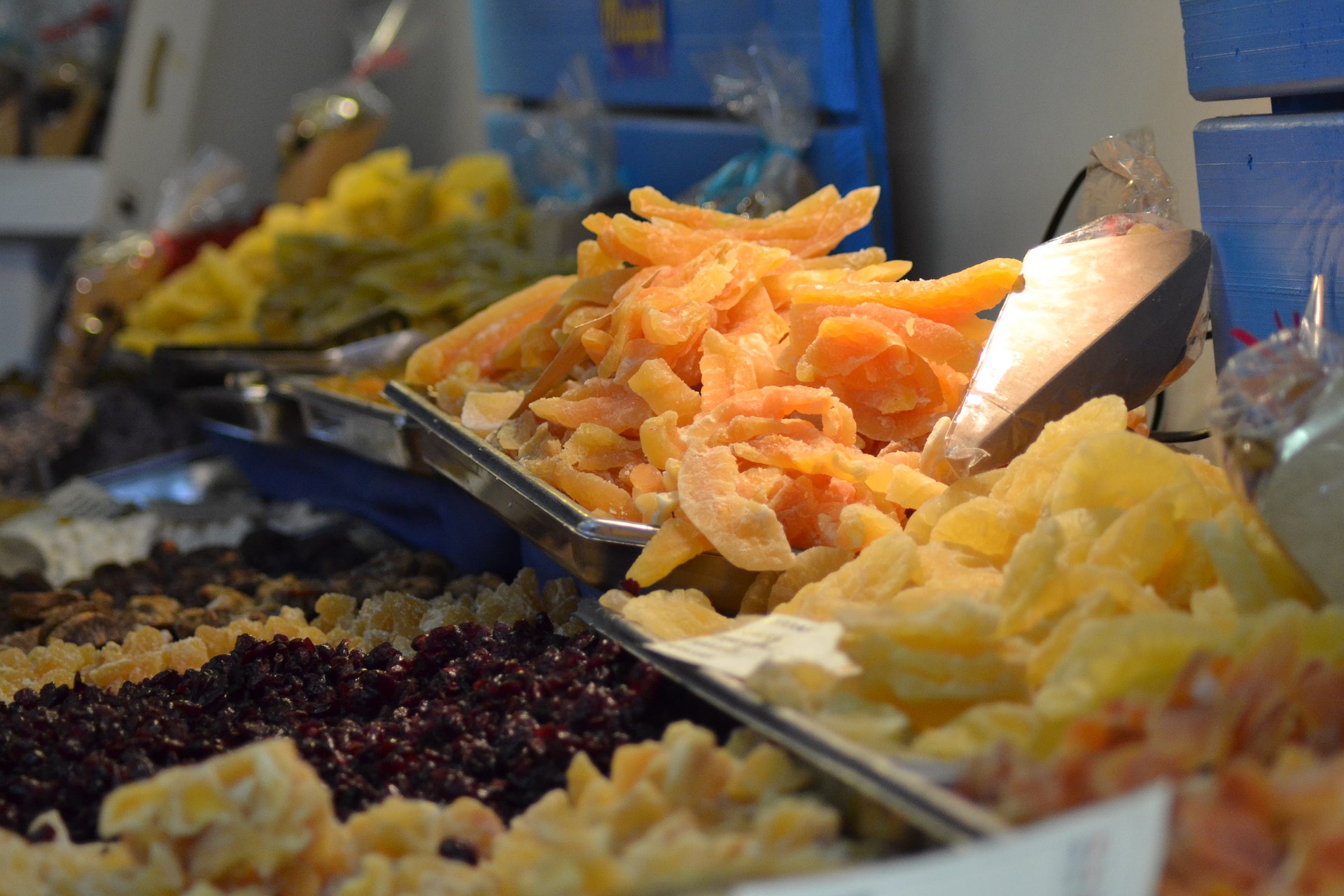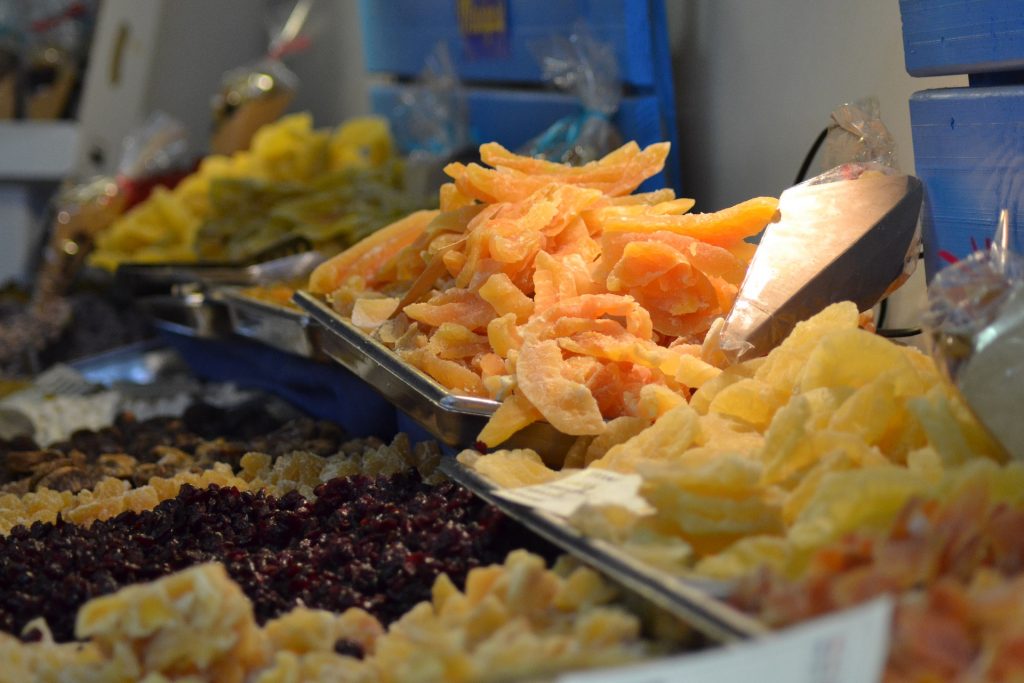 If you make them yourself – then, yes. 
Dried fruit is simply a piece of dehydrated fruit. If you buy a bag of dried fruit from your local grocery store, sugar is almost certainly added to it. And, as we all know, too much sugar is harmful to your dog. Diabetes, obesity, and even dental problems are all linked to sugar consumption.
Can Frenchies Eat Mango - Frequently Asked Questions:
Let's go over some of the most frequently asked questions. A responsible French Bulldog owner must always consider everything since this breed can be very sensitive.
What dosage is safe for your French Bulldog? A half tablespoon a few times a week is sufficient for a furry family member. Make small pieces of mango for your pup to chew on.
What is the Nutritional Value of a Raw Mango?
Raw Mango:
Around 107 calories.

3.7 grams of fat.

28.1 gram of carbohydrate.

24.4 grams of sugar.

1262 IU of vitamin A.

45.7 mg of vitamin C.

1.8 mg of vitamin E.

12.5 mg of choline.

16.5 mg of calcium.

0.2 mg of iron.

14.8 mg of magnesium.

18.2 mg of phosphorus.

257 mg of potassium.

3.3 mg of sodium.

61.1 mg of Omega-3 fatty acids.

23.1 mg of Omega-6 fatty acids.

135 grams of water. *Estimated by 165 grams
Is there a breed that is particularly sensitive to mangoes?
There are no breeds that are particularly sensitive to this fruit. However, remember that you must remove the skin, seeds, and pits of a mango BEFORE feeding it to the French Bulldog, as these parts can be harmful to your pup's health. Mango pits should be avoided at all costs!
What If My French Bulldog Eats Mango Pit? What Are The Symptoms?
Take your French Bulldog to your vet as soon as you notice he somehow ate the mango pit. 
The common symptoms of poisoning are:
Difficulty breathing
Vomiting
Stomach bloat
Decreased appetite
Lethargy
Diarrhea
Constipation
Abdominal pain
Can French Bulldog Eat Mangoes? Final Word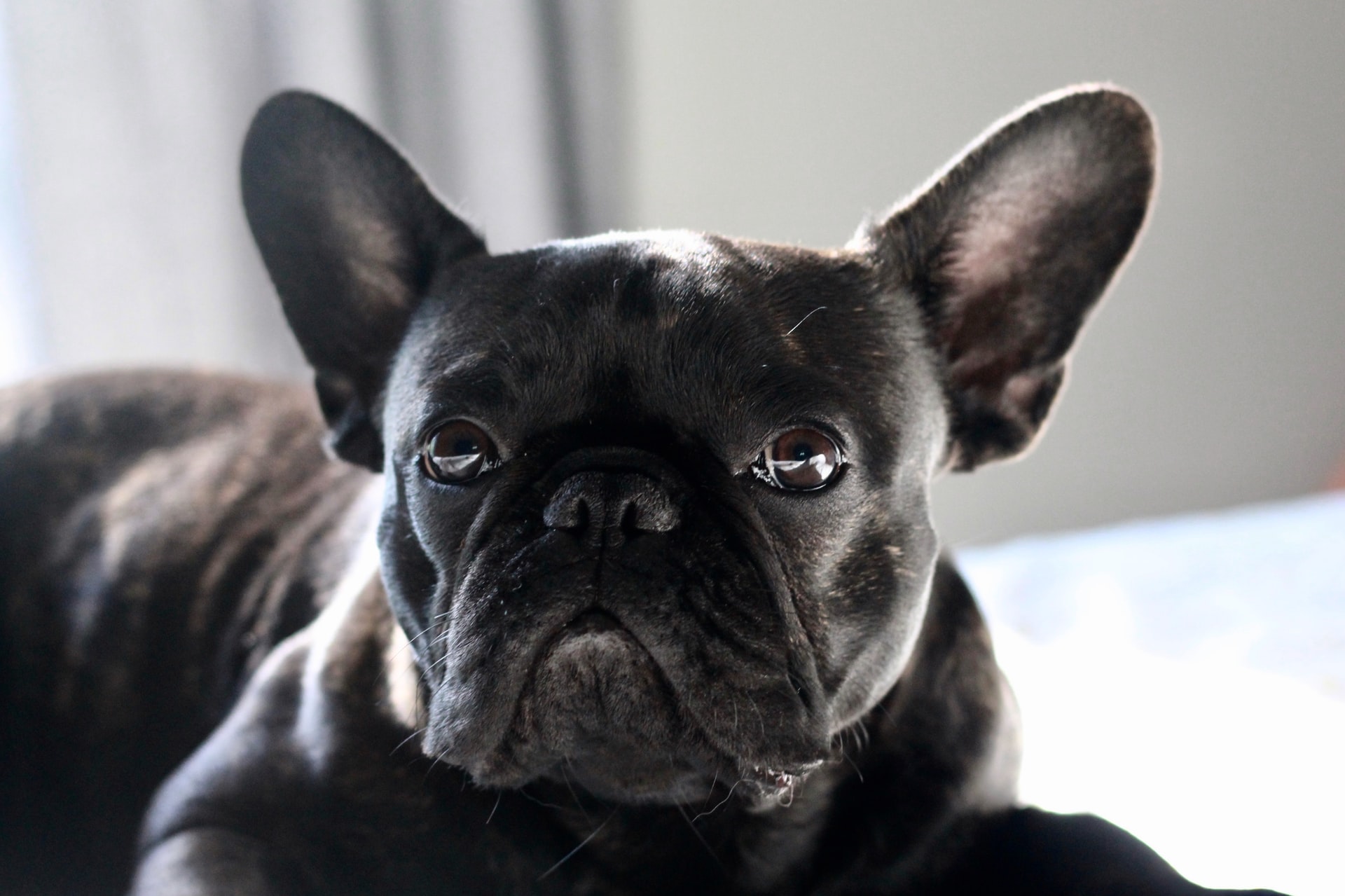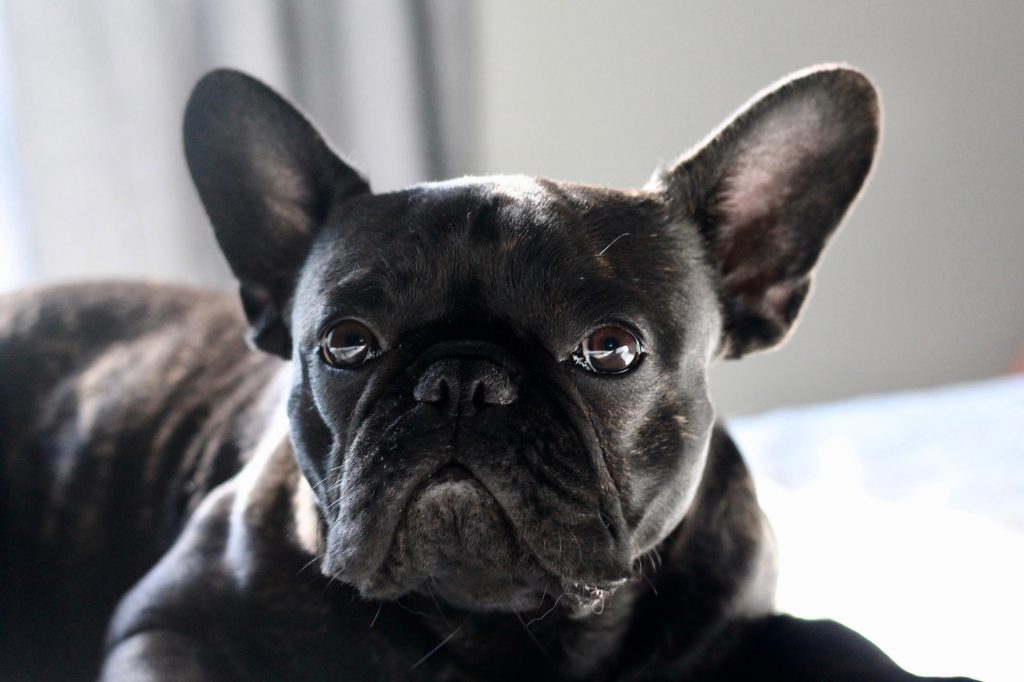 Due to their high vitamin and mineral content, mangoes can benefit your French Bulldog if you give him the appropriate dose and clean it appropriately.
Know Something We Don't?
If you enjoyed this article, please share it with other dog owners on social media. Please leave a comment if you have any questions or want to share any information about this topic with us. We wish you a wonderful day!
About

Johnny

Johnny, a Frenchie owner and enthusiast, shares his wealth of knowledge on training and caring for French Bulldogs. When not writing, he enjoys hiking and time in nature with his pets.