Can a French Bulldog eat apples? 
You've surely heard of saying "An apple a day keeps the doctor away", right? 
Well, that's because apples are one of the healthiest fruits on earth. They're not only affordable but also always available. 
Quick answer:
Yes, French Bulldogs can definitely eat apples. Apples are one of the most nutritious and healthiest fruits you could give to your pup.
But are they good or bad for French Bulldogs? Moreover, can French Bulldogs eat apple skin or seeds? Time to find out every little detail, so keep on scrolling!
Are Apples Safe for Your French Bulldog?
Sure they're safe – if fed in moderation. What's more, the same thing goes for any fruit or vegetable, like pineapples, mango, or melons. However, don't forget that the French Bulldog is among breeds that are predisposed to health issues, so be careful of how much you serve your fur baby. Because if your pup eats too many apples it can experience stomach problems such as:
Vomiting

Diarrhea

Constipation
It's better to be safe than sorry, so be careful!,
How To Feed Apples To Your French Bulldog?
French Bulldogs, like all the other dogs, can only eat raw, fresh apples. You can also cook them if you want, but never give your pup a canned apple or apple with spices. 
Before you give your French Bulldog an apple, make sure you clean out the core and remove the seeds as they contain cyanide, which can be toxic for dogs. A small amount probably won't do any harm, but it's best to avoid the risk. 
As French Bulldogs are a smaller breed, cut the apple into pieces before serving so your dog can chew it easier. Lastly, if your pup has a sensitive stomach or any allergies, make sure to contact the vet before introducing any new food to its diet.
What Are Health Benefits of Apples for French Bulldogs?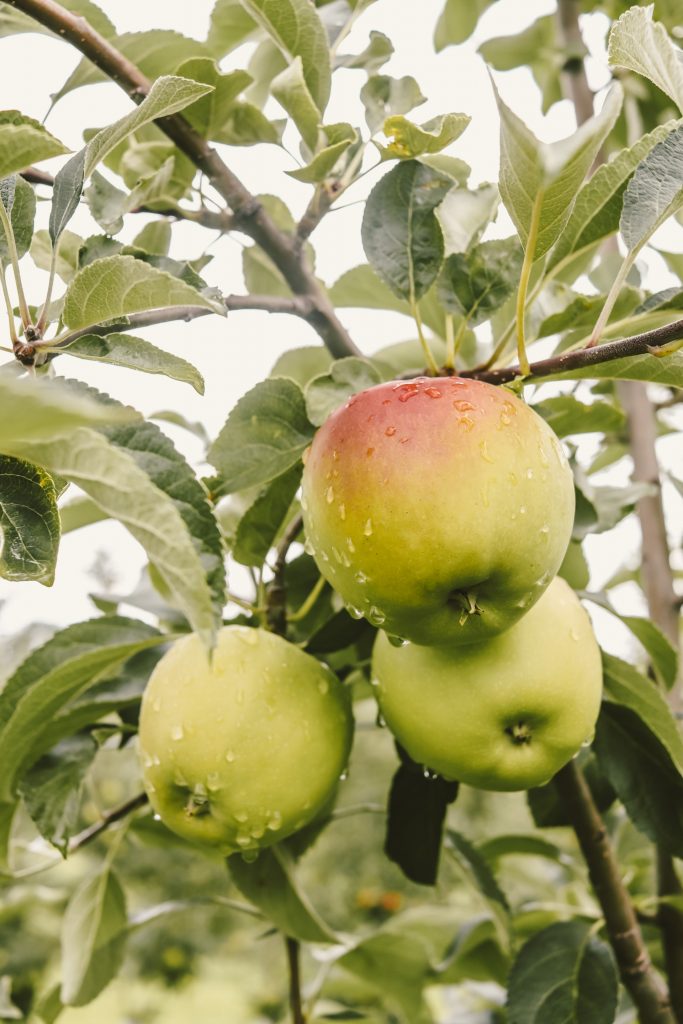 Apples are well-known for their high vitamin and mineral content. But what are the advantages of feeding them to our dogs?
Because of the high potassium content, they are beneficial to a dog's heart. Dogs with irregular heartbeats usually don't have enough potassium in their bodies.

Apples are high in Vitamin C, and while dogs can make it on their own, as they age, they become deficient. Vitamin C is also beneficial in the battle against cancer. It could be really beneficial to senior dogs!

Apples are a low-calorie fruit, which makes them a wonderful treat for obese dogs.

They are renowned as a natural breath freshener, as well as a significant aid in the treatment of canine dental issues such as foul breath and the removal of residue from the dog's teeth. This does not, however, imply that you should stop brushing your dog's teeth.
Wondering which human food French Bulldogs can eat – look here.
Are Apples Bad For French Bulldogs?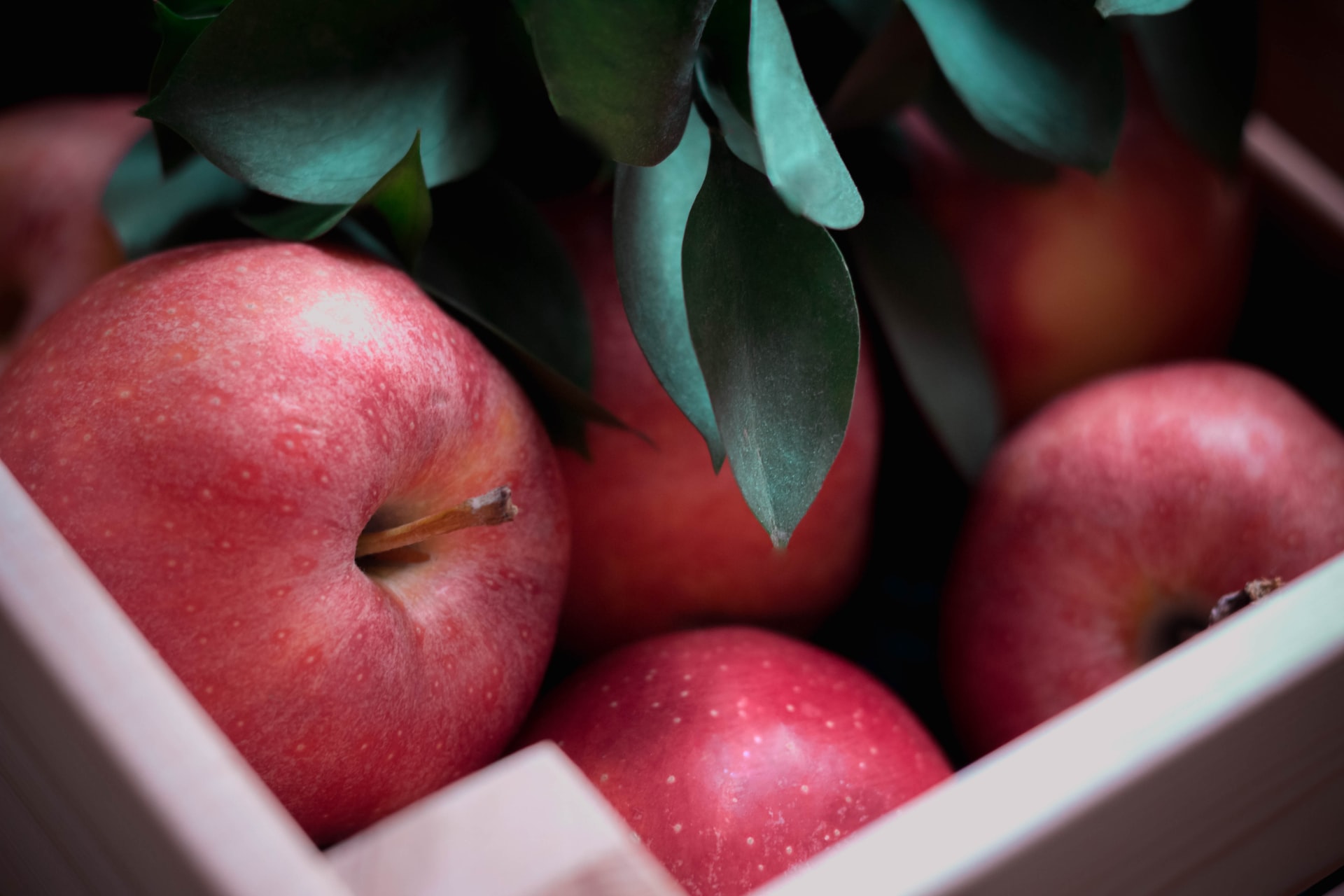 They're not too harmful if your French Bulldog doesn't have any digestive issues or has a really sensitive stomach. However, there are potential hazards, just as there are with pineapples.
Because apples are rich in fiber, if you don't limit how much your pup eats, he could get a stomach ache and/or constipation.

Vomiting and/or diarrhea are some symptoms that your dog may have as a result of the high fiber content.

Apples are a high-sugar fruit, so just serve them to your pup once in a while.
Although, the good news is that you can avoid all of this by simply limiting the amount of food you serve to your dog.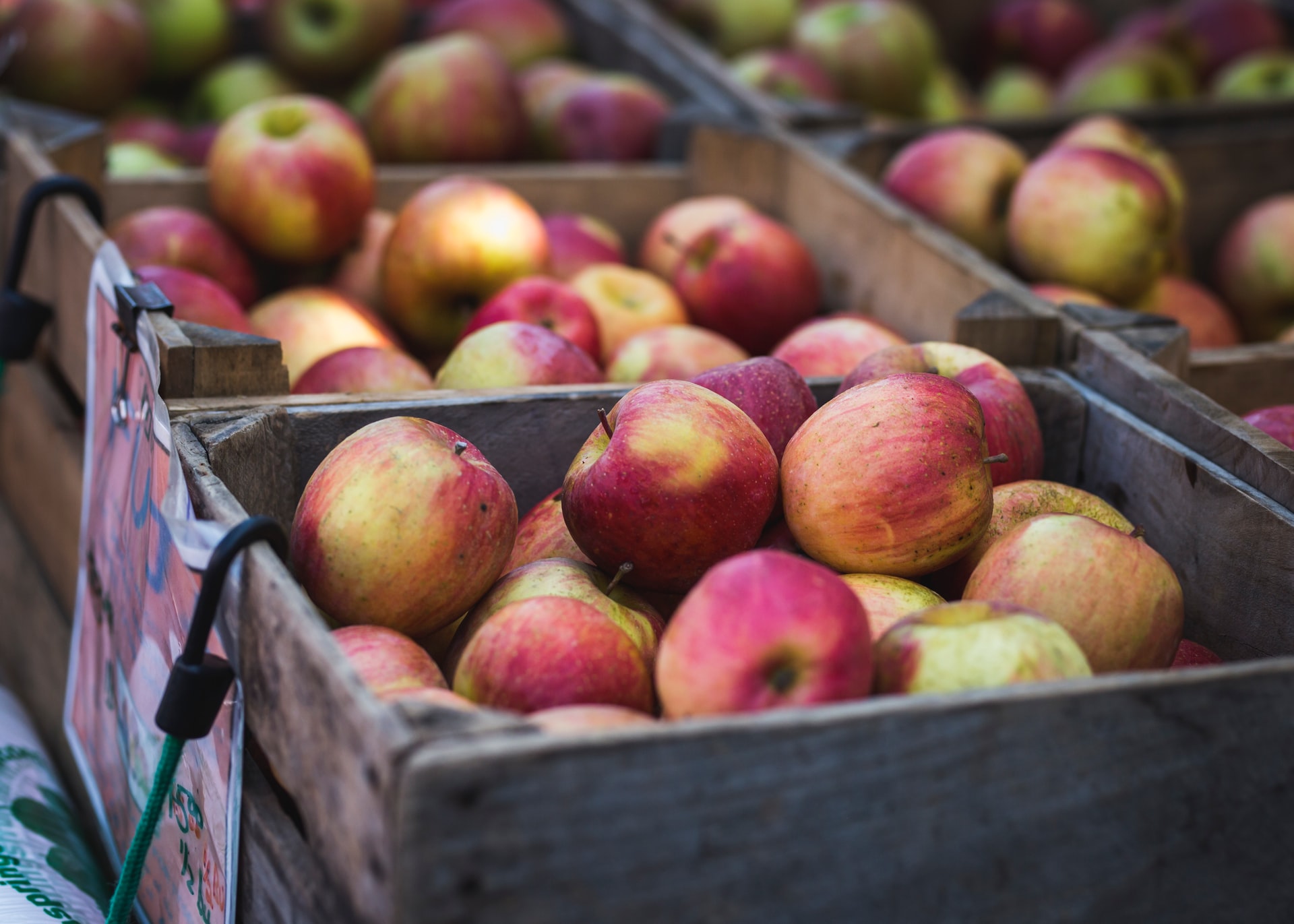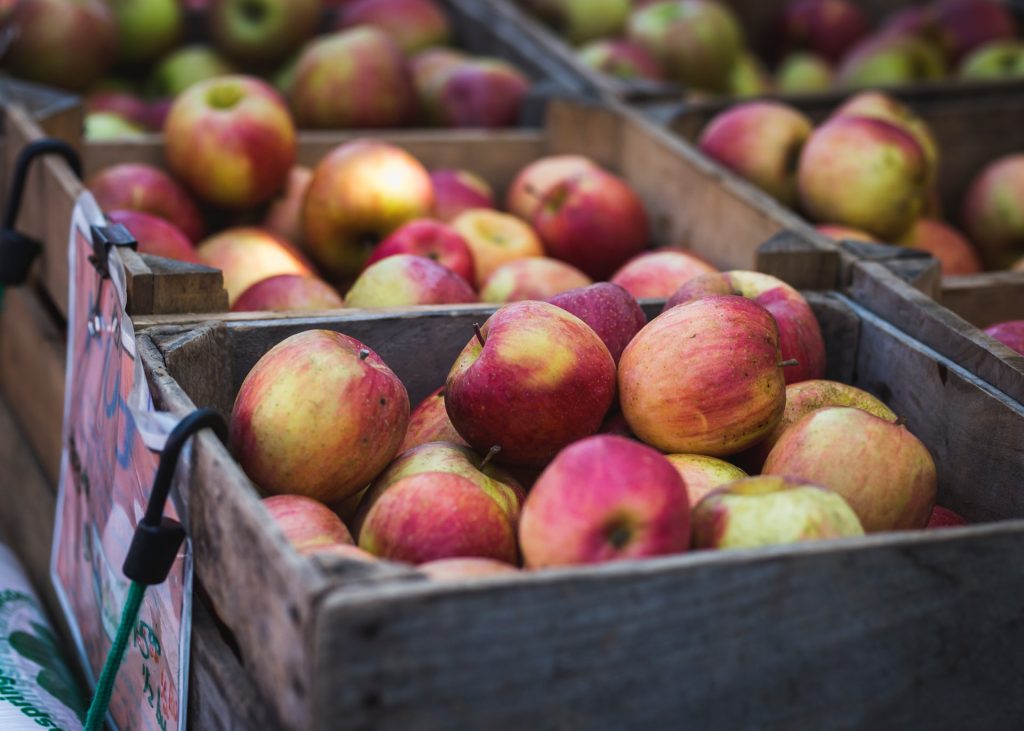 If you feed your French Bulldog apples in moderation, it will get all of these benefits; otherwise, it will suffer from diarrhea or constipation. Also, if your dog has diabetes, you should feed it something else that isn't as sugary.
Frequently Asked Questions:
Here are some of the FAQs. It's critical to consider everything, not only to educate ourselves but also to educate other French Bulldog owners.
What is the Nutritional Value of an Apple?
Here's the nutritional value of the raw, skinned apples. Since dried or canned apples are not healthy for your French Bulldog, we've excluded them.
58.2 Calories

1.2 grams of Fat

7.7 mg. of Omega-3 Fatty Acids

34.1 mg. of Omega-6 Fatty Acids

0.3 grams of Protein

11.1 grams of Sugar

14.0 grams of Carbohydrate

41.8 IU of Vitamin A

4.4 mg. of Vitamin C

0.1 mg. of vitamin E

0.7 mcg of Vitamin K

3.7 mg. of Choline

5.5 mg. of Calcium

0.1 mg. of Iron

4.4 mg. of Magnesium

12.1 mg. of Phosphorus

99.0 mg. of Potassium

95.3 grams of Water
*per 110 grams( one cup)
What Dosage is Healthy?
Is it true that an apple a day keeps the doctor away? Now, let's see…
Apples are a nutritious treat to have 1 to 2 times a week. Also, don't give your dog the entire apple; French Bulldogs are a smaller breed, so a quarter of an apple will be more than enough. Moreover, don't forget to clean the skin and seeds and cut the apple into little pieces for easier chewing.
What are the Symptoms of an Allergic Reaction?
French Bulldogs are usually not allergic to apples, but it's not impossible. The following are some of the most frequent allergy symptoms:
Lethargy

Red skin

Paleness

Vomiting

Sneezing

Licking or chewing the paws
If you notice any of the above-mentioned, stop feeding your pup apples and contact your vet as soon as possible.
Can I give my French Bulldog Apples? Conclusion
Yes, you can, and it is even recommended. However, not in large quantities or on a daily basis. Apples are fantastic for preventing a variety of diseases; they're high in Vitamin C (which helps prevent and fight cancer), they're good for your dog's heart, and they can help with a variety of dental issues. 
If you feed your French Bulldog apples in moderation, it will get all of these benefits; otherwise, it will suffer from diarrhea or constipation. Also, if your dog has diabetes, you should feed it something else that isn't as sugary.
Know Something We Don't?
Is there anything more you'd like to say about this topic? Please share your ideas and experiences with us and the rest of the community! We are constantly searching for ways to improve our content. 
Do you have a question or a skepticism? Brilliant! Join the conversation by leaving a comment down below! We like reading your feedback. Also, could you please assist us in spreading the word about this article?
It will help in reaching more curious French Bulldog owners. Have a wonderful day!
About

Johnny

Johnny, a Frenchie owner and enthusiast, shares his wealth of knowledge on training and caring for French Bulldogs. When not writing, he enjoys hiking and time in nature with his pets.