Last Update:

June 17, 2023
Are you pondering whether your French Bulldog can savor the sweet, tangy flavor of kiwi? Indeed, it's a nutritious fruit that humans relish, but can your Frenchie share the same delight? 
If you've been asking, "Can my French Bulldog eat kiwi?" you're in the right place! This comprehensive guide will shed light on the dos and don'ts of feeding kiwi to your French Bulldog, unpacking its nutritional value and potential health benefits for your four-legged companion.
Quick answer:
Yes, your Frenchie can enjoy some kiwi from time to time - as long as it is not too often.
The Nutritional Breakdown of Kiwi: What's Inside This Green Wonder?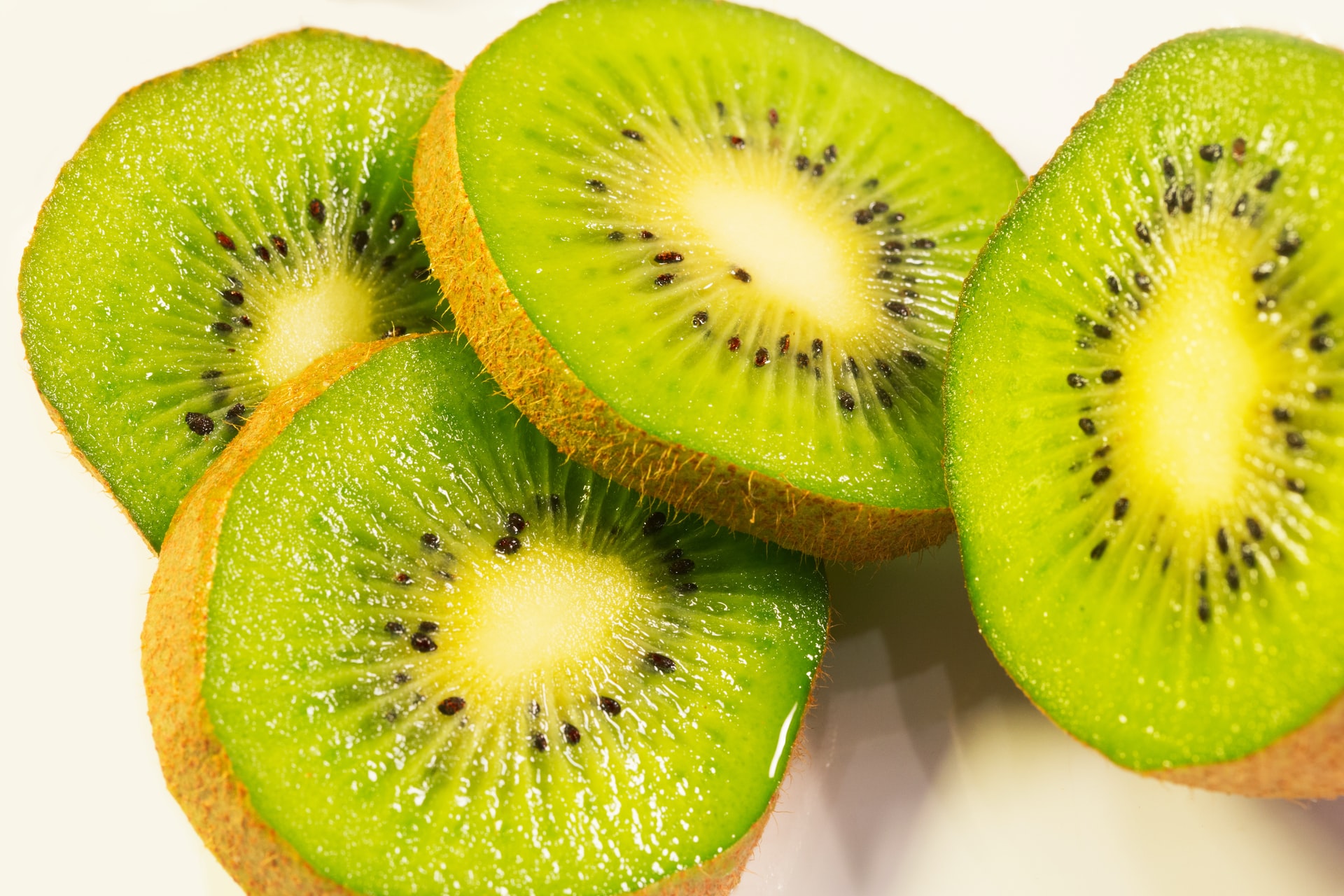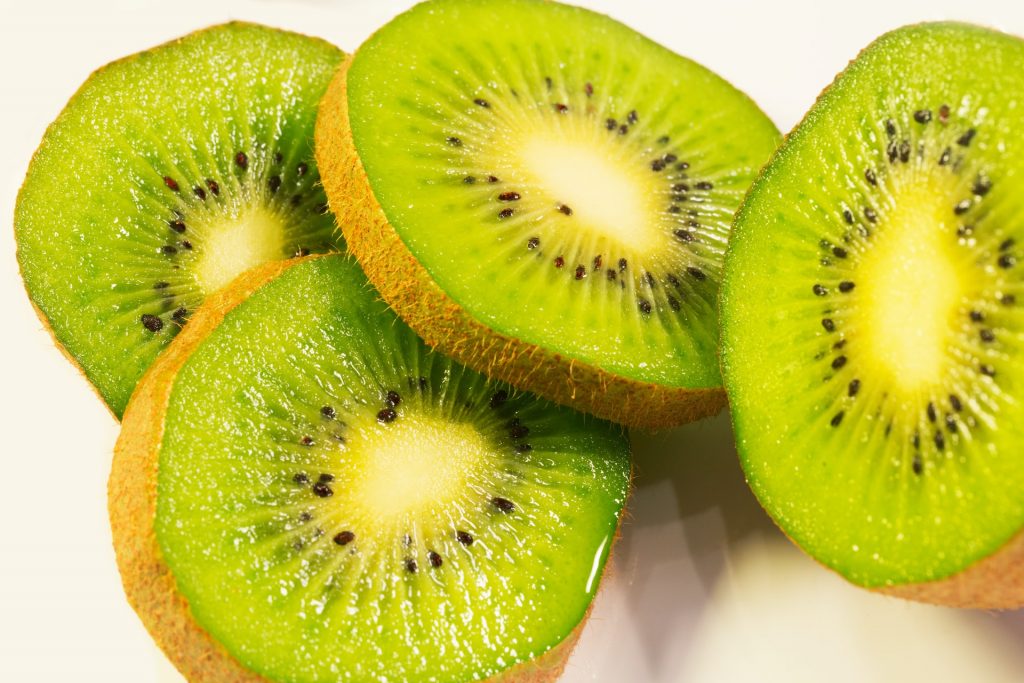 Kiwifruit is more than just a refreshing and tasty treat. It's a small powerhouse of nutrients that's available globally, in any supermarket or grocery store, ready to add a burst of goodness to your diet.
But what exactly does this succulent fruit offer? Let's dive into the nutritional profile of a kiwi, weighing approximately 69 grams:
| | |
| --- | --- |
| Calories | 42 cal |
| Sugar | 2 grams |
| Dietary Fiber | 1 gram |
| Protein  | 8 grams |
| Vitamin C | 64 mg |
| Vitamin E | 1 mg |
| Vitamin A | 60 international units (IU) |
| Vitamin K | 8 micrograms |
| Folate  | 17 mcg |
| Potassium | 215 mg  |
| Calcium | 23 mg  |
| Magnesium | 7 mg |
This nutritional breakdown reveals that kiwi is a low-calorie, low-sugar fruit packed with vitamins and minerals. The high Vitamin C content in kiwi, for instance, stands out as a significant benefit. Vitamin C is a potent antioxidant that can help boost immunity, making it a potential booster for your French Bulldog's overall health.
Furthermore, kiwi also provides a moderate amount of dietary fiber, which is beneficial for digestive health, and a surprising amount of protein for a fruit. The presence of essential minerals such as potassium, calcium, and magnesium also contribute to the overall nutritional value of this fruit.
However, remember that while these nutrients are beneficial for us humans, their impact on our French Bulldog's health is different. In the next sections, we'll delve into how these nutrients found in kiwi can influence your Frenchie's health and wellness.
Kiwi's Nutritional Benefits for Your French Bulldog: A Closer Look at Vitamin C and Fiber
While dogs primarily thrive on a meat-based diet, that doesn't mean they can't benefit from fruits like kiwi. Packed with vitamin C and dietary fiber, kiwi can offer some unique benefits to your Frenchie.
Vitamin C: A Boost for Your Frenchie's Immunity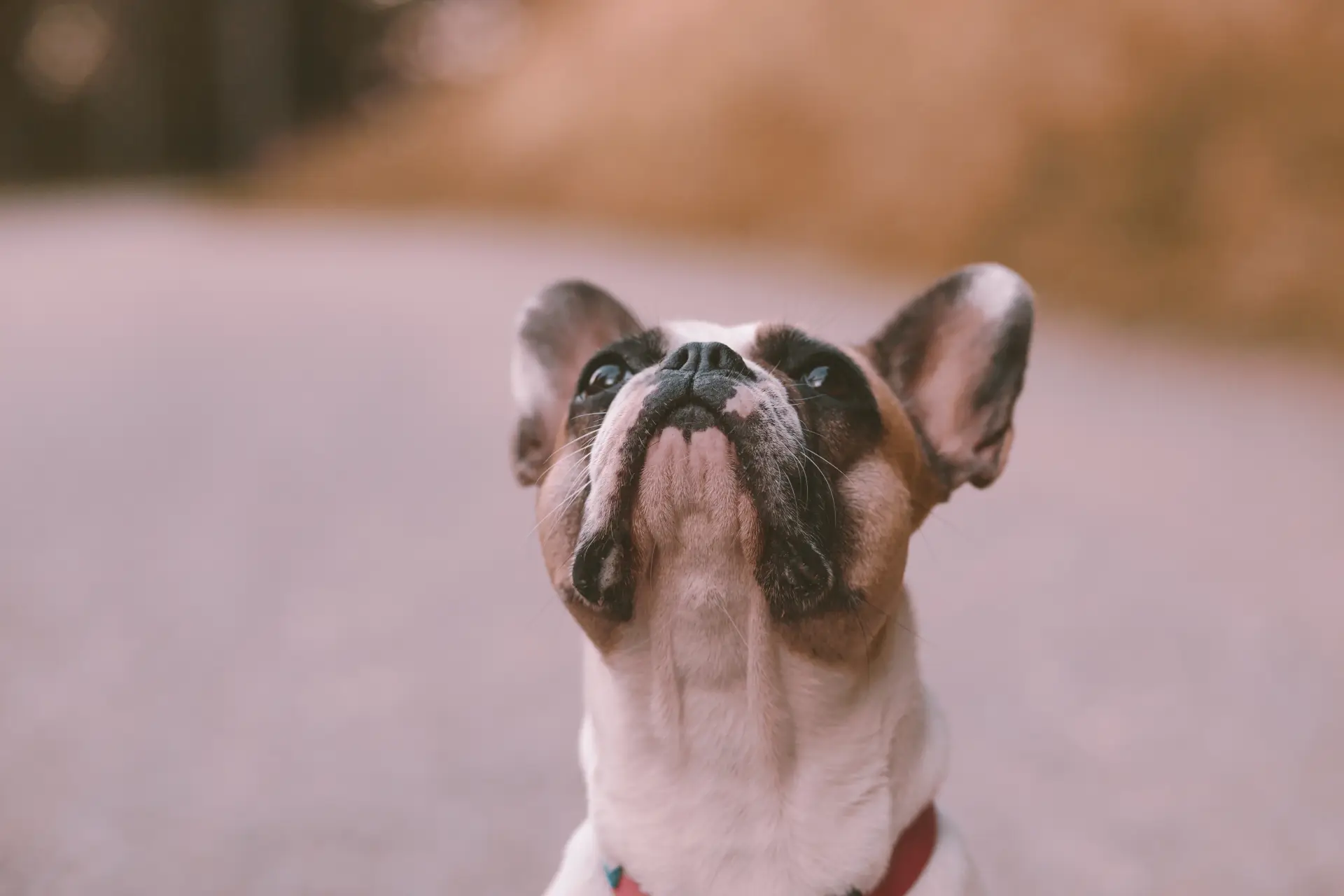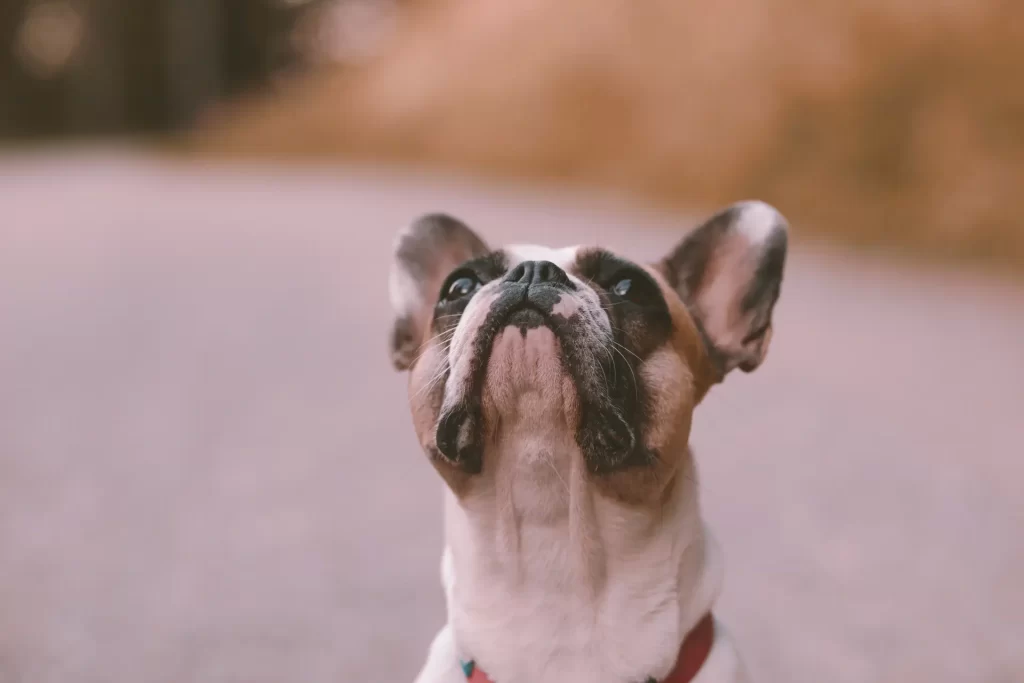 Vitamin C, a potent antioxidant, is one of the main nutrients that kiwi offers. This vital vitamin plays an essential role in supporting the immune system and helps combat stress. Moreover, it protects your dog's cells from damage caused by free radicals, which are harmful molecules that can lead to cell death or mutation. You can read more about the importance of Vitamin C for dogs in this article by the American Kennel Club.
Even though dogs, including Frenchies, can produce vitamin C in their bodies, supplementing this vitamin through their diet can be beneficial. This supplementation becomes even more crucial for older dogs and those with certain disorders, as they may lack the necessary vitamin C levels.
Fiber: Promoting Digestive Health in Your Frenchie
Fiber, another key nutrient in kiwi, can play a vital role in your Frenchie's digestive health. Some might underestimate the importance of fiber in a canine diet, but it can help regulate digestion and enhance bowel movement.
A balanced amount of fiber in your Frenchie's diet can help prevent conditions like constipation and diarrhea. It can even contribute to reducing the risk of diabetes by controlling blood sugar levels.
However, while kiwi has these beneficial nutrients, it's important to note that there are more potent sources of vitamin C and fiber for dogs. For instance, mangoes are another great fruit option for your Frenchie. You can learn more about the benefits of mangoes in our other post, "Can French Bulldogs Eat Mango?"
In the next section, we'll discuss whether making kiwi a regular part of your Frenchie's diet is advisable, and if not, why. Stay tuned!
Should Kiwi Be a Regular Part of Your Frenchie's Diet?
While it's clear that kiwi can offer some health benefits to your French bulldog, should it be a staple in their diet? The quick answer is no.
Dogs, especially French bulldogs, thrive on a diet that is primarily meat-based. Fruits, including kiwi, should only be offered occasionally as a treat. This is due to their unique nutritional needs, which are significantly different from ours. PetMD provides a comprehensive guide on what a balanced diet for dogs should look like.
Furthermore, certain fruits and vegetables can be harmful to dogs. Therefore, always ensure the snacks you provide are safe for canine consumption. If you prefer being on the safe side, consider opting for fruit and veggie snacks made especially for dogs.
As an alternative to kiwi, pineapple can be another tasty and safe fruit option for your Frenchie. Find out more about this in our post on "Can French Bulldogs Eat Pineapple?"
In the next section, we'll explore what might happen if your Frenchie consumes too much kiwi. Keep reading to find out more!
The Aftermath of Too Much Kiwi: Potential Problems for Your French Bulldog our Frenchie's Diet?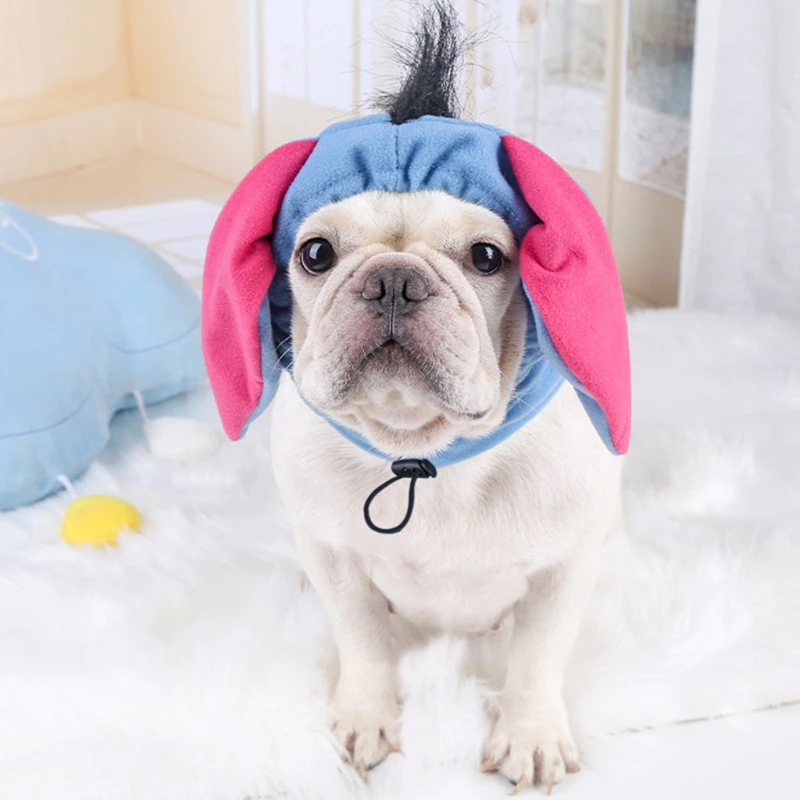 While it's clear that kiwi can offer some great benefits for your French Bulldog, it's equally crucial to remember that too much of a good thing can lead to problems. Consuming too much kiwi, or any fruit, can result in a range of health issues for your Frenchie.
The first and most common problem with excessive fruit consumption in dogs is digestive upset. Kiwi is high in fiber, which, in moderate amounts, is good for your dog's digestive system. However, too much fiber can lead to diarrhea or constipation in dogs. If you notice any changes in your French Bulldog's bowel movements after they've consumed kiwi, it may be a sign that you've given them too much.
Additionally, kiwi, like all fruits, contains natural sugars. While these sugars are not harmful in small amounts, excessive consumption can contribute to weight gain and possibly even diabetes in dogs. Always monitor your French Bulldog's weight and consult with your vet if you notice any significant changes.
In more severe cases, eating too much fruit can lead to a bowel obstruction, especially if the dog consumes the seeds or skin of the fruit. While the risk of this happening from kiwi consumption is relatively low, it is still a potential concern. The American Kennel Club advises immediate veterinary attention if you suspect your dog may have a bowel obstruction due to consuming unsafe items.
Finally, while Vitamin C is generally beneficial for dogs, an overdose can cause problems. Signs of Vitamin C overdose in dogs can include diarrhea, fatigue, joint pain, and more. While the risk of Vitamin C overdose from eating kiwi is low, it's important to be aware of the signs.
Remember, moderation is key when it comes to feeding kiwi, or any other fruit, to your French Bulldog. Always consult with your vet if you plan to make any significant changes to your dog's diet or if you notice any adverse reactions after they've consumed kiwi.
Frequently Asked Questions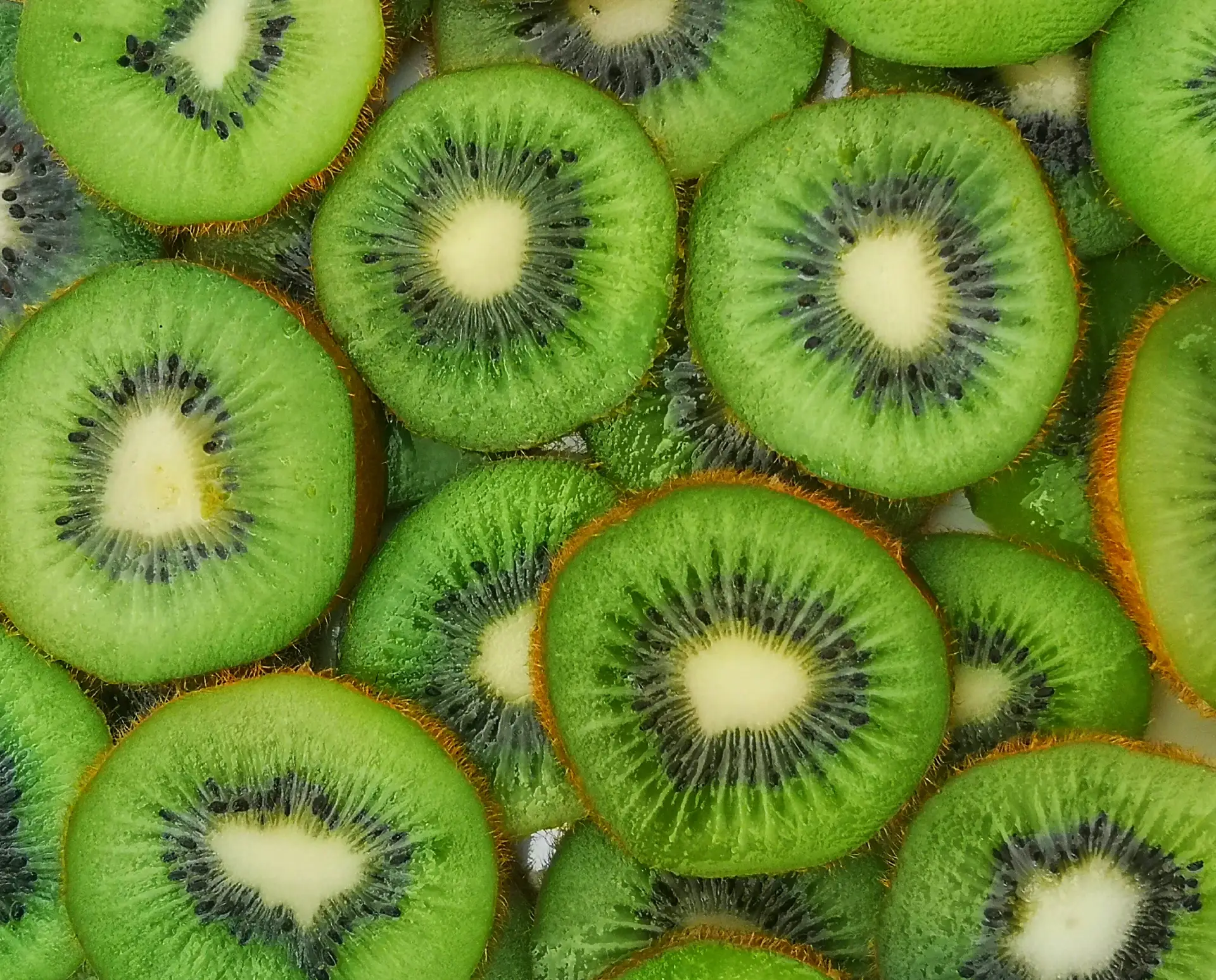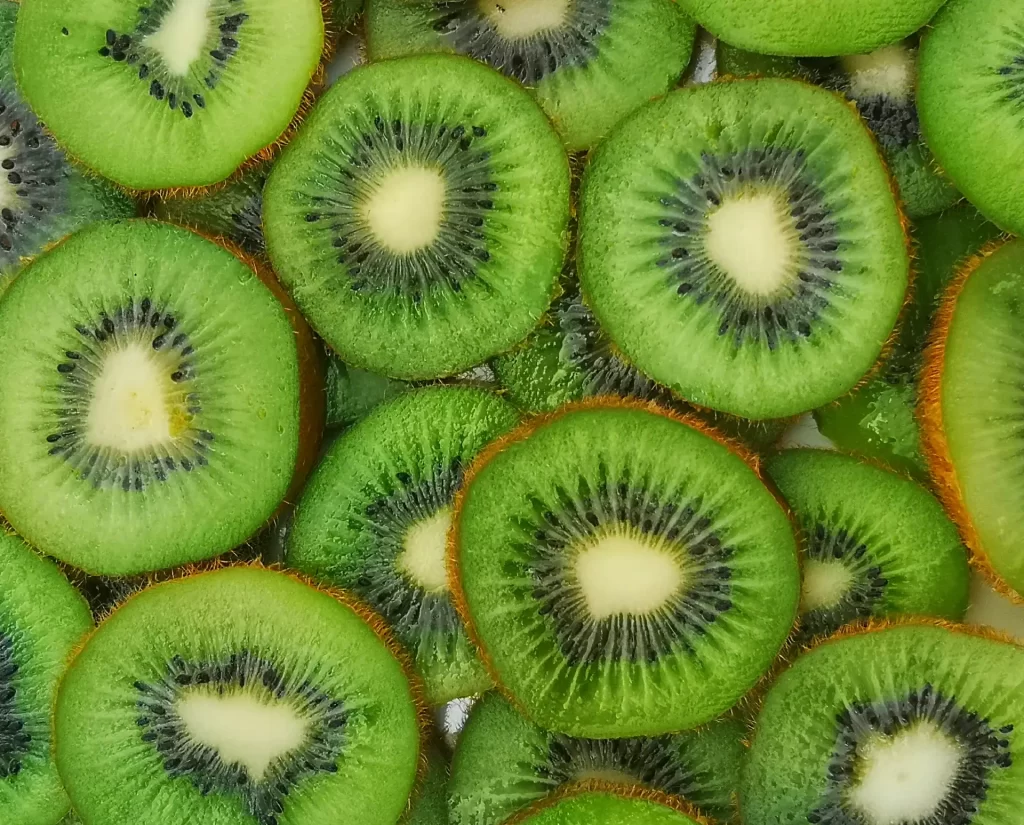 We've covered a lot of ground on the topic of French Bulldogs and kiwis, but you may still have some questions. Here are some of the most frequently asked questions about French Bulldogs and kiwi.
Can French Bulldogs eat kiwi seeds?
Yes, French Bulldogs can eat kiwi seeds. The seeds in a kiwi are small and safe for dogs to ingest. However, like the fruit itself, they should be consumed in moderation.
Can I feed my French Bulldog kiwi skin?
It's best to avoid feeding your Frenchie the skin of the kiwi. While it's not toxic, the rough texture can be hard for them to digest and may lead to gastrointestinal upset.
What other fruits can French Bulldogs eat?
French Bulldogs can enjoy a variety of fruits in moderation. Some good options include bananas, blueberries, and apples (without seeds). You can read more about other fruits suitable for French Bulldogs in our articles. There's a big, thorough guide on human foods and how good these are for our beloved Frenchies.
How much kiwi should I feed my French Bulldog?
As a general rule, a small slice or two of kiwi is enough for your Frenchie. Remember to monitor your dog for any adverse reactions and consult your vet before making any significant changes to their diet.
What should I do if my French Bulldog has an allergic reaction to kiwi?
If you suspect your French Bulldog is having an allergic reaction to kiwi, contact your vet immediately. Signs of an allergic reaction can include excessive itching, redness, swelling, and difficulty breathing.
These are just a few of the questions you might have about feeding kiwi to your French Bulldog. If you have more questions, don't hesitate to reach out to a professional. Your vet is the best source of information when it comes to your pet's diet.
Have more questions? Don' hesitate to reach out or write it down in the comments section!
Conclusion: Kiwi and French Bulldogs - A Balanced Approach to a Healthy Treat
We've navigated the ins and outs of feeding kiwi to your beloved French Bulldog, and I hope this guide has shed some light on the topic. As we've discussed, kiwis are packed full of nutrients that can benefit your French Bulldog. However, like with all good things, moderation is key. A slice or two of kiwi can give your Frenchie a tasty treat and a health boost, but too much can lead to unwanted side effects.
Incorporating fruits like kiwi into your French Bulldog's diet can be a great way to add variety and additional nutrients. However, always remember to introduce new foods slowly and keep a keen eye on your Frenchie for any signs of discomfort or allergic reactions.
As always, your vet is your best ally in determining the best diet for your pet. They can provide personalized advice based on your Frenchie's age, weight, and overall health condition. If you're ever in doubt, don't hesitate to reach out to them.
Feeding our French Bulldogs a balanced and nutritious diet is just one part of taking care of them. From the food they eat to the toys they play with and the accessories they wear, every little thing contributes to their overall health and happiness.
To further explore how you can provide the best for your Frenchie, why not browse our store? From high-quality dog food to fun toys and stylish accessories, we've got everything you need to keep your Frenchie happy and healthy.
In the end, it's the love, care, and attention we give our French Bulldogs that truly make a difference. So, whether it's a slice of kiwi or a new toy from our store, every little act of love adds to their happiness. And isn't that what being a pet parent is all about?
Until next time, keep those tails wagging, and remember: moderation is key when it's kiwi for your Frenchie!
Johnny, signing off.
About

Johnny

Johnny, a Frenchie owner and enthusiast, shares his wealth of knowledge on training and caring for French Bulldogs. When not writing, he enjoys hiking and time in nature with his pets.