We all know that a diet filled with fresh fruits and veggies isn't just for us humans, right? Our canine companions also benefit from a splash of nature's pantry. 
But, just like we have our preferences and dietary needs, so do our French bulldogs. So, today, we're exploring the world of fruits from a Frenchie's perspective, and bananas are taking center stage.
Can French bulldogs eat bananas, you ask? Well, get ready to go bananas over the answer!
In A Nutshell:
Your adorable Frenchie can, indeed, have bananas. But don't rush to make it a daily dietary staple just yet. Remember, bananas are like a sweet dessert in your Frenchie's meal plan—an occasional treat, not an everyday delight. Let's peel back the layers on this topic and dive into the details!
Bananas Are A Healthy Snack
If you're wondering 'can French bulldogs eat bananas?', the answer is a resounding 'Yes!' – but remember, it's all about moderation.
Bananas are more than just a sweet treat; they're a powerhouse of nutrition. Let's take a glimpse at what your Frenchie gets when they snack on a medium-sized banana:
Hydration: Bananas are 75% water, helping to keep your Frenchie hydrated.
Protein: 1.1 grams, contributing to your furry friend's muscle health.
Calories: 89 calories, providing energy for all those tail-wagging moments.
Carbs: 22.8 grams, another source of energy for your pet's active lifestyle.
Fiber: 2.6 grams, aiding in digestion and bowel movement.
Sugar: 12.2 grams, a natural sweetener that your Frenchie will find irresistible, but be mindful of the sugar content!
Fat: A minimal 0.3 grams, keeping their diet balanced and healthy.
While we're on the topic of fruits, you might also be wondering if other sweet treats, like pineapples, are safe for your Frenchie to eat. Check out our article on 
whether French bulldogs can eat pineapple
 to learn more!
Why Should I Feed My Frenchie Bananas?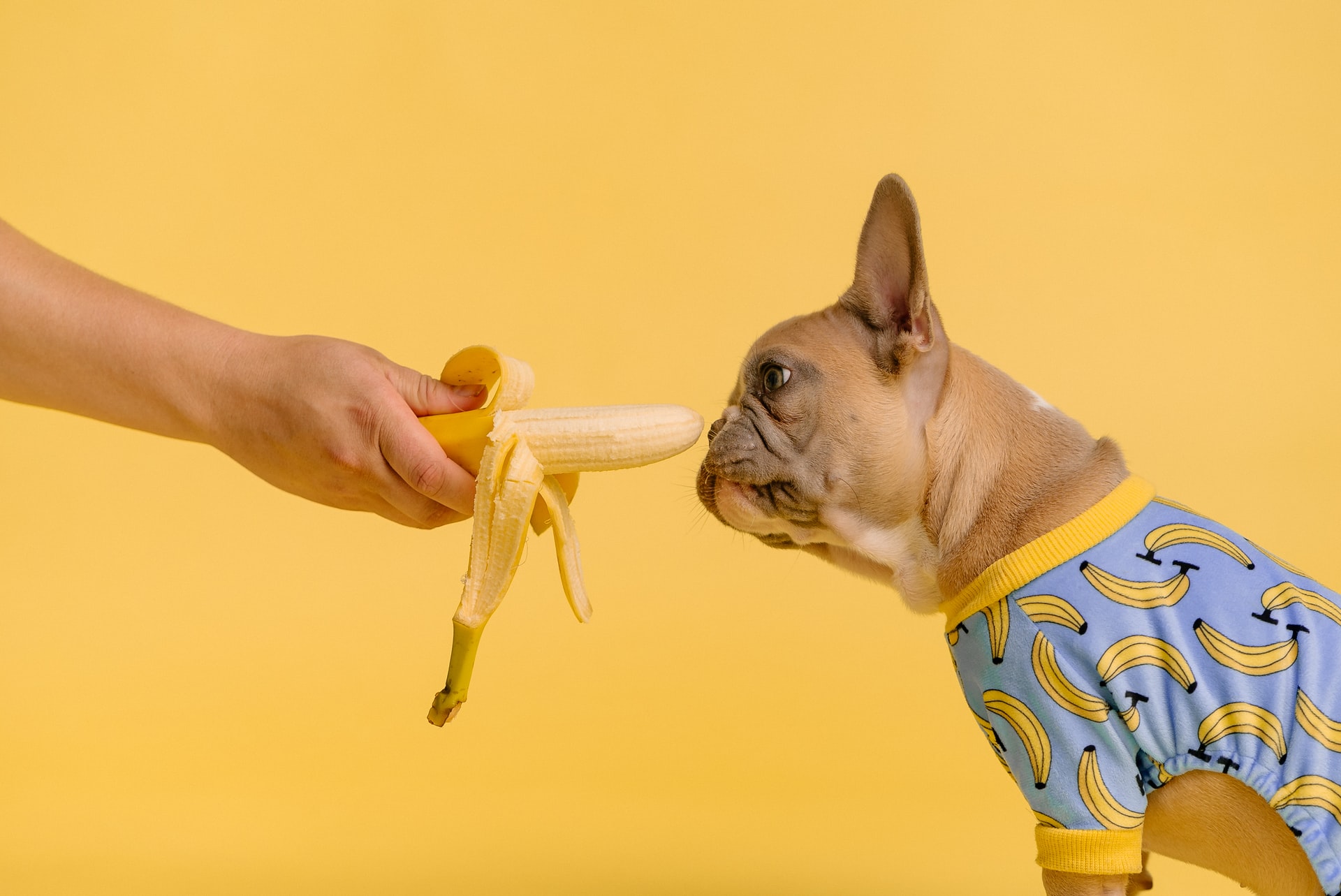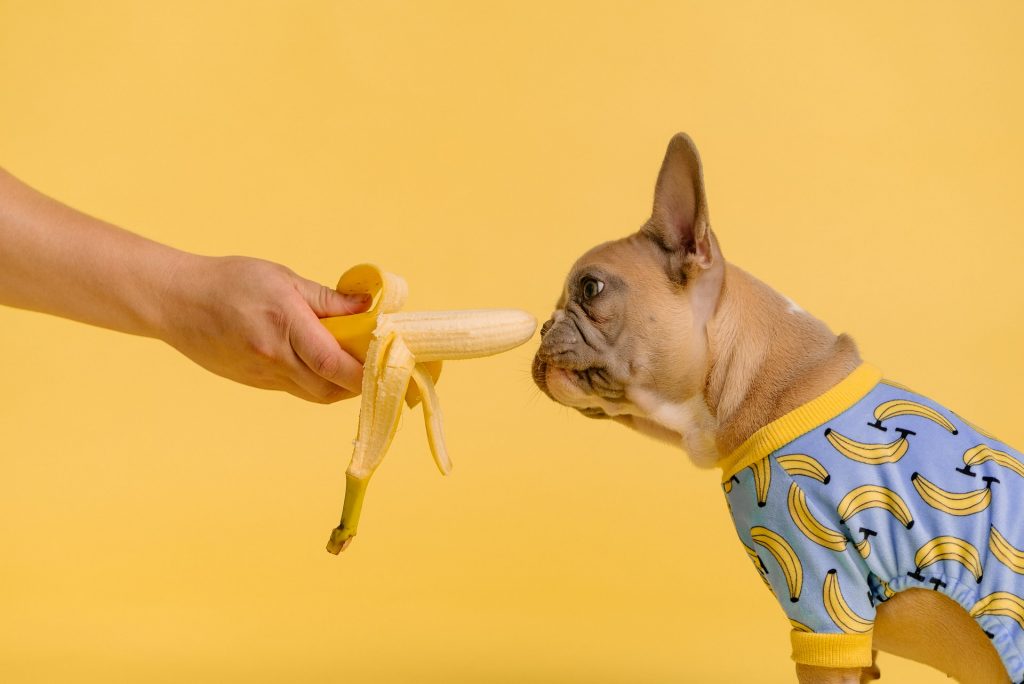 Let's delve into why you might want to consider including bananas in your Frenchie's diet. These superfoods pack a powerful punch and, in many aspects, they even outshine apples in the health benefits they offer.
Frenchie Globe's Standout Selections: Meet Our Top Bestsellers
Bananas are often touted as nature's power bars. They're packed with sugars like glucose, fructose, and sucrose, which provide your Frenchie with a quick energy boost. And don't worry, the sugar levels are not excessive. 
Plus, the low levels of cholesterol and fat mean your Frenchie won't feel sluggish or sick after enjoying a few slices. If you're interested in more human foods that your Frenchie can enjoy, take a look at our guide on what human food can French bulldogs eat.
Promoting Healthy Digestion: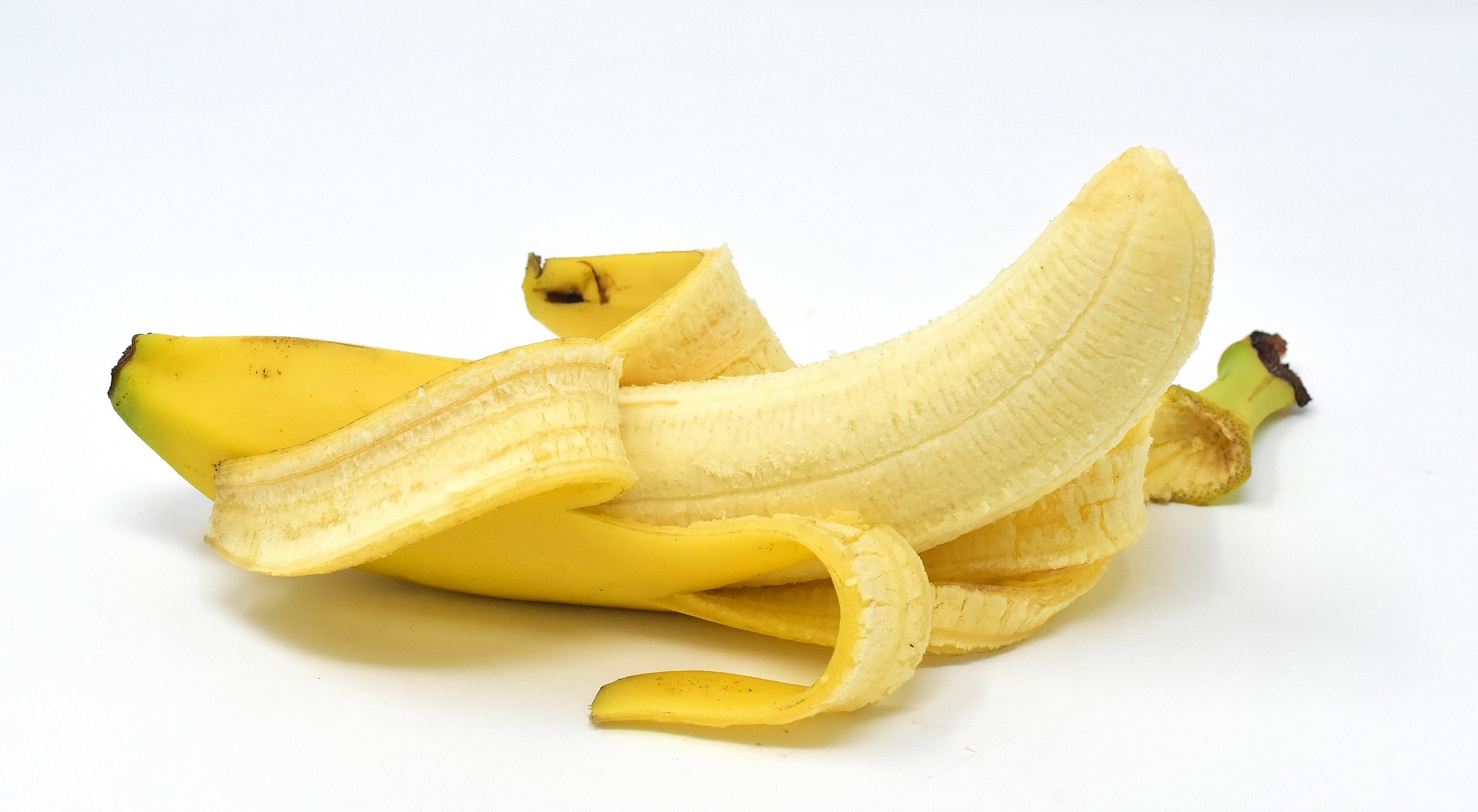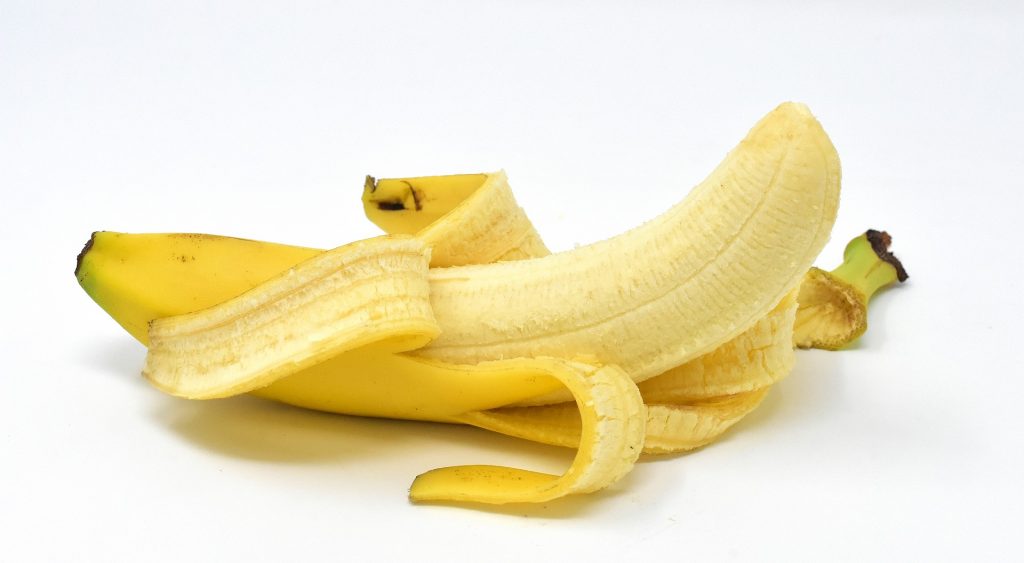 Including fresh fruit like ripe bananas in your Frenchie's diet can work wonders for their digestive health.
The starch in bananas aids in speeding up and regulating bowel movements, making them an excellent choice if your Frenchie is experiencing gastrointestinal issues.
Maintaining a Healthy Coat:
If you've been on a quest to find the perfect vitamin to keep your Frenchie's coat glossy and healthy, look no further than the humble banana.
A few slices can supply your Frenchie with their daily magnesium needs (13%), contributing to a healthy, shiny coat.
A medium-sized banana can provide your Frenchie with their recommended daily intake of vitamin C.
This essential vitamin offers a multitude of benefits, including protecting the body against tissue damage, assisting in iron absorption, boosting the immune system, and even reducing the risk of heart disease.
This is an essential vitamin for your Frenchie's health. It aids in red blood cell production, turning fats into energy, maintaining a healthy nervous system, and flushing out toxic chemicals from the kidneys.
Remember how I mentioned that bananas often surpass apples in terms of health benefits? Well, if you're curious to know more about the pros and cons of feeding your Frenchie apples, check out our article on can French bulldogs eat apples.
How Many Bananas Can My Frenchie Have?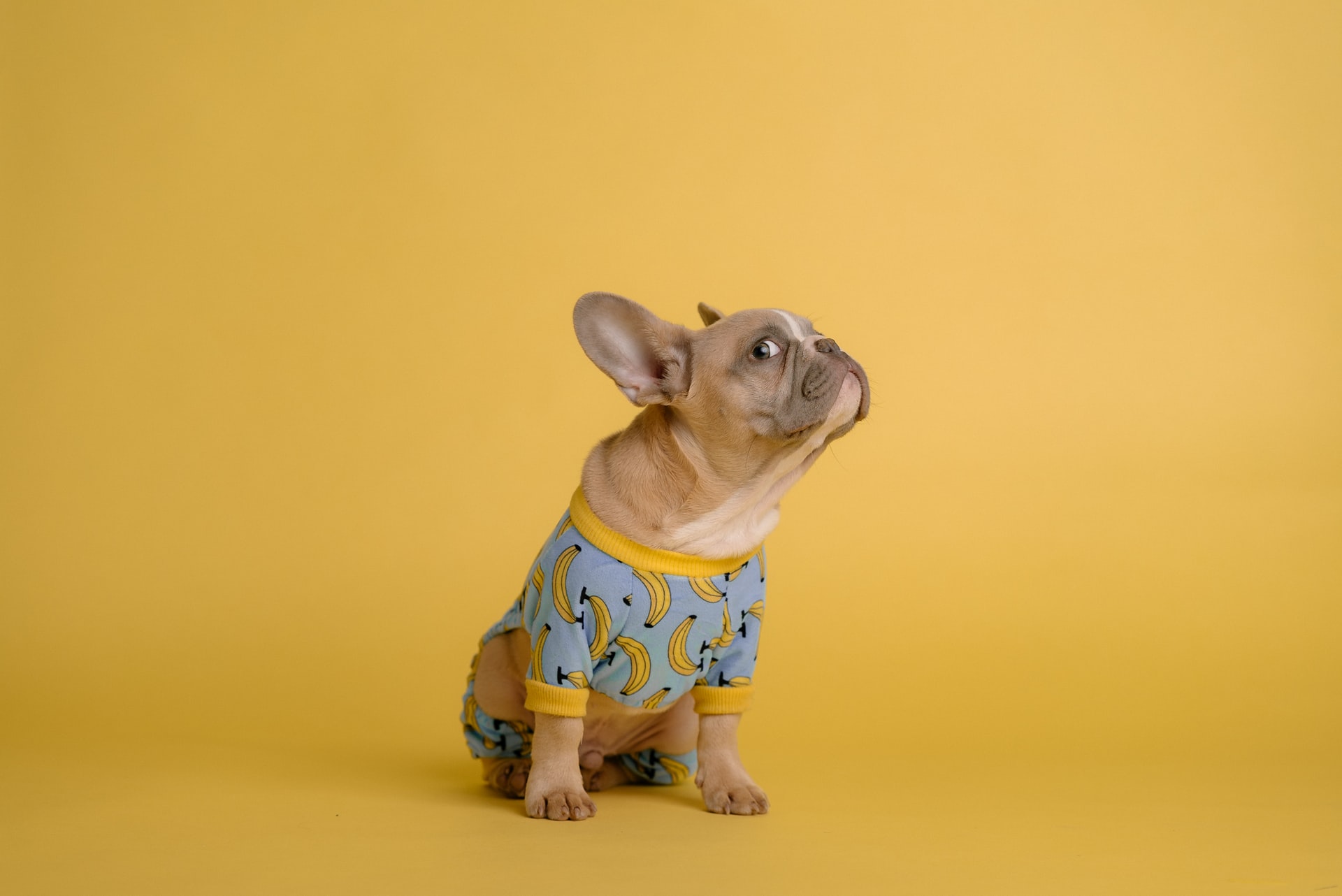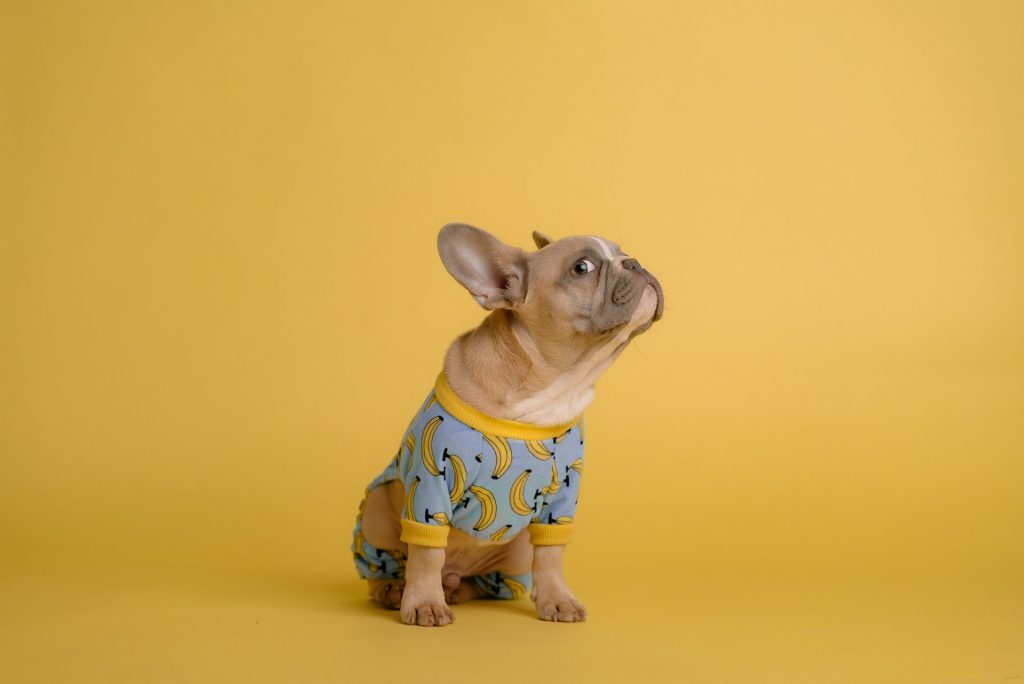 Frenchie parents, you ought to be careful with your fruit. Whatever treat you include in your dog's diet, you should first learn about the allowed amounts.
Don't go bananas!
Your Frenchie shouldn't be eating bananas every day. Experts suggest a few slices of banana three days a week as a safe and beneficial amount. Keep in mind that bananas are not an everyday food for your furry friend but can serve as an occasional supplement to their main meals.
Now that we've covered the 'how much', let's talk about the 'how'. Apart from the usual slicing and dicing, there are a couple of creative ways to serve bananas to your Frenchie that can make this healthy treat even more appealing.
Frozen Bananas (Perfect For Summer)
Perfect for those hot summer days, frozen bananas make a refreshing and easy treat. Simply peel a banana, pop it in the freezer, and once it's frozen, chop it into small (but not too small) slices. It's a quick, nutritious, and cooling snack for your Frenchie.
Mashed Bananas (As A Side Meal)
Looking for a healthy addition to your Frenchie's main meal? Try mashing a peeled banana and serving it alongside their main dish, or in a separate bowl if they prefer. It's a simple yet tasty treat that your Frenchie will surely enjoy.
Banana Treats (Pet Shop Food)
If your Frenchie has a well-established love for bananas and you find yourself without any fresh ones on hand, there's always the option of banana-flavored dog food or treats.
There's a wide range of banana-flavored dog biscuits on the market that can serve as a healthy alternative. Just remember to choose wisely and opt for high-quality products.
Are There Any Side Effects?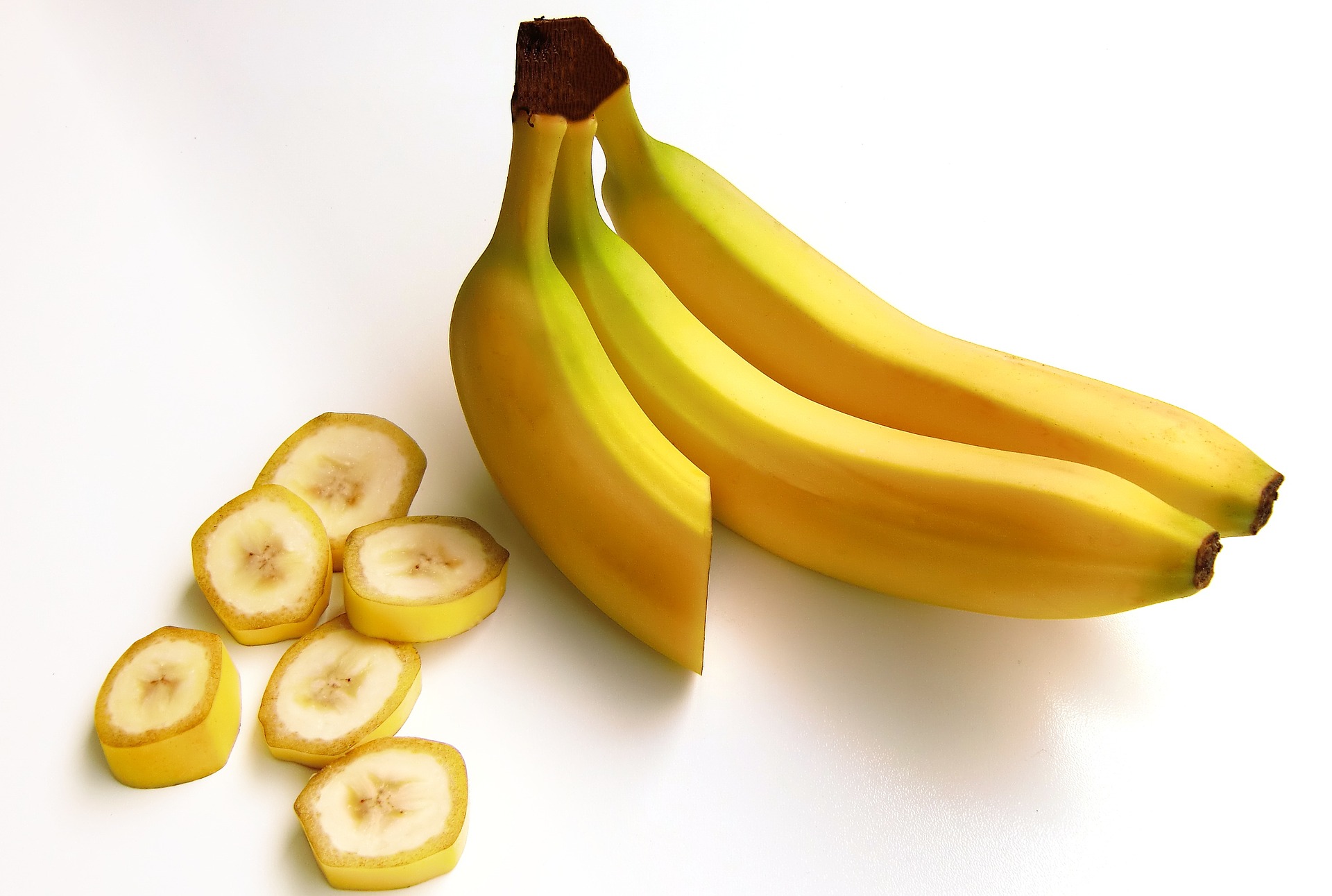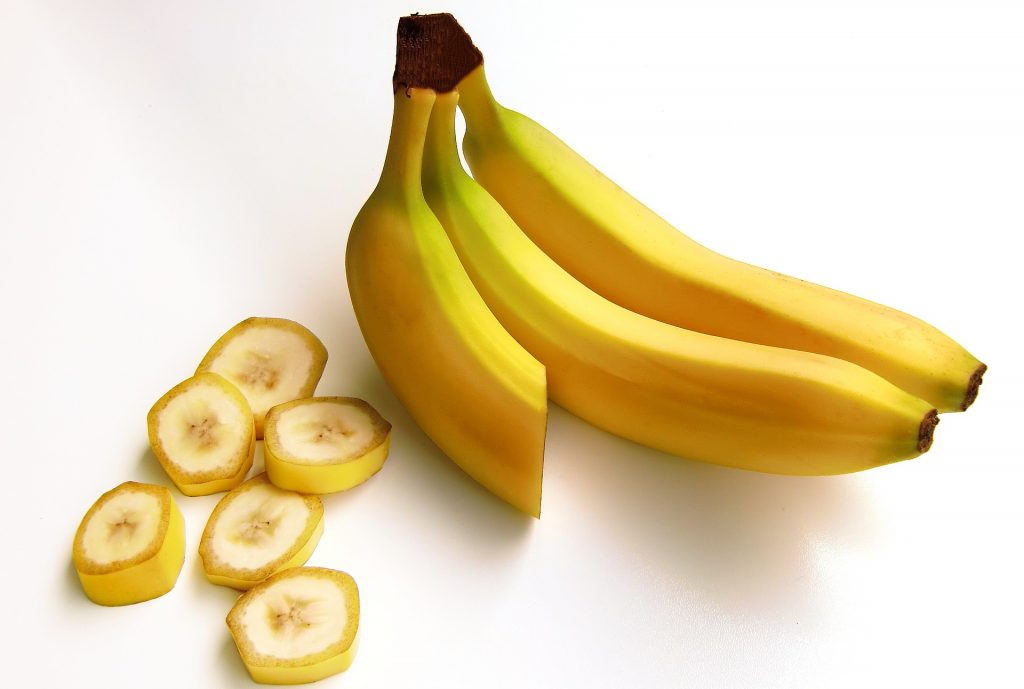 Even with the healthiest nutrients, there are side effects if you don't pay attention to the recommended amount. 
Here's what might happen if you feed your Frenchie too many bananas at once.
Just as the recommended dose can help your Frenchie digest food more easily, too many bananas at once can cause constipation. The first symptom of this is nausea.
A more-than-recommended amount can also cause diarrhea. The problem should not be ignored, and you should contact your vet as soon as you notice that something's wrong with your dog's stomach. 
You might have to alter your Frenchie's diet a bit.
More Of Your Questions Answered
Q: Can my French bulldog be allergic to bananas?
A: Although most dogs love bananas and regularly eat banana-flavored treats, there is a slight possibility that your Frenchie will develop an allergic reaction. Symptoms that might suggest this are as follows:
Sneezing

Skin irritation

Itchiness

Hives

Vomiting
If you notice anything from the list above, contact your vet ASAP.
Q: Can I feed my Frenchie banana peels?
A: No! Banana peels are toxic, and they can cause serious consequences if your Frenchie eats them. Always peel the banana properly before you give it to your dog as a snack.
Q: Can my French bulldog die from too many bananas?
A: Don't worry; your dog won't die if it has one too many bananas. The worst-case scenario is food poisoning, and you should contact your vet if you notice any significant symptoms.
Conclusion: Can French Bulldogs Eat Bananas? 
The answer is YES.
Your French bulldog is allowed to have this tasty superfood but in moderation. Although they are full of vitamins, bananas are not your dog's everyday food.
It's recommended that your Frenchie eats several slices of bananas three times a week. If you stick to this rule, you will boost your Frenchie's immune system and energy levels.
Anything above the recommended dose can affect your dog badly and cause constipation or diarrhea. In case this happens, it would be best to call your vet for further treatment.
There are many ways to serve bananas to your French bulldog, but be sure that you peeled them completely before you do that.
We're constantly working to improve our content and relate to French bulldog parents from all over the world. If you know something that we don't, feel free to make your contribution. We'd love to hear from you!
Until next time!
About

Johnny

Johnny, a Frenchie owner and enthusiast, shares his wealth of knowledge on training and caring for French Bulldogs. When not writing, he enjoys hiking and time in nature with his pets.