As a French bulldog owner, you want to ensure that your pet's in perfect health, and recognizing when your dog is sick is an integral part of taking care of your pooch.
One of the clear indicators that your Frenchie might be suffering from a disease is coughing, but have you ever heard of kennel cough?
This article will discuss French bulldog kennel cough – a highly contagious disease that is relatively common in all breeds and caused by different pathogens. So, let's learn more about the symptoms and causes, shall we?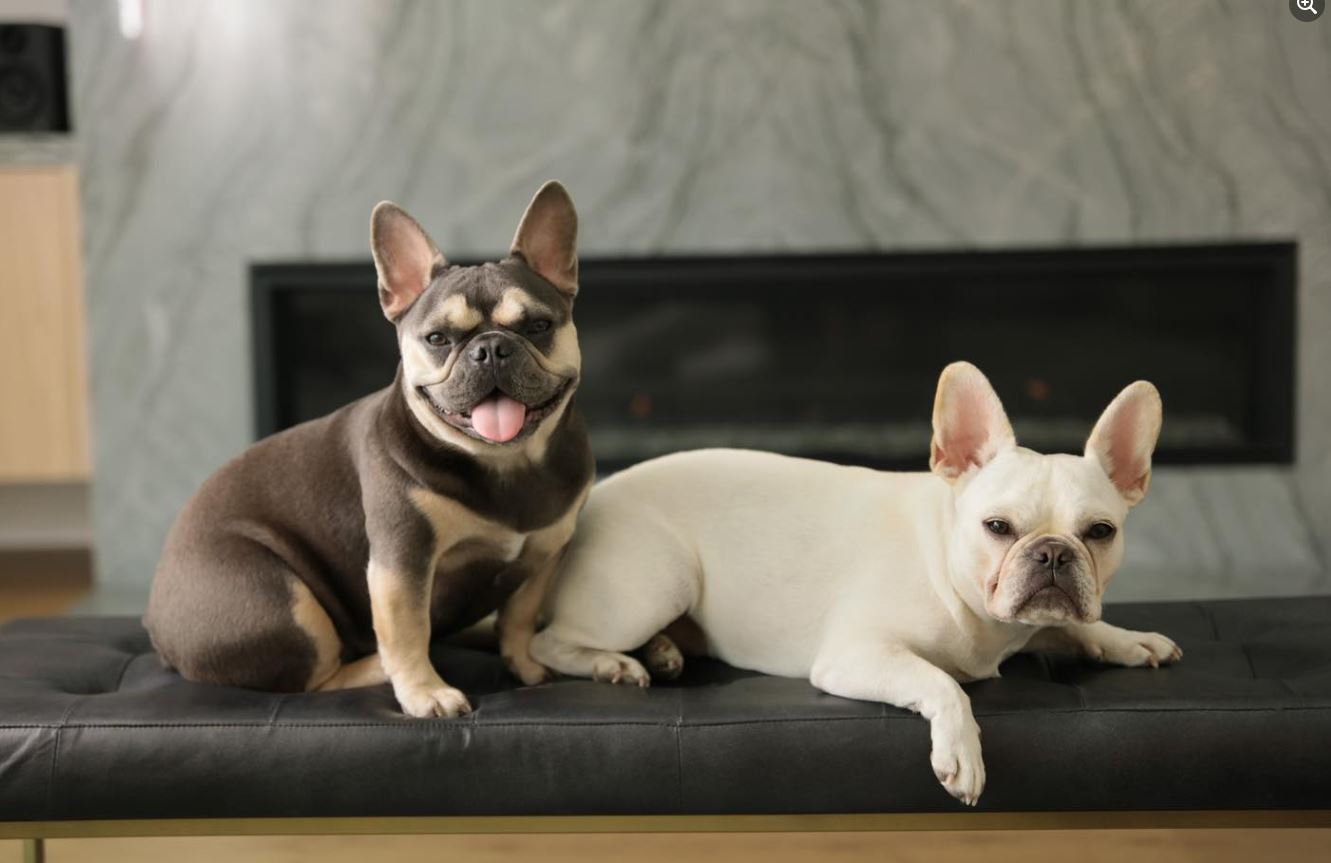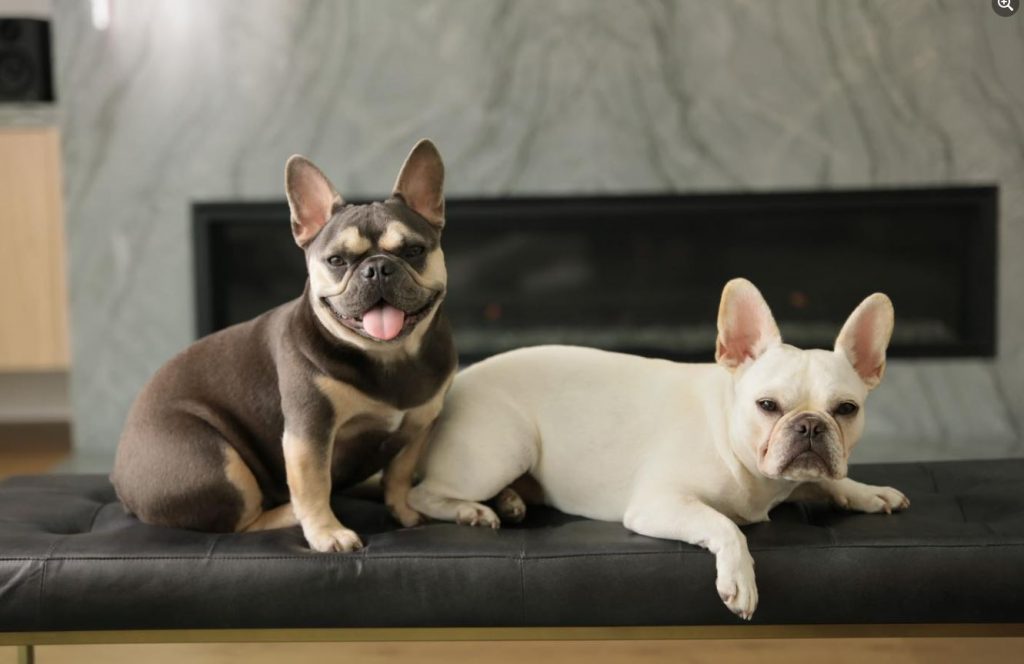 Kennel cough is infectious bronchitis that occurs in Frenchies and other dogs. It's characterized by a harsh cough that most describe as sounding like "something stuck in the dog's throat." This disease often doesn't last long and can be mild enough that it doesn't require any treatment. 
However, it may progress to life-threatening pneumonia. 
Uncomplicated kennel cough could run its course over a few weeks and usually entails constant fits of coughing in your Frenchie that otherwise feels active and normal. Mild cases don't involve fever – just a lot of coughing.
There are numerous microscopic organisms and viruses that might lead to kennel cough in your Frenchie; it would be strange for only one agent to be involved. 
Infections that might occur concurrently to cause kennel cough include the following:
Bordetella bronchiseptica

Parainfluenza virus

Adenovirus type 2

Canine influenza virus

Canine distemper virus

Canine herpesvirus

Mycoplasma canis

Canine reovirus
How Does A Coughing Frenchie Sound Like?
Your French bulldog can make assorted respiratory sounds. Typically coughing is recognizable, but you should know one additional sound called a reverse sneeze.
The reverse sneeze is usually mistaken for a cough, sneezing, a choking fit – or even some sort of respiratory distress. However, a reverse sneeze is a post-nasal tickle or drip inside your dog's throat. 
It's considered expected and only requires attention if you notice it's excessive.
The point here is to recognize a cough when you hear one. Coughing can be dry or productive, meaning a swallowing motion follows it.
How Does Infection Occur?
An infected dog sheds infectious bacteria and viruses through respiratory secretions, and these become aerosolized and float in the air until another healthy dog inhales them. 
Crowded housing and suboptimal ventilation play crucial roles in the likelihood of transmission – and to add to it, viruses and bacteria can be transmitted via food bowls, toys, and other objects. 
The normal respiratory tract has multiple layers of safeguards against these invading infectious microorganisms. The most crucial of these would be the mucociliary escalator that features tiny hair-like structures called cilia.
The cilia beat in a coordinated manner through the lower mucus layer called a sol, with a gel – the thicker mucus layer – floating on top of the sol. 
Debris, including infectious organisms, get stuck in the sticky gel, and the cilia move it upward to the dog's throat. Here, this mixture of mucus and debris can be either coughed up or swallowed.
Your dog's mucociliary escalator can be damaged by:
Shipping stress
Crowding stress
Cigarette smoke exposure
Heavy dust exposure
Cold temperature
Poor ventilation
Infectious organisms
When your Frenchie's mucociliary escalator gets damaged, these invading bacteria – especially Bordetella bronchiseptica – can simply march down the airways.
It's worth noting that these invading bacteria have some tricks of their own. 
First, they can bind directly to cilia, which renders them unable to move within several hours of contact. And second, bacteria secrete substances that "disable" the immune cells responsible for destroying bacteria.
Bordetella is known to be accompanied by other infectious agents. Again, kennel cough is a mix of multiple infections rather than just one.
French bulldogs – and other dog breeds – get infected when they're kept in crowded spaces with poor air ventilation. And interestingly enough, most cases of acute coughing in Frenchies can be linked to infectious causes and typically represent some form of kennel cough.
What Are The Symptoms Of Kennel Cough?
If your French bulldog suffers from kennel cough, it'll show some of the following symptoms:
A persistent dry, hacking cough
Retching with the production of white foam
Lethargy
Loss of appetite
Fever
Labored breathing
Is Kennel Cough Fatal?
French bulldogs (and many other dog breeds) suffering from kennel cough can recover without any complications. However, some pups could become very sick – and develop life-threatening pneumonia.
Dogs that are more prone to complications from kennel cough include:
Young puppies that have immature immune systems
Older dogs with decreased immune defense 
Pregnant dogs with lower immunity
Dogs that suffer from pre-existing respiratory diseases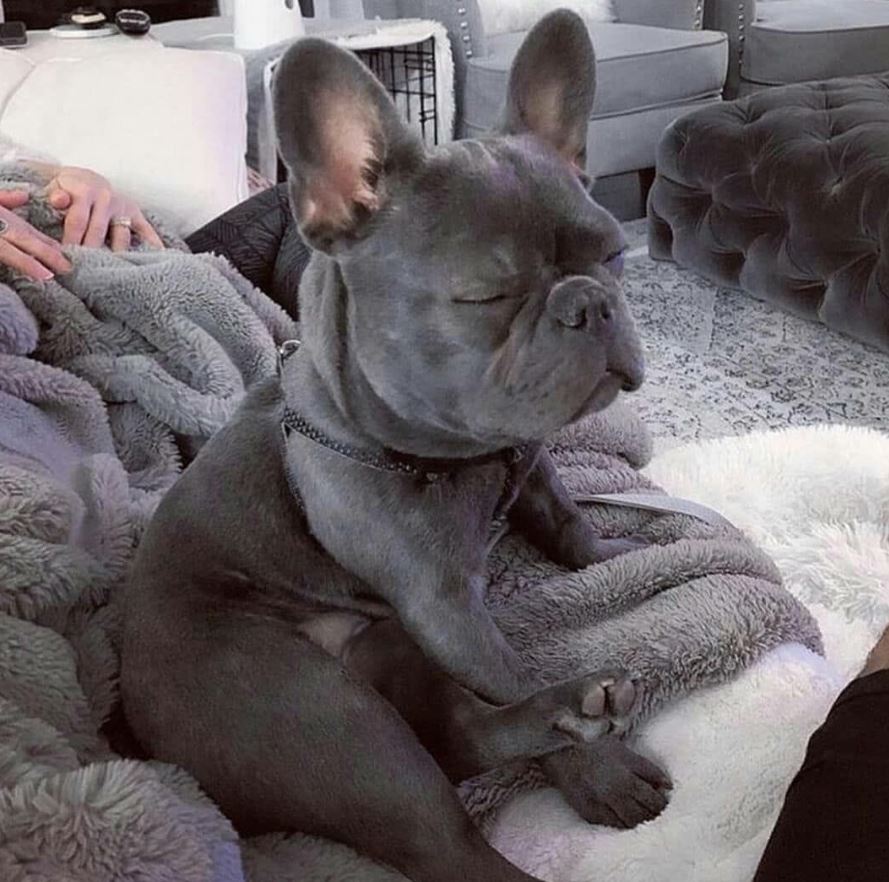 How Long Does Kennel Cough Last?
Frenchies with mild kennel cough are usually sick for around one or two weeks and will recover pretty well. These pooches typically only experience mild clinical signs and quickly recover from kennel cough – which translates to a good prognosis.
That said, French bulldogs that suffer from complicated cases of kennel cough could be sick for up to six weeks – and it takes them more time to recover, too. 
If your Frenchie is severely affected by kennel cough and develops pneumonia, the result could be fatal.
How Is Kennel Cough Treated?
The treatment for kennel cough in French bulldogs will depend on your dog's general health and the severity of the symptoms.
For most mild kennel cough cases, treatment generally only includes supportive care, focusing on nutrition, hydration, and rest. A vet may prescribe a cough suppressant that helps reduce the frequency of the kennel cough, too.
It usually takes about two weeks for a dog to recover from a milder case of kennel cough. Some Frenchies can completely recover on their own, without any professional treatment.
Complicated cases of kennel cough may lead to your pet becoming very sick, though. A French bulldog with a severe form of kennel cough will constantly cough, act lethargic, and refuse to eat or drink.
If your French bulldog has developed pneumonia, treatment can involve:
Hospitalization

Intravenous fluids

Antibiotics 

Oxygen therapy
French Bulldog Kennel Cough - Summary
To conclude, French bulldog kennel cough is a highly contagious disease – and it shouldn't be taken lightly.
Sure, mild cases of kennel cough in French bulldogs only include light clinical signs. These dogs typically recover within two weeks and don't require any special treatment.
More severe cases of this disease can lead to fatal pneumonia, though. French bulldogs that exhibit these severe cases require treatments that involve hospitalization and antibiotics. 
Remember: 
If you notice that your Frenchie is excessively coughing and can't determine the reason behind it, be sure to visit your vet. They'll be able to aid you and your little friend.
About

Johnny

Johnny, a Frenchie owner and enthusiast, shares his wealth of knowledge on training and caring for French Bulldogs. When not writing, he enjoys hiking and time in nature with his pets.