Like all other short-nosed or brachycephalic breeds, French bulldogs can also suffer from a range of skin issues. Their short hair could break or rub, and their folds retain moisture and dirt, making them susceptible to infections and allergies.
Some of these skin diseases might cause pimples to grow on their skin. Some bumps can be treated at home, while others require the care of a veterinarian.
Did you notice some bumps and lumps on your Frenchie's skin? If so, don't panic because the chances are it's probably nothing serious. 
But be that as it may, you definitely shouldn't take these skin irritations lightly; some of them might be dangerous to your Frenchie's health.
In this article, we'll answer the question "Why does my French bulldog have bumps and lumps?" and discuss what skin disorders impact French bulldogs and how you can prevent skin problems in the future.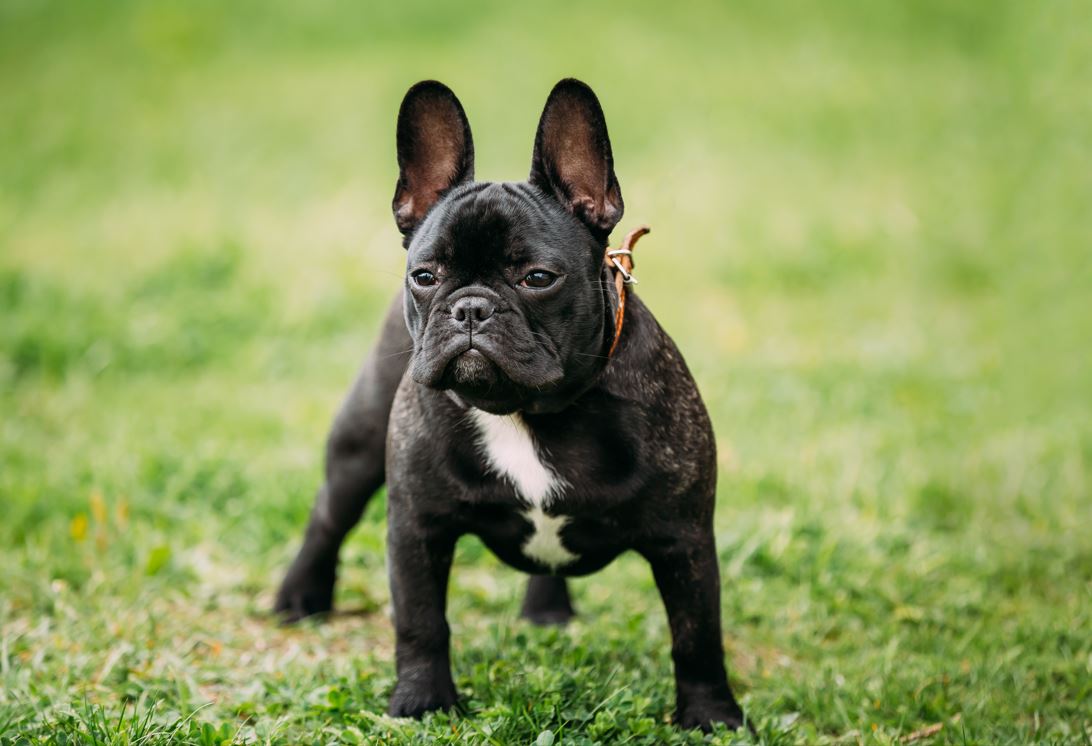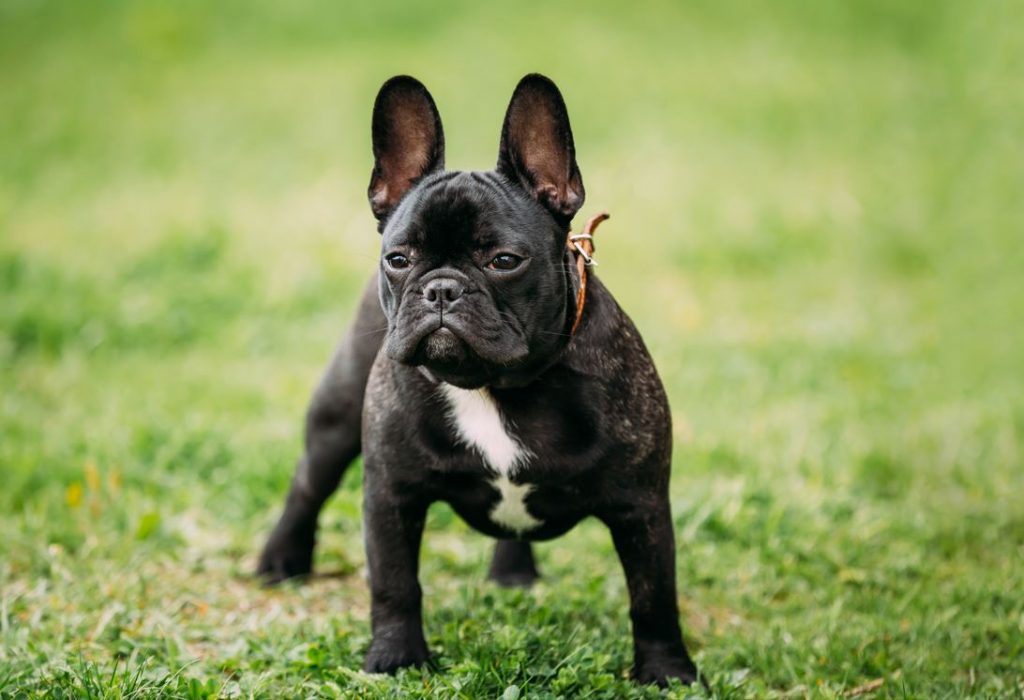 What Causes Skin Bumps And Lumps In French Bulldogs?
Skin bumps in French bulldogs appear as tiny protrusions beneath the skin. 
They develop as a result of exposure to a specific allergic trigger – but can also occur because of the following:
Poor cleanliness 
Bacterial infection 
Hormonal imbalance 
An unsuitable diet 
Skin pimples in French bulldogs can vary in size and often form on the abdomen, between wrinkles, armpits, and torso. Bumps often appear in three phases, just as they do in people. 
The initial stage would be blackheads, followed by redness – and subsequently, whiteheads. 
They're more common throughout puberty and may be remedied by using specific cosmetic treatments and transitioning your Frenchie to a raw diet.
Eating foods high in byproducts, carbs, and artificial tastes may be one of the causes of this dreadful condition. 
Vets typically advise that dogs with bumps and lumps should be fed fresh vegetables and meat. Furthermore, probiotic supplements, vitamin C, and other dog-safe supplements are among the things that might enhance the health of your Frenchie's skin.
The pimples will be more difficult to heal if your Frenchie has an abnormal sebaceous gland function or a hormonal imbalance, though. 
Depending on the severity, the dog may get antibiotic therapy – oral pills, creams, and lotions – as well as washing with specially formulated shampoos.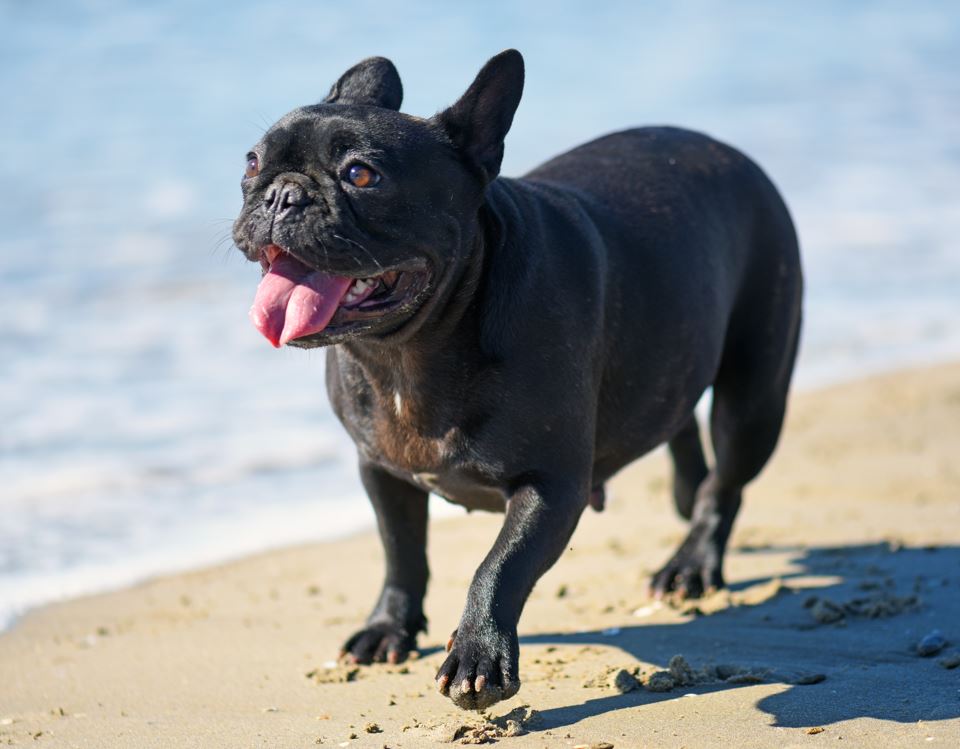 Common Skin Bumps In French Bulldogs
As we have already mentioned, skin lumps on your French bulldog can occur for a variety of causes. 
The majority of skin lumps are benign or harmless. However, it is possible that your Frenchie will develop persistent, abnormal skin cell growths or tumors.
The following are some of the most frequent skin bumps found in French bulldogs:
1. Warts 
A virus causes warts, which can be detected around the lips of young French bulldogs. They usually disappear on their own. 
Older French bulldogs, on the other hand, may require surgical removal, especially if the warts are causing your dog discomfort or problems with eating.
2. Fleas
Fleas and flea bites might cause skin lumps on your French bulldog. Dogs with fleas exhibit signs such as itching, licking, or chewing. The itching will begin on the skin surrounding your French bulldog's tail and neck.
Fleas can be controlled using oral and topical medications, as well as anti-flea collars. In this scenario, it's better to be safe than sorry – and it's preferable to treat your pooch on a regular basis to avoid fleas rather than trying to treat them.
3. Hives
Hives can form on your Frenchie's skin as itchy red lumps. A response to an allergen – such as a bug bite or contact with a plant – is often the root cause of hives. 
If the illness is minor, skin lumps caused by hives will generally go away on their own. If they don't go away, you should take your Frenchie to the vet since they might be an indication of a serious allergic response that necessitates a prescription.
4. Abscess
An abscess is a pus-filled pocket beneath the skin of a French bulldog. It might be caused by an illness or a bite from an insect or other animal. 
Your pup should be considerably more comfortable once the unpleasant "tension" from built-up pus is relieved by your vet draining the abscess.
5. Skin Tag
Skin tags are harmless benign tumors that are frequent in aging French bulldogs. And yes, humans frequently develop skin tags as they age, as well – and they appear similar. 
They'll emerge as lumps on your dog, commonly as stalk-like growths. When a Frenchie has one skin tag, it's common for them to grow additional ones as they age.
6. Mast Cell Tumor
Mast Cell Tumors are symptoms of the most frequent kind of skin cancer in French bulldogs. They range in size but are often elevated, hairless lumps. Mast cell tumors in Frenchies may be extremely aggressive and spread quickly.
Take your French bulldog to the veterinarian as soon as you see anything that might be a symptom of skin cancer. They need to remove the growth as soon as possible via surgery – before the tumor expands to other regions.
7. Fatty Tumors
These are common in elderly and overweight Frenchies and will most likely appear around the ribcage – although they can appear anywhere, of course. 
They're regarded as a normal part of the aging process in French bulldogs and are neither hazardous nor damaging to their health.
8. Sebaceous Cysts 
A Sebaceous cyst is a harmless – but unpleasant – growth on your Frenchie. It's a clogged oil gland that resembles a huge pimple and is loaded with pus. 
When a sebaceous cyst ruptures, white cheese-like fluid is released. If the "cyst capsule" is not entirely emptied or drained, it might refill after bursting.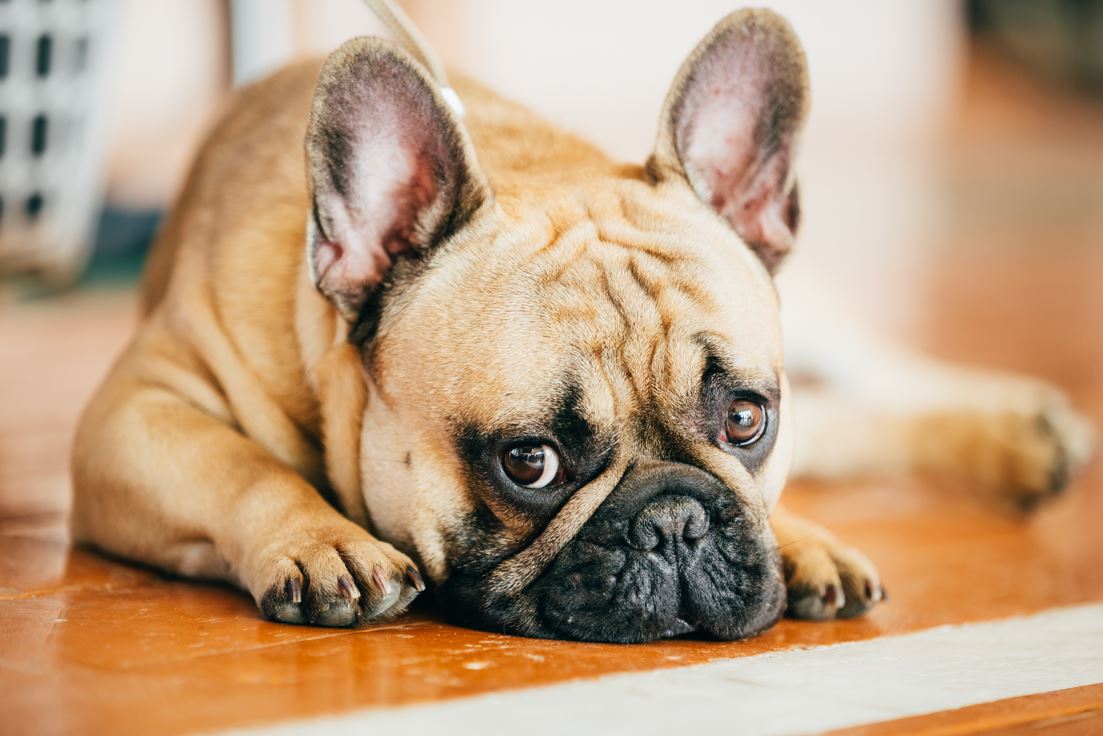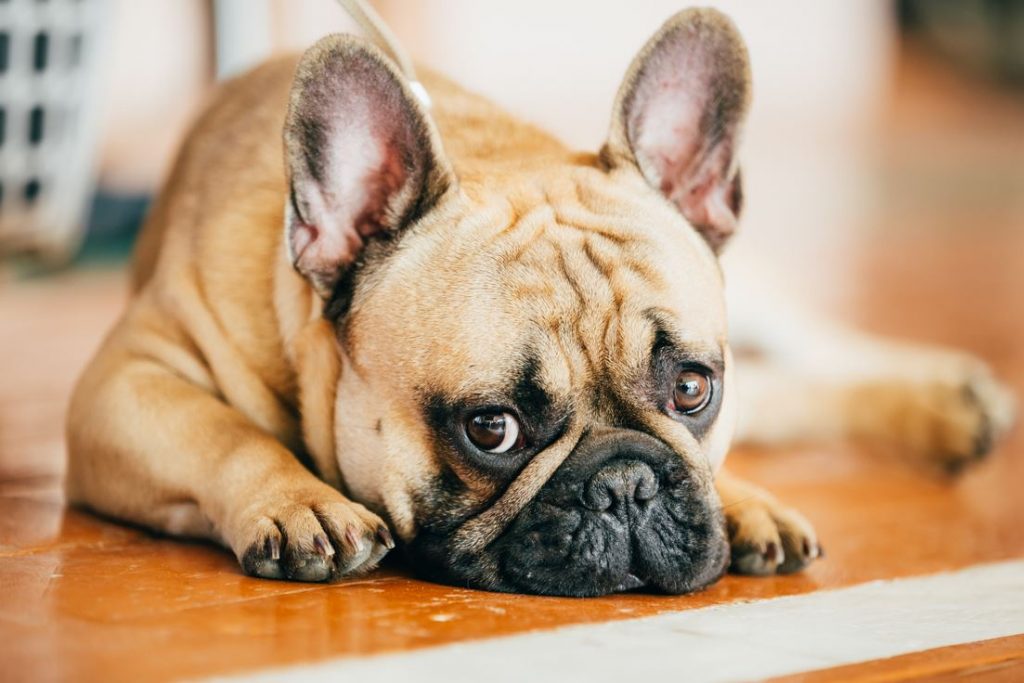 How Can You Avoid And Treat French Bulldog Skin Bumps?
Our advice is that you check your Frenchie's hormones if you've observed they have greasy skin. 
Since these bumps are frequently accompanied by seborrhea and dandruff, your little dwarf might require a special medicinal shampoo to cure Malassezia fungus. It's among the most common causes of seborrhea and seborrheic dermatitis in pups.
Choosing The Best Shampoo
Your vet should recommend a shampoo containing herbs that'll relieve itching, redness, and irritation. We recommend looking for a shampoo that has tea tree oil, aloe vera, and coconut oil since these ingredients aid in the treatment of acne and pimples.
Depending on the severity of the situation, your dog may require an antibiotic wash to kill the germs and fix your dog's skin problems for good.
Use Dog-Safe Acne Creams
If the pimples on your French bulldog's skin are red and feature whiteheads, you should try using dog-safe acne creams. They will dry up the pimples and speed up the healing process. 
Zinc is a harmful component for dogs – therefore, avoid using zinc-based lotions. 
Sure, zinc creams are healthy and beneficial for humans, yet they can cause your Frenchie's red cells to burst.
Bacterial Infections Necessitate A Prompt Response
Using cosmetic products formulated for humans to cure skin blemishes on a French bulldog is never a good idea. Frenchie's skin is extremely sensitive to the substances included in human-friendly cosmetics. 
Some of them are even toxic – so please avoid attempting to solve this problem on your own.
If your French bulldog's lumps contain yellow pus, your vet will most likely collect a sample for testing. The findings will indicate if your dog requires antibiotics or antifungal medication.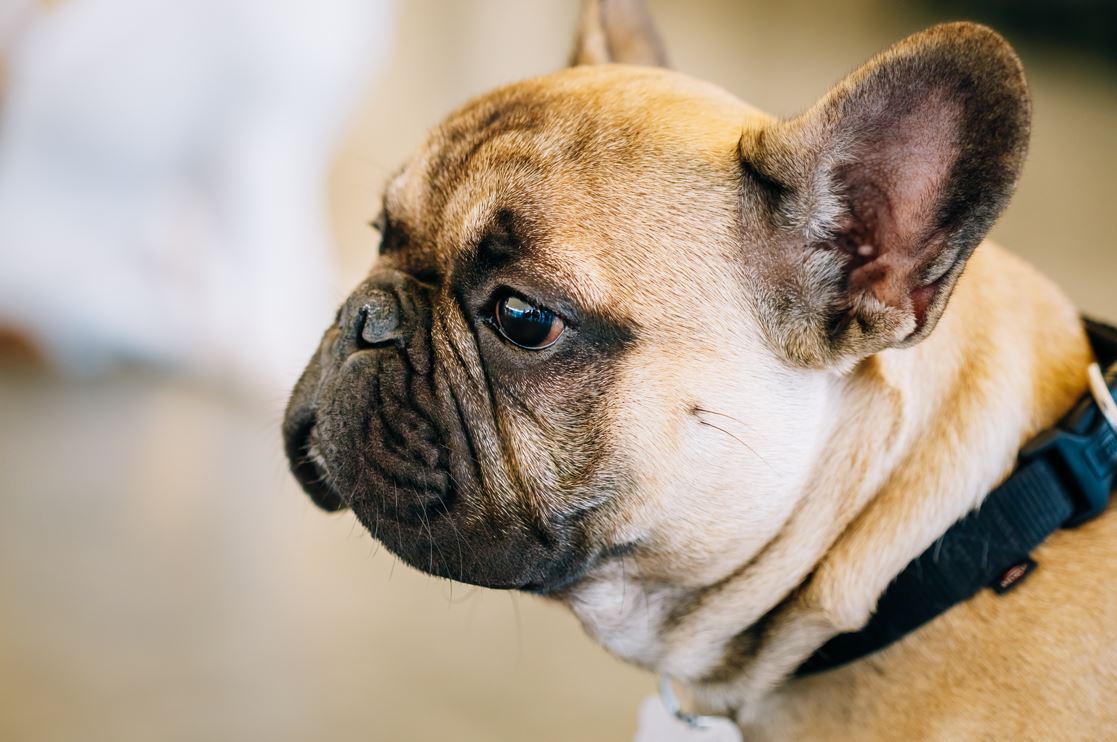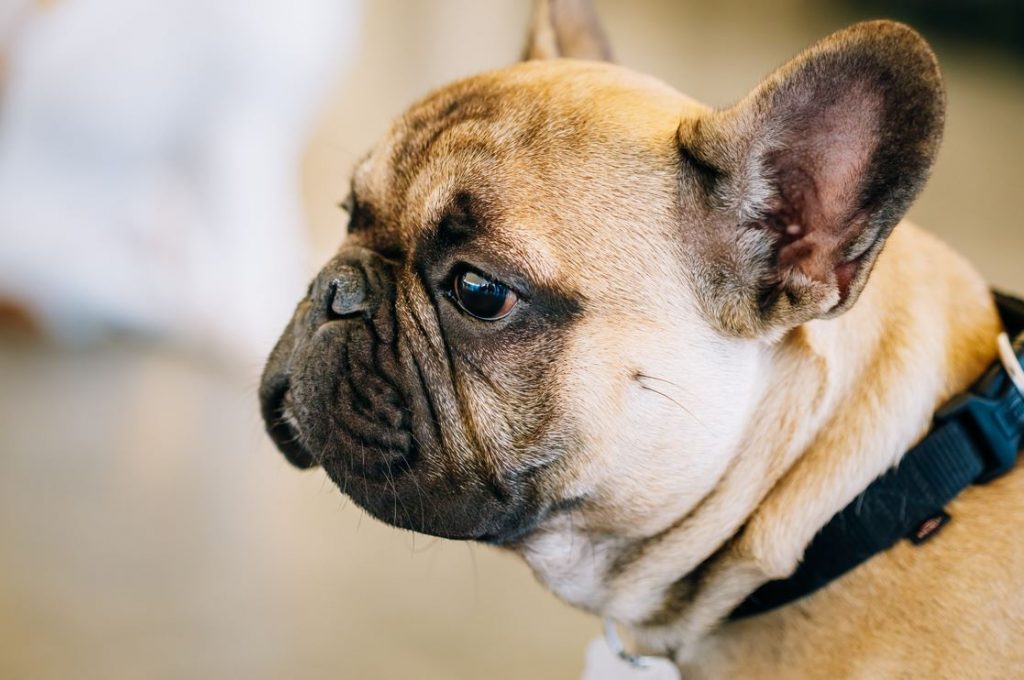 Throughout their lives, French bulldogs can develop a variety of skin disorders and allergies. To reduce the risk, start feeding your Frenchie high-quality food immediately and ensure that your pup's skin is clean and dry.
Keep an eye out for unusual lumps and bumps, and inspect your French bulldog regularly to check for any unusual symptoms. It's critical to understand what the skin bumps could imply and when your Frenchie's skin pimples require treatment by a veterinarian.
.
About

Johnny

Johnny, a Frenchie owner and enthusiast, shares his wealth of knowledge on training and caring for French Bulldogs. When not writing, he enjoys hiking and time in nature with his pets.