Dog owners have been guilty of irresponsible breeding far too many times – especially today. Some people are just looking to make money fast, without thinking about the consequences it might have on their poor pups.
That being said, how many litters can a French bulldog have? How often can your Frenchie have babies? 
Continue reading to find out!
How Many Puppies Can French Bulldogs Have In One Litter?
One of the main reasons French bulldogs tend to cost a lot is that they don't birth large litters of puppies. You see, the litters are smaller due to Frenchies being a brachycephalic breed. 
For these breeds, it's typical to have small litters – meaning that your Frenchie isn't likely to birth more than four puppies in one litter. On average, French bulldogs have three puppies at once – and anything over five babies is an extremely odd number. 
Larger dog breeds, such as Labradors, can have litters of eight puppies – and that's on the lower end – while even seven Frenchie puppies are highly unusual. 
On top of that, most Frenchie puppies will be delivered via a C-section.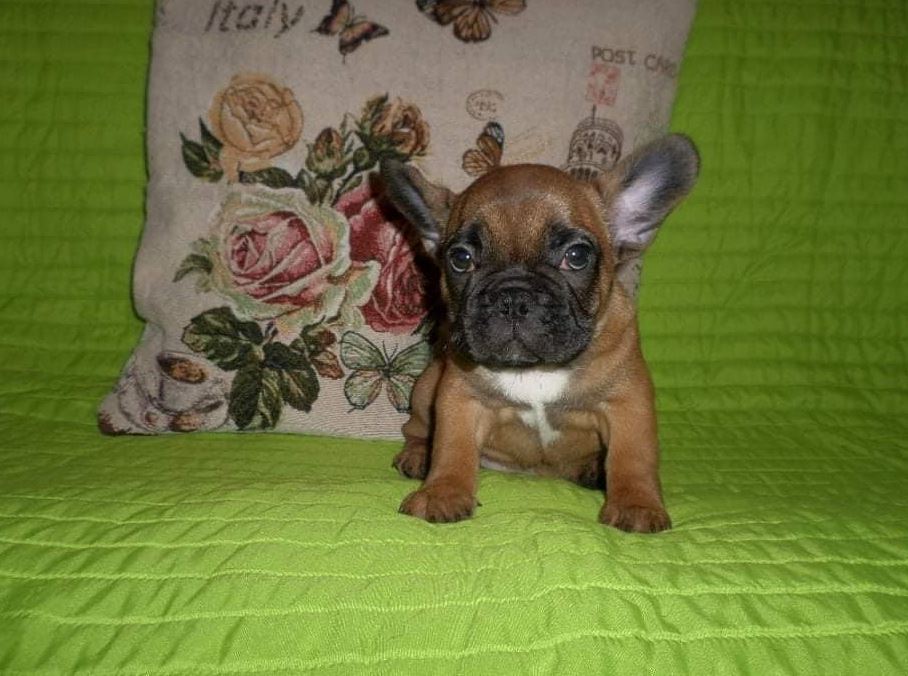 Why Do Frenchies Only Have A Few Puppies In One Litter?
To answer this one, we have to go into details about the French bulldog's anatomy. 
The French bulldog is a brachycephalic breed – which gives these dogs a short skull, flat face, and a short nose. Other brachycephalic breeds are pugs, Chow Chows, Bull Mastiffs, and Shih Tzus.
These breeds are typically smaller, making them have fewer puppies in every litter. The female dogs have even smaller bodies and narrower hips, anatomically preventing them from having a larger litter.
And to add to that, having more than three puppies in a litter could result in only a few puppies surviving. The puppies will likely be small and underweight, struggling to get milk from their mother.
How Many Litters Can Frenchies Have In Their Lifetime?
Since they already have complications at birth – meaning that most Frenchies will be delivered via a Cesarean section – they can't be bred too much. 
For most Frenchies, having four litters is the maximum that won't put the Frenchie carrying the puppies at a health risk. 
Some irresponsible dog owners will try to get more liters out of their poor French bulldog, but we advise against it because of many health complications that may follow. 
Because the mother has to be operated on to deliver the puppies, it's advised against breeding every year. The mother should be given 18 months for recovery before breeding again. 
So, even if your Frenchie does go into heat, that doesn't mean she's ready for another litter!
When Is Your Frenchie Ready For A First Litter?
Many dog owners believe that when their female dog goes into heat for the first time, it's a sign she's ready for breeding and carrying the litter. 
However, that is completely wrong!
Most French bulldogs will go into heat when they're still very young. Their bodies have likely not been developed enough to carry to term – which could endanger their lives.
French bulldogs are ready for breeding when their heat patterns become regular, usually at about two years of age. 
They'll go into heat about twice a year, and a healthy French bulldog can be bred every time – but dog owners are advised against it due to the potential health complications it can cause.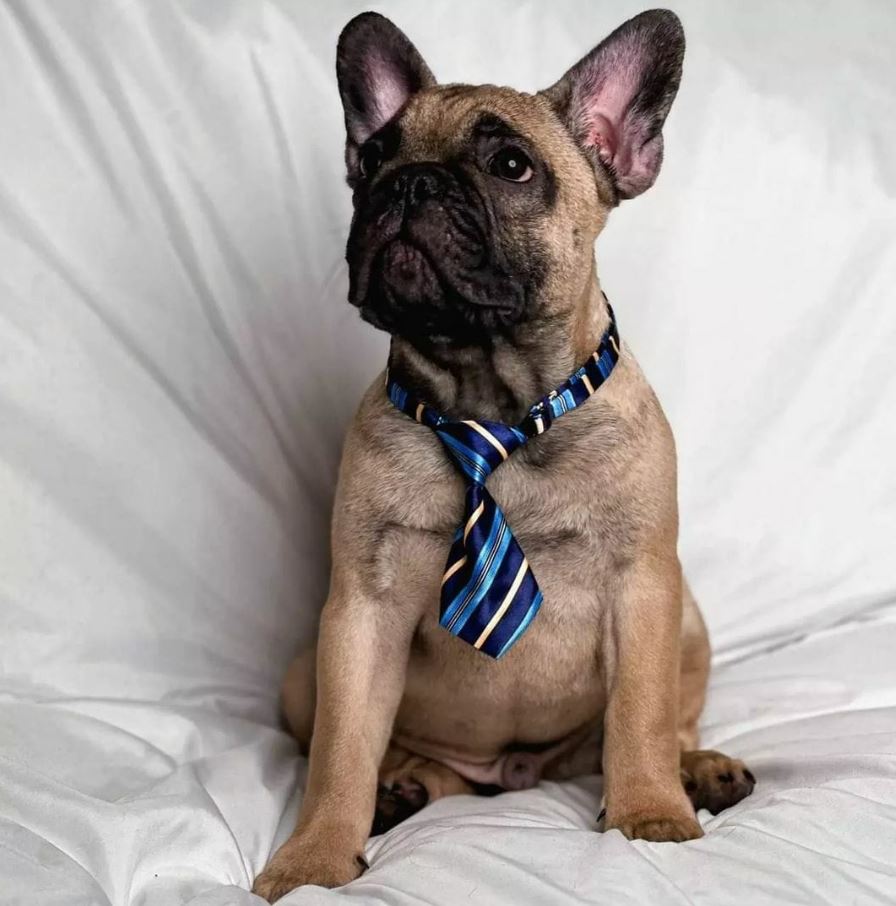 Dangers Of Breeding French Bulldogs Too Much
Breeding French bulldogs is accompanied by a few dangers, one of them being too many births. 
As we've mentioned already, Frenchies almost exclusively have to be delivered via a C-section – meaning your poor pooch could experience far too many major surgeries in her lifetime. 
Having a C-section will put your Frenchie through significant amounts of stress, which can affect how she feels for the remainder of her life. Even more so, the actual surgery could be accompanied by complications such as infections or hemorrhaging.
The point is, having puppies way too often can put your Frenchie in danger. 
Your female French bulldog needs enough time – meaning at least 18 months – to recover from giving birth and having surgery. Giving birth is extremely stressful for Frenchies – which is why it should be taken seriously. 
Here's another thing worth noting: 
The Kennel Club and other global pedigree associations don't recognize puppies from litters that are too close to each other. If the French bulldog had her next litter 12 months after the last one, the puppies would not be recognized. 
Bottom Line: How Many Litters Can A French Bulldog Have?
French bulldogs have become extremely popular in the past few years. Along with that, many irresponsible breeders showed up, producing litters at the stake of the mother. 
We advise you to do a check-up on every breeder you find before you pick your French bulldog. Pups have to come first, not profit – and you want to ensure that you are getting a healthy pooch from a breeder that takes good care of the dogs!
About

Johnny

Johnny, a Frenchie owner and enthusiast, shares his wealth of knowledge on training and caring for French Bulldogs. When not writing, he enjoys hiking and time in nature with his pets.