Last Update:

June 27, 2023
Hey there, fellow Frenchie lovers! Johnny here, your go-to guide for all things French Bulldog. Today, we're diving into a topic that's sparked quite a bit of curiosity among our community – the French Bulldog tail.
You've probably noticed that some Frenchies have tails that are a bit longer than others. Is that normal? Does it affect their health? And why are their tails short in the first place?
Well, you're in luck because we're about to unravel this tail-tale mystery. From the historical reasons behind their unique tail shape to the potential health implications of different tail lengths, we've got you covered.
So, if you've ever found yourself wondering about your Frenchie's tail, stick around as we delve into the fascinating world of French Bulldog tails. Let's get started!
The Unique Tale of the French Bulldog Tail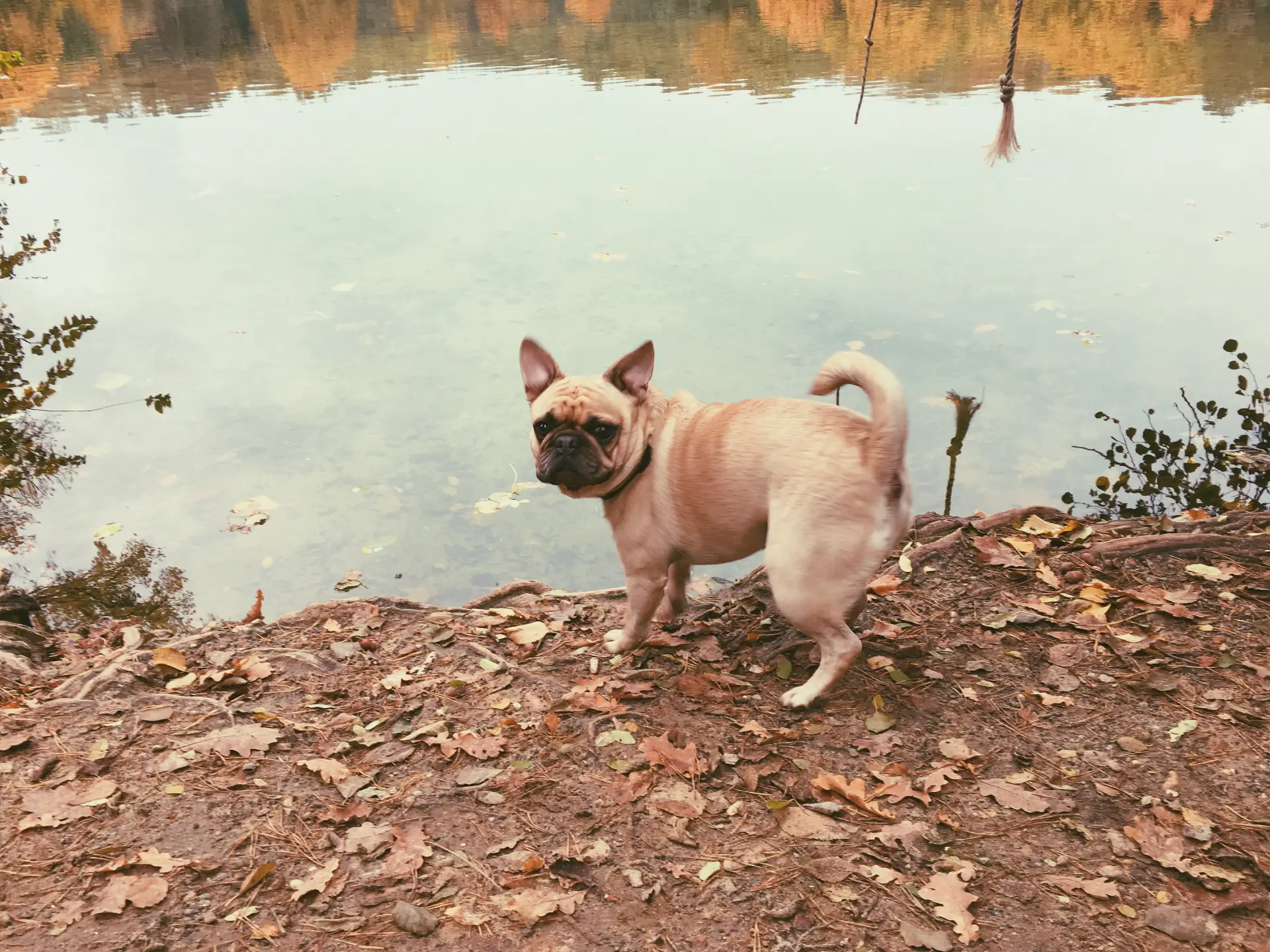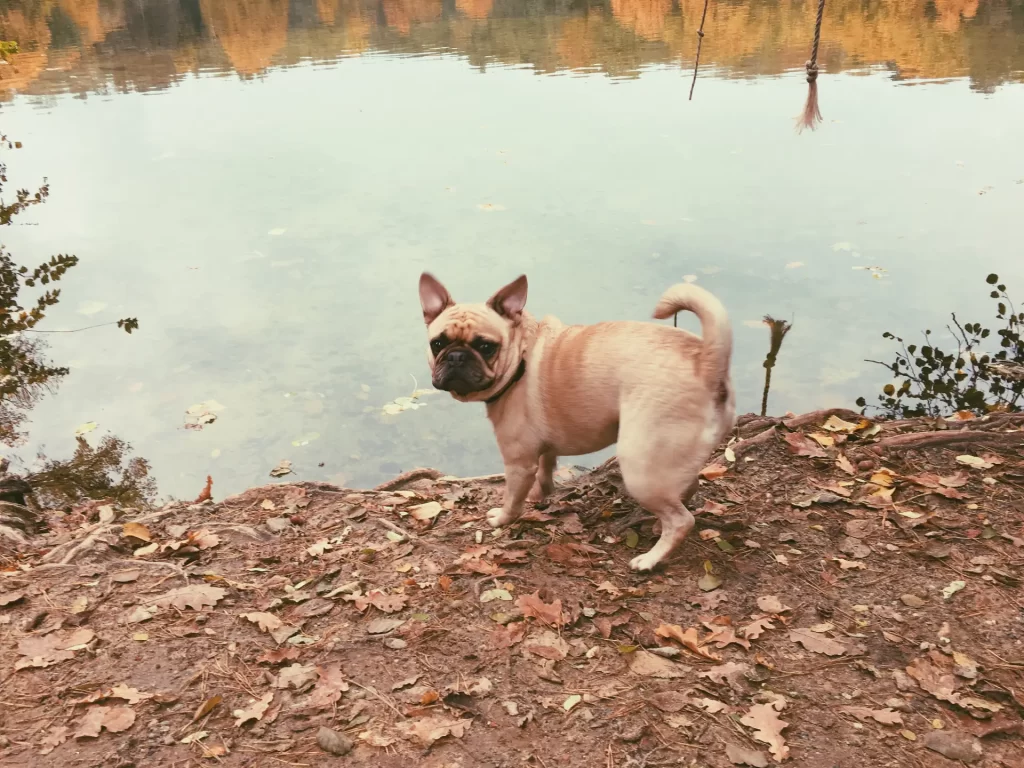 When you think of a French Bulldog, what's the first thing that comes to mind? Is it their adorable squished-up face, their big, puppy-dog eyes, or their playful snorts and snuffles? Well, there's another feature that's just as unique and important to this breed – their tail.
The tail of a French Bulldog is a fascinating topic, filled with historical significance, genetic variations, and even some health considerations. It's not just a cute little appendage, but a part of their identity that deserves our attention.
Historically, French Bulldogs had longer tails than they do now. Over time, through selective breeding, their tails have become shorter and more distinct. Today, you'll find French Bulldogs with a variety of tail types, including stumpy, screw-shaped, or straight tails.
Despite their short length, French Bulldogs express their emotions just as effectively as any other breed. They may not wag their tails like other dogs, but they have a unique way of showing their happiness – by wiggling their entire rear end!
Now, let's dive deeper into the world of French Bulldog tails and explore their characteristics, health implications, and care tips.
Understanding the French Bulldog Tail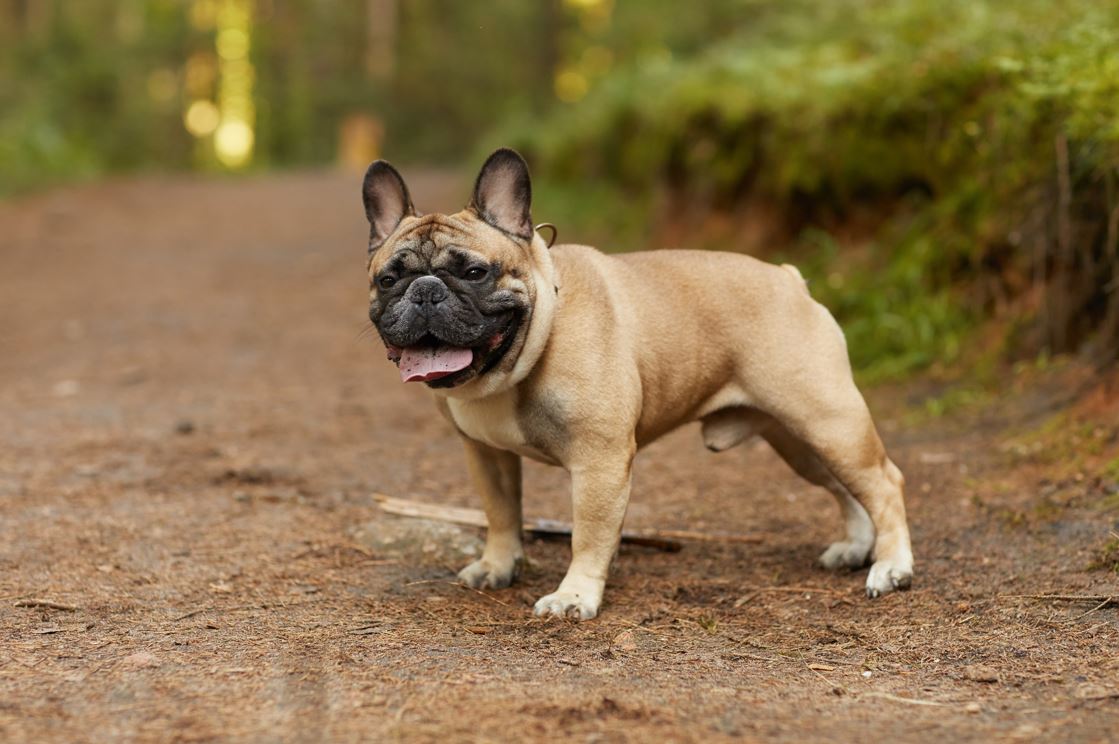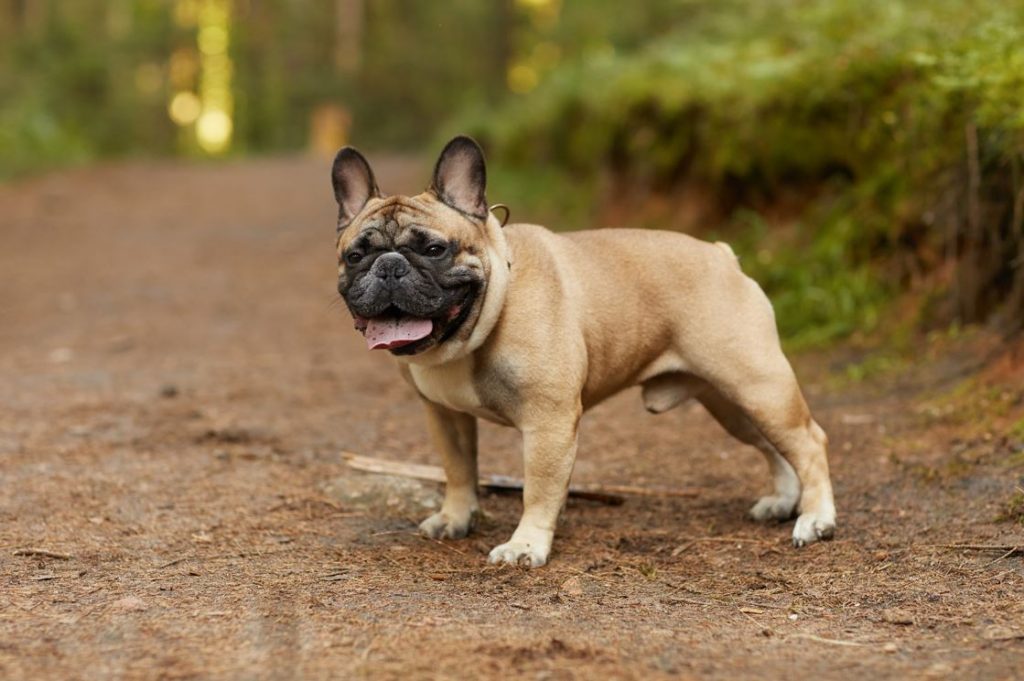 Bulldogs do not have the same long tails as Labrador or Golden Retrievers, for example. 
However, some French bulldogs have straight tails, which appear longer when compared to a tail with a sequence of tight twists. 
The frequency of the two varieties of French bulldog tails varies depending on where you live. 
Both forms are legal in the United States, and there's no official minimum length restriction for a straight tail. Screw tails – or super short straight tails – are attractive breeding lines because they are deemed "cute."
Despite their short tails, French Bulldogs are quite expressive. They may not wag their tails like other dogs, but they have a unique way of showing their happiness – by wiggling their entire rear end!
Our Store's Star Performers: A Peek into the Top 2 Favourites
What Types Of Tails Do French Bulldogs Have?
Alright, let's dive deeper into the different types of French Bulldog tails and what they mean for your Frenchie's health.
Common Misconception
One of the most common misconceptions about French Bulldogs is that their tails are docked or cut off for cosmetic reasons. This couldn't be further from the truth. French Bulldogs are born with their unique, short, and stumpy tails. This is a result of selective breeding over the years, not a cruel cosmetic procedure.
There are generally three types of French Bulldog tails:
Straight down and stumpy
Screwed and stumpy (never curly though)
Thick root with a very fine tip
These tail types are all natural and part of what makes French Bulldogs so distinctive. However, it's important to note that the short tail can sometimes lead to health issues. Misalignment in the spinal column can occur due to the breed's tail development, potentially leading to spinal and nerve damage.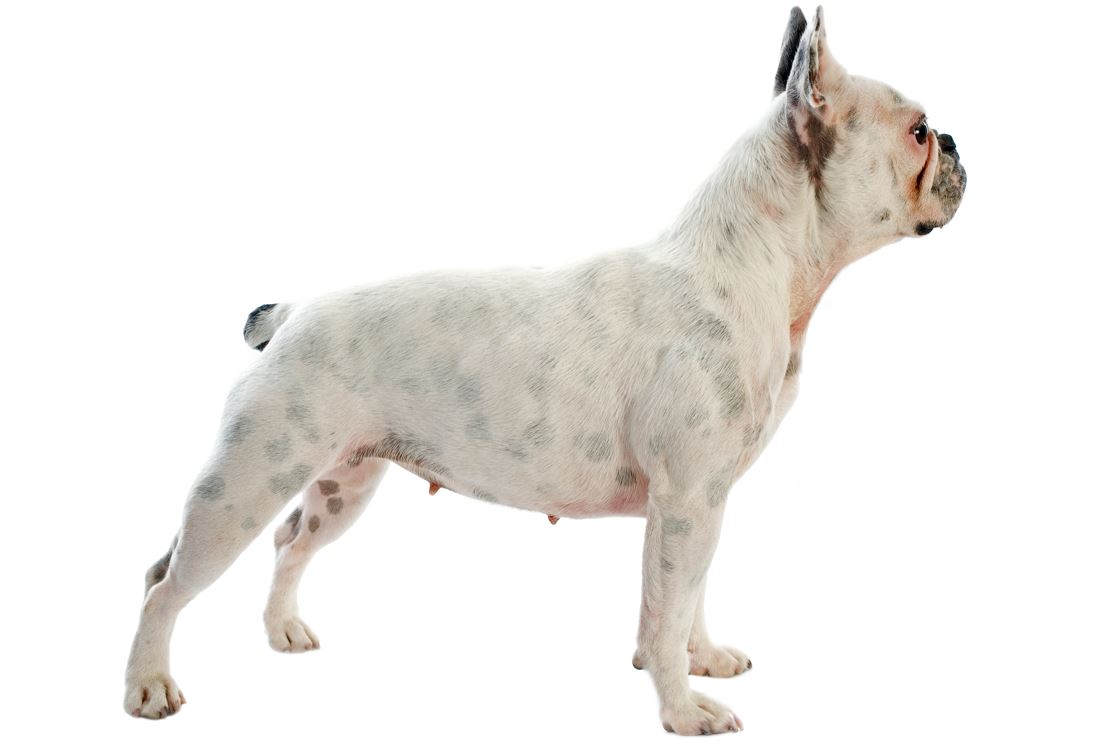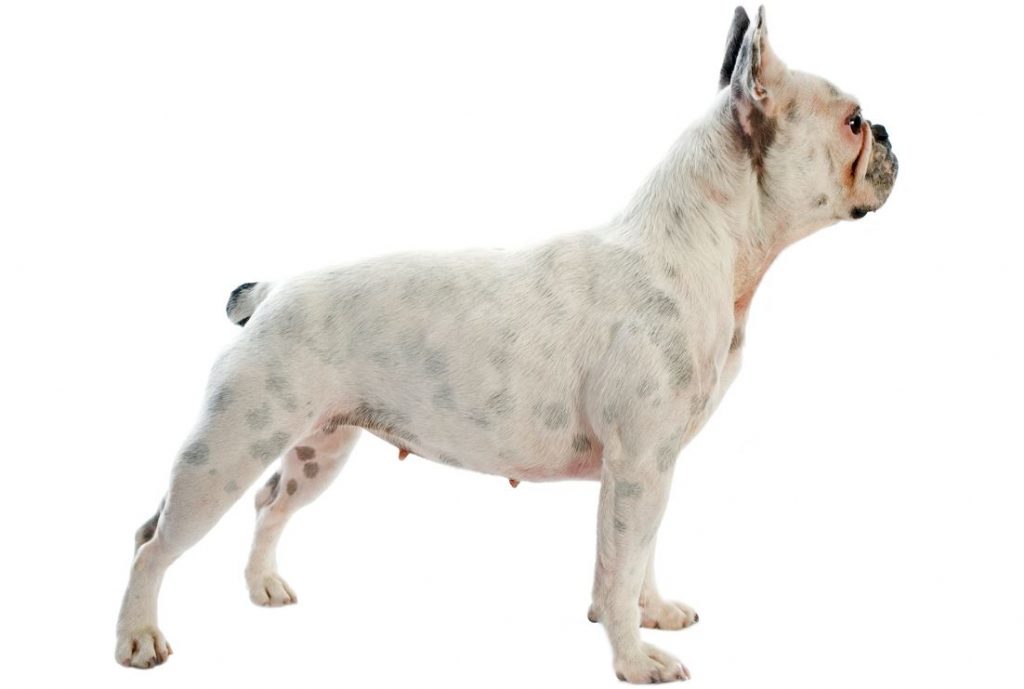 In recent years, there has been an initiative in the UK and other European countries to move away from the screw or tight tail to a straighter tail. This is because the screw tail is actually a result of an in-bred spinal defect. Tails are designed to stabilize the vertebrae and support a dog's rear muscle groups. Without them, dogs can suffer from ailments such as dilation of the rectum, incontinence, and hernias.
The goal of this initiative is to return the breed to having the short-drop tail it originally had, as seen in historical images of French Bulldogs from the 1890s. This would lead to health improvements in the breed, though it will take time to fully implement.
In the US, the movement towards straighter tails is still in its early stages, but it's hoped that it will catch up soon. The new UK breed standard for Frenchies now reads: "Tail Undocked, [delete 'very'] short, set low, thick at root, tapering quickly towards tip, preferably [delete 'either'] straight, [delete 'or kinked'] and long enough to cover anus. Never curling over back nor carried gaily."
Understanding French Bulldog Tail Problems
The tail of a French Bulldog is more than just a cute appendage. It's a unique feature that can have significant implications for your Frenchie's health. While some tails are straight and low, others might be twisted or have a thick root with a slimmer end. Each type of tail has its own set of potential health issues, and as a responsible Frenchie owner, it's crucial to understand these risks.
These are the most common problems that impact Frenchies' tails:
Tail infections, commonly known as tail pocket infections, are more common in French bulldogs with screw tails.
Dirt and other contaminants collect in the skin folds or a pocket near the base of the tail, causing irritation over time. It's tough to keep a tail pocket clean since it has hidden skin in the form of a wrinkle. As a result, it's prone to infection.
The following are the most common signs of a tail infection:
Itching and redness are present in the affected area
An unpleasant odor (due to the pus and dead skin)
Assess the severity of the issue and, if in doubt, consult your vet. You can also help your French bulldog by cleaning the area:
To eliminate any filth, first, wash the region with warm water and antibacterial soap.
After that, you can apply antiseptic wipes or spray.
Dry the region with clean gauze.
To aid in the healing process and decrease skin irritation, apply a soothing lotion or coconut oil.
Note: If you think the infection is growing worse, contact your veterinarian right away!
It's vital to keep your French bulldog's tail clean to minimize irritation and infections. That means you have to regularly trim the hair surrounding the tail. Using dog grooming wipes, clean the tail creases and pockets as we explained above. And to avoid skin irritation, itching, or dryness, use coconut oil; it has soothing and moisturizing properties.
Tail Deformities: Hemivertebrae
The vertebrae in a French bulldog's tail are formed like wedges – or butterflies. These strangely formed bones in the spine are known as hemivertebrae. Their tail is frequently misaligned as a result of this issue.
French bulldogs with screw tails are more likely to develop spinal abnormalities, often known as hemivertebrae.
If you're worried about this, an X-ray and physical examination can help detect hemivertebrae in French bulldogs.
The signs and symptoms are:
The sting in the tail
Weakness in the rear legs (or a complete lack of function)
Loss of control of their bladder and intestines (in extreme circumstances)
Some Frenchies, on the other hand, show no symptoms – and are able to live a long and happy life despite their strangely curved tail. And in less severe cases, treatment will mainly consist of anti-inflammatory meds.
Tail Deformities: Hemivertebrae
Lastly, French Bulldog tails are prone to sunburn due to their lack of fur. Sunburn can be extremely uncomfortable and harmful, and in severe cases, can even lead to skin cancer4. To prevent sunburn, it's important to limit your Frenchie's exposure to intense midday sun, use safe sun-screen options recommended by your vet, and provide plenty of shade during outdoor activities.
Grooming and Care for Different Types of French Bulldog Tails
As a Frenchie parent, you might be wondering how to best care for your pup's unique tail. Well, you're in luck! Whether your Frenchie has a straight, screw, or thick tail, here are some grooming and care tips to keep in mind:
Regular Cleaning: French Bulldogs are prone to developing infections in the tail pocket, which is the small indentation located beneath the tail. Regular cleaning of this area is essential to prevent the buildup of bacteria and yeast. Use a gentle, hypoallergenic wipe to clean the tail pocket and make sure to dry it thoroughly to prevent moisture-related issues.
Monitor for Signs of Infection: Keep an eye out for symptoms of tail pocket infection, such as redness, swelling, a foul smell, or your Frenchie excessively licking or scratching the area. If you notice any of these signs, it's best to consult with your vet immediately.
Tail Health Check-ups: Regular check-ups with your vet can help detect any potential tail-related health issues early. This is especially important for Frenchies with screw tails, as they are more prone to spinal disorders and other health problems.
Balanced Diet: A balanced diet can contribute to overall tail health. Certain nutrients, such as omega-3 fatty acids, can help maintain skin and coat health, which is beneficial for tail care.
Gentle Handling: When grooming or handling your Frenchie's tail, always be gentle to avoid causing any discomfort or injury. Remember, their tails are quite sensitive!
For more interesting facts about French Bulldogs, check out our facts category page.
More Of Your Frequent Questions Answered
Hey there, Frenchie parents – I know you've got a ton of questions about our little pals and their unique tails. So, let's dive right in and answer more frequent questions about French Bulldog tails. Ready? Let's go!
Why do they cut French bulldogs tails?
French Bulldogs' tails aren't typically cut; most are born with short tails due to their genetic heritage.
Are French bulldogs supposed to have tails?
Yes, all French Bulldogs are supposed to have tails, although they are naturally short and can vary in shape.
What should a French bulldog tail look like?
A French Bulldog's tail should be short, either straight or screwed, and should not extend beyond the hindquarters.
Do French bulldogs have crooked tails?
A French Bulldog's tail should be short, either straight or screwed, and should not extend beyond the hindquarters.
Why do people cut dogs tails?
Historically, people cut dogs' tails, a practice known as docking, for reasons ranging from injury prevention in working dogs to breed standards.
Do French bulldogs have corkscrew tails?
Historically, people cut dogs' tails, a practice known as docking, for reasons ranging from injury prevention in working dogs to breed standards.
Why doesn't my Frenchie have a tail?
If your Frenchie doesn't seem to have a tail, it's likely because it's very short or tightly curled, not because it's missing.
Is it cruel to cut a dog's tail?
Yes, it is generally considered cruel to cut a dog's tail as it can cause pain and long-term health issues.
Do all Frenchies have a tail pocket?
Yes, it is generally considered cruel to cut a dog's tail as it can cause pain and long-term health issues.
Conclusion: Why Do Some French Bulldogs Have Tails?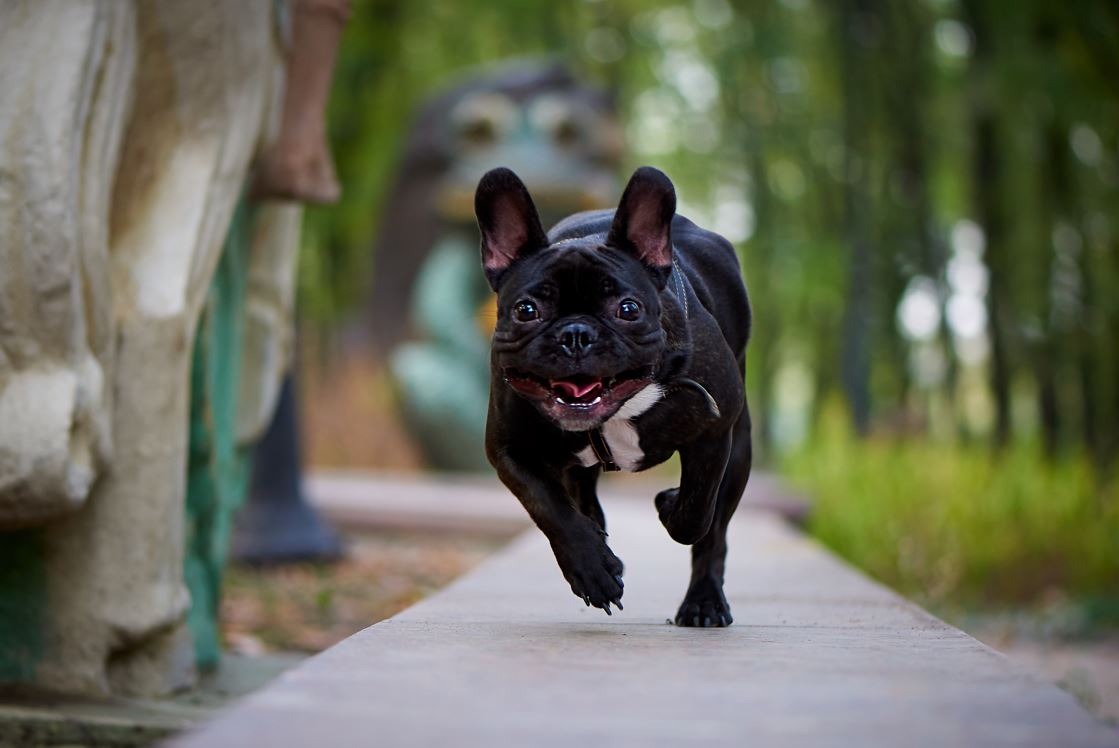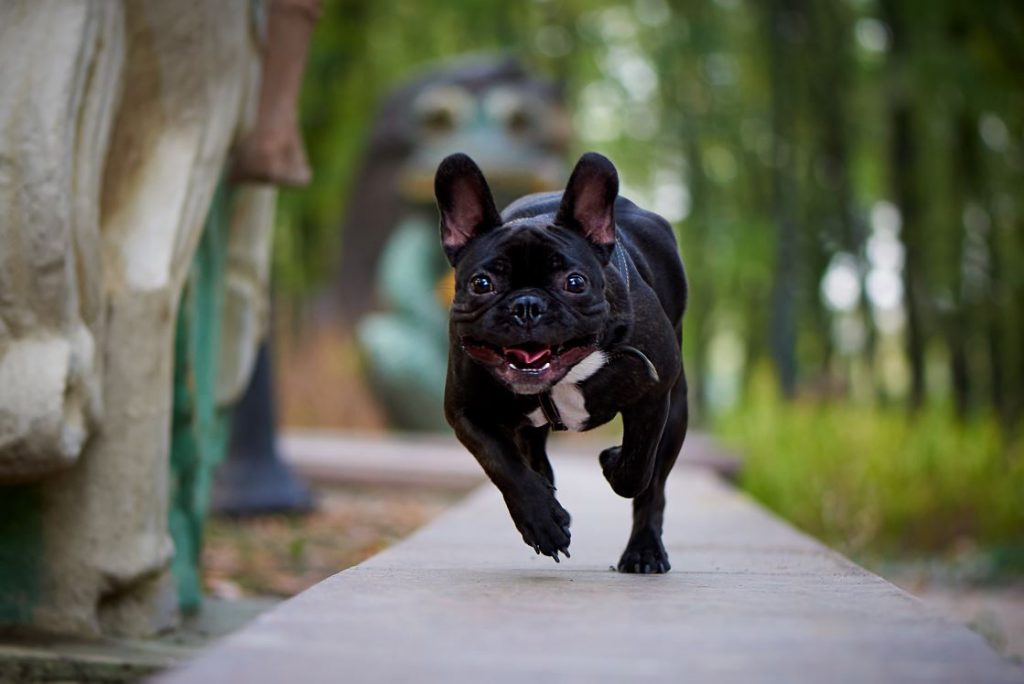 There you have it – now you know why some Frenchies have longer tails than others.
Naturally, it's normal to have some concerns about your dog's health, particularly if they appear to look different than most others of the same breed.
However, as long as their tails are perfectly healthy and cute as heck, you haven't got a thing to worry about here!
Have something to add that I didn't cover? 
Please don't hesitate to do so – either in the comments section below or by directly contacting. Stay pawsome! 
About

Johnny

Johnny, a Frenchie owner and enthusiast, shares his wealth of knowledge on training and caring for French Bulldogs. When not writing, he enjoys hiking and time in nature with his pets.