French Bulldogs are the definition of smallish but powerful furry buddies. They may bark at the mail carrier but don't expect them to deter a house burglary.
Frenchies come in various hues, but Blue and Lilac Frenchies are the canine supermodels. They're so lovely that they'd make even the most stoic person swoon. 
With this article, we did our best to answer the question Blue or Lilac French Bulldog – Which one is better?
As there is no precise answer, we will have to settle for the following: While they appear to be highly similar at first look, the main difference between Lilac and Blue Frenchies is that the brown gene is missing in Lilac puppies, giving them a more purple tint.
If you are interested in all other differences between Blue and Lilac French buddies, this article is the right place for you!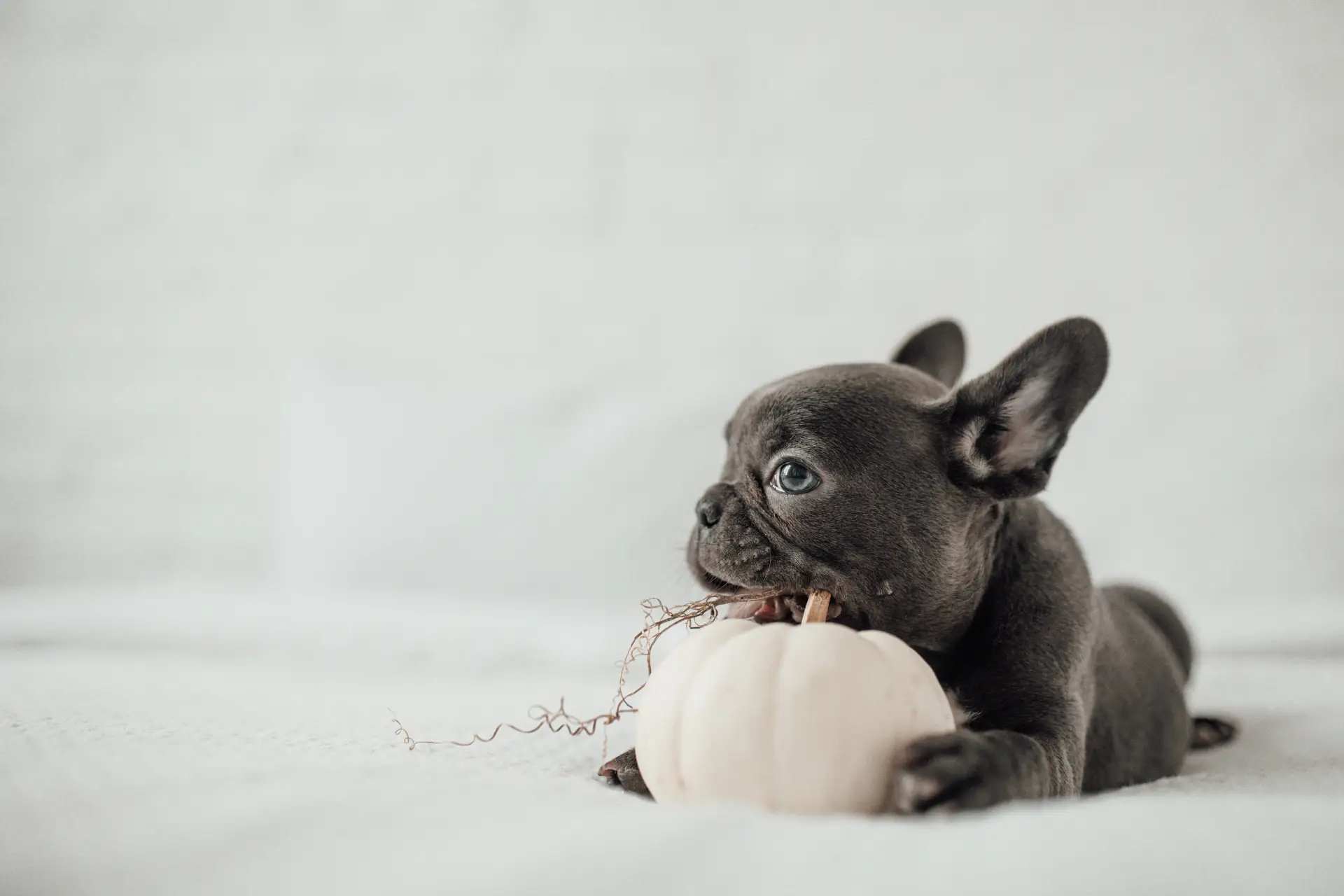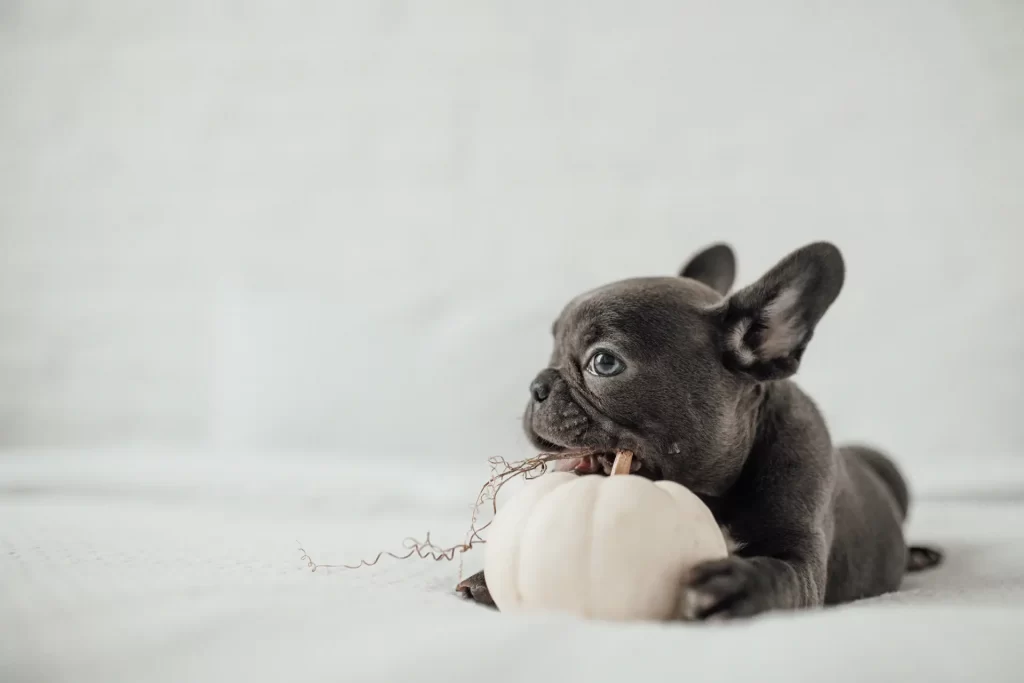 Blue Frenchies – the ultimate blue-dutiful companions. These gorgeous pups are like the cool kids of the dog world. Their sleek, blue coat is so shiny you could use it as a mirror. 
Plus, they've got the attitude to match. You'll never catch a Blue Frenchie begging for attention – they know they're hot stuff.
But don't let their great exterior fool you. Blue Frenchies are notorious for being total goofballs. 
They love to play, make their owners laugh, and do anything for a treat. Plus, they're loyal as heck. They'll stick by your side through thick and thin, no matter what.
Only their genes can account for the beautiful fur color of French Bulldogs. Many people believe that blue-colored Frenchies will develop many health difficulties.
If a dog was correctly bred and its parents were fully healthy, it would not exhibit any health difficulties.
The cause for the gray-blue coat is due to the presence of a dilute gene.
It is frequently asserted that dilute canines are less healthier than those with normal pigmentation.
This misperception is most likely due to the occurrence of a disorder known as Color Dilution Alopecia in specific breeds (CDA).
This ailment is caused by a defective variant of the d allele known as dl. As a result, it is critical to select only perfectly healthy Frenchies for breeding.
It's worth noting that not all breeds have this defective gene. If correctly bred, most blue Frenchies and Isabella French bulldogs are entirely healthy.
Blue dogs' coat colors range from practically black to dark gray, light gray, and blue.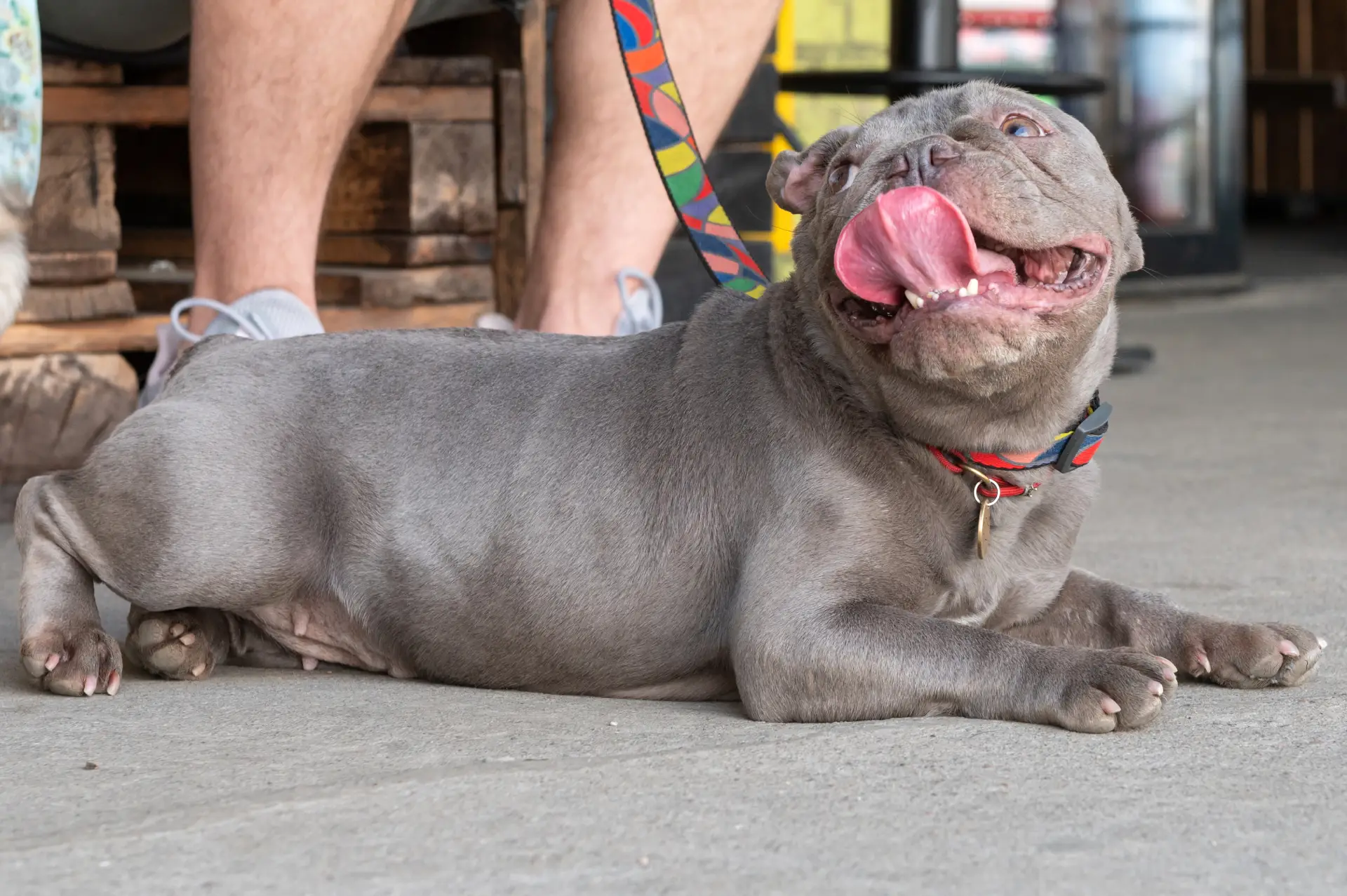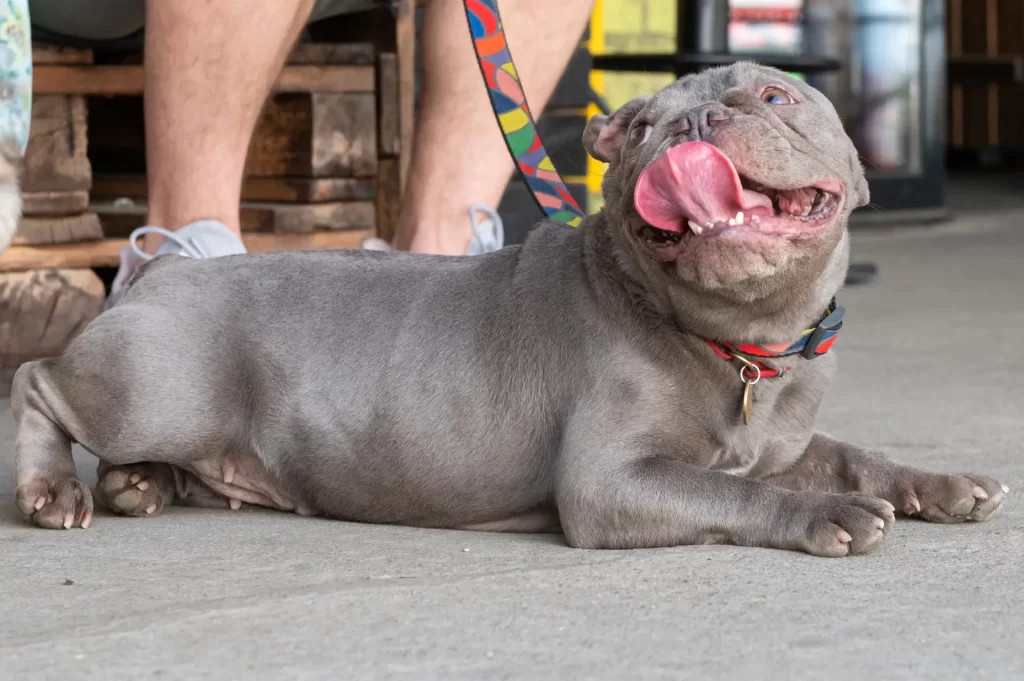 Lilac French Bulldogs or, as we like to say, the unicorns of the dog world. These rare and enchanting pups are like no other. 
Their unique coat color is a soft, muted shade of lavender that makes them stand out in a sea of beige and black dogs. It's like having a real-life stuffed animal.
So, yes, the coat of the Lilac French bulldog is noticeably lilac. It is caused by the same dilution gene that creates blue hair.
If you ask us to describe the color of this coat, it is a pale grayish-brown coat. This hue appears spontaneously in dogs who carry a recessive gene.
The genotype body will be found in an Isabella or a Lilac French bulldog (homozygous for liver, homozygous for dilution).
A Lilac French bulldog's coat may resemble that of a blue French bulldog when it is born. Its coat lightens and develops a noticeable Lilac color as it matures.
A Lilac French bulldog's eyes are generally blue, light gray, or amber. Their noses are often light pink or grayish-brown, with noticeable pale pink marks around the eyes and mouth.
That is why rare-colored Frenchies range from $5,000 to $15,000.
Did you know Lilac Frenchies are known for their goofy and playful personalities? They love to clown around and make their owners laugh. Plus, they're cuddly as heck. 
But that's not all that makes them unique. You'll never want to let go of your little Lilac snuggle bug.
Also, Lilac Frenchies are notorious for being stubborn, which adds to their charm. They know what they want and will only stop once they get it.
In conclusion, if you're looking for a unique and delightful addition to your family, a Lilac French Bulldog might be the perfect pup. Just be prepared for endless snuggles and goofy antics.
Blue or Lilac French Bulldog- Which one is better?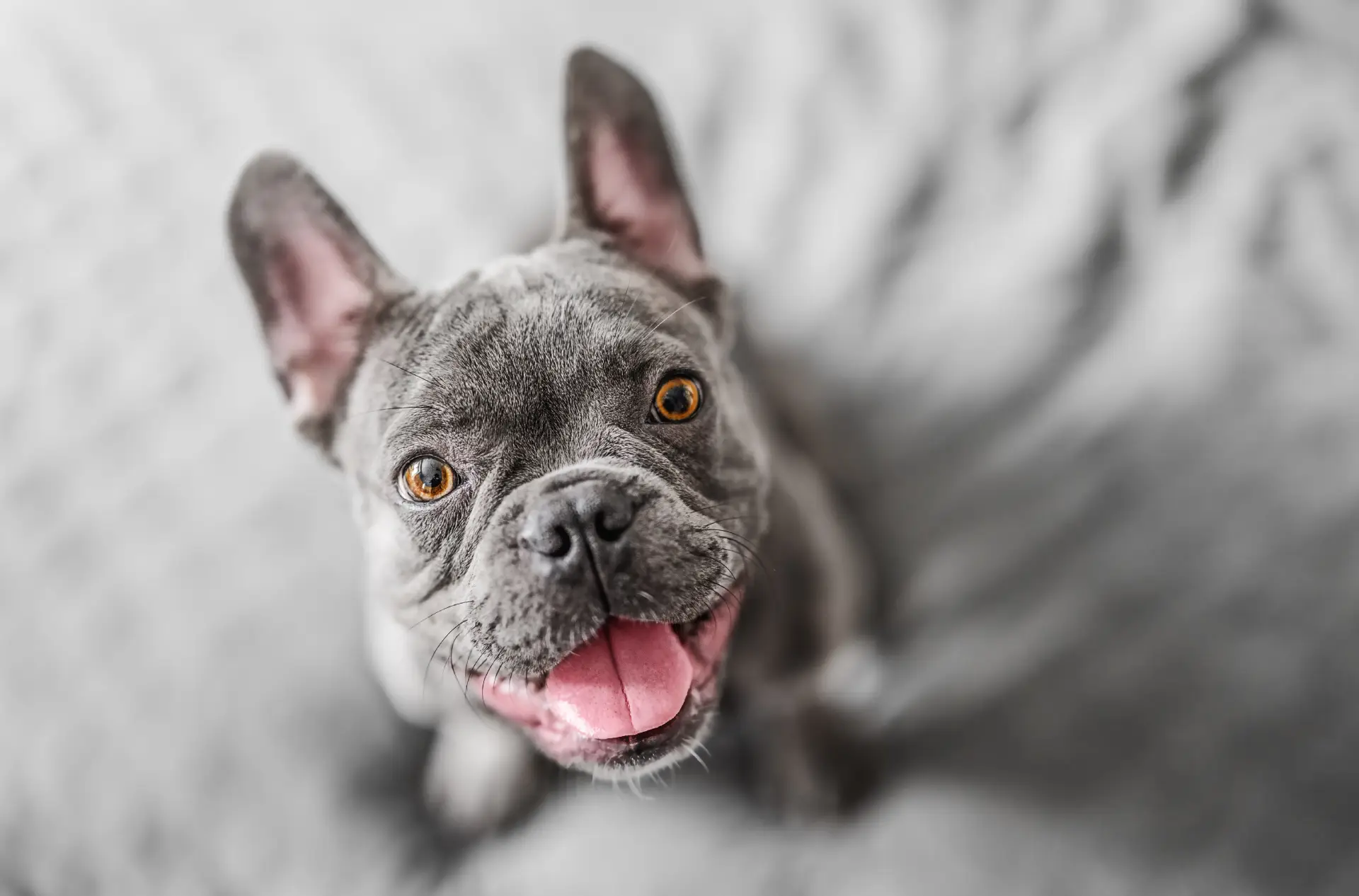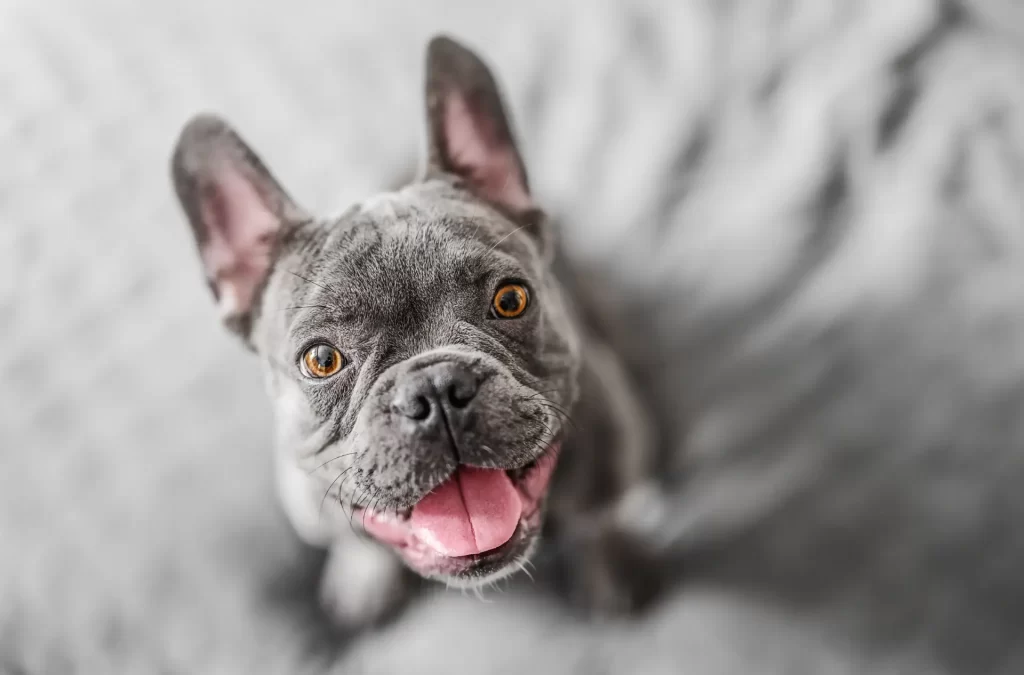 French Bulldogs are like a box of chocolates – you never know what color you'll get. From fawn to brindle to pied, these pups come in various hues. 
But did you know that some of these colors are not accepted by Kennel groups? It's like being rejected from the fantastic kids club just because you're wearing the wrong color shirt.
But who needs those stuffy authorities anyway? Some of the most popular Frenchies are the rebels with non-traditional colors. Blue and lilac Frenchies, for example, are taking the world by storm with their unique and enchanting hues. It's like having a unicorn for a pet.
Fun fact time! Despite not being recognized by kennel groups, blue and lilac Frenchies are still purebred French Bulldogs. 
It's like saying you're not a human because you have blue eyes. Did you know Frenchies can also come in chocolate, black, and tan? It's like a whole new world of Frenchie colors to explore.
For example, the American Kennel Club accepts these animals if they are brindle, cream, fawn, white, or any combination of the first four colors blended with white.
Blue and Lilac aren't regarded as traditional colors by anybody. Therefore interested parties shouldn't anticipate Frenchies in either of those hues to receive the same attention. 
In any event, the blue-colored Frenchie is connected to the black-colored French buddy.
However, it has two copies of a gene that causes its color to become diluted, giving it its odd appearance.
These animals have a wide range of characteristics. On the lighter side, a blue-colored Frenchie might appear gray; On the darker side, a blue-colored French furry friend can appear near-black.
Some may claim that one of the advantages of any Lilac Frenchie is that it is an excellent companion dog due to its tiny size and ease of care.
These Nice Harnesses Will Suit Your Blue or Lilac Frenchie Great!
Blue French Bulldogs may grow up to 13 inches tall, whereas the Lilac seldom surpasses 12 inches.
This should be considered when developing a food and exercise plan for your French buddy since it considerably influences the dog's weight.
A Lilac French Bulldog is about the same height and weight as a standard French Bulldog, measuring about a foot tall at the shoulder and weighing around 20 pounds.
A Blue French Bulldog can grow to be as large as 28 pounds. 
There are now lilac Frenchies due to careful breeding among dogs with a distinctive purple or blue gloss to their coat.
When this dog is born, its coat may resemble that of a Blue French Bulldog.
Nevertheless, its coat lightens as it ages and takes on a distinctive lilac tint. Lilac French Bulldogs have less thick skin than the regular type.
The Blue Frenchie is a tiny, amiable dog with a laid-back personality. The Lilac French Bulldog's attitude is similar to that of other Frenchies; They adore being touched and played with!
It will approach humans with the expectation of being petted. Lilac dogs are often laid-back and disinterested in strenuous exercise.
While French Bulldogs are intelligent dogs, teaching them is usually simple. The trick is to make it light and enjoyable.
Also, due to their tiny stature, Lilac French buddies should avoid engaging in high-intensity training or agility courses.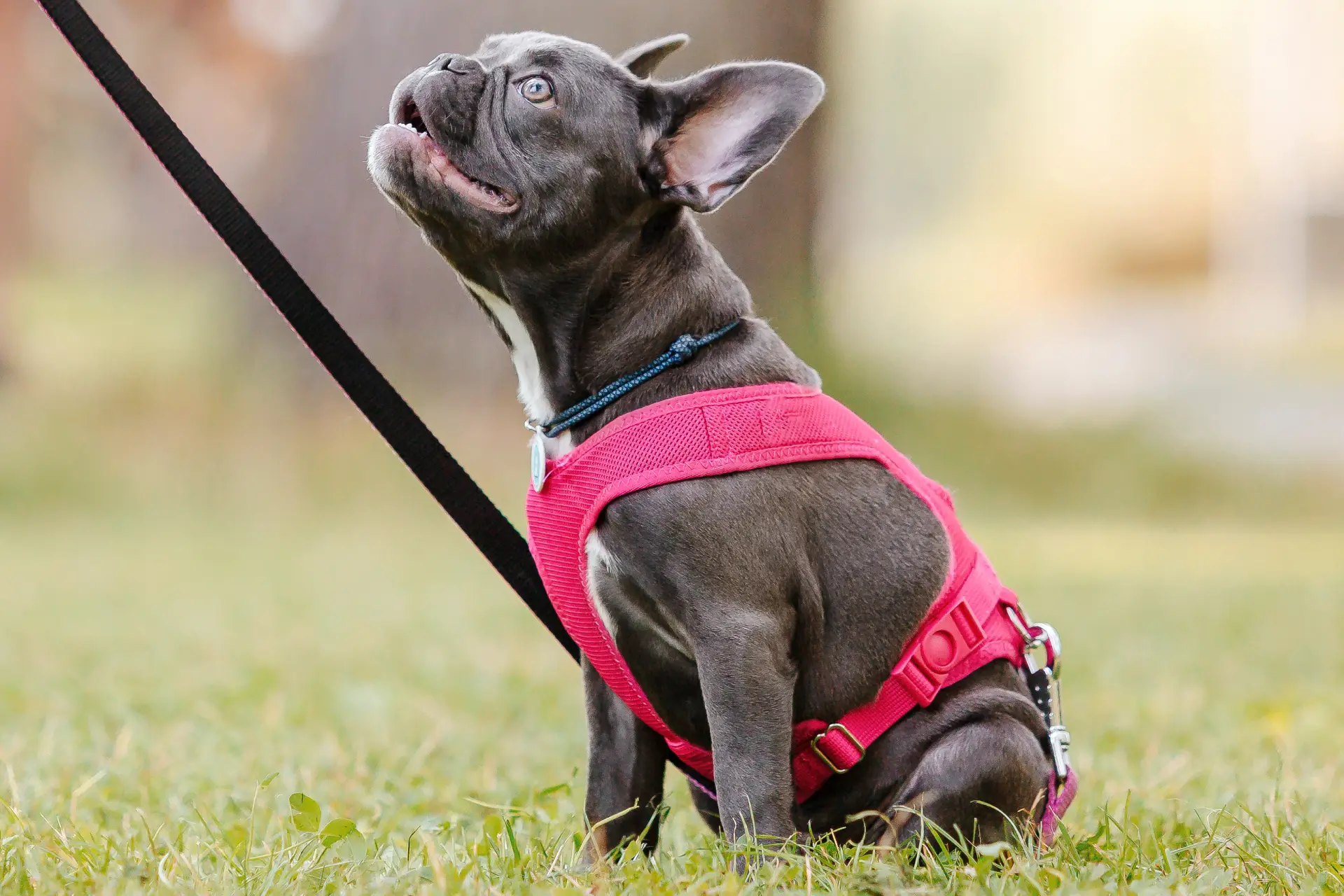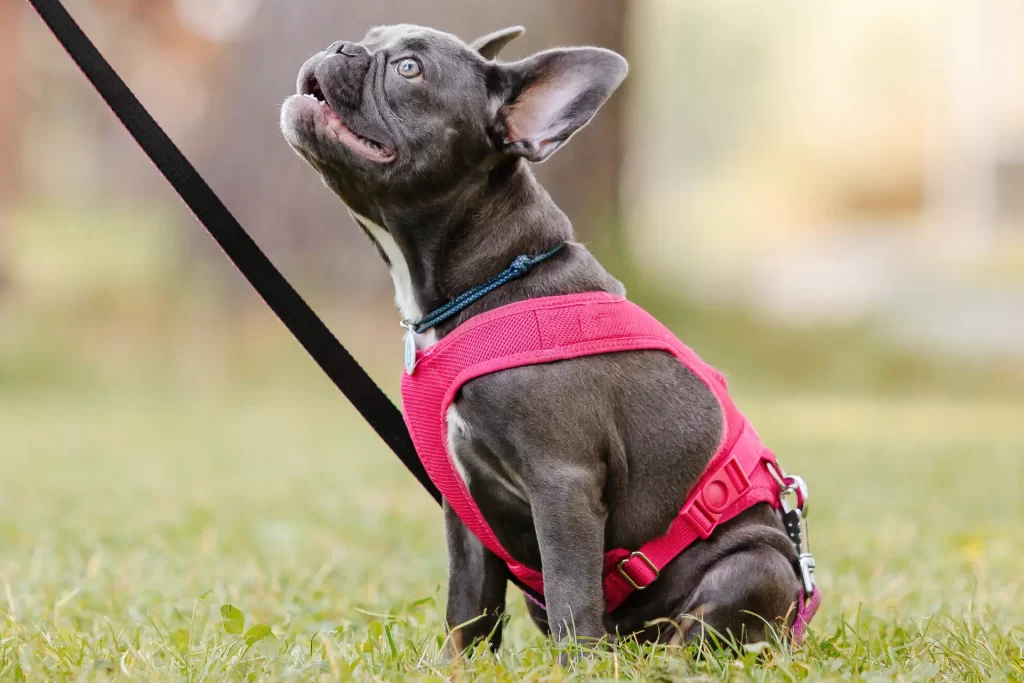 Let's face it: there's no apparent winner in Blue vs. Lilac French Bulldogs. It's like trying to decide between pizza and tacos; each is fantastic in its own right.
Blue Frenchies are the cool kids at school; They're sleek, sparkly, and constantly in style. But don't be fooled by their sophisticated façade; They're absolute goofballs.
On the other hand, Lilac Frenchies are like your lovely and sassy best friend: Charming, lively, and always up for a good time. Additionally, having a pet with a one-of-a-kind color is like owning a unique piece of art.
Whether you buy a Blue or Lilac Frenchie, you get a fantastic friend who will unconditionally adore you.
It's like having a best friend who never passes judgment on you (even if you eat pizza and tacos for every meal).
So go ahead and pick the one that speaks to your heart – you can't go wrong!
About

Johnny

Johnny, a Frenchie owner and enthusiast, shares his wealth of knowledge on training and caring for French Bulldogs. When not writing, he enjoys hiking and time in nature with his pets.