We've all seen bigger and smaller French bulldogs around, but what's the difference between them?
It seems like more and more of you are taking an interest in the so-called teacup Frenchies, so we've decided to answer the question, what is the mini French bulldog?
The simple answer would be that mini Frenchies are just regular French bulldogs bred down to a smaller size. But that's the oversimplified version. 
A lot is going on here, from planning to genetics, so the answer isn't as simple as it seems.
You don't have to worry, though! We did the research – and we're ready to walk you through it.
So, without further ado, let's jump straight in and see what's the deal with miniature Frenchies!
How Did Mini Frenchies Come About?
Well, this is an interesting question. The thing is, we can't tell for sure where this tiny variation of French bulldogs originated. 
What we can tell you, though, is that, much like other miniature dogs, teacup Frenchies are the result of specific breeding processes: 
Crossbreeding French bulldogs with a smaller dog breed, such as the Yorkshire Terrier or miniature poodles 

Introducing the genetic mutation that causes canine dwarfism

Breeding the smallest dogs in the litter with the idea of passing their smaller size onto the next generation 
There's one more thing you should know: 
Mini Frenchies – miniature or teacup Frenchies, as they're also called – aren't recognized by the American Kennel Club as a genuine breed.
That shouldn't come as a shock, though. The AKC generally doesn't acknowledge "teacup" as a distinct trait of any breed – not just French bulldogs. 
Why? 
Well, technically speaking, these are just French bulldogs that are smaller in size – and not an entirely different breed. 
Teacup French Bulldogs are just that – French bulldogs, only more miniature. 
What Are Teacup Frenchies?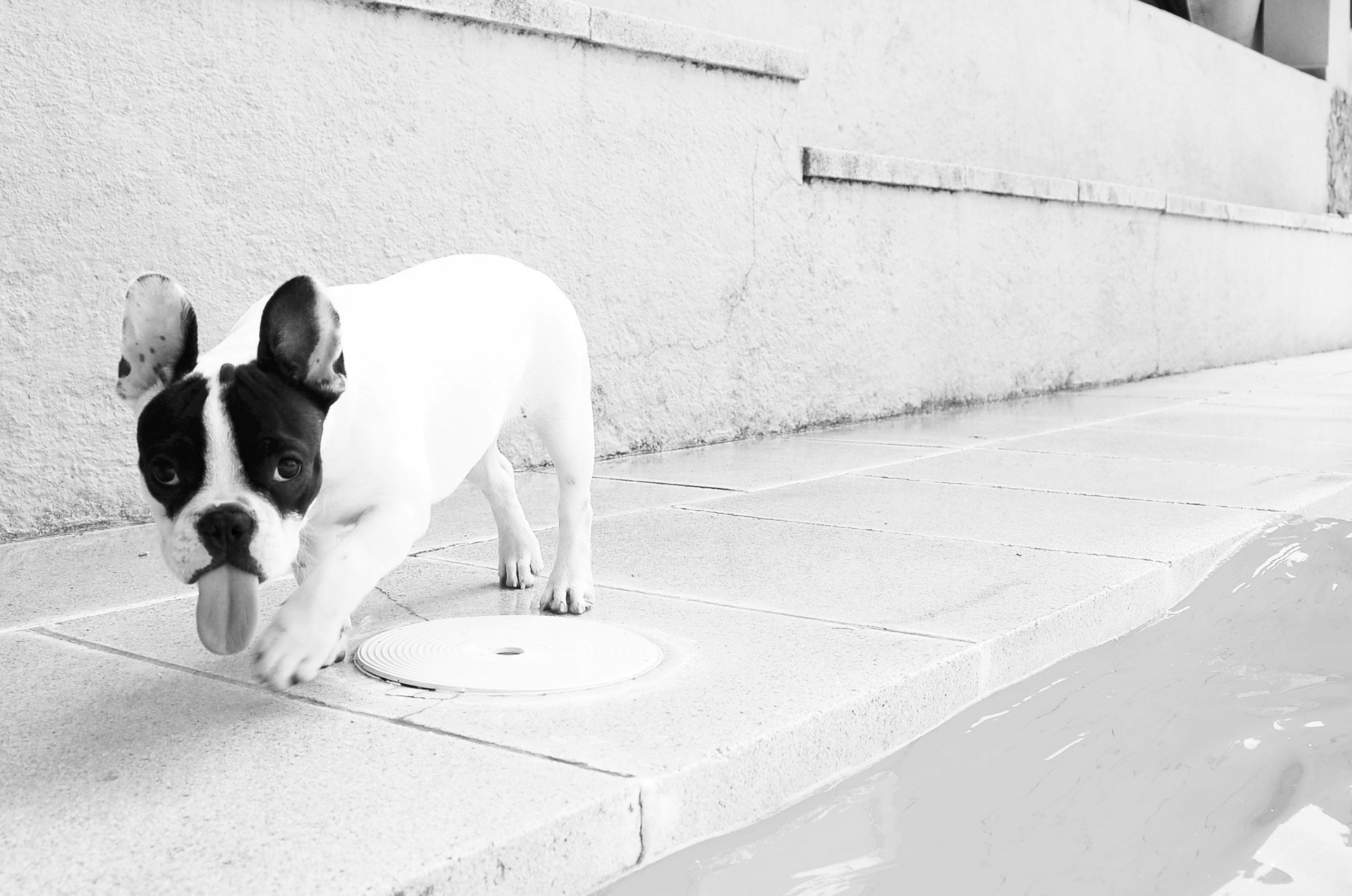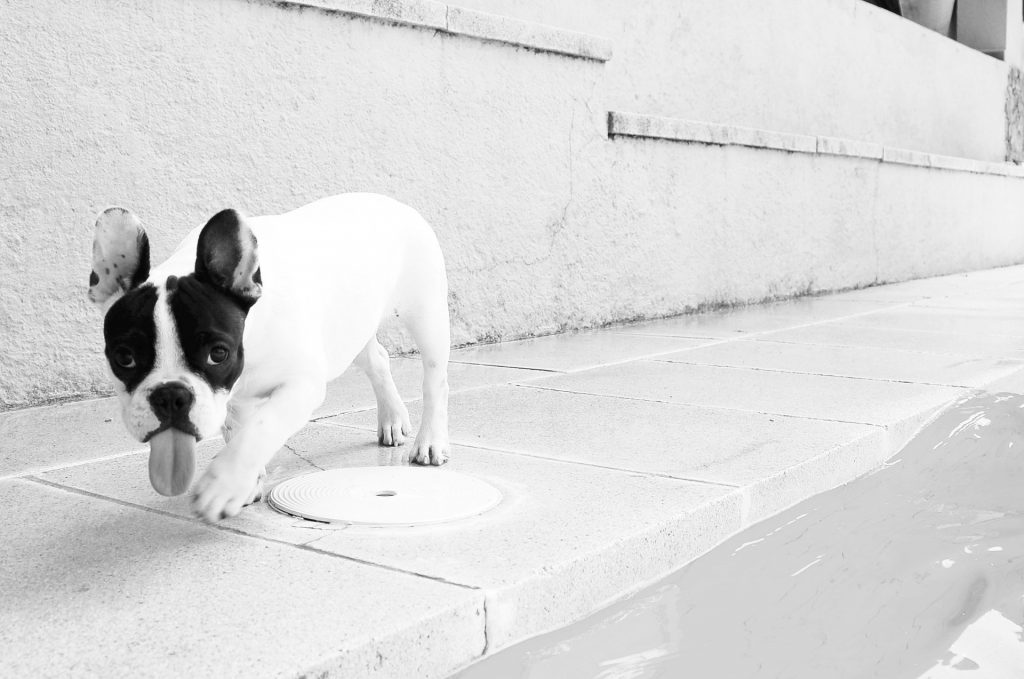 Mini Frenchies – or teacup Frenchies – are essentially French bulldogs crossed with a smaller breed, preferably one with weaker genes, so that the dogs don't change appearance. 
Now, that might sound harmless at first, but these practices bring about several issues, most of which have to do with ethical principles and medical problems. 
Think about it; "regular" French bulldogs are already pretty small as is, and shrinking them more can only spell trouble for the pups. 
For instance, if breeders rely on cultivating canine dwarfism to achieve the miniature size, that essentially means they're also introducing several health issues linked to this genetic condition. 
Mini Frenchies are undoubtedly one of the cutest things out there, but the fact that breeding them with smaller dog breeds leaves them with dwarfism isn't something to be proud of as a dog breeder. 
And the effects of it aren't only seen on the outside, either. The lack of growth hormones could also lead to a whole host of accompanying problems, including underdeveloped internal organs and underactive thyroid glands, which might pose a threat to your Frenchie's long-term health.
Nobody wants to see their dogs suffer. So, you need to remember these things and keep them in mind if you're seriously considering getting a teacup Frenchie.
We hate to be so negative, but here's the thing – there are too many potential complications with mini Frenchies. We felt obligated to keep you informed!
Oh, and one more thing: 
Since nobody approved and registered teacup Frenchies as a genuine breed, there's still room for additional genetic problems that aren't easily predicted.
We all agree that seeing these mini French bulldogs carried in bags around town is hilariously cute, but that doesn't cancel out the fact that they might have serious health problems down the road.
How Big Are Mini Frenchies? 
People seem to be confused about how big – or small – these Frenchies can be. So, we figured we'd take a moment to discuss the actual numbers. 
Let's look at the information available:
Your mini French bulldog shouldn't be higher than 11 inches and heavier than 24 pounds. With that said, these are unofficial rules – loose guidelines that breeders will follow when attempting to achieve the "mini" size in their litters.
Medical Problems With Mini French Bulldogs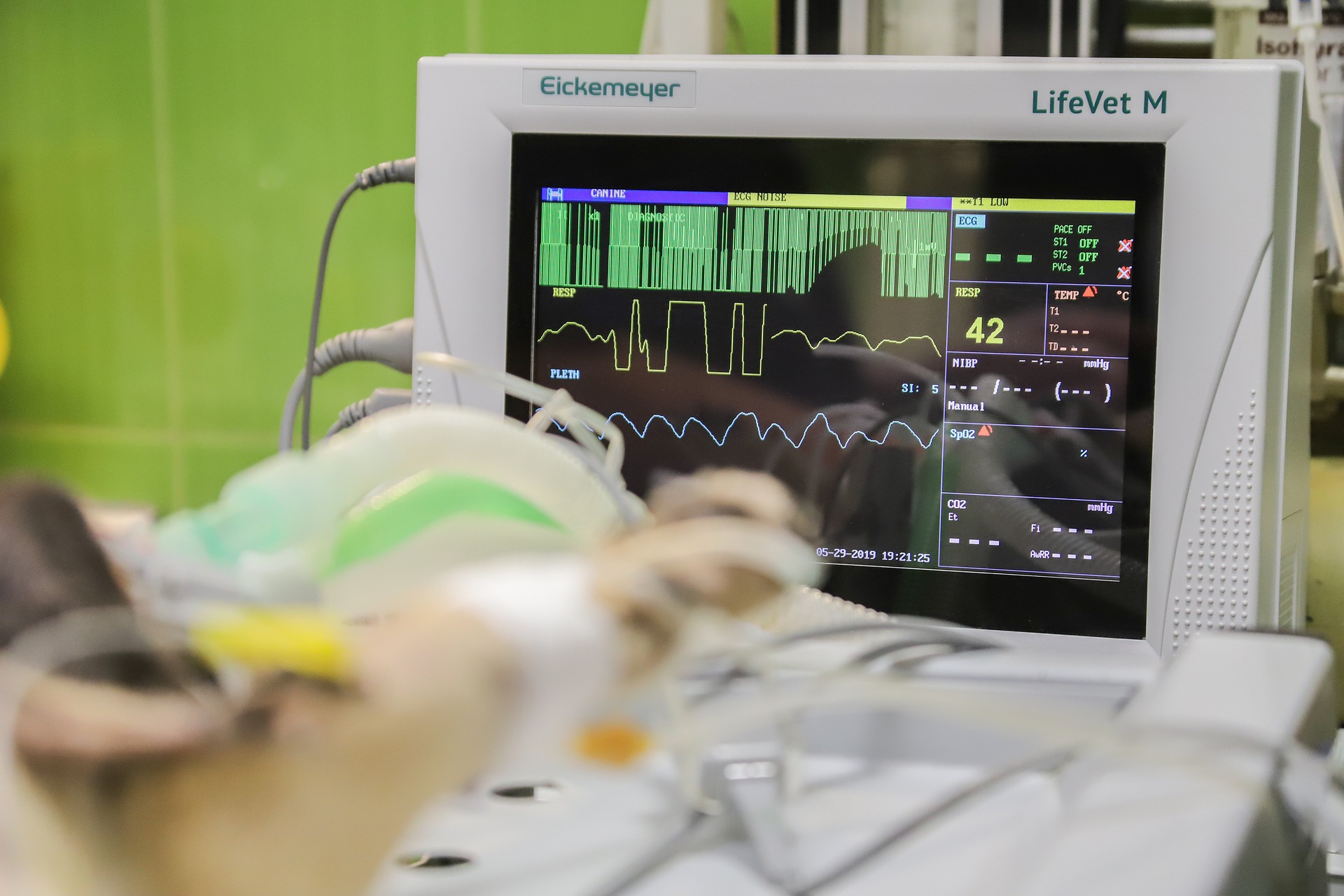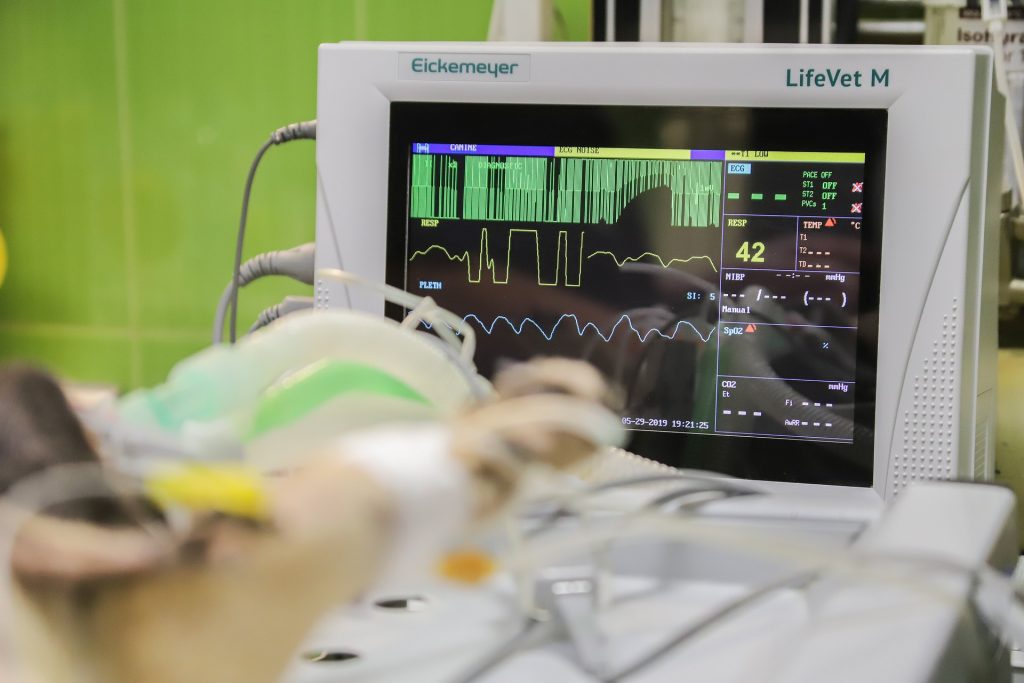 As we've said earlier, there are many potential health-related problems teacup French bulldogs might suffer due to their miniature size and genetics.
Again, we don't mean to scare you, but you should be aware that teacup Frenchies are prone to several conditions, including: 
Hip Dysplasia

– Don't get us wrong; even your regular-sized French bulldogs could end up suffering from hip dysplasia. The same goes for much larger dog breeds, too – which, by the way, are more prone to developing this condition. Still, keep an eye on your mini pup; you never know. 

Brachycephalic Syndrome

– Brachycephalic syndrome is a combination of primary and secondary upper airway abnormalities that cause partial obstruction to a dog's breathing. That's why short-headed, flat-faced breeds, like French bulldogs, sometimes have those recognizable "snoring" moments.

Hemivertebrae

– Hemivertebrae is a severe

spinal deformity

seen in screw-tailed dogs. This congenital condition is characterized by several fused or wedge-shaped vertebrae, leading to a twisted spine and, in turn, incontinence, pain, weakness in the limbs, and inability to walk. In severe cases, it requires euthanasia. 

Underdeveloped Internal Organs

– We've briefly mentioned this when we discussed the practice of introducing dwarfism as a means of getting miniature Frenchies. Because the dog's growth hormone levels are affected, their small size could indicate issues with the internal organs. 
Should You Buy Mini Frenchies?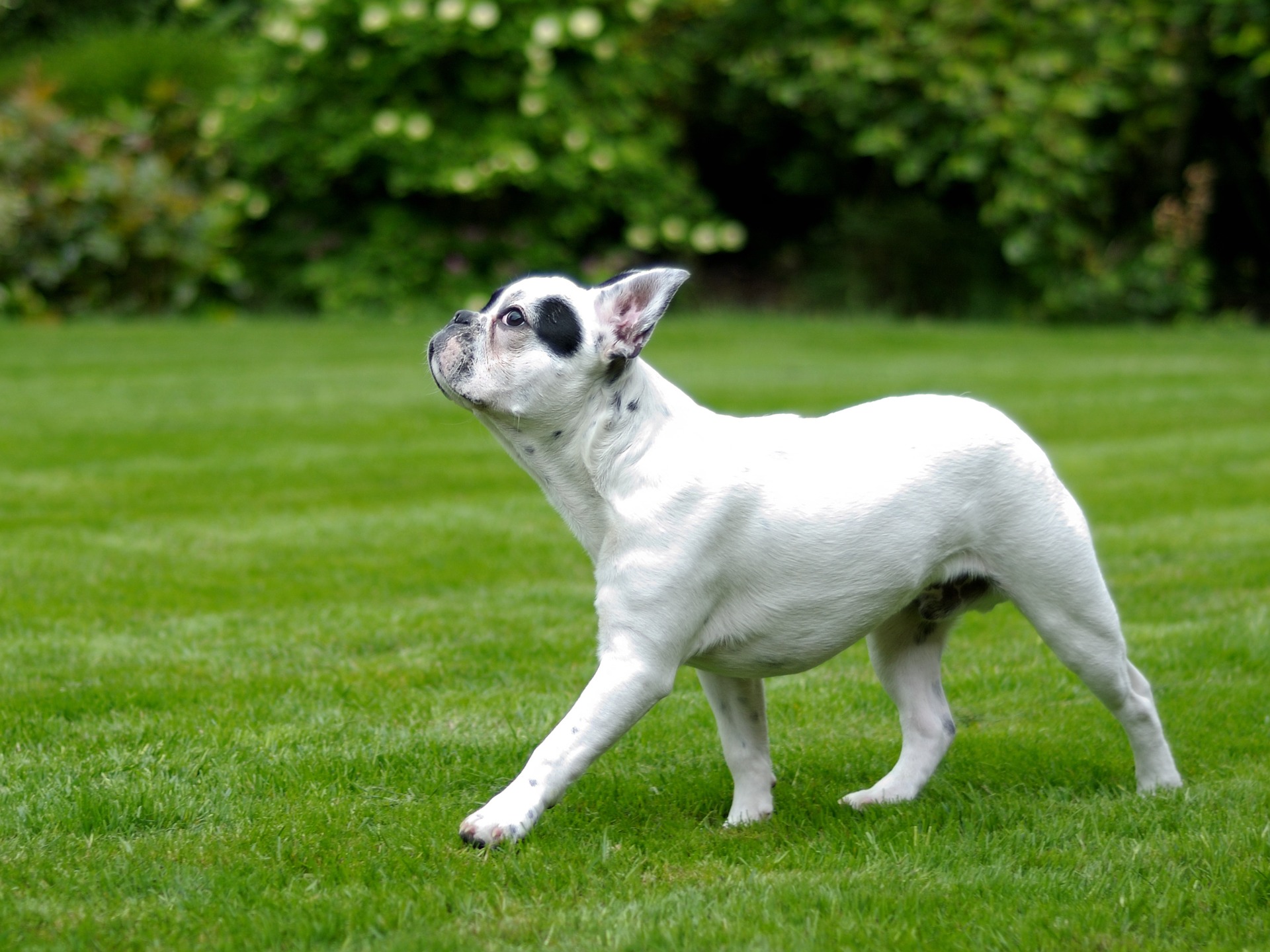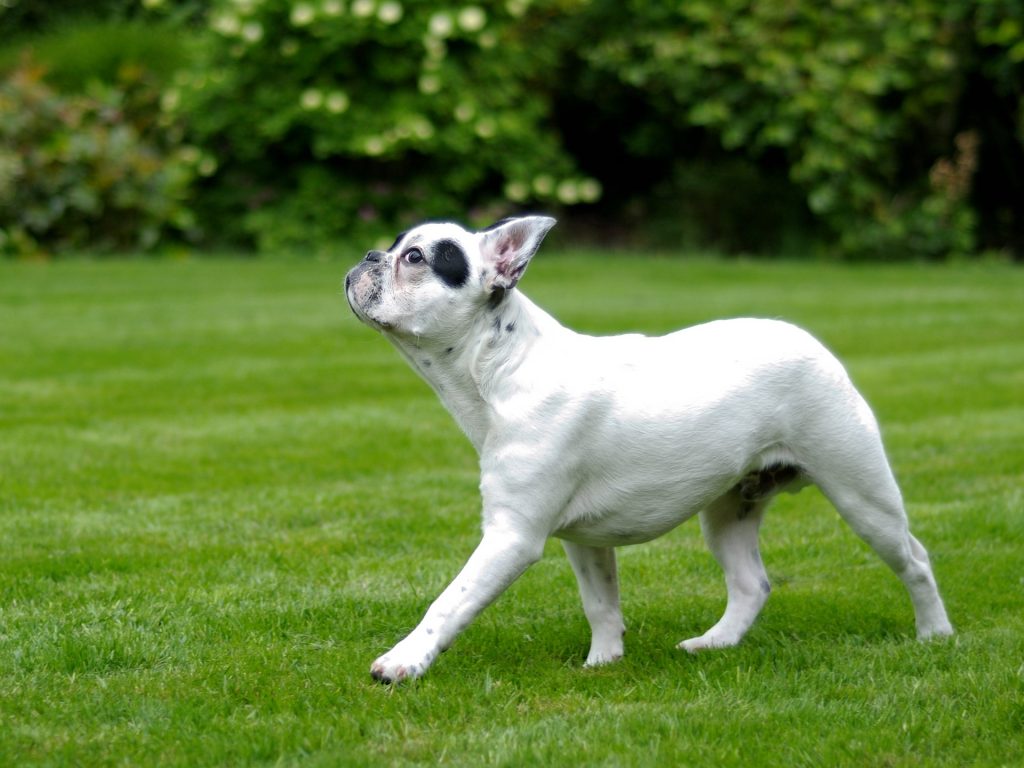 Okay, given all of this talk about problems with this "sub-breed" of French bulldogs, we imagine that some of you who came here with the idea of getting a mini Frenchie aren't so thrilled about it anymore. 
And we get it; there are a lot of unethical practices – and potential health conditions – that would put many dog lovers off the idea of getting a teacup Frenchie. 
But, there is a bright side to mini French bulldogs:
They keep all the mental characteristics of Frenchies, which means you'll have a miniature ball of joy and happiness – all the cuteness, but in a smaller body.
If you're struggling with living space right now and think that a regular-sized Frenchie won't have enough room, then sure, a mini French bulldog might be the solution.
These dogs are also well-behaved, relatively easy to train, they don't need a lot of exercise, and you can carry your pup around with you all the time.
One thing to note is that teacup Frenchies are extremely expensive; we're talking $2000 – or up to $8000 in some cases. 
What Is The Mini French Bulldog? – Conclusion
"What is the mini French bulldog?" 
That's such a simple question, but it requires such a complex – and pretty gloomy – answer. But in short, they're still French bulldogs, only smaller. 
We all know how miniature Frenchies look. One word – adorable. 
And the fact that teacup Frenchies keep all the mental characteristics of "regular-sized" French bulldogs makes it even more tempting to get one. Getting a miniature version of this lovely dog doesn't seem so bad, does it?
However, these teacup pups can have many health problems, which is why we're not entirely comfortable with recommending that you get one.
Sure, these dogs can be great companions. But no matter how much love and effort you put into taking care of your teacup Frenchie, the truth is, you probably won't be able to avoid some of the problems listed above.
Please remember this if you're still considering getting a mini Frenchie.
About

Johnny

Johnny, a Frenchie owner and enthusiast, shares his wealth of knowledge on training and caring for French Bulldogs. When not writing, he enjoys hiking and time in nature with his pets.