You're probably aware that there are multiple varieties of French bulldogs and that they can come in a broad range of coat patterns and colors. Some of these varieties are much rarer than others, and that's where we take interest!
Are brindle French bulldogs rare, and if they are – why?
Well, the answer isn't that simple.
One, there aren't enough brindle Frenchies out there to satisfy the increasing demand. And two, these dogs are rarer than you'd think!
Taking these two things into consideration, you may start to see the "problem" with this unique – and rare – type of French bulldog.
But, don't give up just yet because if you're in the market for a brindle Frenchie, you should read the rest of this guide!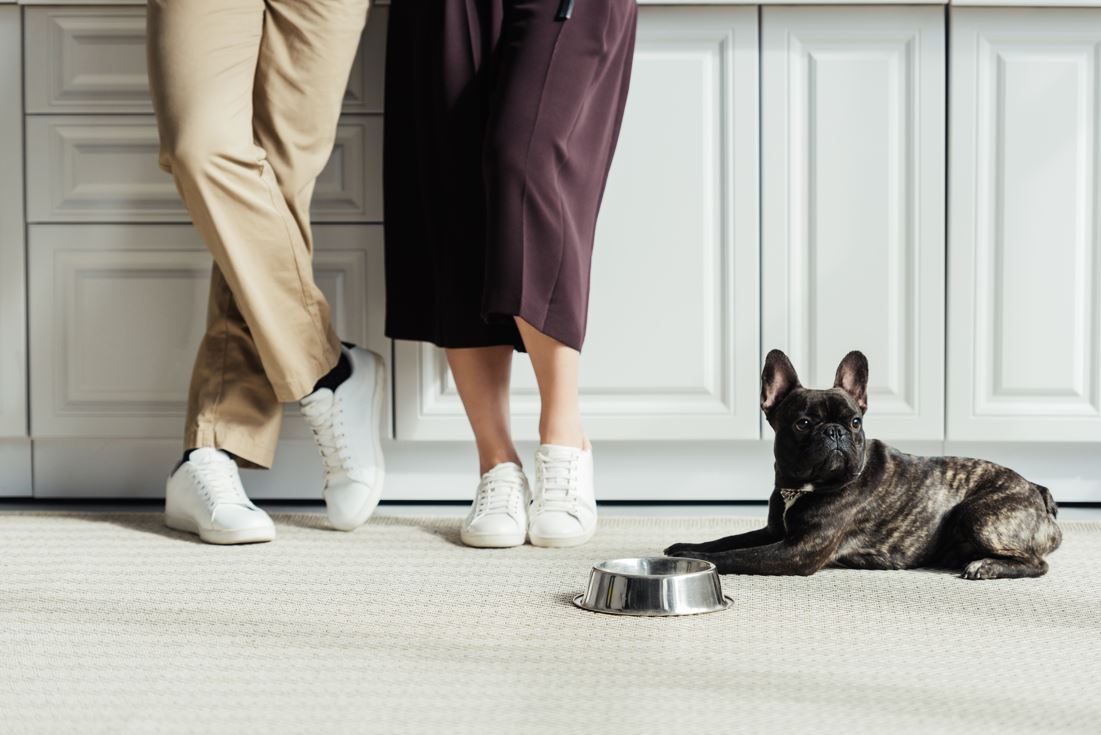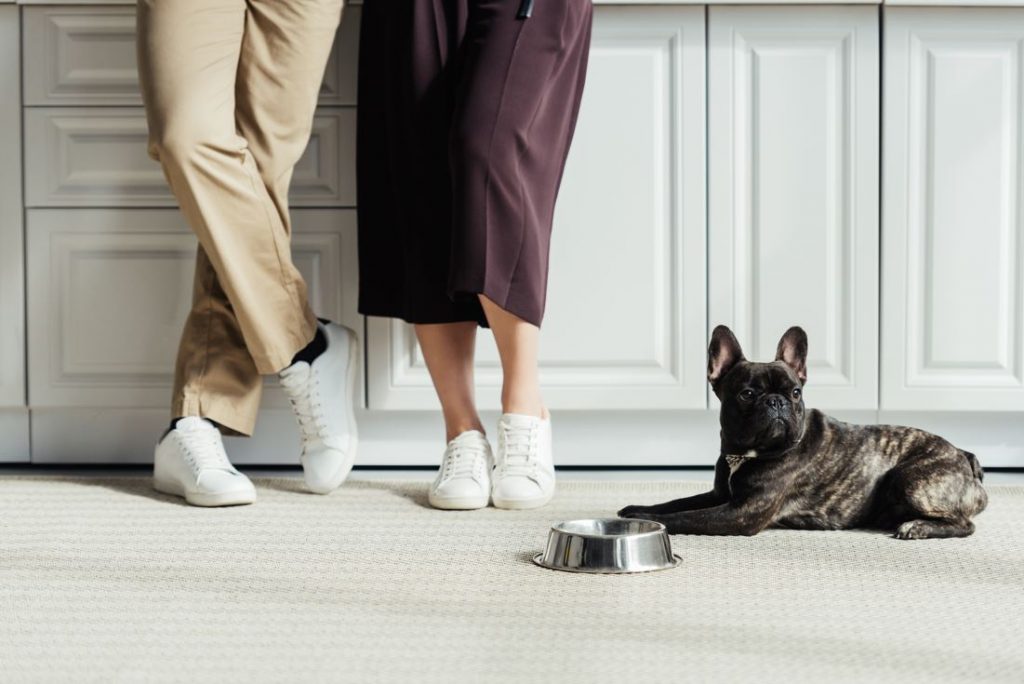 What Is A Brindle French Bulldog?
Before we get deeper into our main topic, we have to ensure that we're all on the same page, as in, make sure that you know what brindle French bulldogs are in the first place.
Sure, some of you might already be looking to get one. But others might just want to learn more about why they're so rare. And to cater to the needs of both groups, we feel like it's best to start at the beginning – and get to know the breed first. 
Brindle French bulldogs are bulldogs that are almost always dark but with a mix of lighter hair in unique patterns. It's worth noting that the word "brindle" refers to a pattern and not a color; these dogs are a patterned breed.
And that's what gives them a unique and more captivating look compared to "regular" Frenchies.
On that note, if you're looking for a brindle pupper, know that you'll have plenty of options. There are interesting and oh-so-unique types of brindle French bulldogs, based on their pattern. 
Some of the more popular examples are:
Reverse

brindle French bulldogs

Chocolate

brindle French bulldogs

Tiger

brindle French bulldogs 

Blue

brindle French bulldogs 

Pied

brindle French bulldogs

Seal

brindle French bulldogs 
Why Are Brindle French Bulldogs So Rare?
Now let's look at some major reasons why brindle French bulldogs are so rare.
First of all, there's a small number of these Frenchies, to begin with, so it's not easy to find two unrelated brindle Frenchies to mate and produce babies.
But, the good thing is that the brindle gene is dominant. So, when two brindle French bulldogs mate, there's a 50% chance for every puppy to be brindle. Now, that might not seem like a significant probability, but taking into consideration that mammalian genetics are complex, that is a good chance of getting a brindle puppy – or multiple brindle puppies, in some cases.
So, if you expect, let's say, around three puppies from a brindle female, there's a chance that all your puppies will be exactly the same. However, there is also a chance that none of them will be brindle Frenchies.
That's a big part of why they're rare; the aspect of luck has a heavy impact on whether there will be any brindle Frenchies in the litter or not.
Unfortunately, sometimes there are multiple litters from the same parents that don't produce any brindle puppies. On the other hand, if there are a few, they'll probably find their homes first – so, you have to act quickly if you want to get one.
It would be best if you let the owners know ahead of time that if there's a brindle pup in the litter, they should "save" it for you. Note that they might require you to pay a portion of the price in advance, though.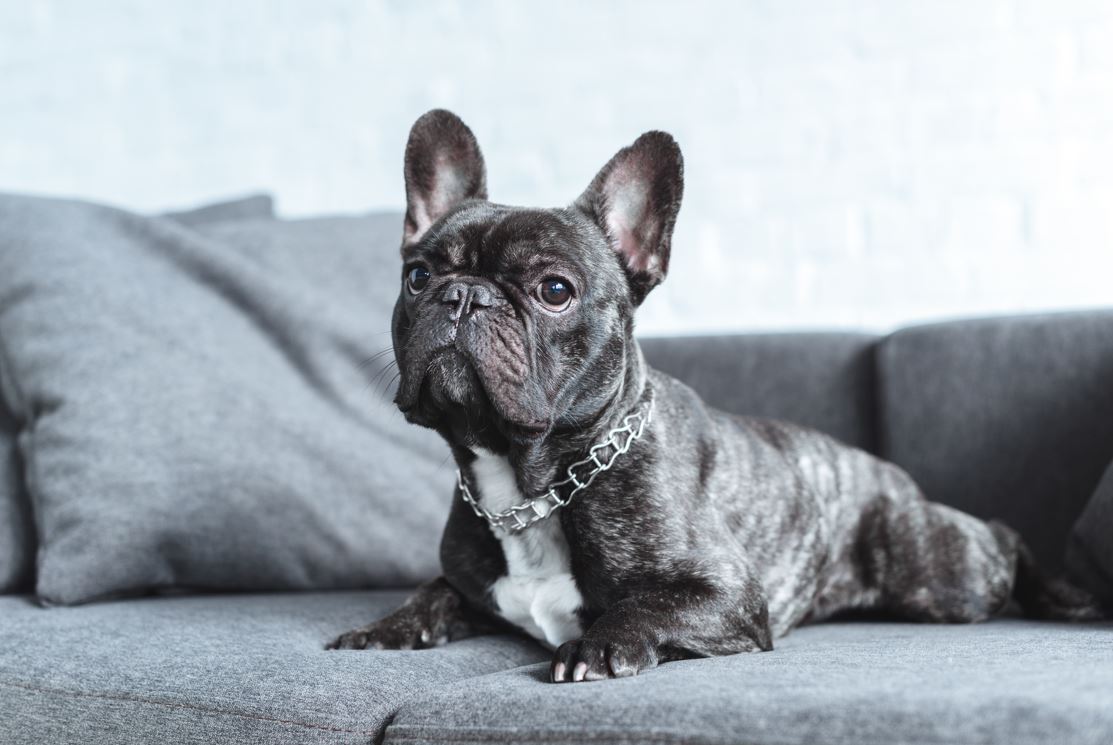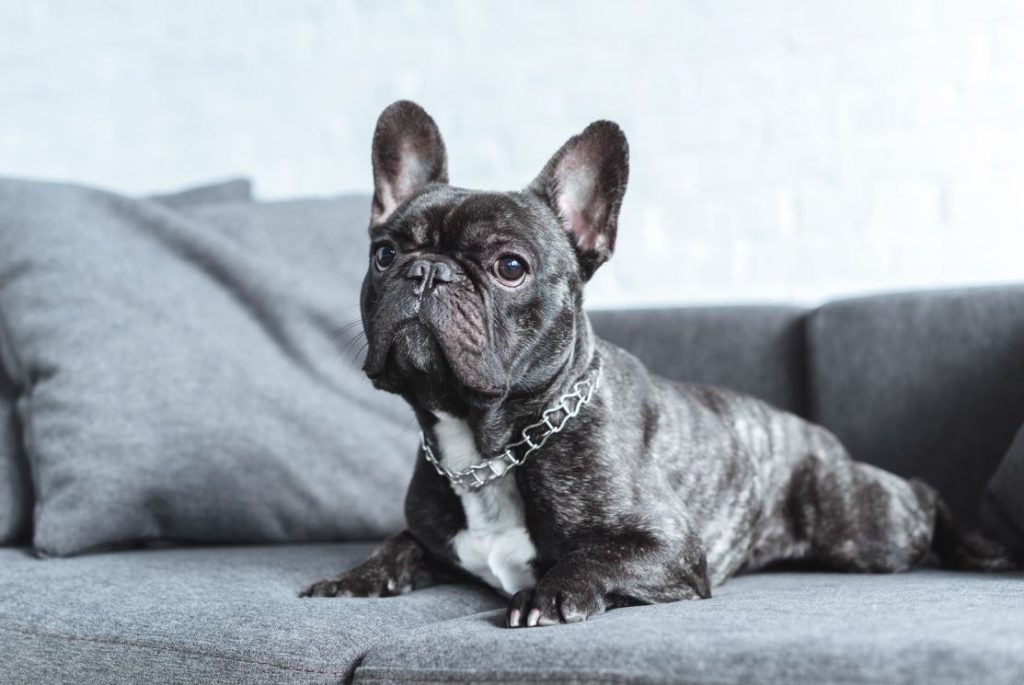 Do Brindle Frenchies Have Health Problems?
There's a common misconception that all French bulldogs are prone to diseases and genetic "difficulties," but that's not entirely true.
Some problems are more probable to happen at times, and there are some things that French bulldogs are prone to more than other dog breeds, but it's not nearly as bad as people assume.
For example, all French bulldogs have a specific form of dwarfism that is a genetic mutation on paper – but there aren't many things related to dwarfism that would endanger your Frenchie.
But do brindle Frenchies have a higher possibility of contracting or developing a disease? 
The simple answer is no.
Brindle Frenchies are as healthy as other variations of French bulldogs; teacup Frenchies would be the only exception here since they're prone to a whole list of problems.
To keep it simple: 
Your brindle Frenchie pup won't get sicker or develop a disease that other French bulldogs can't develop. Even more so, your brindle Frenchie isn't more likely to get a condition that isn't a threat to different variations of Frenchies.
These dogs are relatively healthy, with a few exceptions – such as hip dysplasia that is common in most other dog breeds and certain breathing problems that all bulldogs have. But again, there is nothing out of the ordinary here.
If you give your Frenchie plenty of exercise and a good diet, it'll likely live a long and happy life!
How To Get A Brindle French Bulldog?
Since we've said that these Frenchies are hard to come by and acquire, let's talk about how you can land a brindle French bulldog, shall we?
First of all, let us remind you that even the breeders can't influence what colors the puppies from a litter will be. They might all be brindle, or none of them will – or anything in between. You can't just go to a specific breeder that only has brindle Frenchies and ask for one, and that makes this process much more tedious than you probably thought. 
But it's all worth it!
A few unconventional ways have made their way to the top of our recommendation list – if you're in the market for brindle Frenchies, that is.
For starters, be on the lookout for social media groups dedicated to French bulldogs – and, more specifically, brindle Frenchies. That's a good place to start, but the downside's that you'll have to be quick if you wish to reserve a puppy for yourself.
Also, in many cases, you won't be able to see the puppy before you pick it up.
Other ways include being in constant contact with the local breeders – and being the first to get notified about a brindle Frenchie puppy.
In addition to that, ads are a good way to find a person that has a brindle Frenchie puppy and is willing to sell it.
But even if you do stumble upon an opportunity like this, it's likely that the puppy is already sold – or that it's reserved for somebody else. So, there is a chance of you getting a brindle Frenchie puppy by following ads – but those chances are slim.
When it comes to their price, expect to pay anywhere between $3,500 and $5,000 for a single brindle Frenchie puppy. And no, we're not exaggerating when discussing the prices. These puppies are pretty expensive – but the look of a brindle French bulldog is worth every penny!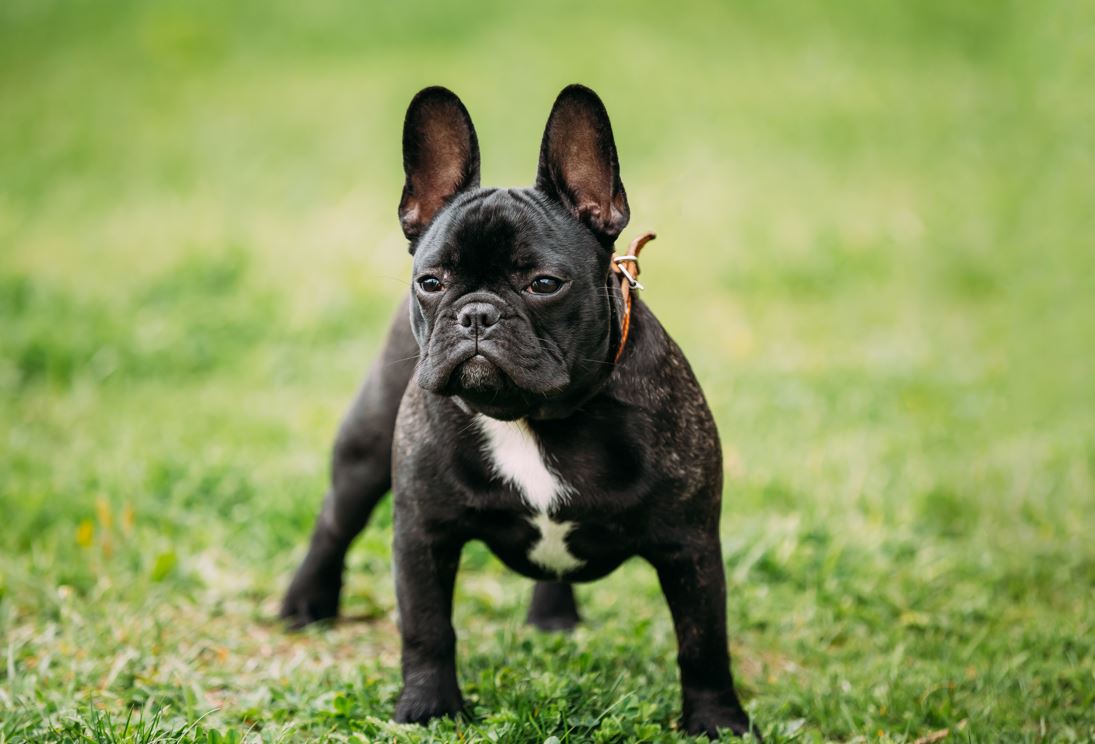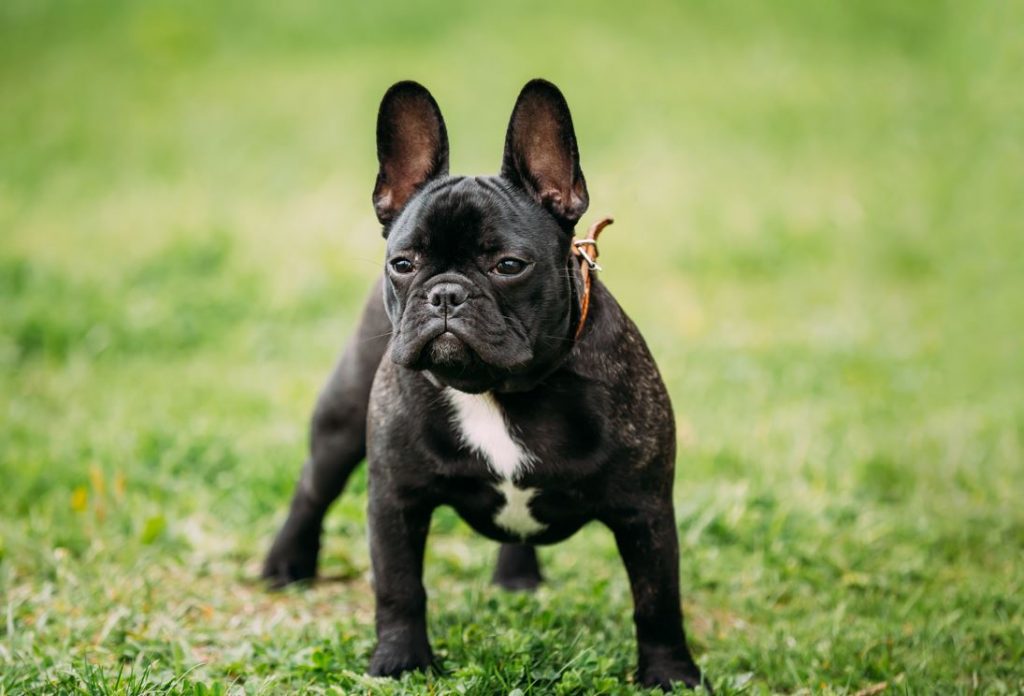 Are Brindle French Bulldogs Rare? - Summary
When it comes to a breed that's as popular as a French bulldog and has as many variations as Frenchies do, there's a lot to cover. So, let's do a quick recap and shortly answer the question of are brindle French bulldogs rare and why.
First of all, the brindle gene is rare, but it is dominant – making the probability of a brindle puppy exactly 50% for every pupper that has a brindle Frenchie parent.
Also, they're as healthy as other variations of French bulldogs – excluding teacup Frenchies that are prone to more conditions and diseases than most other Frenchies.
Oh, and one more thing: 
Remember to set aside some cash in advance and act quickly when buying brindle Frenchies – if you decide to do so – since they are usually the first ones to go from the litter!
About

Johnny

Johnny, a Frenchie owner and enthusiast, shares his wealth of knowledge on training and caring for French Bulldogs. When not writing, he enjoys hiking and time in nature with his pets.