French bulldogs are ultra-popular all over the globe. So, it should not come as a surprise that they have become subject to new "designer" colors that are not typical for this breed.
Even though Frenchies already come in many different colors accepted by the AKC, there are many breeders that raise puppies with unusual coat colors. 
The fact that these colors are "disqualifying" doesn't prevent the owners from falling in love with their exceptional Frenchie pup, and that is why you can now find these stocky, cute doggos in all sorts of color combinations.
In this article, we'll talk about the rare French bulldog colors. Stay tuned – perhaps you'll find a Frenchie that will match your favorite outfit! Wouldn't that be adorable?
Acceptable AKC Color Standards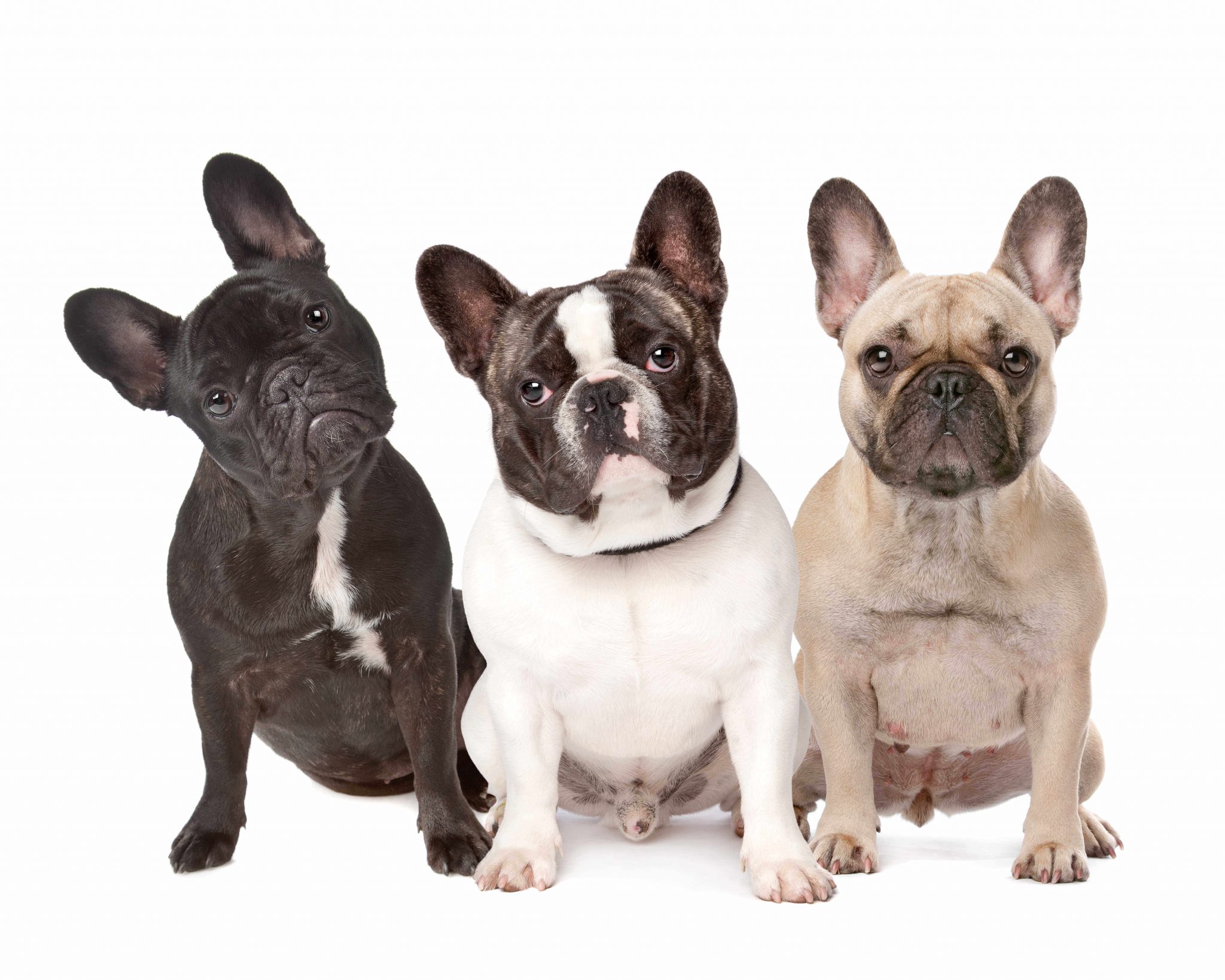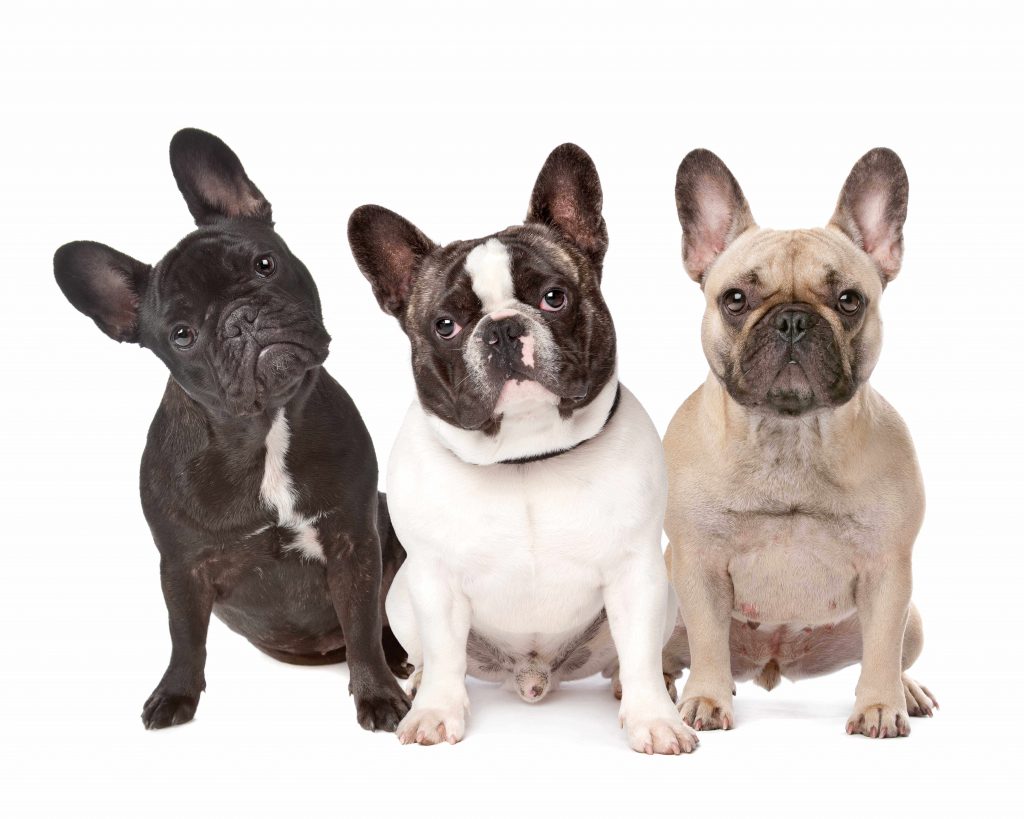 If you want your Frenchie to have a chance of winning a prize at a dog show, you can't go wild when it comes to its coat color. There's a list of colors approved by the AKC that you must stick to – and the list looks a bit like this:
Fawn
White
Cream
A combination of the three allowed colors
AKC has thought about markings, as well, and they decided to allow:
Brindle markings
Black mask
White markings
Piebald (pied)
Ticked
As for the so-called Fawn French bulldogs, they can have several coat color variations, such as:
Light tan cream
Reddish tan
Golden tan
The AKC welcomes all these fawn-colored Frenchies. These puppies typically have a visible black mask, too.  
That's it. 
Can't find a color you like? 
Maybe you'll have more luck exploring the list of rare Frenchie colors. Your pup might not be AKC-approved – but it will be unique.
Rare Frenchie Colors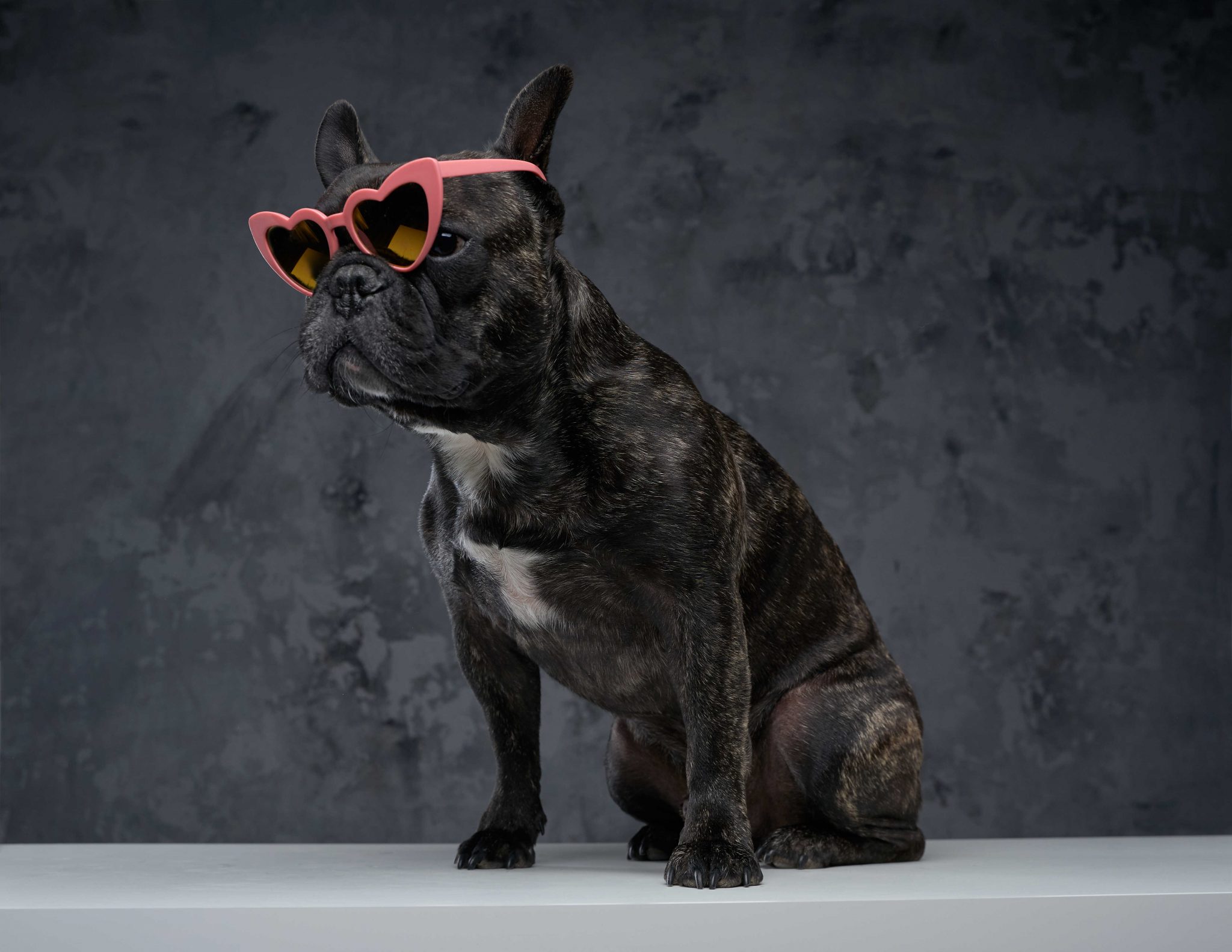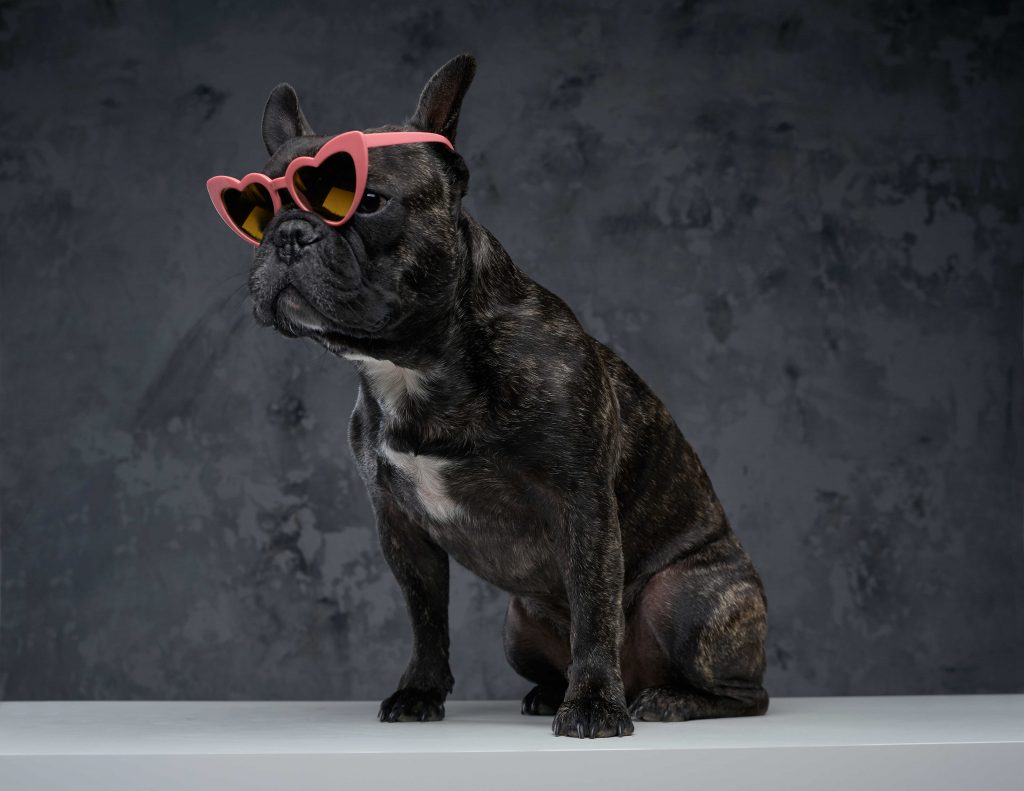 Choosing to adopt an unusual Frenchie will attract a lot of attention. Of course, opinions will be divided – some people will approve, and others will frown upon your decision. 
Don't choose your pup based on what others think!
Your puppy will be your companion for life, and it is ONLY up to you to choose one and make it your BFF. 
One thing to know is that your dog's color will not affect its health. As long as you get your puppy from a reputable breeder that can vouch for the health history of its parents and do your best to raise it properly, you should not worry much.
Ready to learn more about the unique coat colors Frenchies have? 
Here's the list:
Blue (blue and tan, blue and fawn)
White
Black (black and white, black and tan)
Chocolate
Merle
Lilac
Isabella
Sable
Blue
If your goal is to be noticed, blue Frenchies are right up your alley. They will attract attention wherever you go! 
Unfortunately, blue French bulldogs aren't recognized by the AKC or any other organization.
These dogs boast a light bluish-gray coat which is usually solid but can sometimes have a few white patches in the chest or belly area. Blue and tan have a dominant blue color on their coat mixed with fawn, white, or cream markings. 
The markings are usually located around the eyes, cheeks, bellies, or legs. 
The unusual coat is a result of a very rare recessive dilute gene carried by both parents. Some suggest that this gene influences dogs' health, but such opinions are highly controversial.
The only proven fact is that the gene in question affects the color of Frenchies' eyes: 
Blue Frenchies often have blue or grey eyes to match their coat.
White
You might think that we're wrong and that white Frenchies are common – but you're mistaken. A lot of people have such misconceptions simply because they mix cream and white Frenchies. 
Namely, cream and white French bulldogs look very much alike at first glance. The color of the coat might easily fool you, even though cream Frenchies boast an eggshell-like coloring. 
That's why you should look into the dog's eyes: 
"True" white French bulldog puppies have pink eye rims and lips, while cream-colored puppies have darker, somewhat dusky eye rims and lips.
This coat color is much rarer than cream – but white Frenchies are recognized by the AKC and other kennel clubs. You get the best of both worlds:
A unique puppy and a prize at a dog show!
Chocolate
Frenchies are already so cute you can eat them up, so having a chocolate-colored coat might be a bit risky for them! All jokes aside, though, you'll be pleased to know that these Frenchies are pretty rare.
Breeders get the chocolate-colored puppies by breeding French bulldogs with a recessive gene. Both parents have to have this gene for the puppy to inherit this unusual color.
The trouble is well worth it: 
Besides getting a super-cute chocolate-like Frenchie, you will also get to enjoy the unique eyes. 
Namely, chocolate French Bulldogs come with green, golden, brown, or even bright yellow eyes. How attractive is that?
Black
It may come as a surprise that black Frenchies are considered rare since most other dog breeds naturally come in this color. Yet, it's a fact!
There are two variants – pure black French bulldogs and black and tan ones. 
Both look very powerful and unique.
Pure black French bulldogs are solid black, while black and tan pups have gorgeous cream or reddish-tan markings above the eyes, on the cheeks, or their bellies and legs. 
Unfortunately, neither of the two coat colors is accepted by the AKC. The good news is that black Frenchies are high in demand on the puppy market.
Merle
The merle-colored French bulldogs might be the most unique amongst them all. 
Their coat is covered in dark-brown or black markings, while the dominating color is usually one of the three – cream, white, and fawn.
Unfortunately, more often than not, the merle color is a result of cross-breeding. As it turns out, these Frenchies usually have a Chihuahua as a distant relative.  
The so-called merle gene is dominant and doesn't cause any health issues in dogs. That means you can mate your merle French bulldog with a dog that has a single colored coat, and you'll still get a merle puppy.
Merle Frenchies are popular due to their eyes, too. 
Namely, they often have different colored eyes due to a genetic condition called Heterochromia. This phenomenon can be a great conversation starter!
Lilac
Lilac French bulldogs – doesn't that sound lovely? 
Unfortunately, it costs a lot of money, too:
Lilac Frenchies are very popular, very rare, and very expensive. 
They carry a recessive gene that makes puppies bluish at birth – and lilac when they grow up. Their coat becomes lighter as they age. 
Lilac Frenchies often have unique eyes, as well. They can be yellow, light brown, or blue.
Isabella
Isabella-colored French bulldogs are breathtaking little creatures. 
These pups have a liver-colored coat with a gray-blue hue to it and light-colored eyes – yellow, light blue, green, or grey. They often have white or cream markings on their chests, too. 
Isabella Frenchies require you to pay special attention to their skin protection due to sensitive pink skin around their mouth, eyes, and nose.
Sable
Sable French bulldogs have a fawn-colored coat with a unique reddish pigment. The coat color ranges from light tan to dark red. 
Sable Frenchies have black and black-tipped hairs, as well. In fact, their coat is one of the rarest variants breeders can get!
Final Thoughts
Rare-colored Frenchies are delightful and charming, so if you are contemplating adopting one – go for it. 
The color of the coat will not influence the dog's health or personality, so there are no reasons why you should not choose the one you like. A disqualifying color is the least of your worries if you have a playful, healthy puppy!
Our only advice here is to find a reputable breeder with good breeding practices. From then on, your Frenchie's well-being depends on you. 
About

Johnny

Johnny, a Frenchie owner and enthusiast, shares his wealth of knowledge on training and caring for French Bulldogs. When not writing, he enjoys hiking and time in nature with his pets.