Okay, both of these breeds are pretty popular these days; you've probably seen the growing number of social media posts, Reels, and whatnot. And it seems they're particularly popular among people living in flats. 
That's why we've decided to cover the most important facts about both French and English bulldogs that'll help you decide which one is for you.
These little balls of joy can be a life partner for anyone and everyone who loves dogs and wants a breed that won't need too much space or active training. So, if that's something you're looking for, stay tuned!
French bulldog vs. English bulldog seems like a question as old as these two dog breeds are, so there's a lot of information on the topic out there. We're not about burying you under all that info, though. 
We know that picking a dog breed is a difficult task, so we want to make it easier for you.
Ready? Let's jump straight into it!
French Bulldogs 101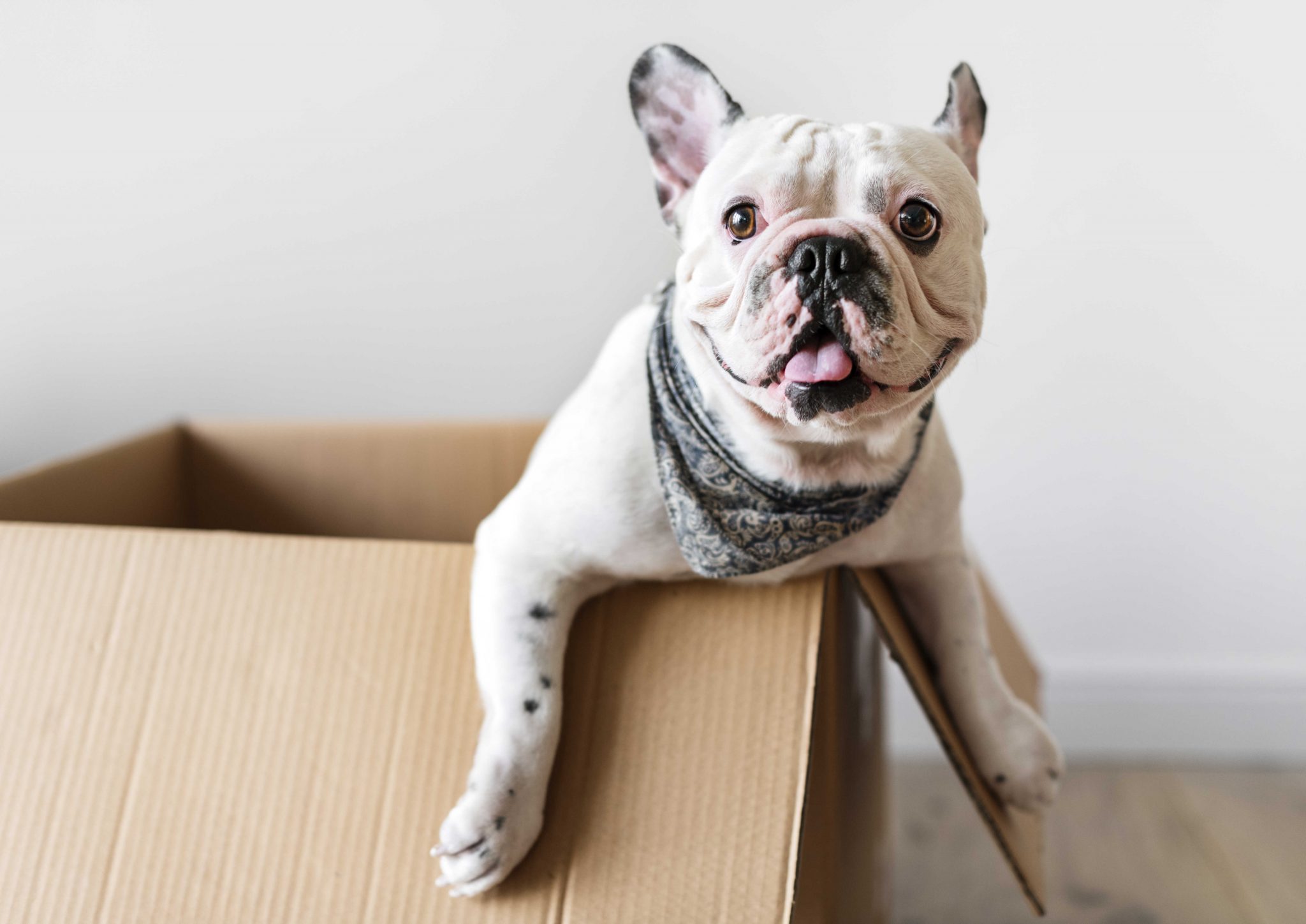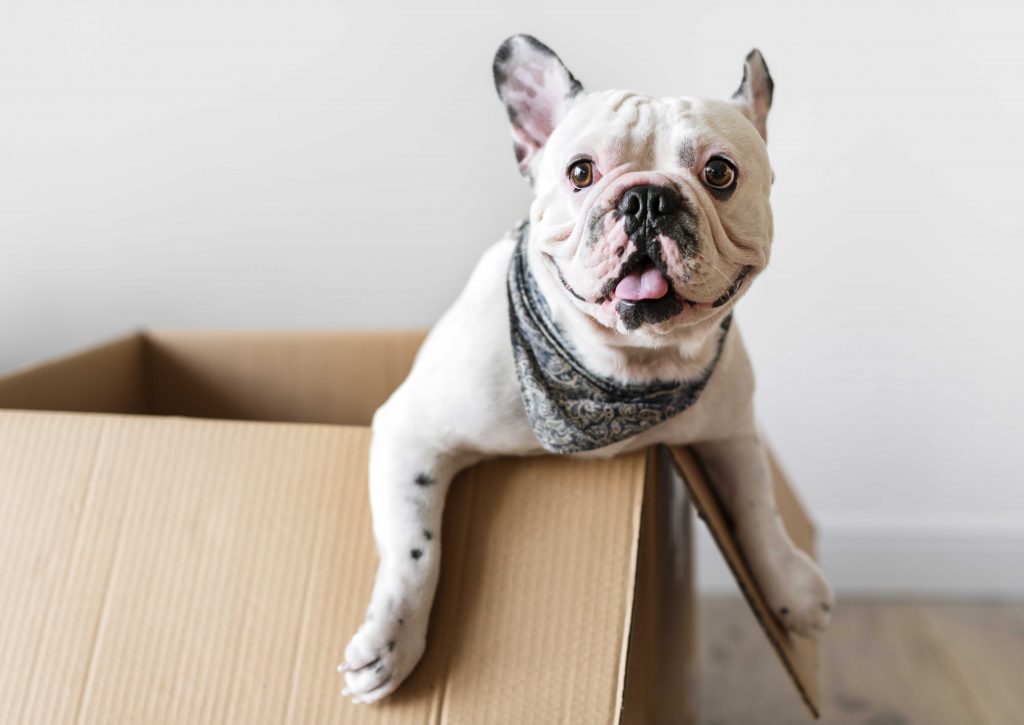 French bulldogs are one of the most popular small dog breeds and are one of the purest breeds out there. They originate from France – well, the name is a give-away – and have been popular as house pets for decades now.
This breed is often called a "companion dog," which is pretty accurate when you consider how mild-mannered they are. Full of joy and always ready to play, Frenchies are one of the perfect dogs for young families or people who like to play with dogs constantly.
Do keep in mind that these dogs also love sleep – and will go for a nap whenever they're given the opportunity.
Sounds perfect? That's because it is!
Other breeds that are similar in size require extensive training – but Frenchies seem to be born with good manners.
These dogs don't need multiple hours a day dedicated to training. However, they still require an adaptation period, good socialization, and a few basic commands to be learned.
A dog such as this is perfect for "beginner dog parents." 
Breeds like Belgian Malinois or a German Sheppard need much more training than these cute bat-eared fluffs do – which is generally less-than-ideal for someone who doesn't have as much experience with dogs. 
French bulldogs also get bonus points for their short hair, which is easy to maintain – and to add to it, excessive shedding isn't that big of an issue.
That plays a considerable role when you're looking for a companion that you'll share a flat with – so, keep that in mind when you make your choice. 
English Bulldogs 101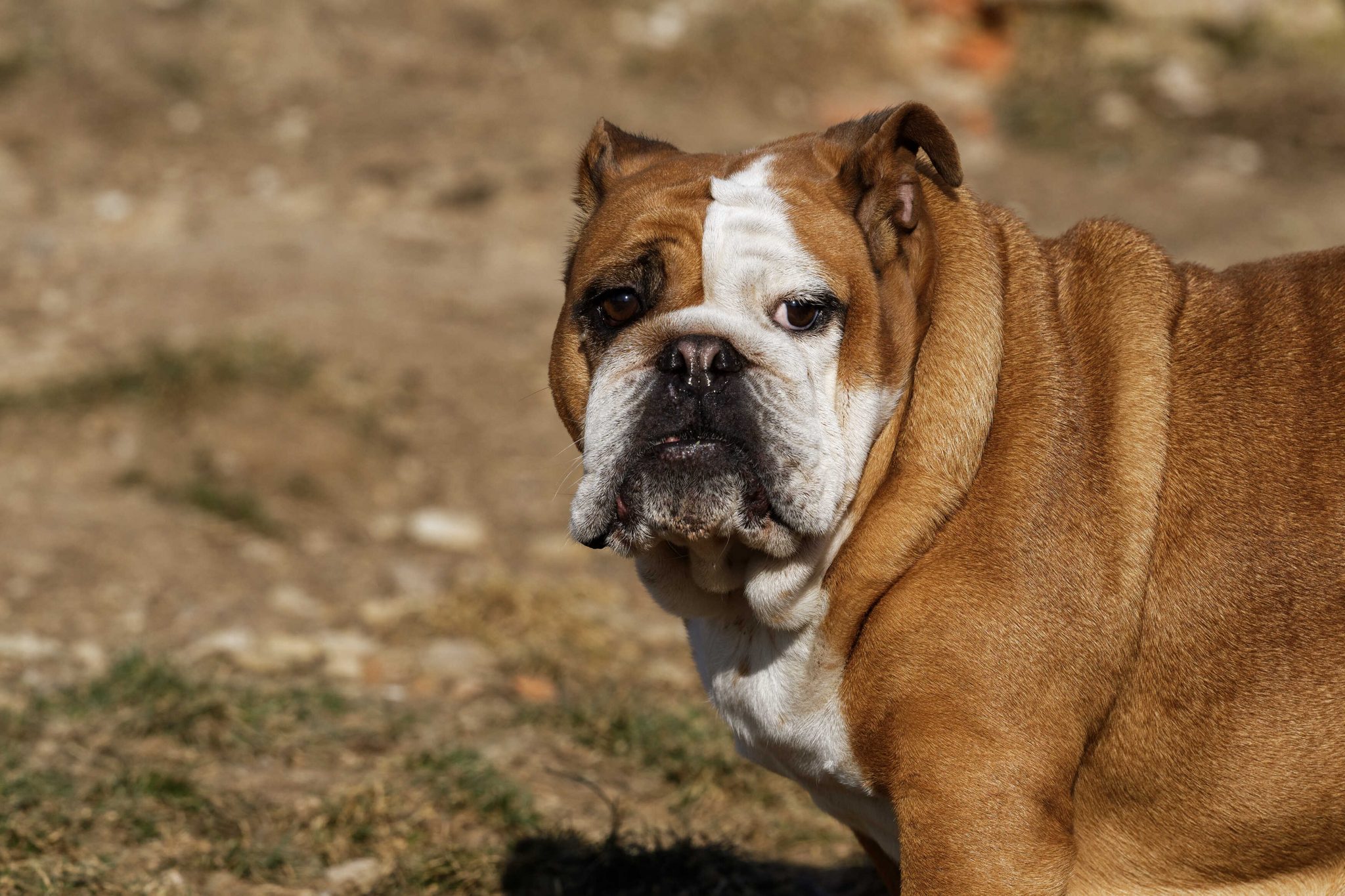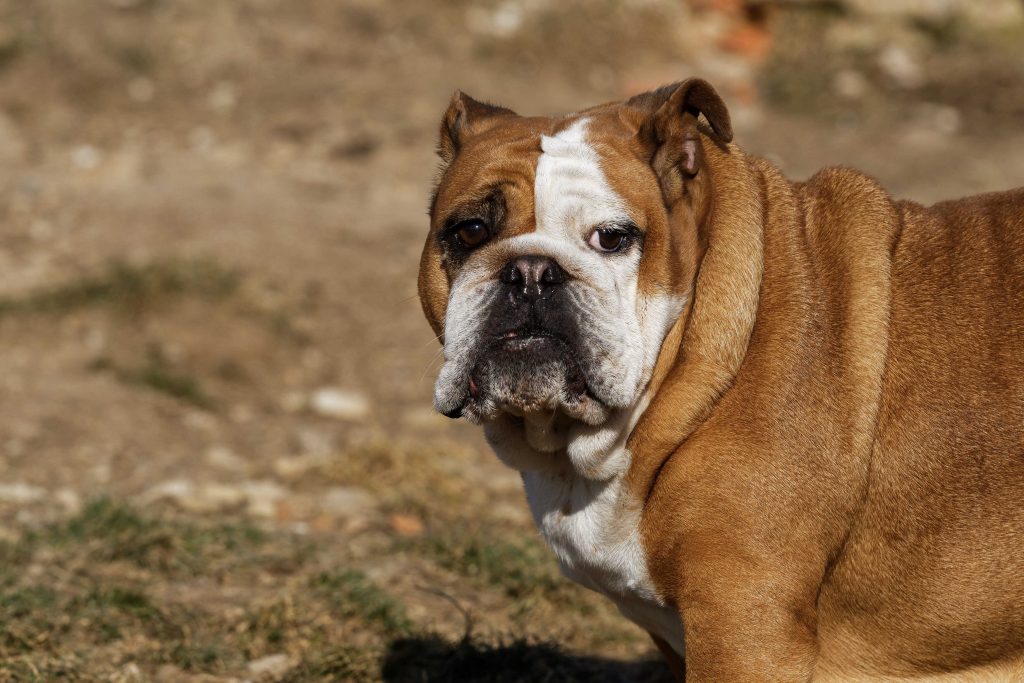 One of the most famous pup breeds in the world needs no introduction.
English bulldogs have been a favorite of dog owners worldwide, and many other breeds have been made by mixing an English bulldog with other dogs.
These dogs are easily recognizable by their characteristic looks or loud breathing – which never stops being funny!
English bulldogs are easy to train and socialize – much like Frenchies – even if it's your first dog and you don't have any previous experience as a bulldog parent.
One thing that separates English bulldogs from French bulldogs is their energy levels:
English bulldogs are much more passive, meaning they sleep and lay around much more than Frenchies do.
That's where the majority of their health problems come from, too. If your English bulldog isn't as active as it should be, they could experience some heart issues and unhealthy blood sugar levels.
That's easily avoidable by regular exercise, though, so don't worry too much about it – and do not let it deter you from getting an English bulldog. 
French Bulldog Vs. English Bulldog: Differences And Similarities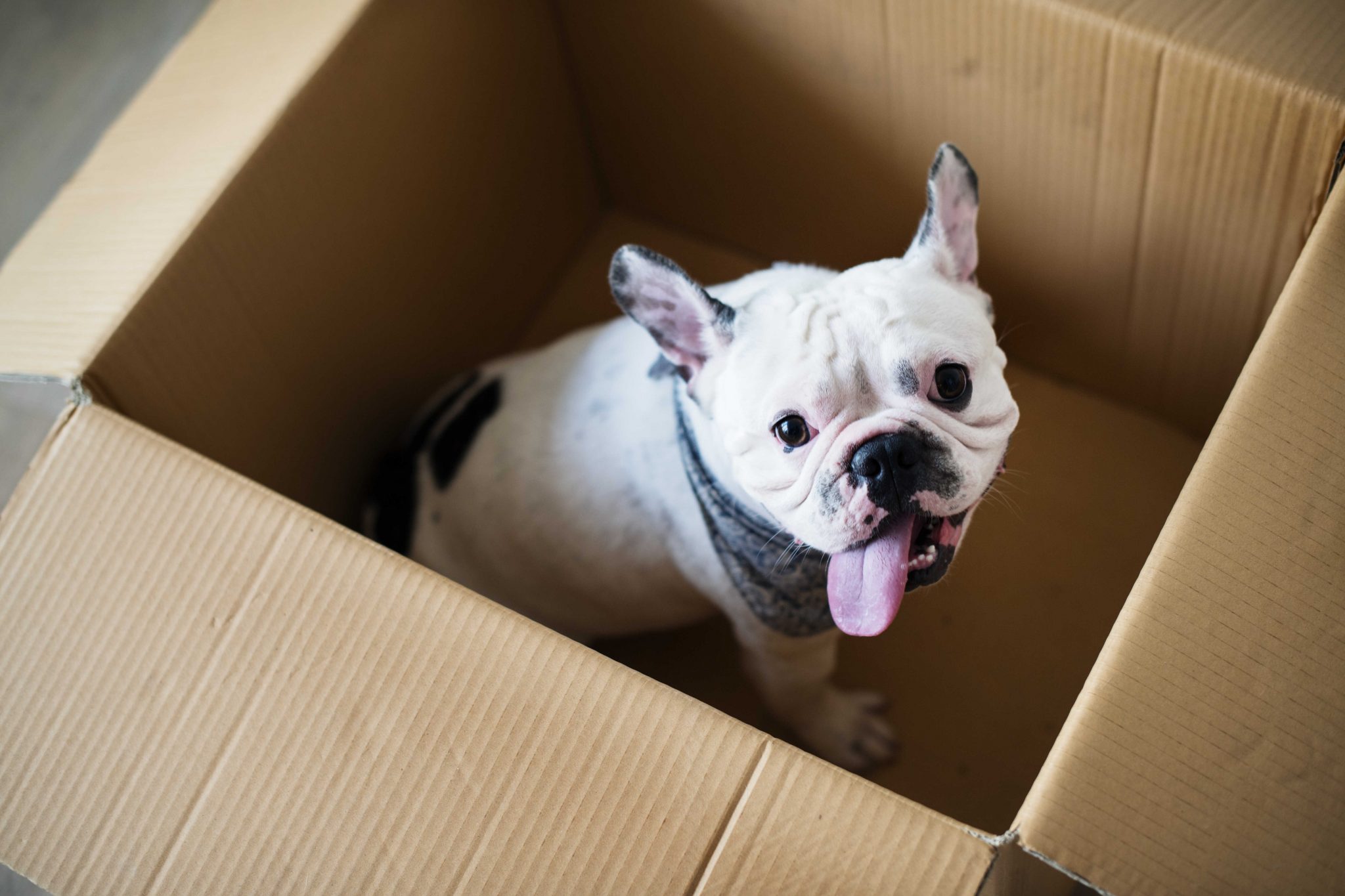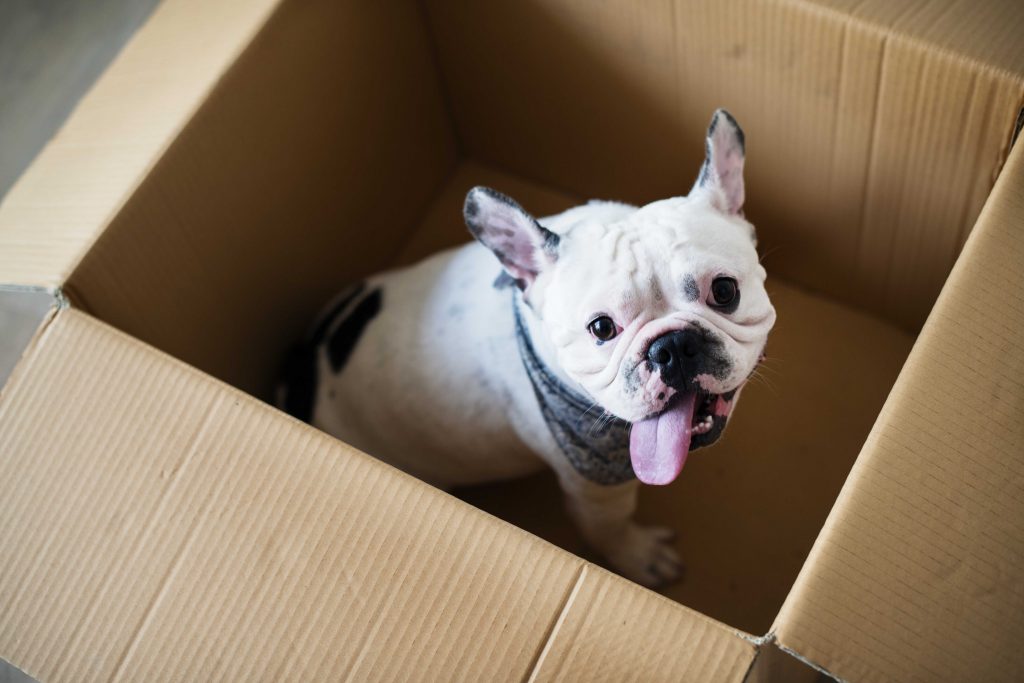 Although these two breeds are quite similar, there are still some characteristics that set them apart. And those differences will help you determine which one's right for you.
Both Frenchies and English bulldogs need moderate exercise – although Frenchies are much easier to get up and going.
English bulldogs prefer to lay around and sleep much more, so when it's time for a walk – you might have to stimulate them to get up with a treat or two.
These two breeds may experience similar health problems, but there are some problems that English bulldogs are more prone to:
For example, hip dysplasia can happen to both of these dog breeds, and there's not much you can do about it. 
Granted, smaller breeds don't experience hip problems as often as bigger breeds do, but that doesn't mean there isn't a possibility.
English bulldogs are prone to heart problems and high blood sugar levels. That's usually due to their inactivity. So, you have to be much more persistent when it comes to walks.
One more important thing to note here is that English bulldogs are a bit bigger than Frenchies, in case that plays a role: 
Frenchies stand around 11 to 13 inches tall and weigh 16 to 30 pounds. On the other hand, English bulldogs stand approximately 16 inches tall and weigh up to 54 pounds.
Here's some excellent news: 
Training these two breeds and socializing them is possibly the easiest thing you'll ever do as a dog parent. If socialized from a young age, both of these breeds are fantastic with other dogs and people.
Kids can be their best friends, although an English bulldog, being a slightly bigger breed, might have a bit more problems adjusting to a baby in their living space.
Which One Should You Pick?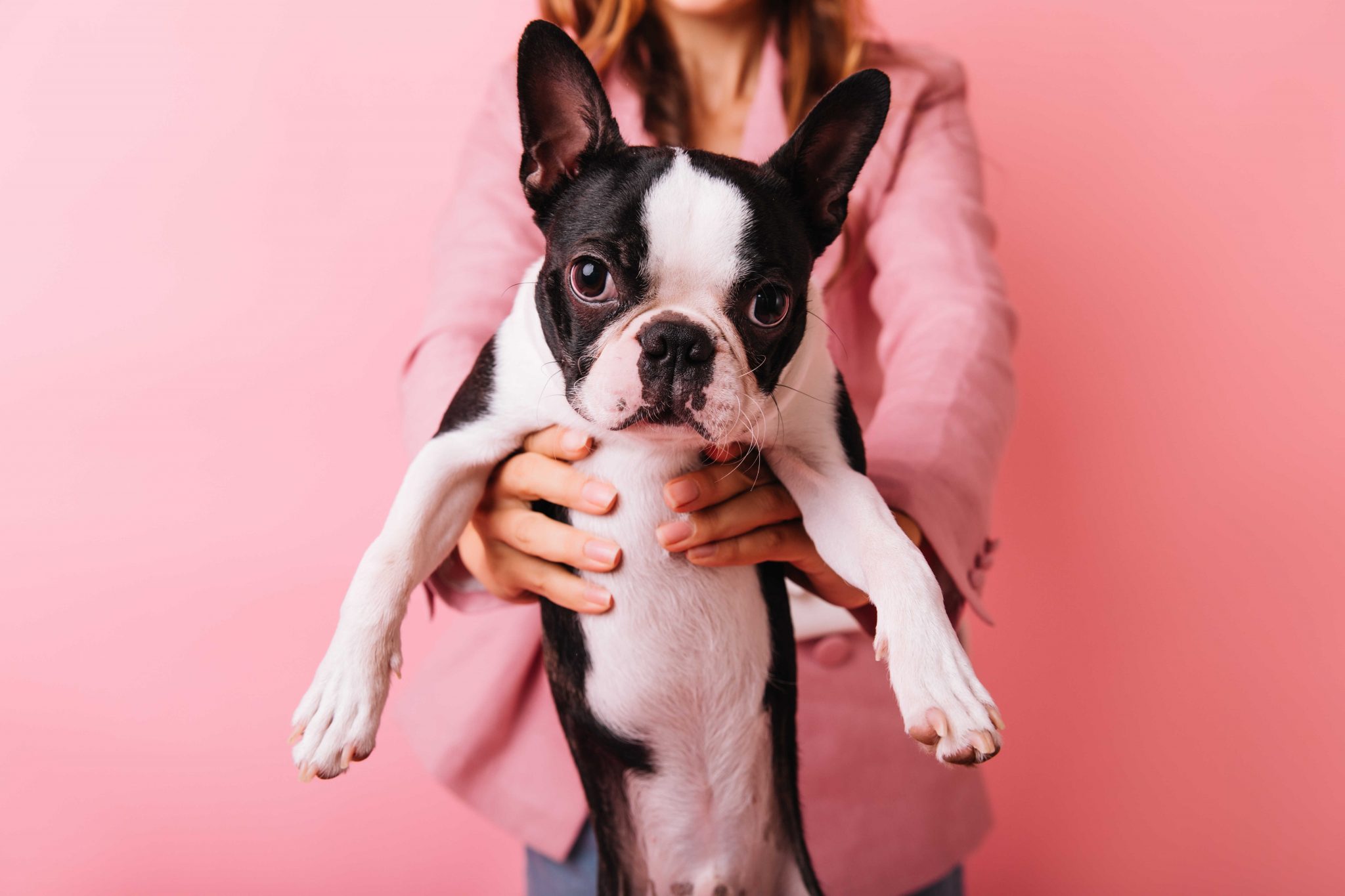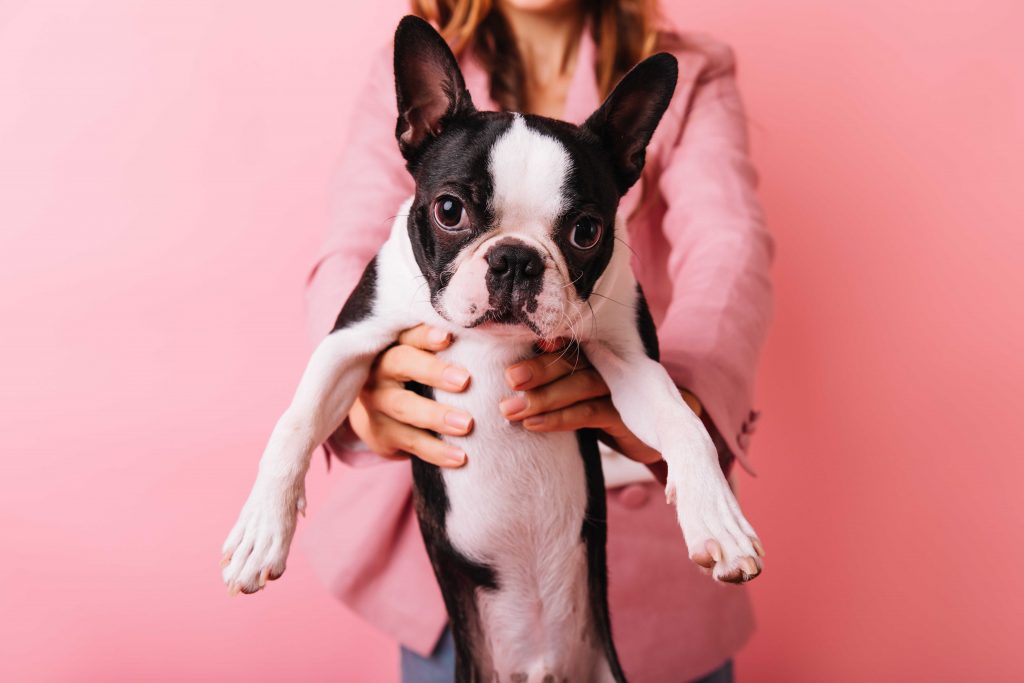 We can't say that one of these breeds is a better pick than the other. The thing is, both have a great background, are established in the world – and are fantastic companions for life.
However, if you have small children – or don't have plenty of living space – you should consider a Frenchie before thinking about an English bulldog.
Health-wise, both of these breeds are prone to some characteristic problems – but that doesn't set them apart from other dog breeds you might consider.
Overall, both the French bulldog and the English bulldog are solid choices, but at the end of the day – Frenchies might be a bit more fun and a bit easier to maintain in a smaller living space.
That said, if your lifestyle doesn't allow you to spend multiple hours a day with your pup, then the English bulldog might be a slightly better choice for you.
Either way, you can't go wrong with a bulldog!
French Bulldog Vs. English Bulldog – Conclusion
Now that you've looked at the information we've provided you with, we're convinced that you'll be able to make a decision more quickly.
If you narrowed it down to these two breeds, there's no way you could make the wrong choice.
But, do note that there are some slight differences between Frenchies and English bulldogs. So, let's take a look at them one more time, shall we?
Here's a quick French bulldog vs. English bulldog comparison:
| | |
| --- | --- |
| French Bulldog | English Bulldog |
| Energetic | Low to mid energy levels |
| Smaller than the English bulldog | Bigger than the Frenchie |
| Prone to some diseases | Prone to heart and sugar levels |
| Need less space | Need a bit more space |
Now that you have all these differences in mind, it should be easier to reach a decision. But regardless of what breed you choose, we're sure that you'll be happy with your choice!
About

Johnny

Johnny, a Frenchie owner and enthusiast, shares his wealth of knowledge on training and caring for French Bulldogs. When not writing, he enjoys hiking and time in nature with his pets.