Gray French bulldogs with blue eyes are one of the most-searched-for dog breeds out there.
So, it's not uncommon for people to wonder how do French bulldogs get their blue eyes?
And, well, that's why we're here today – to answer that question!
Now, there are several factors that need to be present for a dog to have blue eyes – but the most crucial role is played by the M-locus and S-locus genes in Frenchies.
That may sound confusing since the majority of French bulldog puppies are born with blue eyes, but that's the catch: 
It doesn't mean that they'll keep that eye color after they grow a little.
It's much like human babies born with blue eyes; they'll eventually develop different eye colors, usually after a few months.
That's why the M-locus and S-locus genes are essential here; they are in charge of keeping the characteristic blue color of your Frenchie's eyes.
But enough of the intro – let's jump into the detailed explanation and see what else hides behind those unique blue eyes!
Blue Eyed Frenchies – How Do They Happen?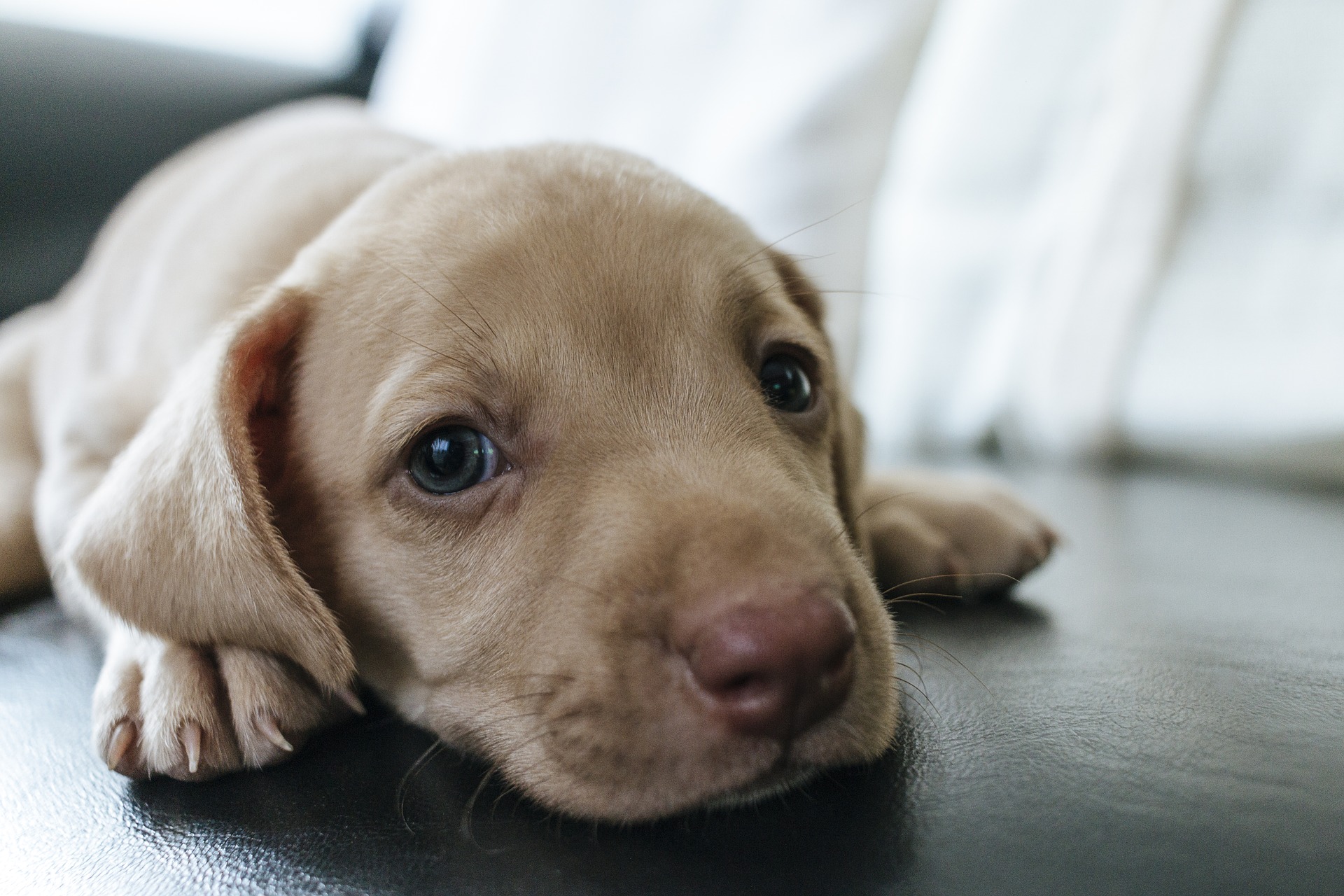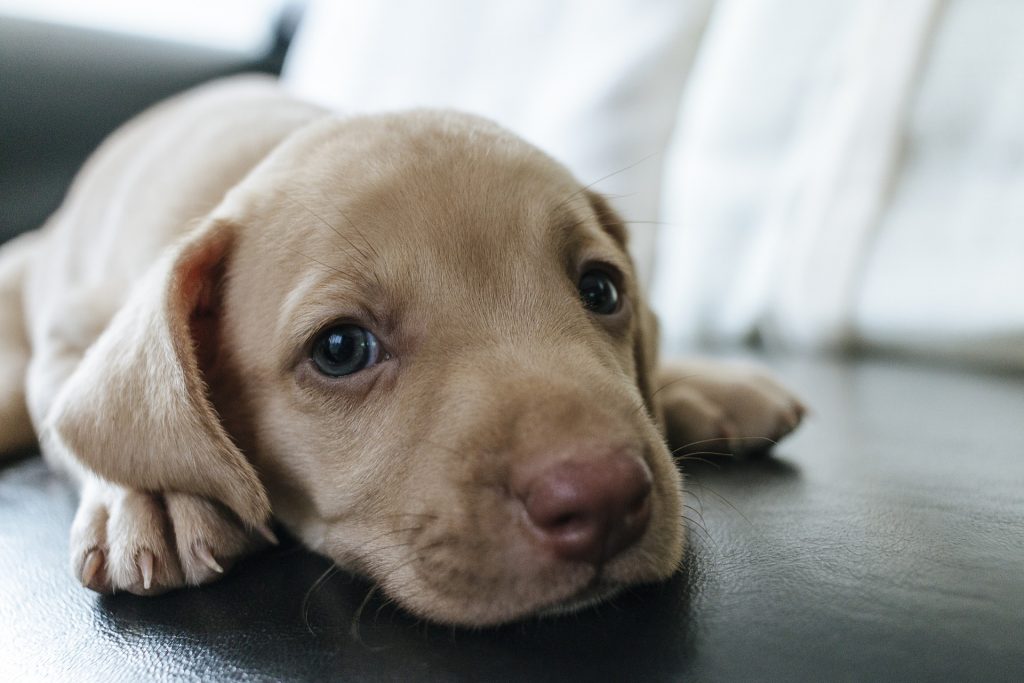 Generally speaking, the only determining factor for your Frenchie puppy keeping its blue eyes is if they carry a gene connected to the Merle French bulldogs or not.
French bulldogs come in a million different variants, colors, and sizes. Some Frenchies are rarer than others, and the Merle Frenchies – which all have blue eyes – are one of them.
The primary reason why this variation of French bulldogs is so popular is their distinct blue eyes.
Although there's no guarantee that the Merle French bulldogs would keep their blue eyes after the puppy phase, there's a pretty good chance they'll keep the authentic eye color if they carry the recessive gene.
There are other variations of Frenchies that also have a bigger chance of having blue eyes – but again, there's no guarantee if it will "stick."
The M-locus and S-locus genes play the most significant role in the answer.
Will French Bulldog Puppies Keep Their Blue Eyes?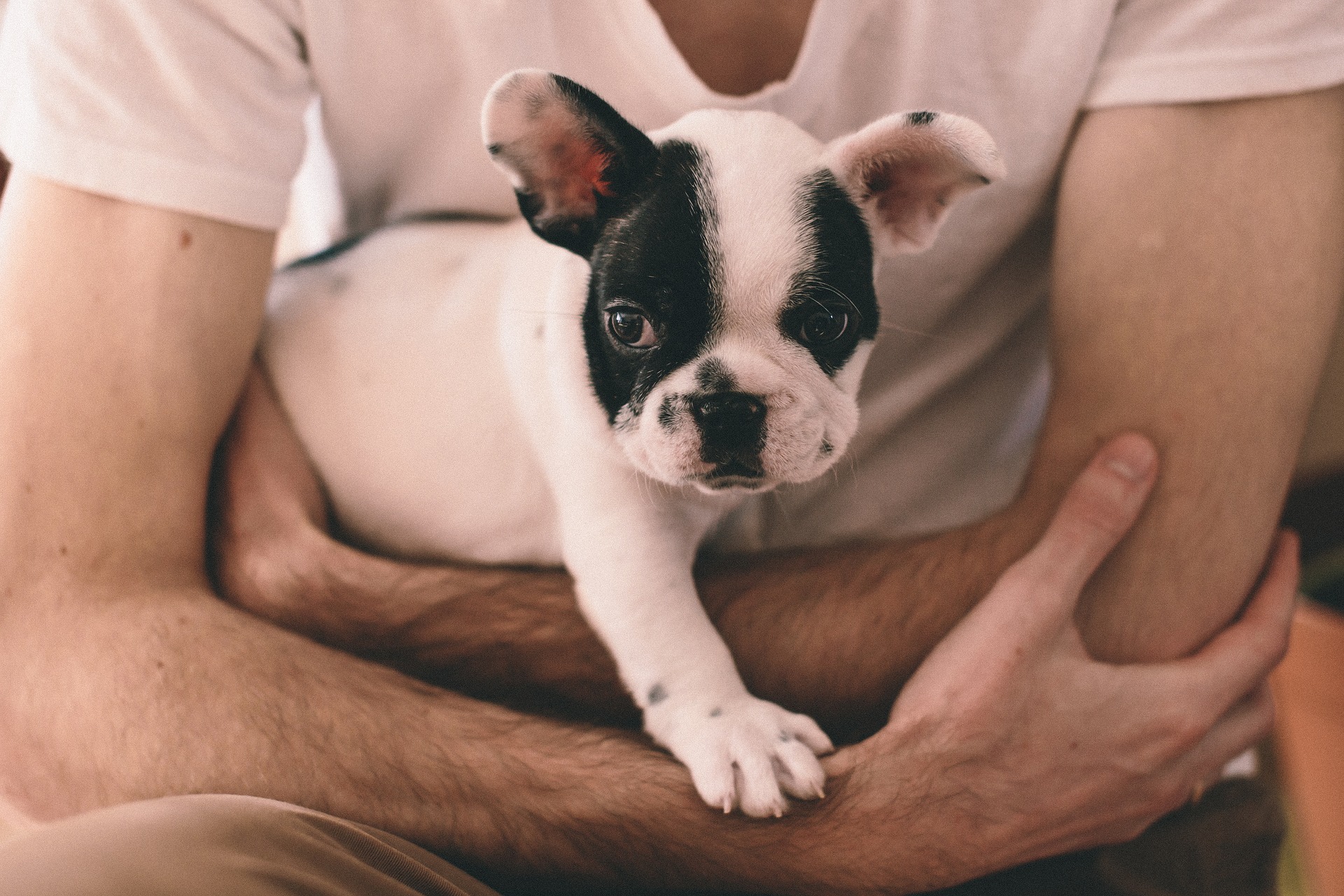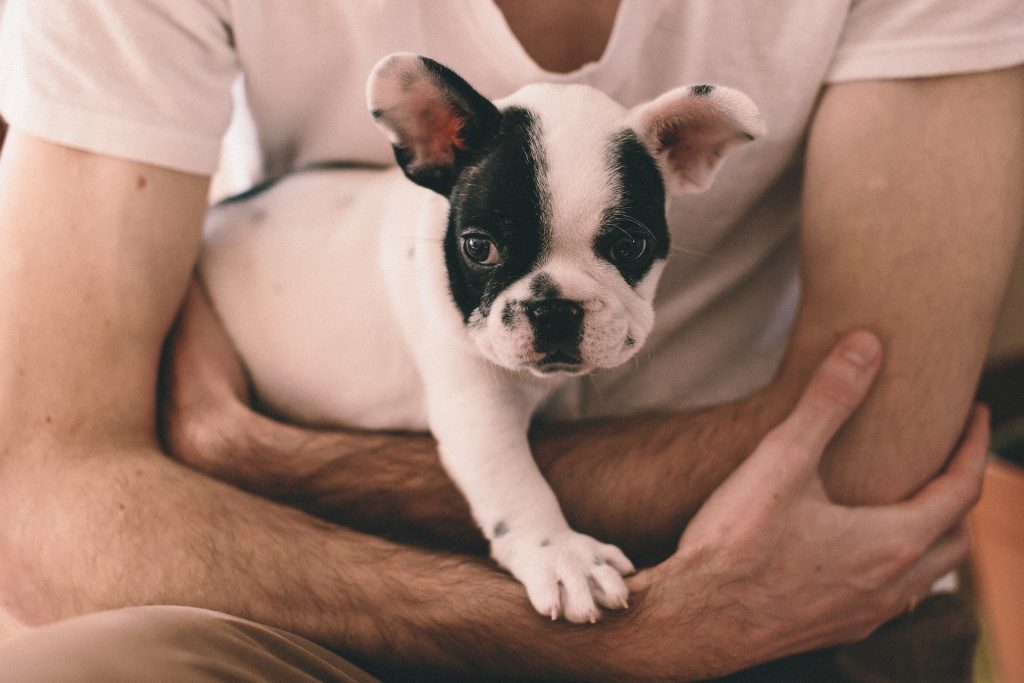 Like we've already said, dogs (including French bulldogs) are often born with blue eyes or very light-colored eyes. Still, there's no guarantee that those blue eyes won't turn black, deep brown, or amber when the puppy phase is over.
That can be a pretty stressful period for some dog breeders; they're all hoping for their puppies to keep the authentic blue eye color. 
Why? 
Well, for one, blue-eyed dogs are becoming increasingly popular. And two, dogs with genuinely blue eyes are pretty darn rare. 
This growing interest in blue-eyed dogs isn't something new, though. Quite the contrary – it's old.
People have been obsessed with dogs with blue eyes throughout history. So, the fact that these dogs are desirable is nothing new, honestly. And again, that's because they're so incredibly rare.
French bulldogs are one of those breeds where blue eyes are highly sought-after. We don't know why exactly that is – but we can make some assumptions.
For example, regardless of what color your Frenchie is or what variation we're talking about, all shades and hues of French bulldogs' coats go well with blue eyes. 
Think about it – a gray Frenchie with blue eyes. That would look so adorable, wouldn't it? 
Besides the aesthetics, there's the feeling of prestige when you see a French bulldog with blue eyes, again, because they're oh-so-unique and rare.
When it comes to Frenchie puppies, there's a high possibility of them being born with blue eyes, but there's always the question of will they keep them as they mature.
There's no rule; claiming one or the other with absolute certainty is pretty much impossible.
The only number that we're comfortable discussing here is that there's about a 5% chance of your dog – including French bulldogs – having blue eyes.
We told you they're rare.
Purebred Frenchies have a higher possibility of having blue eyes since Frenchie breeders do care about the DNA of their dogs and the genetic backgrounds of the dogs they're breeding.
And that can sometimes result in the whole litter having blue eyes that they'll keep even after the puppy phase.
Can You Influence Your Frenchies Eye Color?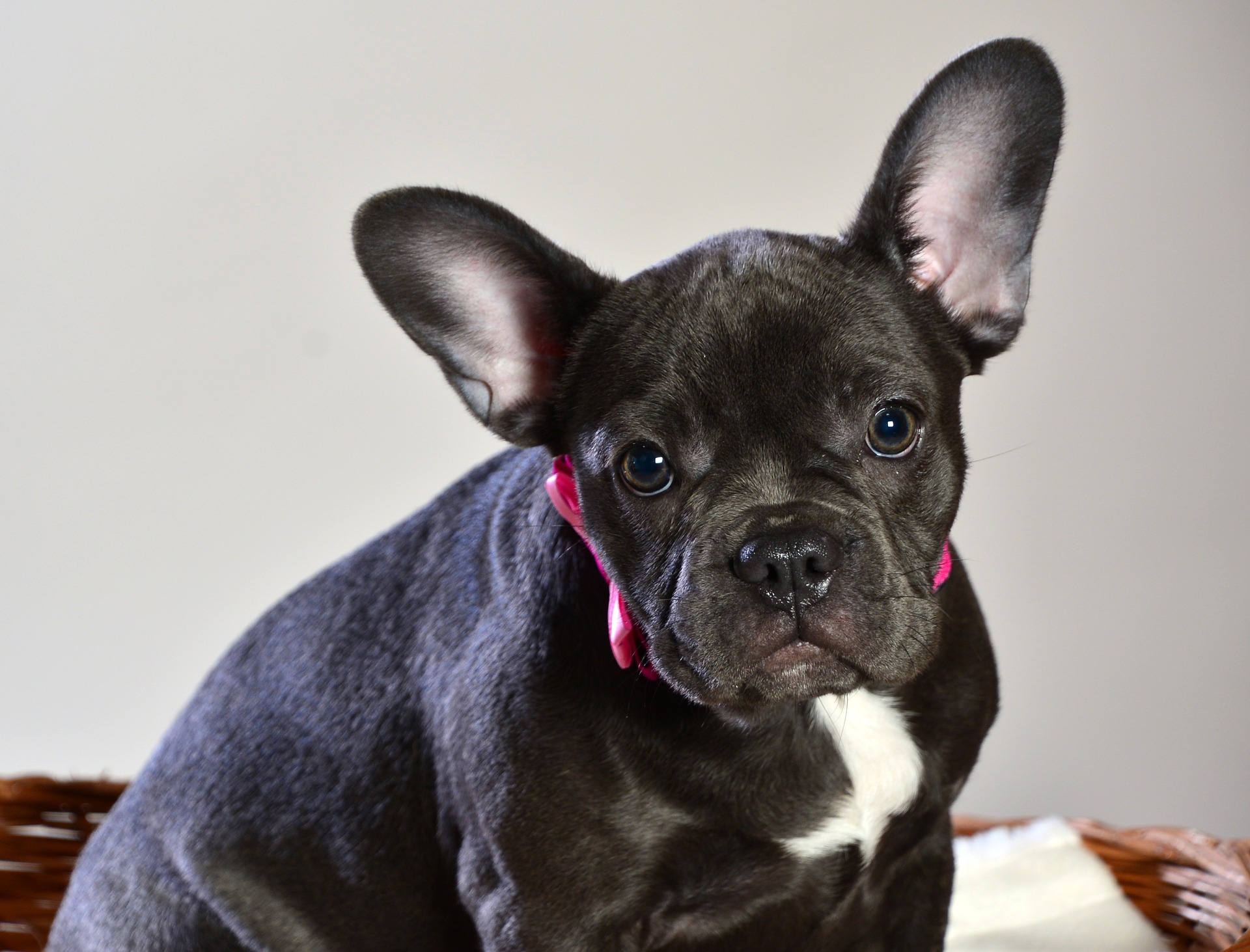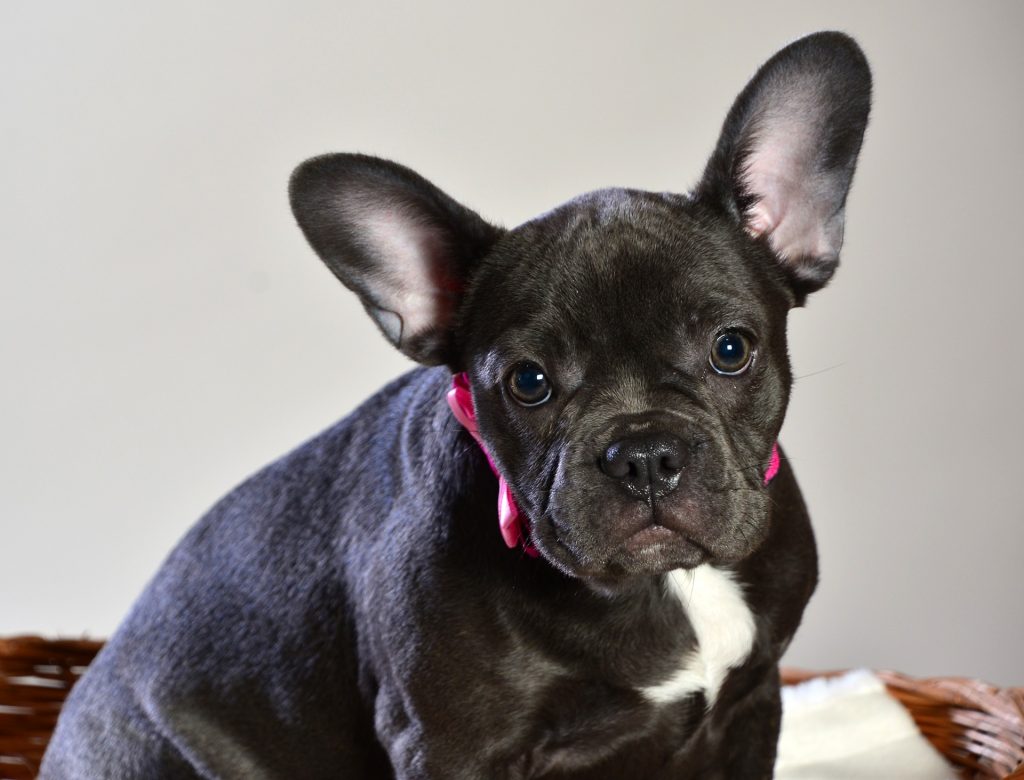 There are some bold claims out there that, by manipulating the food or lifestyle of your dog, you can influence their eye color to a degree. Look, the Internet is a wild place – and not everything you read is true. 
The same goes for this claim: 
Saying something like this couldn't be further from the truth. It goes against biology, DNA – and, well, science in general. 
Your Frenchie's eye color might change slightly throughout your pup's lifetime. However, it has nothing to do with the lifestyle or food that they're eating.
Outside factors can't influence your dog's eye color in any way. That's flat-out impossible since eye color is determined by DNA – and not lifestyle-related things.
Oh, and one more thing:
If you notice your Frenchie's eye color changing, and it looks like they're losing the eye color, it might be an indicator of an underlying medical problem. So, in that case, it's wise to visit a vet!
Do Blue-Eyed Frenchies Cost More?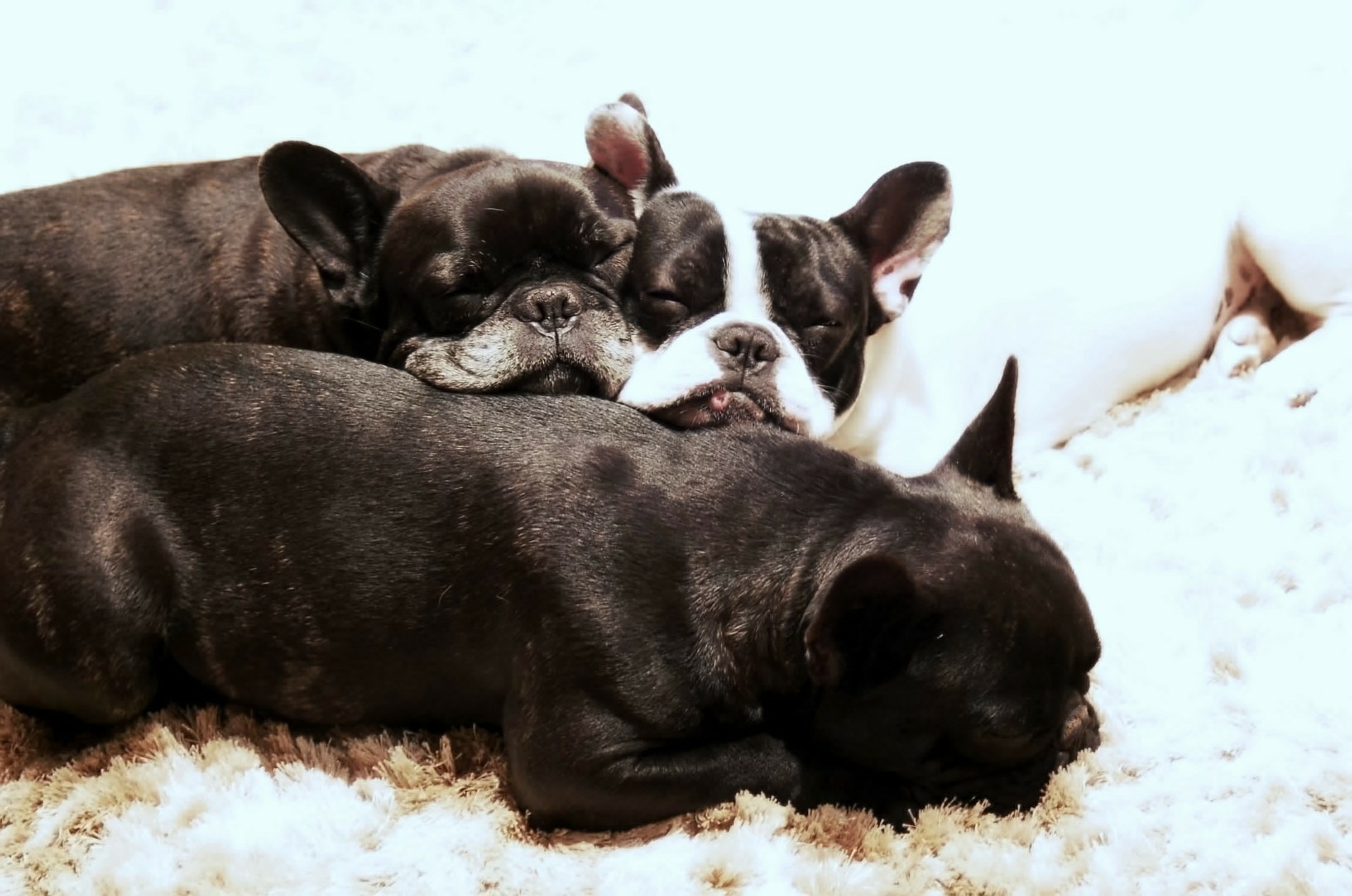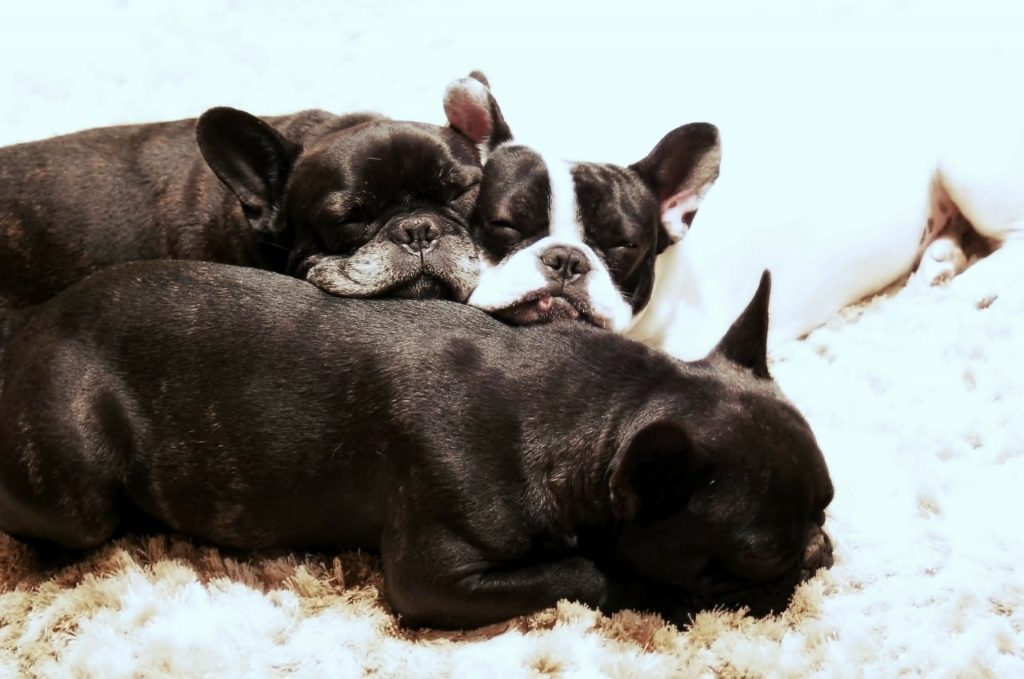 Well, yes, the majority of dog breeders will likely charge more for blue-eyed puppies – provided that the puppies have outgrown the phase in which they might lose the distinct blue eye color, of course.
That brings us to the next point: 
You should keep in mind that some dog breeders also try charging more for very young puppies just based on their eye color.
That isn't justified, though, since those dog breeders can't guarantee that the puppy with blue eyes won't change eye color in a matter of weeks or months.
Our advice is to do your research and determine the possibility for that dog breed – in this case, Frenchies – to have blue eyes even after they grow out of their puppy phase.
How Do French Bulldogs Get Blue Eyes? – Finalizing Our Thoughts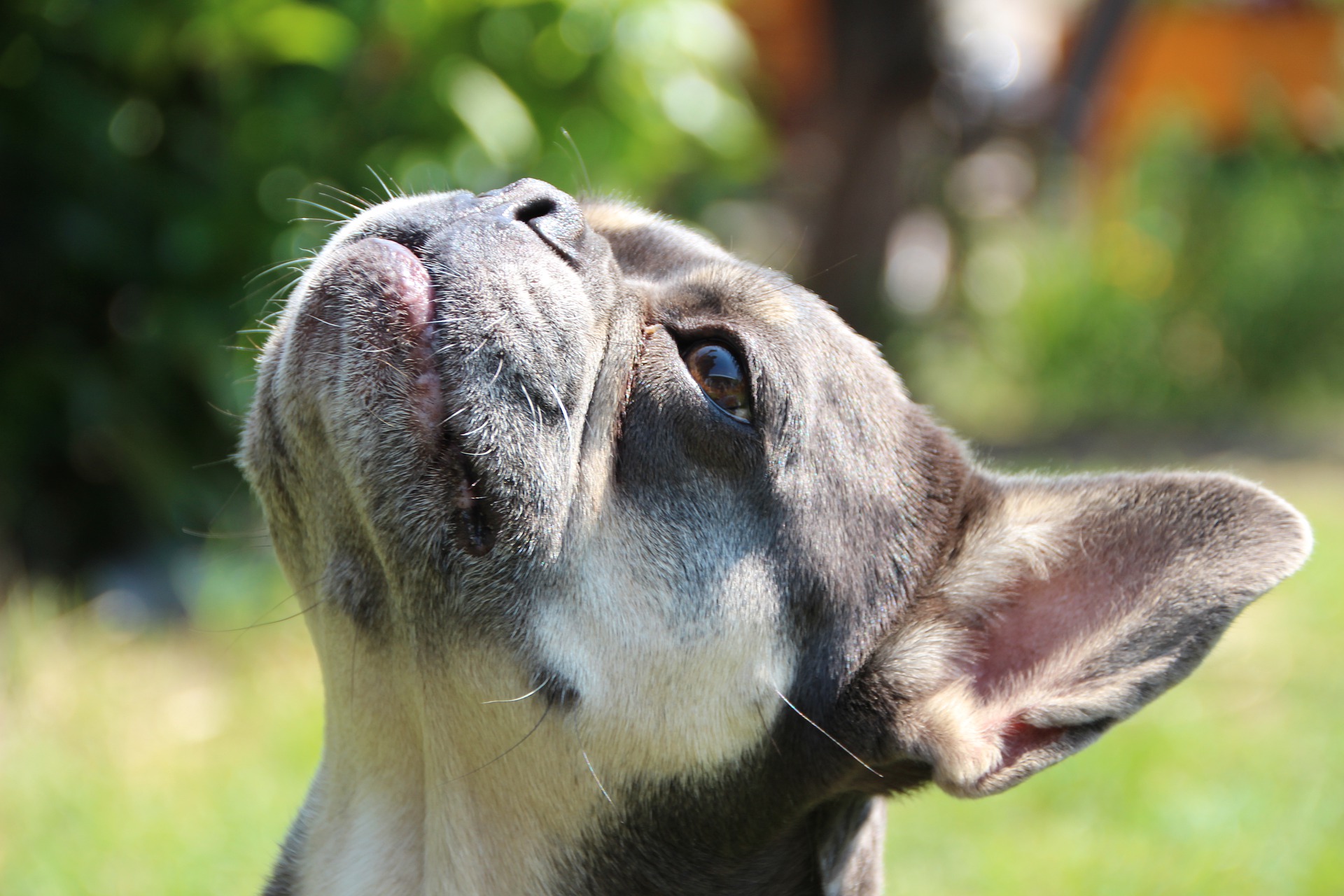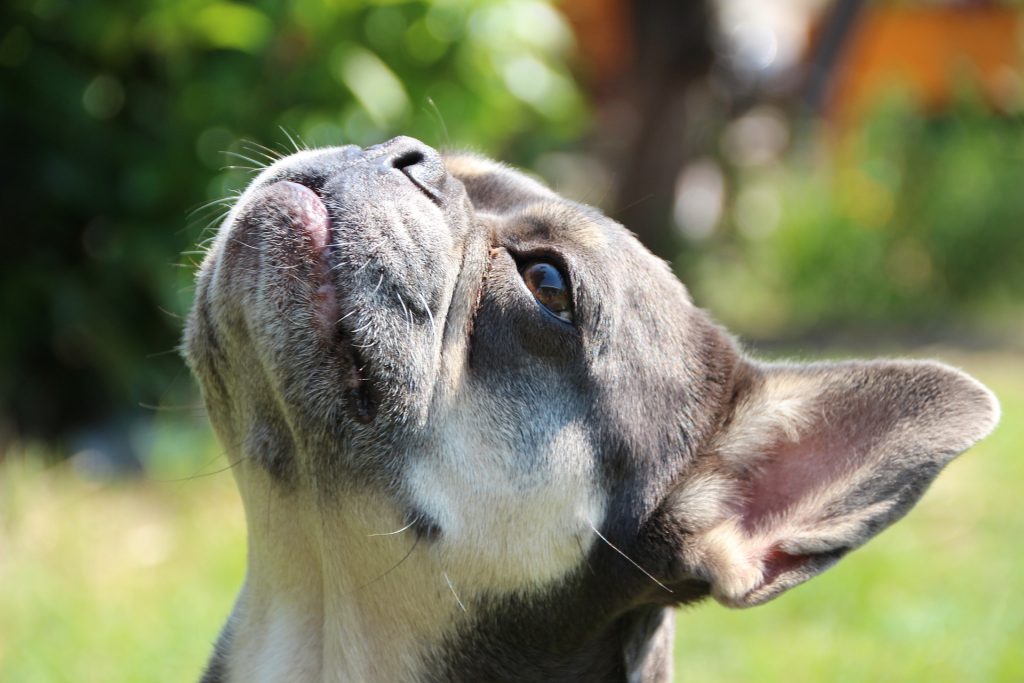 It seemed like a simple question – but as you can see, there were many sub-topics to cover to educate you on the subject completely.
Let's recap some of the most important things and see what's imperative to remember:
First, French bulldogs get their blue eyes from M-locus and S-locus genes found in their DNA.
If your Frenchie doesn't have those genes, the chances of your pup having blue eyes after the puppy phase are slim to none.
Also, there are some variations of French bulldogs that are more prone to having blue eyes throughout their lifetimes, such as Merle French bulldogs with lighter coats – and lighter eye colors.
And make things clear, again, there's no way of you influencing and manipulating your dog's eye color in any way, shape, or form:
Regardless of what your dog eats and what kind of lifestyle it has, its eye color will change a bit throughout the years. But that's not because of something you did; it's because of biology.
One last thing to recap is that some French bulldog breeders will boost the price solely because some puppies have blue eyes.
Keep an eye out for that since there will be instances where you won't be able to tell – at least not with absolute certainty – if the Frenchie puppy will have blue eyes when it grows up or not.
We wish you and your blue-eyed doggo a great day!
About

Johnny

Johnny, a Frenchie owner and enthusiast, shares his wealth of knowledge on training and caring for French Bulldogs. When not writing, he enjoys hiking and time in nature with his pets.