Last Update:

June 26, 2023
Hey there, Frenchie parents! It's Johnny here, your go-to guide for all things French Bulldog. Today, we're going to tackle a topic that might be a bit scary but is incredibly important to understand – seizures in French Bulldogs.
Imagine this: One moment, you're having a blast playing fetch with your adorable Frenchie, and the next, they're on the floor, their little body convulsing uncontrollably. It's a heart-wrenching sight, and it can happen out of the blue.
But don't worry, that's why we're here. We're going to delve into the world of canine epilepsy, a condition that's more common than you might think and can have serious implications for your Frenchie's health.
Whether you're here because you're worried about your Frenchie's health, or you've already witnessed a seizure and are looking for answers, you're in the right place. We're going to discuss what causes seizures in French Bulldogs and provide some potential treatment tips.
So, let's get started. Because when it comes to our Frenchies, knowledge is the best tool we have to keep them safe and healthy.
Understanding Canine Seizures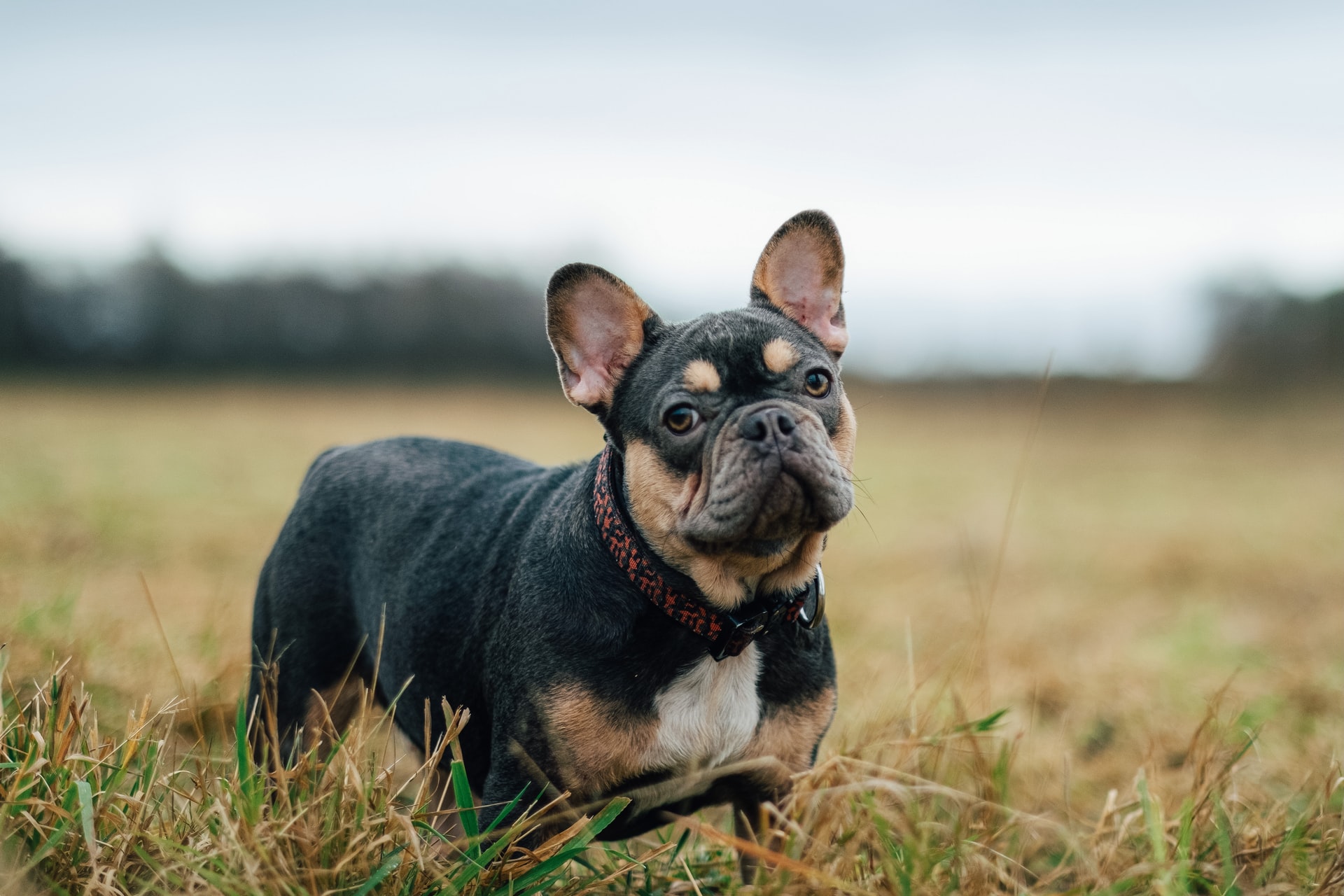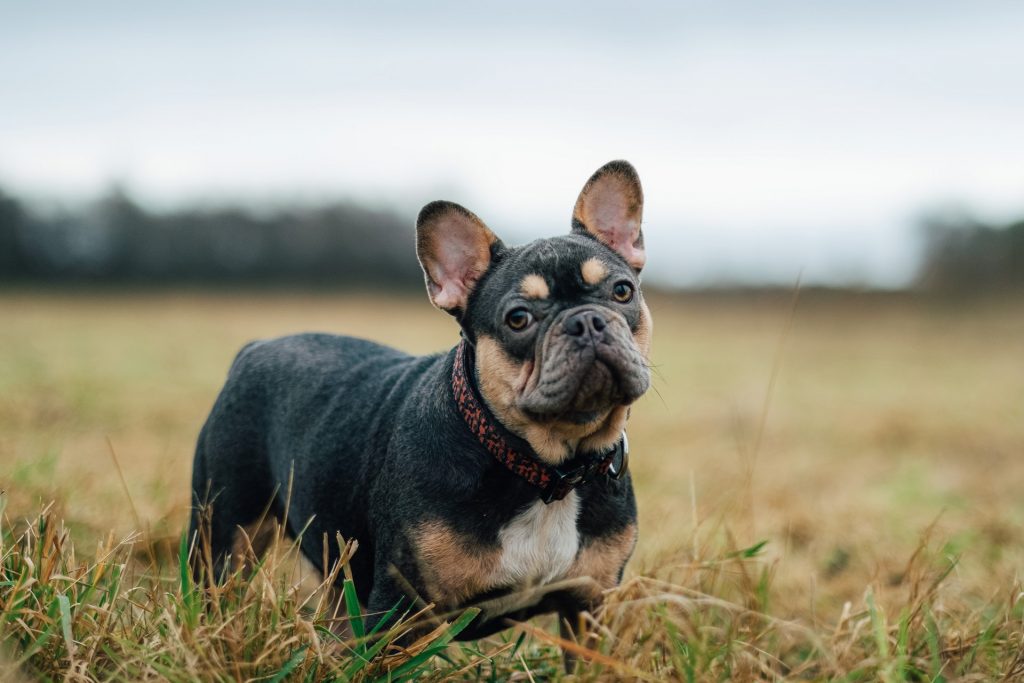 If you're new to the world of canine epilepsy, let's take a moment to understand what we're dealing with. Canine epilepsy is a neurological condition that results in sudden, temporary nerve cell disorders causing involuntary muscle movements.
Epilepsy is a term that denotes repeated seizures. Some seizures occur frequently and at regular intervals, while others are unpredictable. But no matter their frequency, they're a cause for concern.
To highlight the importance of this health issue, consider this statistic: nearly 60% of dogs experience recurrent seizures, which can shorten their life expectancy to 8 years, down from the average of 11 years.
Now, let's dive into the leading causes of seizures in French Bulldogs. And remember, if you're looking for more general information about French Bulldog health, don't forget to check out our comprehensive health section.
Leading Causes Of Seizures In French Bulldogs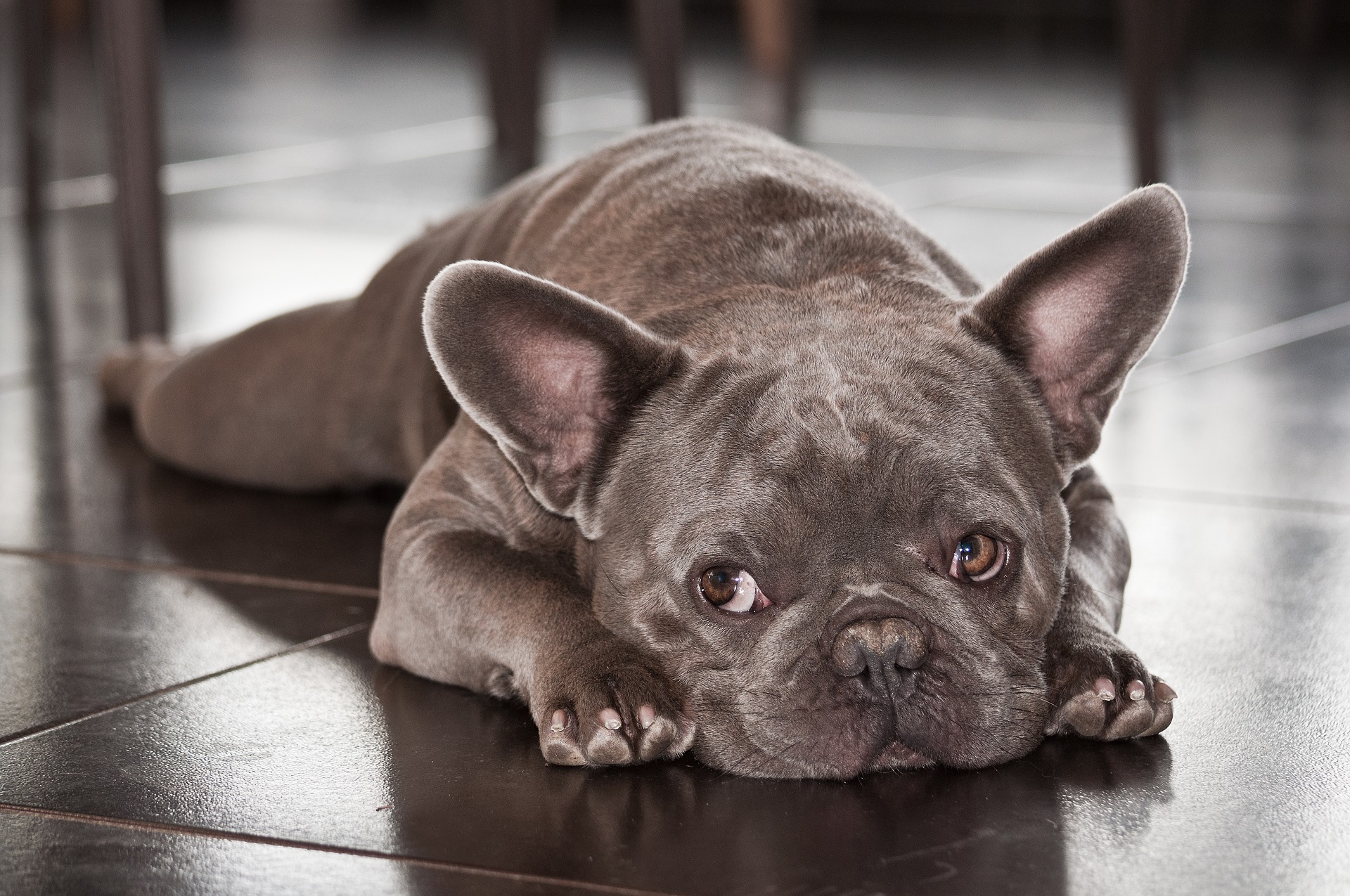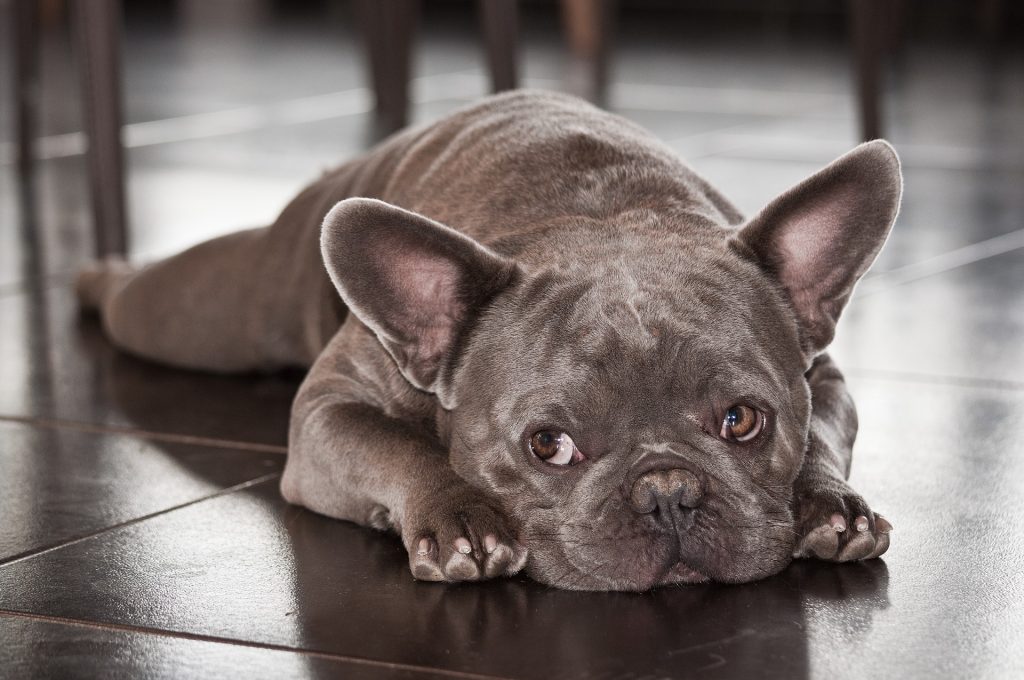 Seizures in our beloved Frenchies can be a frightening experience, and understanding the potential causes is the first step to managing this condition. 
There are numerous potential triggers for seizures, and it's important to remember that each dog is unique and may have different sensitivities or underlying health issues.
Infections, particularly those affecting the ears, can lead to seizures if not treated promptly. Dust mites, allergies, bacteria, and in-grown hair are all potential culprits.
Both food and chemical poisoning can cause seizures. Ensuring your Frenchie has a safe and healthy diet, and keeping harmful substances out of reach, is crucial.
#3 High/Low Blood Pressure
Both high and low blood pressure can trigger seizures. Regular check-ups can help monitor your Frenchie's blood pressure and prevent potential issues.
Anemia, often caused by a lack of vitamins in the diet, can make your Frenchie more prone to seizures. Ensuring a balanced diet is key to preventing this.
Strokes can lead to seizures and are more common in older French Bulldogs with a history of blood clots. Severe seizures can even cause permanent blindness.
Liver diseases can lead to seizures and eventually liver failure if not treated promptly. Regular check-ups can help catch any potential issues early.
In addition to these common causes, there are other health problems that can lead to seizures in dogs, including infection or inflammation of the brain, cancer affecting the brain, hypoglycemia (low blood sugar), hypocalcemia (low blood calcium levels), kidney failure, low blood oxygen levels, lead toxicity, organophosphate toxicity, antifreeze poisoning, hydrocephalus (buildup of fluids in brain cavities), and heatstroke.
It's also worth noting that some dog breeds, including French Bulldogs, are more prone to seizures due to genetic factors.
In a study published in the Journal of Veterinary Internal Medicine, it was found that French Bulldogs are among the breeds with a higher risk of idiopathic epilepsy.
Remember, these are just a few potential causes. If your Frenchie is showing signs of discomfort or unusual behavior, it's always best to consult with a vet. If you've noticed other symptoms like your French Bulldog's back legs shaking or your French Bulldog bleeding from the anus, these could be signs of other health issues that need immediate attention.
Early detection and treatment can significantly improve your Frenchie's quality of life. So, keep an eye out for any unusual behavior and don't hesitate to seek professional help if you're concerned.
Our Store's Star Performers: A Peek into the Top 2 Favourites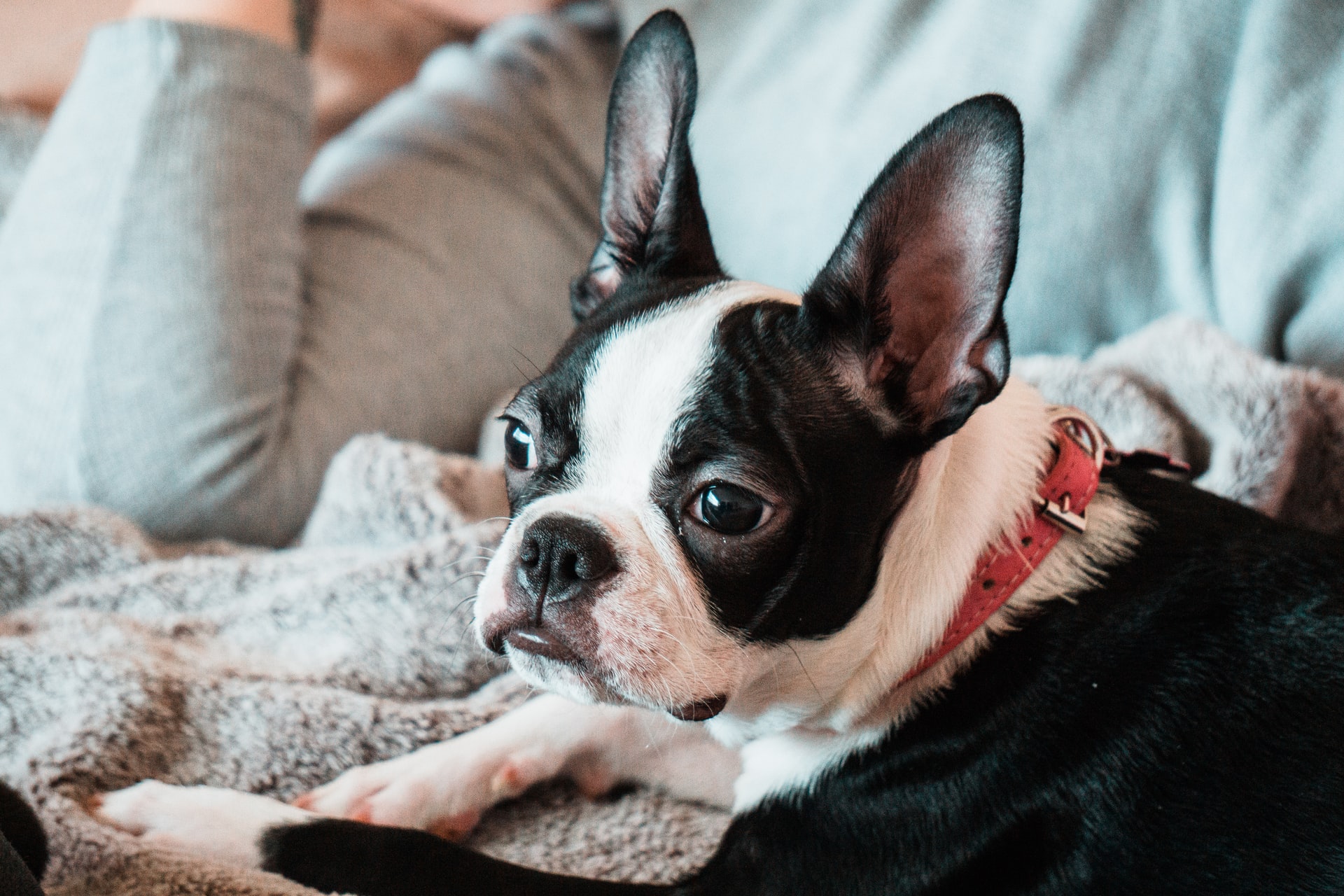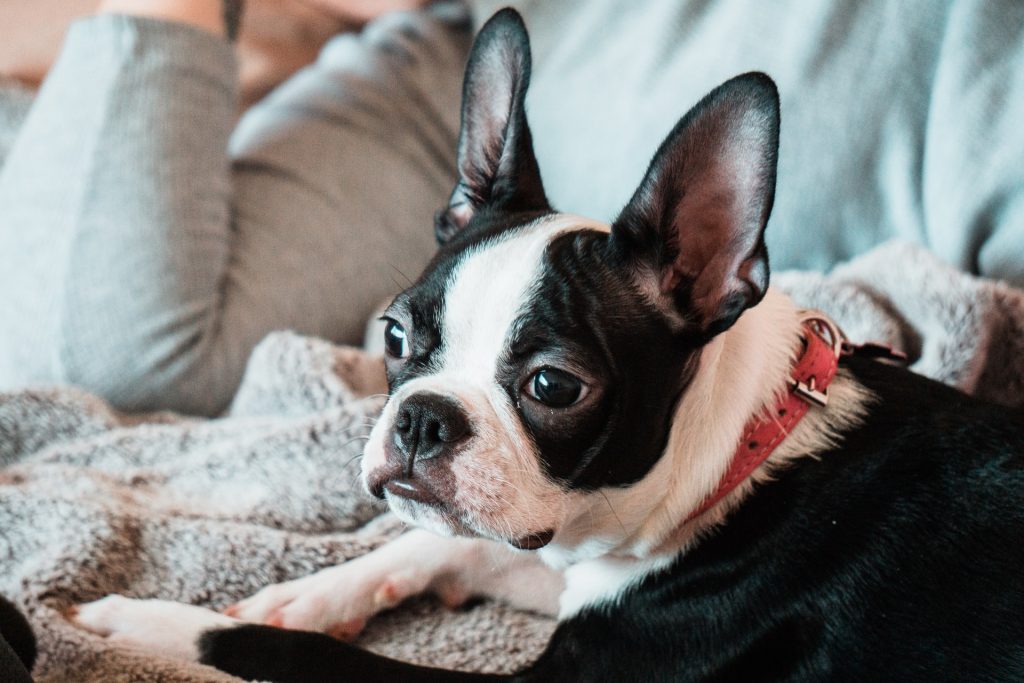 Timing is everything when it comes to seizures. The sooner you notice the warning signs, the better you can help your Frenchie. Here are some symptoms that might indicate your French Bulldog is having a seizure:
Constantly running in circles
Suddenly falling on the floor
Being unable to look around the room
Excessive drooling
Going unconscious
Biting
Stiff muscles
Urinating uncontrollably
Twitching
Helping Your Frenchie During a Seizure
Witnessing your Frenchie having a seizure can be a heart-wrenching experience. But remember, staying calm is the best thing you can do for your pet in that moment. Here's how you can help:
Prevent Injuries: During a seizure, your Frenchie might lose control over its body. Make sure it doesn't fall off furniture or down stairs. Clear the area of any objects that could cause harm.

Avoid Restraining: It might seem counterintuitive, but avoid restraining your Frenchie during a seizure. Touching your dog won't provide any relief or change the outcome of the seizure. In fact, there's a high chance you might get bitten accidentally.

Note the Duration: Keep track of how long the seizure lasts. This information can be crucial for your vet to determine the severity of the condition.

Take a Video if Possible: If you can, take a video of the seizure. This can provide valuable information to your vet about the type and severity of the seizure.

Contact Your Vet: You don't need to call your vet every time your Frenchie has a seizure. But if it's the first time, or if the seizures start happening more frequently, it's time to get in touch with your vet.
Remember, it's considered an emergency if a seizure lasts more than three minutes, if your Frenchie has more than two seizures in 24 hours, or if you suspect poisoning. In such cases, get your Frenchie to a veterinary facility immediately. Don't wait for a seizure lasting more than three minutes to end. The longer a seizure lasts, the higher the risk for serious and possibly fatal complications.
If your Frenchie's seizures become a recurring issue, it might be time to see a veterinary neurologist. They can help pinpoint the root cause of the seizures and determine the most effective treatment plan. This could lead to the best possible outcome for your Frenchie.
For more information on what to do when your dog has a seizure, check out this comprehensive guide by Southeast Veterinary Neurology.
Please note that this is a general guide and may not cover all situations. Always consult with a professional veterinarian for advice tailored to your Frenchie's specific condition.
Treatment Options for Seizures in French Bulldogs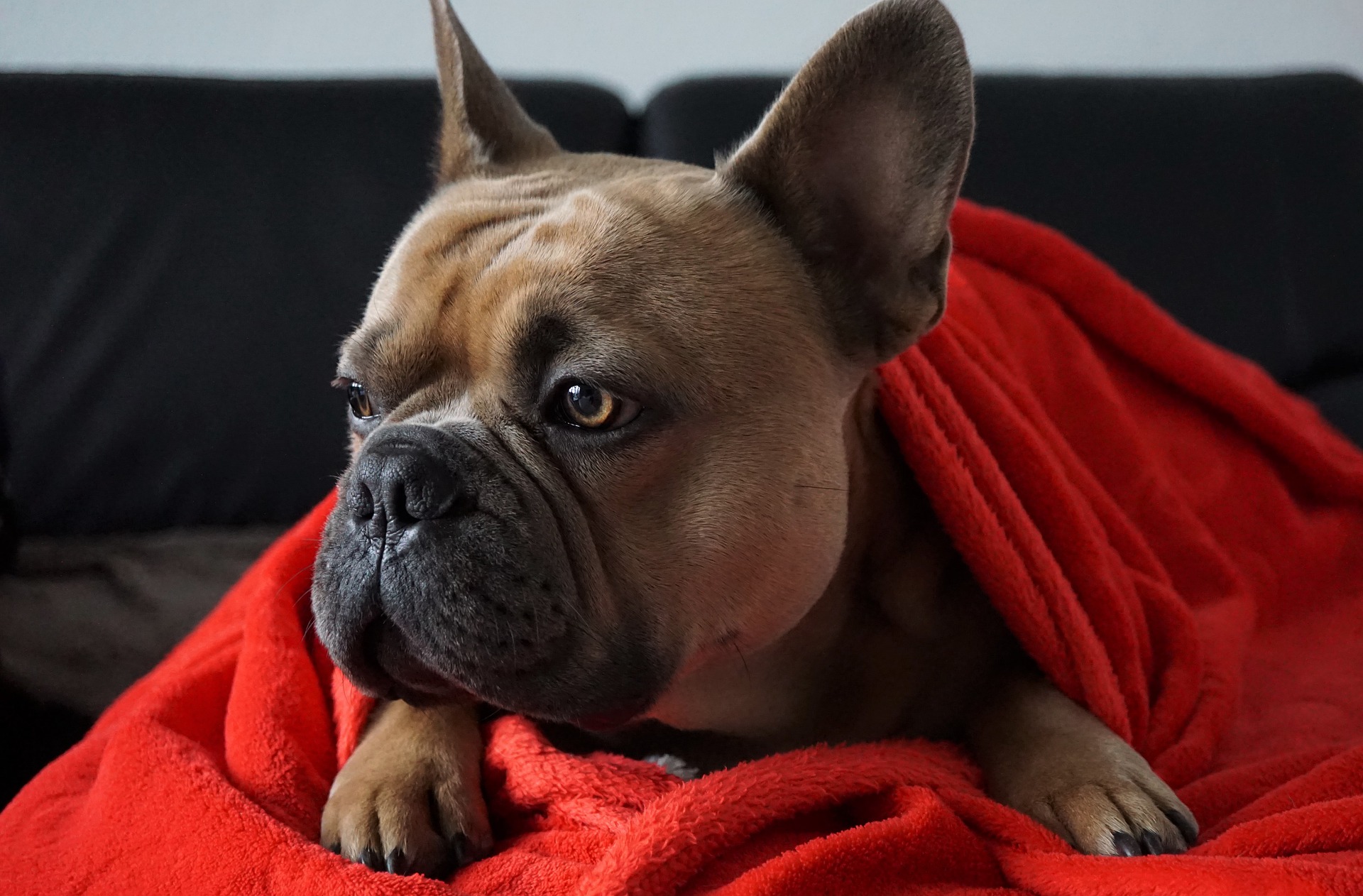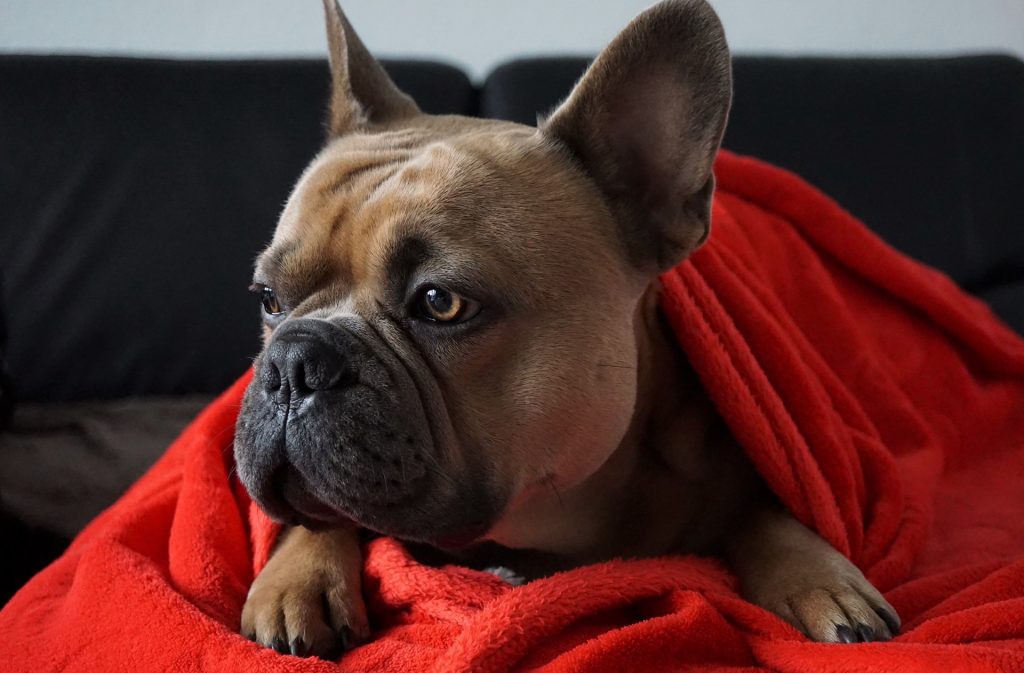 When it comes to treating seizures in French Bulldogs, it's important to remember that every dog is unique and what works for one might not work for another. However, there are several common treatment options that veterinarians often recommend.
Anti-Epileptic Drugs (AEDs)
The first line of treatment for seizures in dogs is often anti-epileptic drugs (AEDs). These medications work by reducing the frequency and severity of seizures. According to Davies Veterinary Specialists, the most commonly used AEDs for dogs are Phenobarbitone and Potassium Bromide. Phenobarbitone is often the preferred first choice as it takes effect more quickly than Potassium Bromide.
Regular Blood Tests
Regular blood tests are crucial when your Frenchie is on AEDs. These tests monitor the concentration of the drug in your dog's blood, which determines not only the therapeutic effects but also the potential side effects. Blood concentrations of Phenobarbitone and Bromide should be monitored to ensure that they remain within a certain range of concentration known as the therapeutic range.
Dietary Changes
Some studies suggest that dietary changes can help manage seizures in dogs. For instance, a ketogenic diet, which is high in fats and low in carbohydrates, has been shown to reduce seizure frequency in some dogs. However, this should only be done under the supervision of a veterinarian.
CBD Oil
There's growing interest in the use of CBD oil as a treatment for seizures in dogs. While research is still in its early stages, some studies suggest that CBD oil may help reduce seizure frequency in dogs. However, more research is needed to fully understand its effectiveness and potential side effects.
Surgery
In some cases, surgery may be an option for treating seizures in dogs. This is usually considered when the seizures are caused by a specific problem in the brain, such as a tumor, and when the seizures are not responding to medication. However, surgery is a major procedure and is not suitable for all dogs.
Vagus Nerve Stimulation
Vagus nerve stimulation is a relatively new treatment option for seizures in dogs. This involves implanting a device that sends electrical signals to the vagus nerve, which can help control seizures. However, this treatment is still being researched and is not widely available.
Remember, it's crucial to work closely with your vet to determine the best treatment plan for your Frenchie. What works for one dog may not work for another, and it may take some time and adjustments to find the best treatment plan for your Frenchie.
---
Please note that this is a general guide and should not replace professional veterinary advice. Always consult with your vet for the best treatment options for your Frenchie.
From everything we've discussed, it's clear that seizures in French Bulldogs are a serious matter. There are many potential causes, most of them health-related. Conditions like abnormal blood pressure, anemia, and liver disease can quickly lead to seizures in your Frenchie.
But remember, it's your job as a Frenchie parent to help your furry friend through it! Regular check-ups, a balanced diet, and prompt attention to any unusual behavior can go a long way in preventing seizures and ensuring your Frenchie lives a long, healthy life.
And remember, we're always here to help. If you have any questions or want to share your own experiences, feel free to leave a comment below. We'd love to hear from you!
About Johnny
Johnny, a Frenchie owner and enthusiast, shares his wealth of knowledge on training and caring for French Bulldogs. When not writing, he enjoys hiking and spending time in nature with his pets. Stay tuned for more helpful tips and insights from Johnny!
And don't forget, if you're looking for more information on French Bulldog health, check out our other articles like why your French Bulldog's back legs are shaking or what to do if your French Bulldog is bleeding from the anus.
Stay pawsome, Frenchie lovers!
About

Johnny

Johnny, a Frenchie owner and enthusiast, shares his wealth of knowledge on training and caring for French Bulldogs. When not writing, he enjoys hiking and time in nature with his pets.