French bulldogs didn't get popular as pets because they like to be left alone – they are all about being with their people. While Frenchies don't bark as much, they can be vocal whenever they feel the need – and one particular sound that French bulldogs make a lot is crying.
Did you hear your French bulldog crying for the first time? What does it mean?
There are a couple of reasons for this – some of which are that your Frenchie wants attention, needs a potty break, or is feeling anxious. If you're certain that none of these are the reasons behind your pup's crying, then it could be a health-related issue.
In this article, we've covered possible reasons as to why Frenchies cry. So, without further ado, let's dive in!
Is Your French Bulldog's Crying Normal?
If you have been a bit frustrated by this behavior of your little friend, rest assured that it's normal – and you're not alone.
On the one hand, it's good to know that crying is normal behavior that many French bulldogs will display. On the other hand, it can sometimes be tiring to be followed around by a crying dog.
When it comes to French bulldog puppies, crying for the first few weeks after you get a new pup is to be expected. Your dog is adjusting to all sorts of changes – and a whole new environment – at a breakneck pace.
From learning to sleep without its mom to teething to learning the basic obedience commands, your Frenchie puppy is going to feel a bit overwhelmed. Thus, it's going to cry. 
We get that it might concern you, but crying is an entirely natural part of this process.
When it comes to adult dogs, French bulldogs are a somewhat noisy breed. They don't just cry and whine – they also snore, and some have even been known to make screaming sounds. 
Yup, Frenchies can scream. 
With this wide range of sounds in a Frenchie's regular communication repertoire, the fact that your French bulldog isn't barking a lot might go unnoticed. It's funny; the one thing you would expect from a dog, Frenchies don't do that often. 
Why Do French Bulldogs Cry?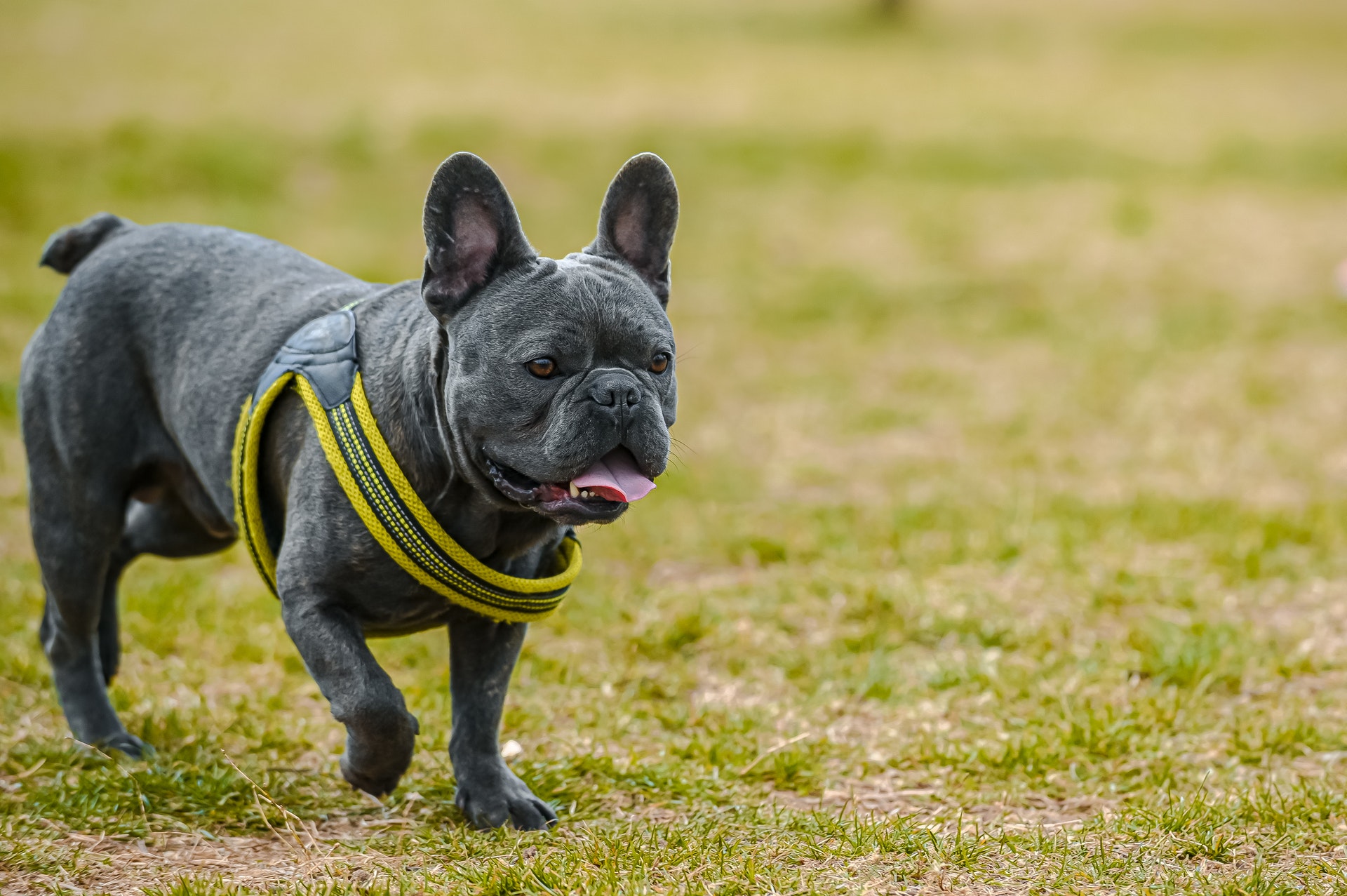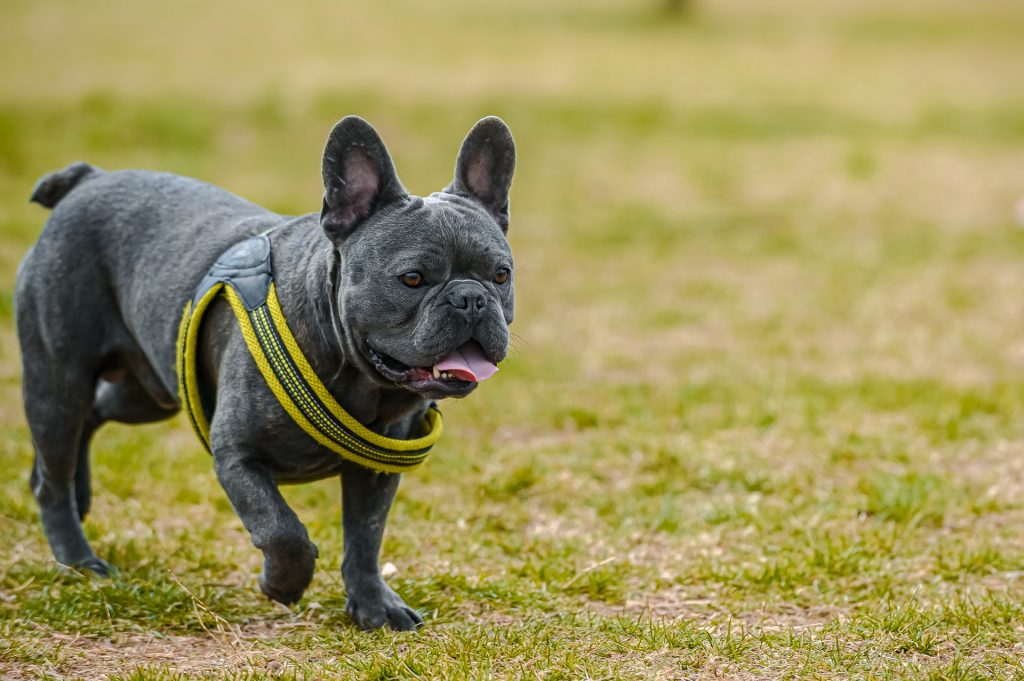 Understanding why French bulldogs cry will be a major step towards dealing with this somewhat troublesome behavior. And the sooner you figure out the "issue," the faster you can work toward finding a solution.
With that said, let's discuss several reasons behind your Frenchie's crying.
#1 Your Frenchie Is Feeling Lonely
French bulldogs are a created breed. They were bred down from larger bulldogs to their current small size. French bulldogs have a long history of accompanying people around town, lounging in coffee shops, and bellying up to the bar in saloons and dance halls.
So, a Frenchie spending time home – and alone – will feel pretty lonely, sometimes to the point of crying. 
#2 Your Frenchie Is Anxious
Just like many other dog breeds might bark due to anxiety or fear, your Frenchie is equally likely to cry and whine when they feel unsettled.
You can test that assumption by observing what your Frenchie does when it hears fireworks or thunderstorm rolls.
However, it doesn't take a big event to trigger anxiety in your French bulldog. Just realizing that you might be going out without them – and leaving them alone – could result in anxious crying.
Other signs of separation anxiety in French bulldogs include:
Destructive chewing

Shaking or shivering

Excessive sleeping

Aggression

Excessive licking

Hiding

Excessive scratching

Growling
#3 Your French Bulldog Is Cold
French bulldogs are rather small dogs – most weigh less than 20 pounds. They also have short and fine coats, which make for a refined and neat appearance.
However, this can cause your Frenchie to get cold in winter – or even when the air conditioning is in full-blasting mode during the summer.
For French bulldogs – and some other dog breeds – buying canine clothing isn't just for the sake of cuteness. It's also a way to help your little friend stay warm. 
That's especially important for French bulldogs, which are considered to be an indoor breed.
#4 Your Frenchie Isn't Feeling Well
Just like babies cry when they aren't feeling well, your French bulldog is pretty likely to express feelings of sickness by crying, too.
Dental problems, poor medication reactions, allergies, inappropriate diet, major changes in their environment – and other difficulties – can cause your Frenchie to cry.
Unfortunately, Frenchies run a higher risk of suffering from allergies. Crying could be your pup's way of saying, "Something's not right" – and usually goes hand in hand with redness and itching.
In most cases, dust and pollen are the ones causing the problem. You could get corticosteroid drops from your vet to ease your pup's discomfort.
#5 Your Frenchie Wants Attention
Sometimes French bulldog owners unintentionally reinforce the very behavior they're trying to stop by rushing to see what's wrong when their dog starts crying.
You can bet that your Frenchie will quickly figure out that crying equals attention – and will use it to their advantage. 
#6 Your Frenchie Is Bored
Frenchies aren't the most energetic of dog breeds. That's mainly due to their short muzzle type, which makes breathing a bit difficult for them.
Additionally, French bulldogs aren't that good at entertaining themselves. 
Their concept of entertainment is tied to you – doing whatever you're doing. So, when you're not around, your little friend might start crying to express the feeling of boredom.
#7 Your French Bulldog Is Confused
French bulldogs are sensitive dogs – they can pick up on the subtlest of your expressions and can sense conflict. That's one reason why they might be confused.
Even more so, like all dogs, Frenchies thrive on routine. Changes to their daily schedule might result in confusion regarding what's supposed to happen – or when.
And if your French bulldog is confused, you can expect some crying instead of typical barking. 
How To Stop Your Frenchie From Crying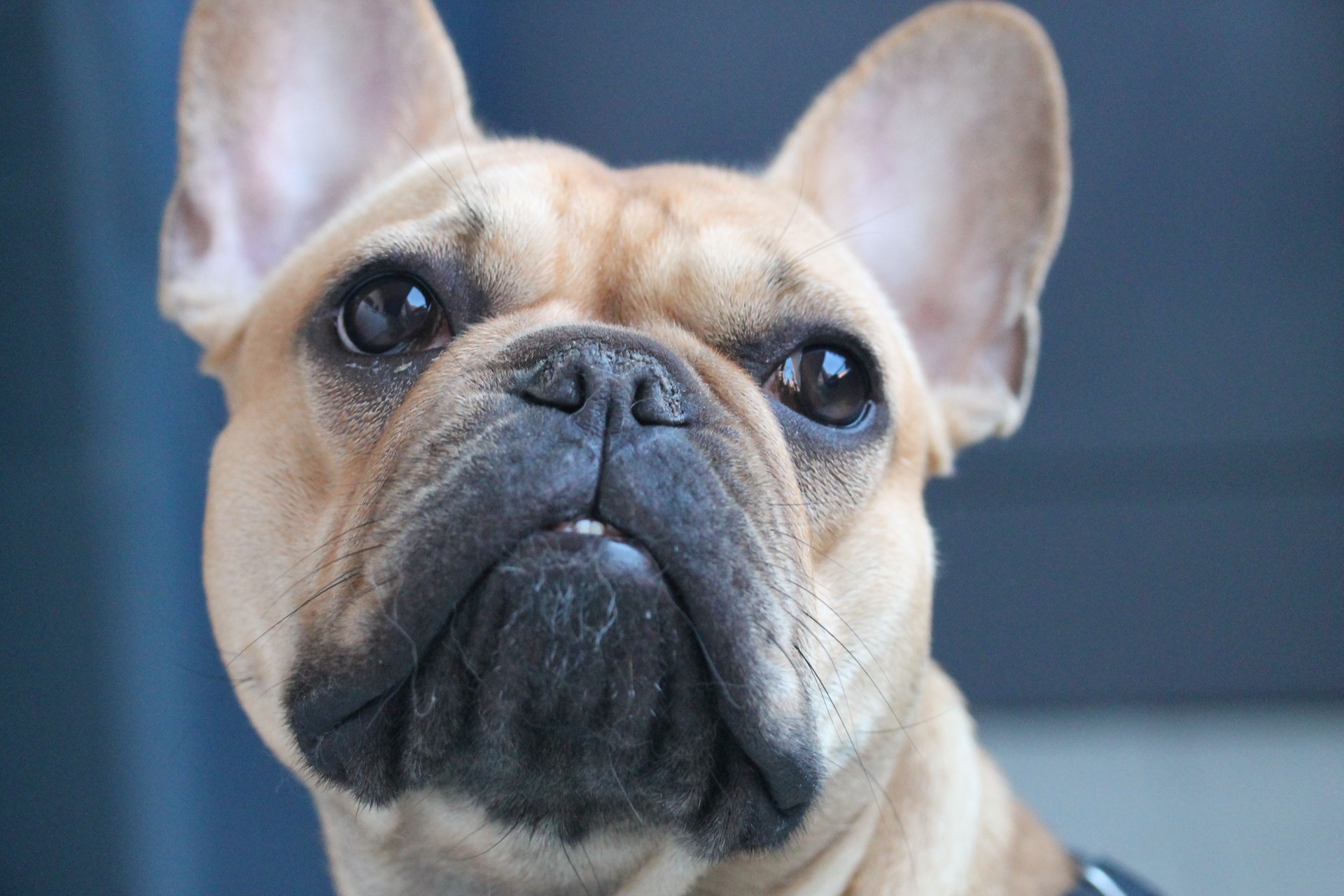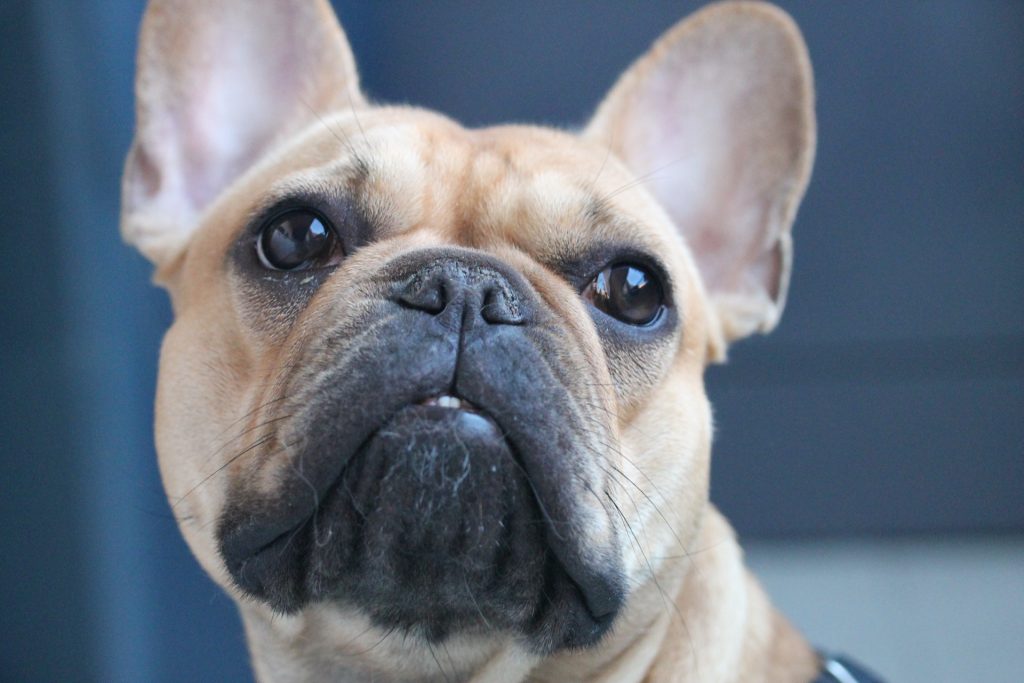 A few minutes of your Frenchie crying can be cute, but a few hours? Not so much. 
So, is there anything you can do to stop your French bulldog from crying? 
As a matter of fact, yes – there is.
The very first step is to check your French bulldog's health. Be sure to take your little friend to the vet so they can verify all is good health-wise.
Once health concerns are ruled out, you can start looking at behavioral issues that may be the reason for your French bulldog's crying.
Since Frenchies are known for being a breed that cries and whines instead of barking, some of this behavior is expected – no matter what you do.
However, you can minimize it by providing adequate socialization, exercise, and playtime.
You can also try to eliminate or minimize your behaviors that might reinforce the crying so that your Frenchie learns that it doesn't equal attention.
Conclusion: French Bulldog Crying – What Does It Mean?
As you can see, there are many reasons behind your French bulldog's crying. 
Whether your Frenchie is feeling lonely, anxious, confused, or isn't feeling well, they will express those feelings through crying.
Be sure you've met your French bulldog's primary needs – meaning food, water, potty breaks, and playtime. And if you suspect that your Frenchie isn't feeling well, take the pup to the vet for a professional examination.
Do you have a crying Frenchie at home? Feel free to share your tips on how to keep Frenchies quiet and content!
About

Johnny

Johnny, a Frenchie owner and enthusiast, shares his wealth of knowledge on training and caring for French Bulldogs. When not writing, he enjoys hiking and time in nature with his pets.