Frenchie cherry eye is visible when the third eyelid protrudes. This disease appears as a pink, oval-shaped protrusion in the nasal corner of the eye.
The nictitating membrane, or third eyelid, is considered to generate 30% of total tear water.
Moreover, it protects the cornea and aids in the distribution of tears over the eyes.
We are sure you have been looking for answers to these questions if you have noticed changes in your furry friend: What is French Bulldog Cherry Eye, and How Do You Treat It?
Regrettably, you could discover a tumor bulging from your French Bulldog's eye one day. It is unknown what causes this. However, it is typically treatable by a veterinarian.
Unfortunately, French bulldog cherry eye can damage one or both eyes and is more common in the early puppy years.
Let us now address some of the most often-asked questions concerning Frenchie's cherry eye!
What is the French Bulldog Cherry Eye?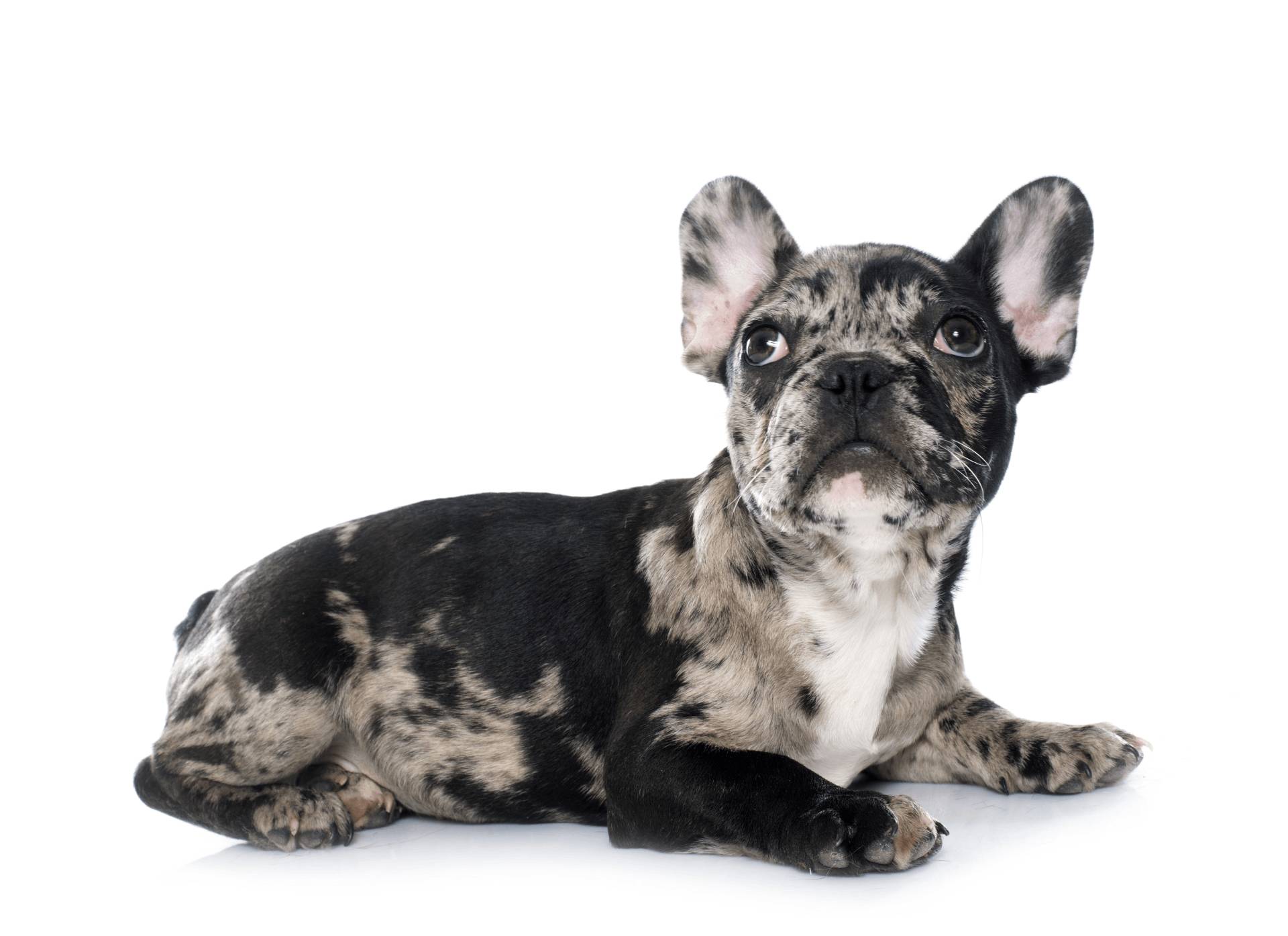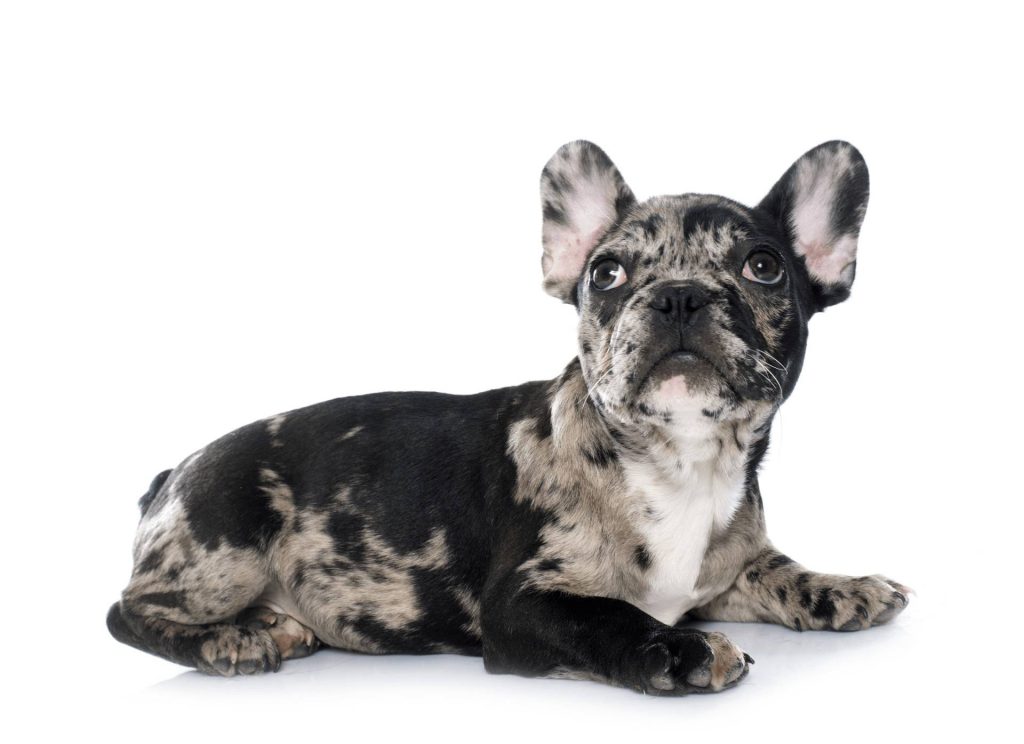 Frenchies are recognized for their squished cheeks, wrinkled skin, and bat-like ears, which make them extremely cute.
But what if those lovely eyes grow an unattractive red lump? This is known as Cherry Eye, a prevalent ailment among French people.
Cherry Eye occurs when an inflamed tear gland in the eye protrudes from the eyelid, resembling a red cherry.
While it may appear painful, it is usually not, but it can cause discomfort and irritation to the Frenchie.
Cherry Eye, fortunately, is not life-threatening and may be cured with surgery to relocate the tear gland.
Their genetic composition, notably their face form and skull shape, is thought to predispose them to Cherry Eye.
Did you know that certain French Bulldogs have a hereditary "blue eyes" feature?
Although blue eyes are a rare and desirable characteristic, it is crucial to recognize that they might be related to visual issues.
Don't panic if your Frenchie gets a Cherry Eye; it's a frequent problem that may be readily rectified.
Just make sure to speak with a veterinarian and give your pooch lots of love and hugs while they are recovering
What Causes Cherry Eye in French Bulldogs?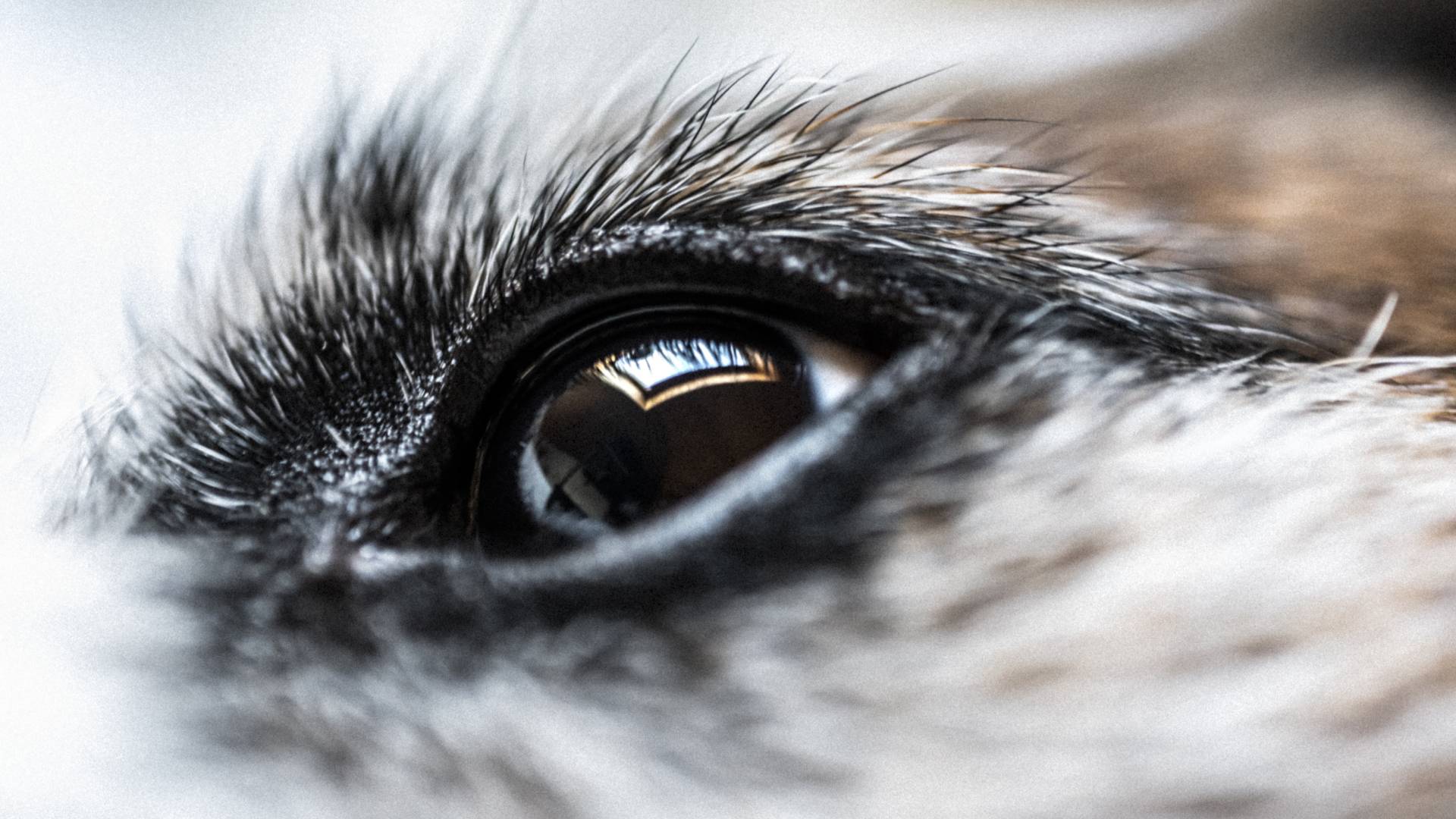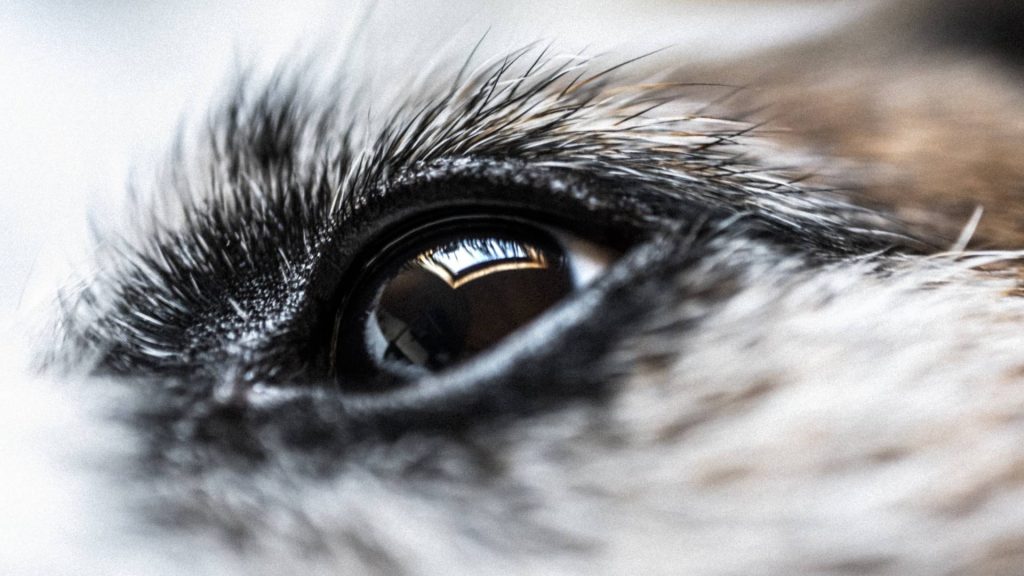 Many people think that Frenchie's cherry eye is a congenital condition.
It may be passed down from generation to generation. However, only some agree with this hypothesis. 
There is no unanimity among dog specialists on what causes cherry eye in French Bulldogs, although it is one of the breeds that are statistically more likely to acquire this illness. 
Cherry eye in Frenchies is typically caused by ligamentous attachment weakening. The trigger, on the other hand, can be found in genetics or lymphatic tissue inflammation.
Cherry eye is most common in dogs between the ages of 6 and 12 months, and it occurs less commonly in older dogs. So, it is more frequent in dogs that are two years old or younger.
What are the signs of a cherry eye in a French bulldog?
In addition to a noticeable pink tumor in the corner of the eye, your dog will exhibit the following symptoms:
Epiphora (excessive tear production)
Wiping one's vision on the floor and moaning 
Displaying worried behavior
Blepharospasm (excessive squinting)
Scratching and pawing
Conjunctival inflammation
The Symptoms Of Cherry Eyes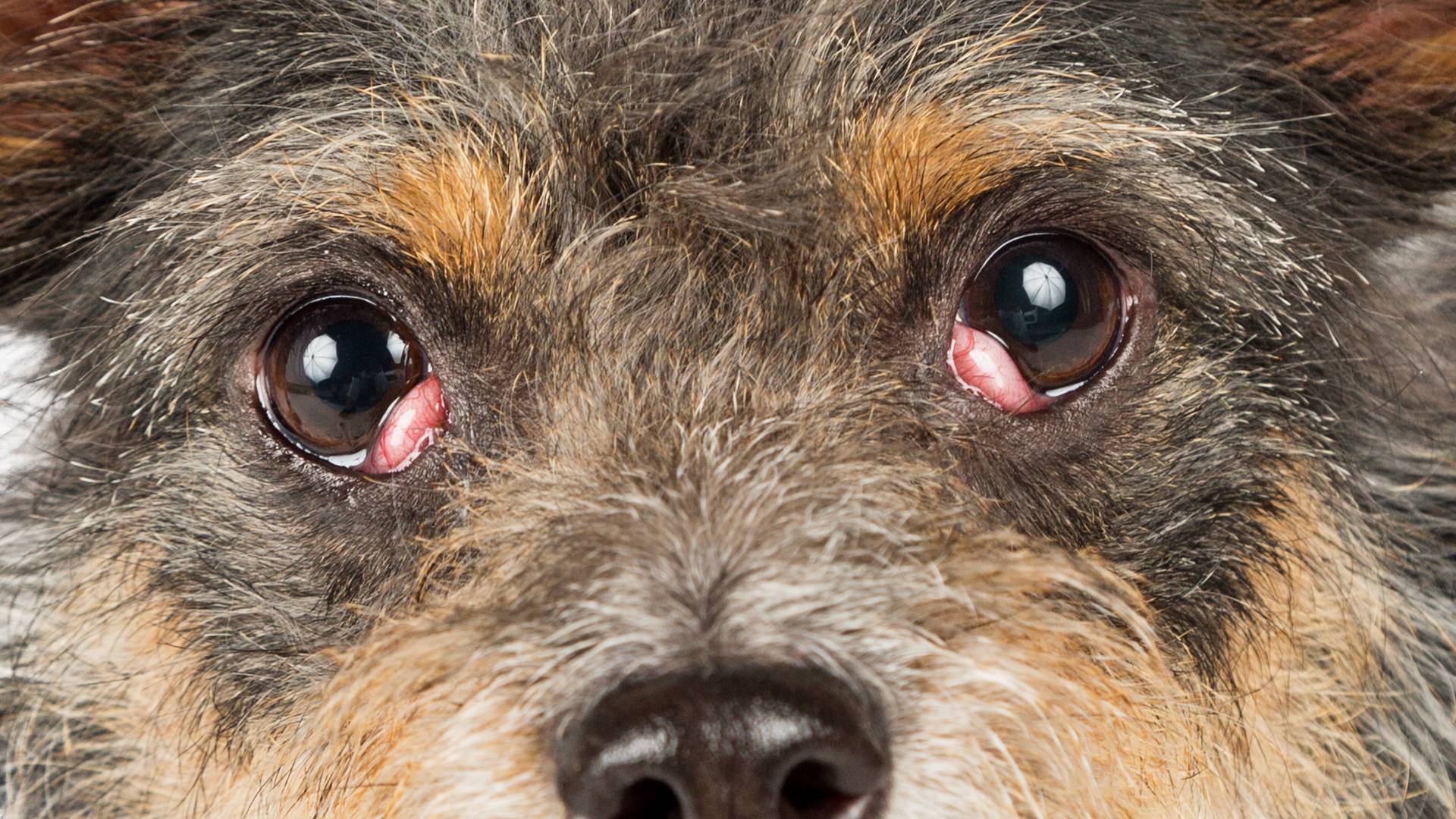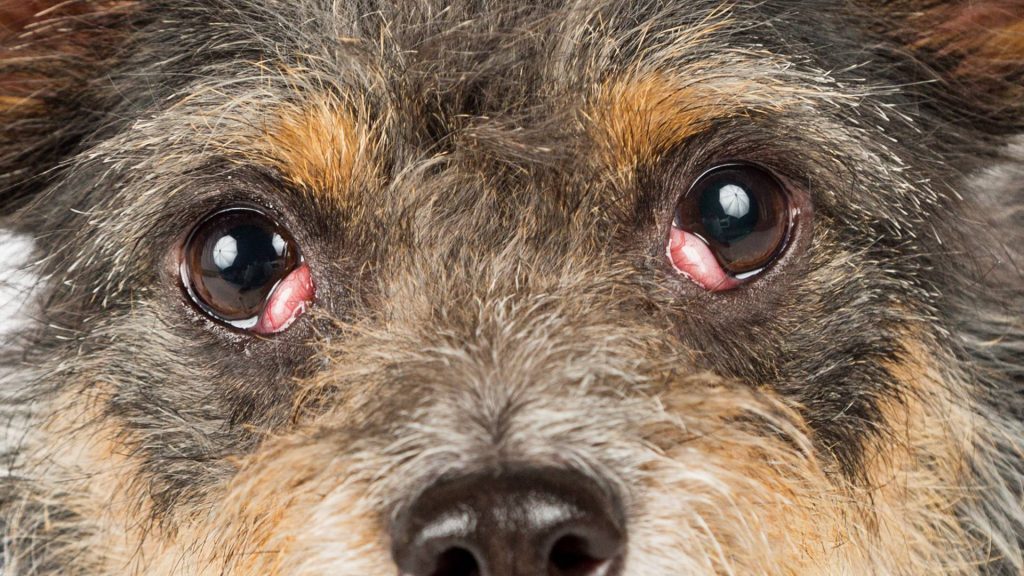 Have you ever spotted a strange red mass in the eye of your French Bulldog and wondered what it was? 
Your Frenchie probably has Cherry Eye, a common illness affecting many cherished dogs.
A red, swollen, or irritating lump in the corner of the eye, frequent blinking or rubbing of the eye, and discharge or mucus coming from the eye are all common signs of Cherry Eye in Frenchies. It may also cause discomfort or agony to your pet.
So yes, the cherry eye symptoms in your French buddy will be noticeable. As mentioned, the eyes will be red, dry, and irritating. Your dog will claw and paw at their sight. There will be swelling around the dog's eye as well.
Also, they will squint, have excessive tear production, and have dry eyes and other symptoms.
The cherry eye on your French Bulldog might be huge and cover a substantial section of its cornea. It might also be minor and only appear on occasion.
While Cherry Eye may appear severe, it is usually not fatal and can be cured surgically.
Therefore, a veterinarian must examine your Frenchie to determine that it is Cherry Eye and not another eye issue.
Thus, if you see any of these signs in your French Bulldog's eye, don't worry; Instead, visit a veterinarian and lavish your puppy with love and care while he recovers.
After all, a little Cherry Eye is a little price to pay for the love and friendship that our animal companions bring into our lives.
How to Treat Cherry Eye in French Bulldogs?
In most circumstances, cherry eyes in Frenchies may be treated by rubbing the afflicted area.
Of course, you should do it with sterile gauze soaked with natural chloride or other dog-friendly eye drops.
Compared to other eye problems, cherry eye in Frenchies is typically moderate and does not require surgery.
However, if it is not treated promptly, the illness may worsen. 
Your veterinarian will prescribe antibiotics and anti-inflammatory treatment (eye drops) and instruct you on how to massage the eye.
If this does not work for your dog, the final stage is surgery.
So, let's talk about treatments and possibilities. 
These are some treatments for cherry eye in French Bulldogs:
Eye drops are one of the most frequent approaches to curing cherry eye in French Bulldogs.
Steroid and antibiotic eye drops can help decrease inflammation and prevent infections. It is critical to follow the veterinarian's recommendations for the exact dosage and use of the eye drops.
Surgery to repair the cherry eye may be necessary for extreme situations.
It consists of relocating the gland and stabilizing it with sutures. Finding an experienced veterinarian for the treatment and following his instructions is vital.
Several pet owners have successfully used home remedies to cure cherry eye in their French Bulldogs.
Warm compresses, massage, and natural therapies such as chamomile tea bags or coconut oil may be used.
Before attempting any home cures, it is critical to speak with a veterinarian.
Remove the afflicted grand
Removing the nictitating gland is the earliest method of treating the cherry eye.
It's far from ideal because after the gland is removed, their eye will no longer be able to generate the tears required to keep their eyes moist.
Daily eye drops are required following this procedure, and failure to administer them as recommended may result in blindness.
This procedure was once rather popular before advances in veterinary medicine and technology made removal unnecessary.
In addition to these treatment options, there are certain things you can do to avoid getting the cherry eye in the first place.
A veterinarian's regular eye checks help discover any possible problems early on.
Cleaning and keeping your French buddy's eyes clear of debris can also help avoid discomfort and inflammation.
Keeping your Frenchie happy means getting these adorable accessories: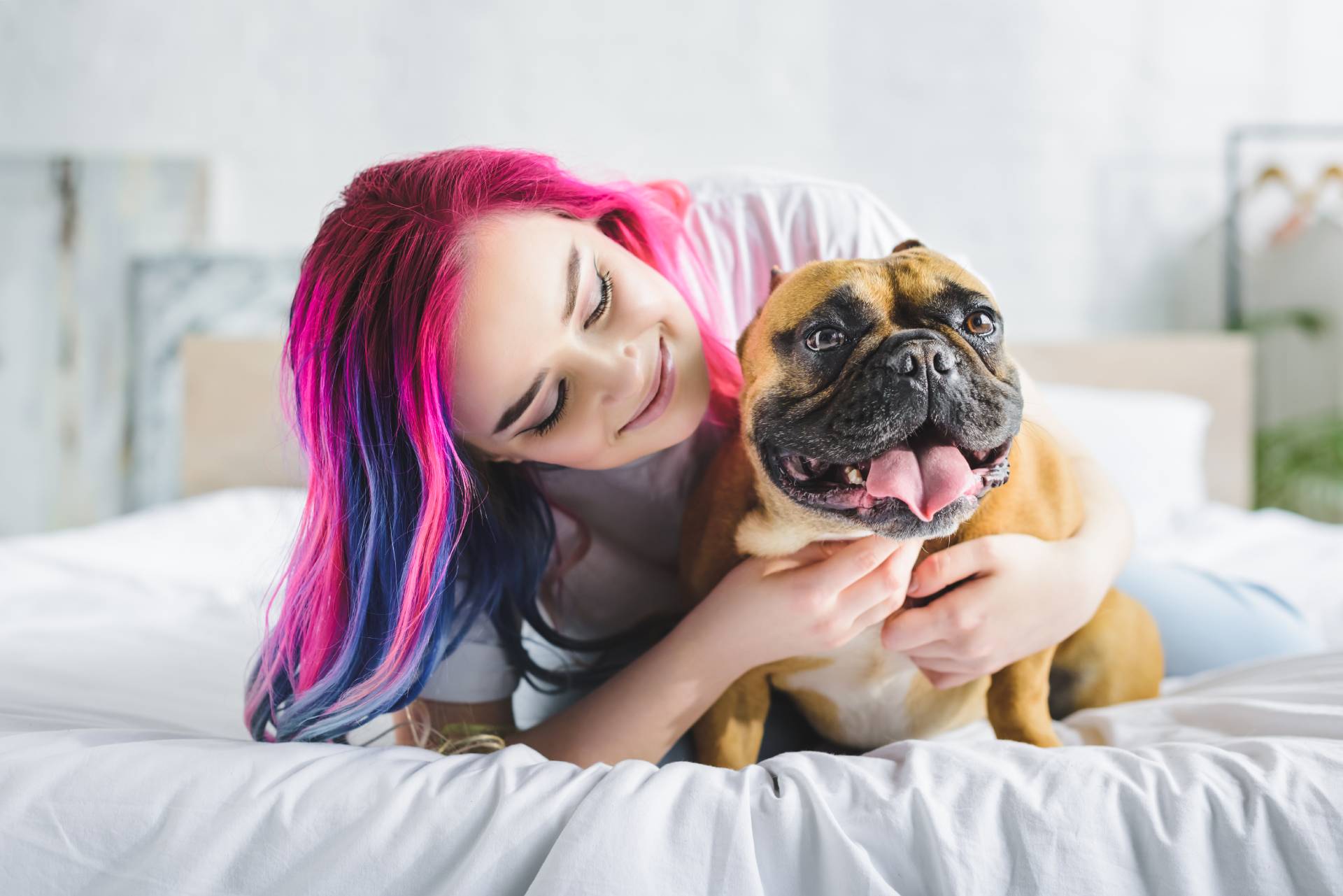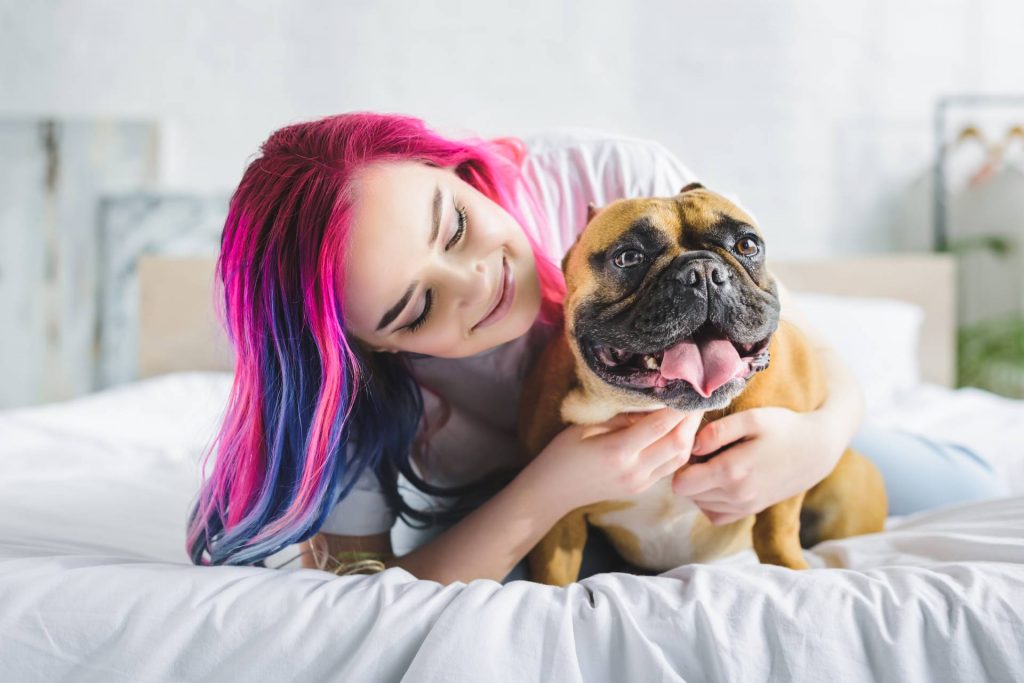 Have you noticed any changes in your dog's behavior and eyes? You wanted to find the answer to the question What is French Bulldog Cherry Eye, and How Do You Treat It? Then this was the right article for you.
We've done our best to cover everything the concerned Frenchie owner needs to know in this article.
We tried to explain what Cherry Eye actually is, why it appears, and what its symptoms are, but also the most important thing – how to cure Cherry Eye in French Bulldogs.
We hope we have informed you of everything and calmed your concerns because, as we mentioned, this is not a serious condition, and there is a cure!
About

Johnny

Johnny, a Frenchie owner and enthusiast, shares his wealth of knowledge on training and caring for French Bulldogs. When not writing, he enjoys hiking and time in nature with his pets.