We all know that there's one sad fact about owning dogs – and that's the limited amount of time that we get to spend with them. If only our pooches could live longer!
And on that note, you've probably wondered about the French bulldog life span.
One must consider several things when talking about how long a Frenchie will live, so we have a lot of things to cover here.
With that said, let's dive right in – and see what we have in store for you!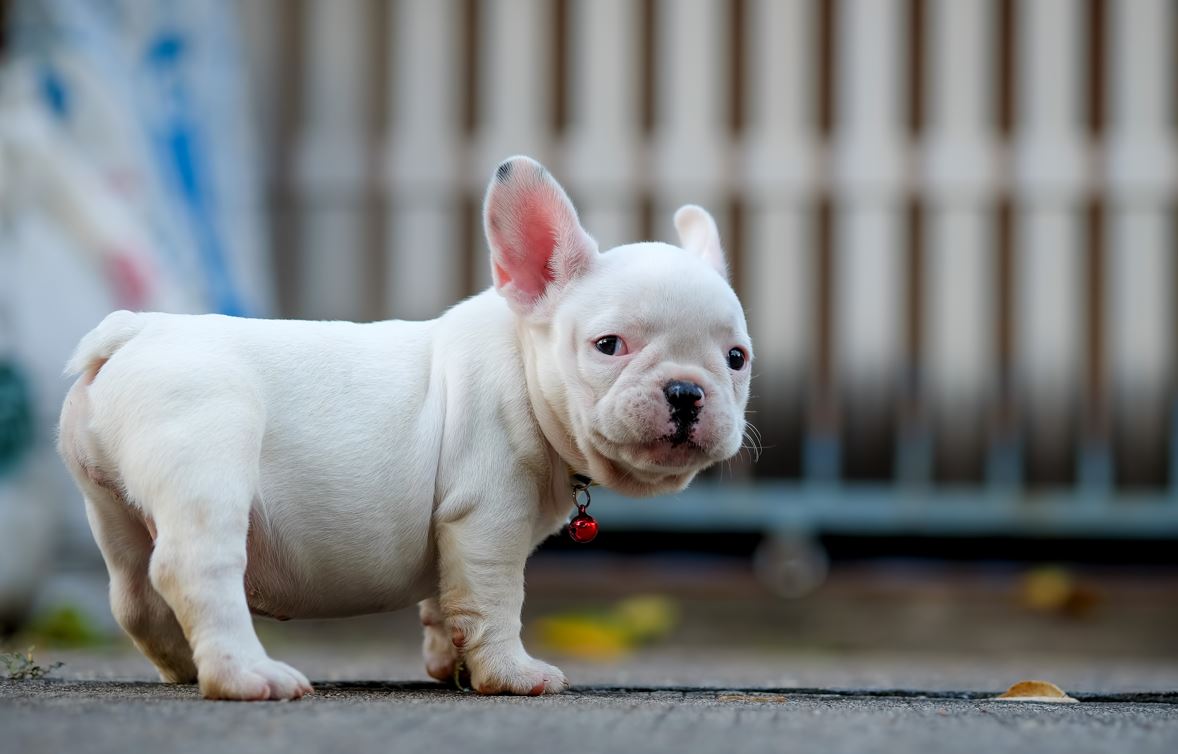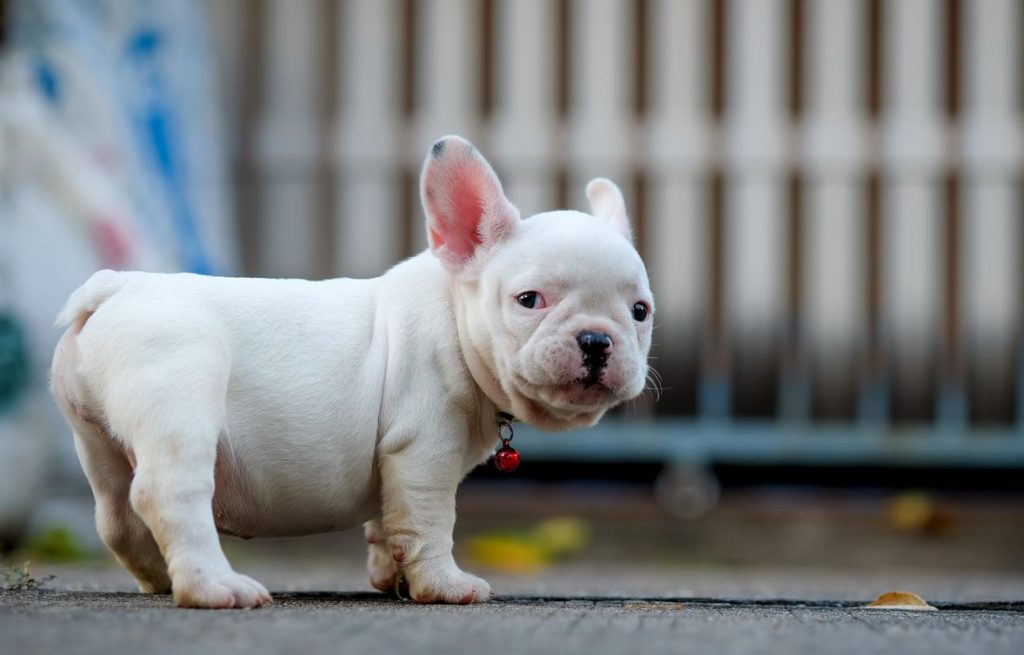 Why Do French Bulldogs Live For As Long As They Do?
French bulldogs live 10 to 14 years on average, the "golden middle" for most dog breeds.
There are some breeds that live shorter than that – up to 10 years – and then there are others that may live up to 19 or 20 years of age.
But why do Frenchies generally live 10 to 14 years?
Well, a few factors are at play here.
First of all, they are a small breed that often doesn't get enough exercise due to the stigma that they are lazy. Inexperienced owners often feed into the idea that their French bulldogs don't like to run. So, why would they make them run?
That's the first mistake that inexperienced Frenchie owners make.
Unfortunately, this shortens the lifespan of your French bulldog in the most harmful manner. The thing is, physical exercise is something that every dog needs – including Frenchies!
If you don't pay attention to your dog's fitness, you are directly impacting their lifespan – and might even "cut" it down to 10 rather than 14 years.
And we know that would be your worst nightmare.
Also, when there's no exercise and the diet of your Frenchie is poor, that shortens their lifespan, too.
French bulldogs are prone to certain heart-related conditions and are more susceptible to heart murmurs and heart or valve disease.
So, the shorter average lifespan of French bulldogs is linked to stereotypes that the owners are feeding into and some genetic factors that need to be considered.
But, you're in luck:
There are various ways for you to lengthen the lifespan of your Frenchie with little to no effort – and we're going to tell you all about it below!
.
Improving Your French Bulldog's Lifespan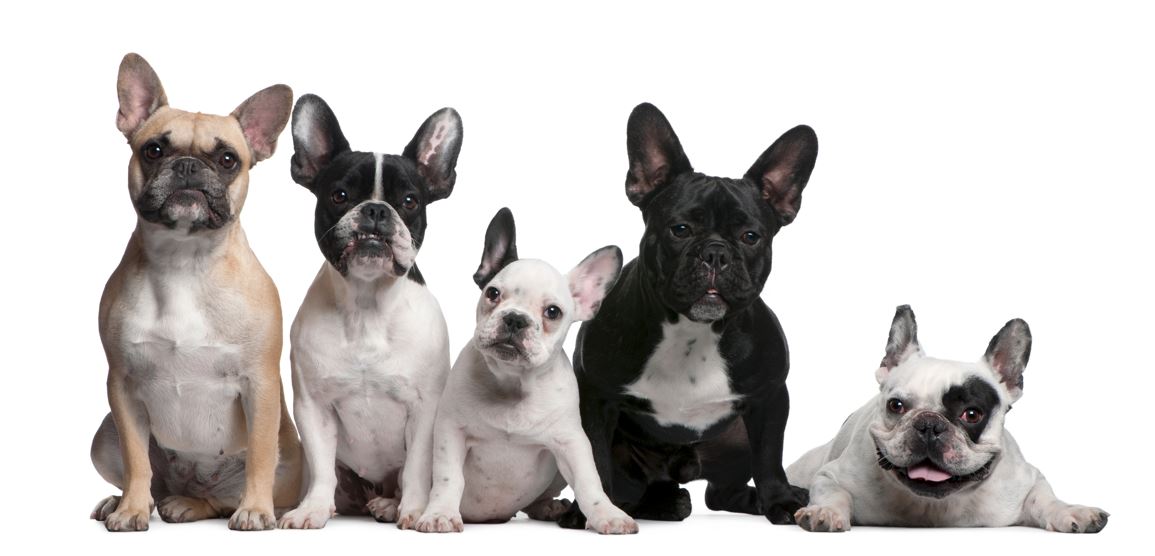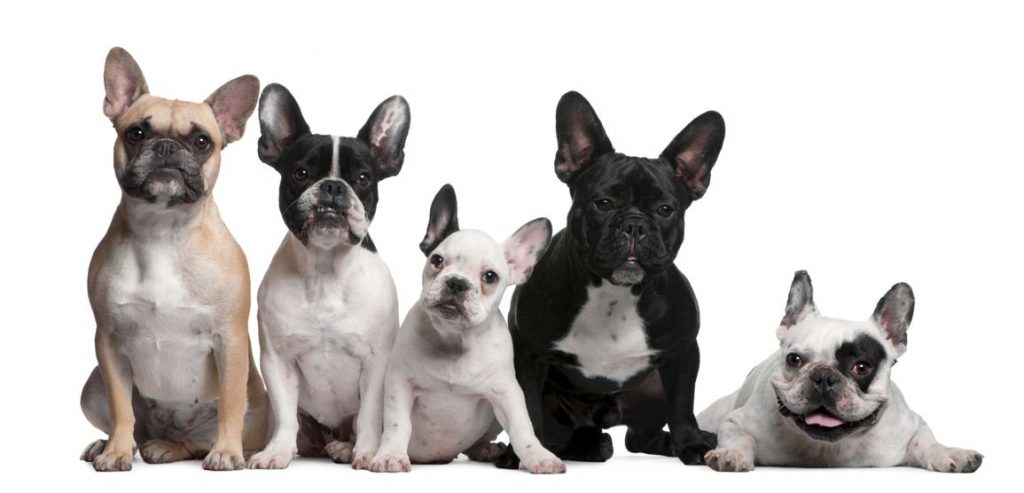 As we've mentioned earlier, there are some things that, if done correctly, can ensure a longer life span for your Frenchie. And that means you get to spend more time with your pet!
Now, before we get into the specifics of lengthening your Frenchie's life span, you should know that there are still things that you can't influence.
Mainly, these things are genetic and can't be prevented.
Again, French bulldogs are prone to some conditions – although nothing too drastic or unusual for other dog breeds. They can be as healthy and energetic as any other dog around them.
That said, let's look at some genetic problems that may lead to diseases and shorten your pup's lifespan.
First of all, the condition that's well-known in the world of dog owners doesn't directly influence your dog's well-being, but it drastically shortens the list of what your dog can and can't do – hip dysplasia.
If your Frenchie develops hip dysplasia, they won't be able to exercise regularly – and will, most likely, gain weight.
That directly puts them at a higher risk of developing heart murmurs or valve disease. But luckily, that's where potential genetic problems end with Frenchies – for the most part, anyway.
Some simple methods can make a massive difference if you'd like to improve your French bulldog's life span.
For starters, regular exercise. Contrary to popular belief that French bulldogs are lazy and don't like physical exercise, they actually enjoy it very much.
Daily walks will be highly beneficial to your pup. But, that is fruitful only if you pair it with a good, high-quality diet.
Your best friend deserves an excellent nutritional plan – and there are two ways to go about this:
Quality dog food

(+supplements)
Let's see what you can do in this department!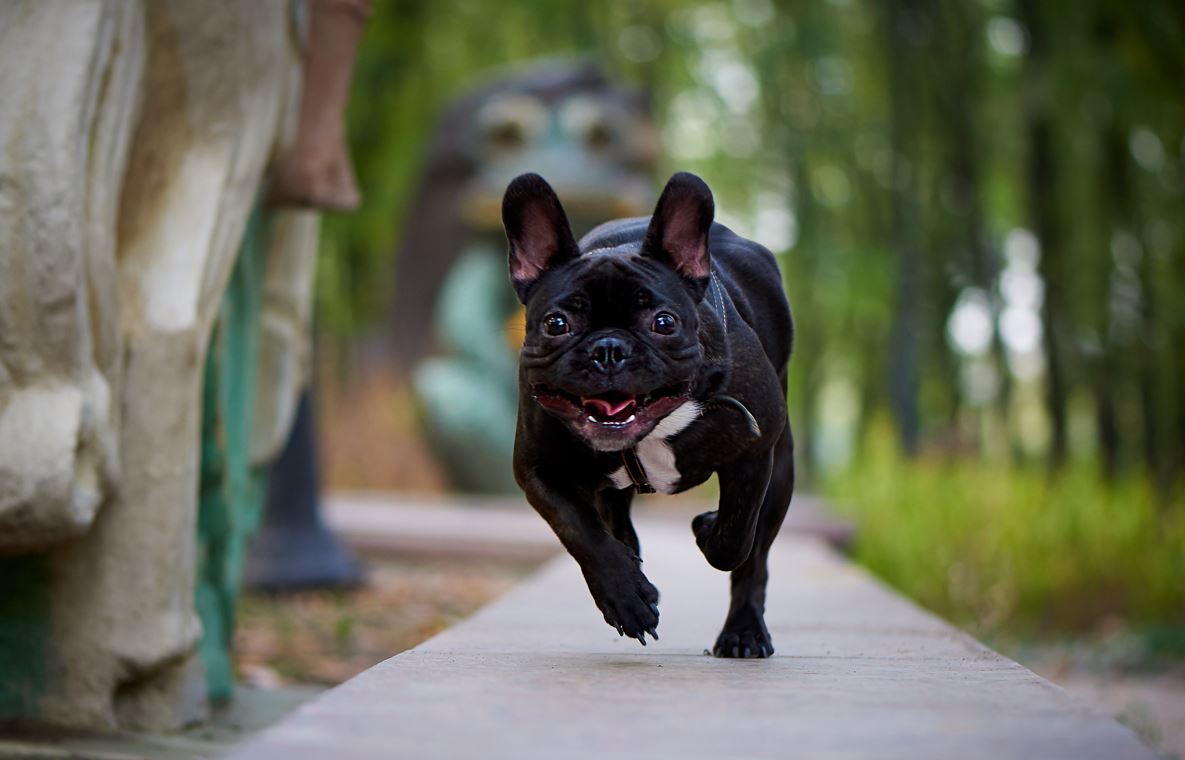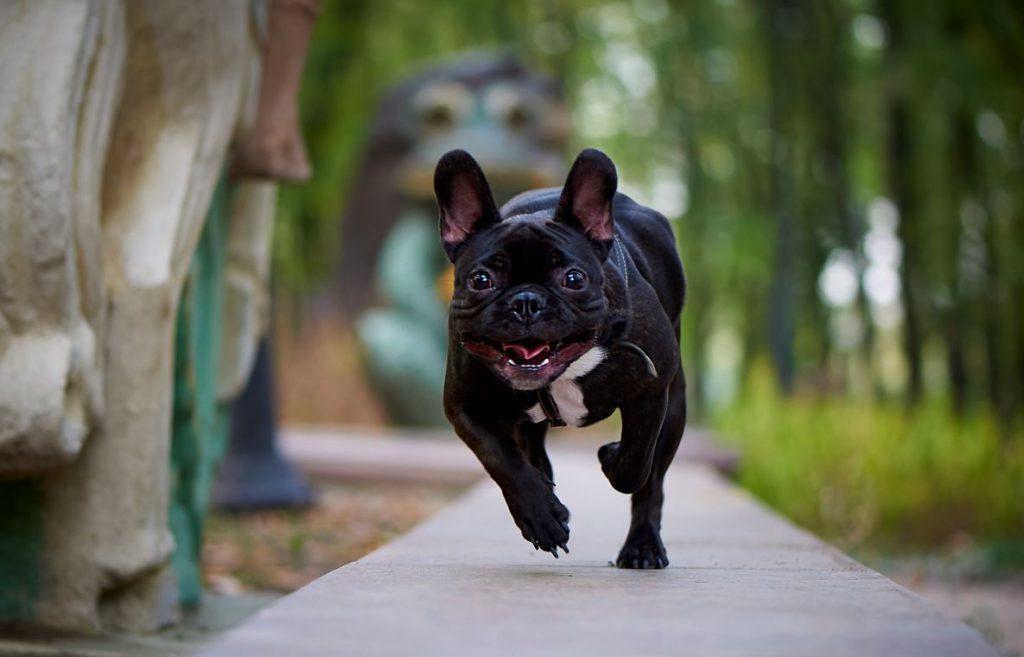 As we've said, health and exercise are essential to your dog's well-being.
If you train your Frenchie regularly – and you should – remember that an active lifestyle requires a highly nutritious diet.
Some people love to give their dogs the best food around, including quale eggs, raw meat, bone marrow, and the like.
If you go down that road, your Frenchie might just outlive a lot of the dogs in the neighborhood.
The only downside to such a diet is that it's pretty expensive; many people can't afford to feed their pups these nutritious foods daily.
The majority of dog owners opt-out for the second option – dog food and supplements to go with it.
There are various commercial dog foods that are made from good quality blends that'll give your dog all the nutrients they need. And if you pair that with, let's say calcium – you're all set!
The point is: 
The choice of diet can seriously lengthen your Frenchie's life span and allow them to spend that time happy and healthy.
French Bulldog Life Span – Conclusion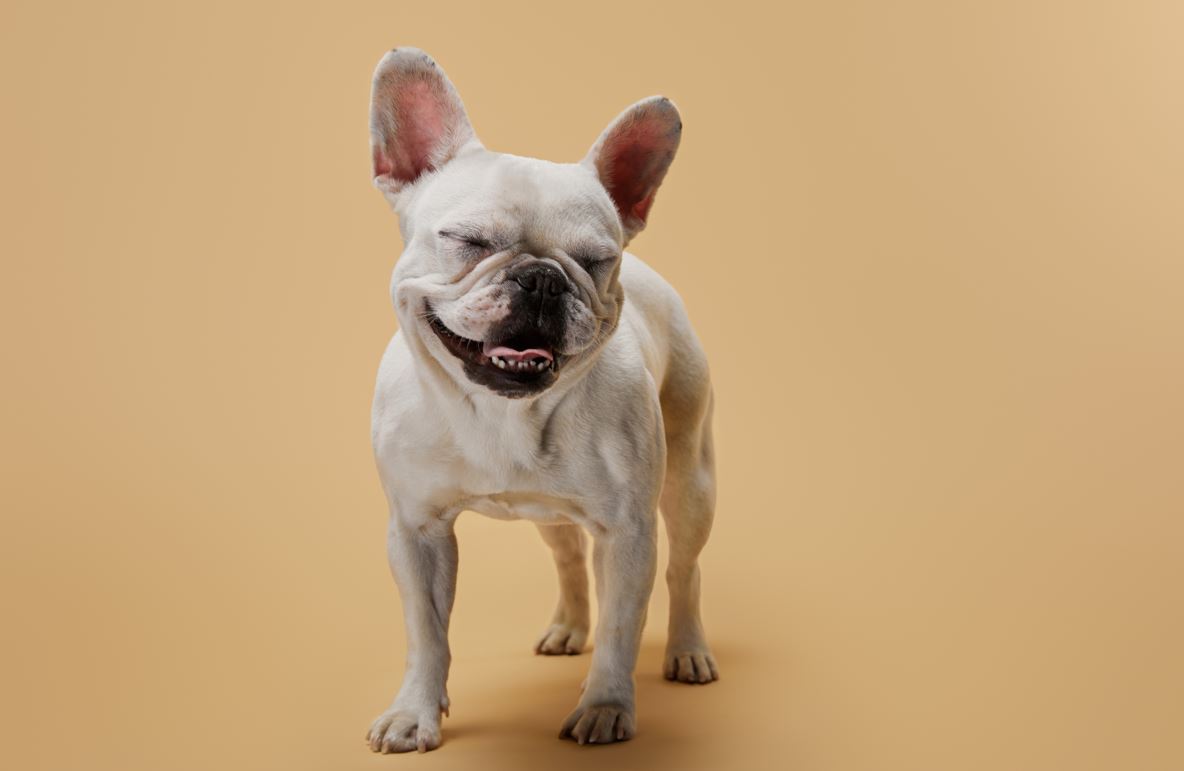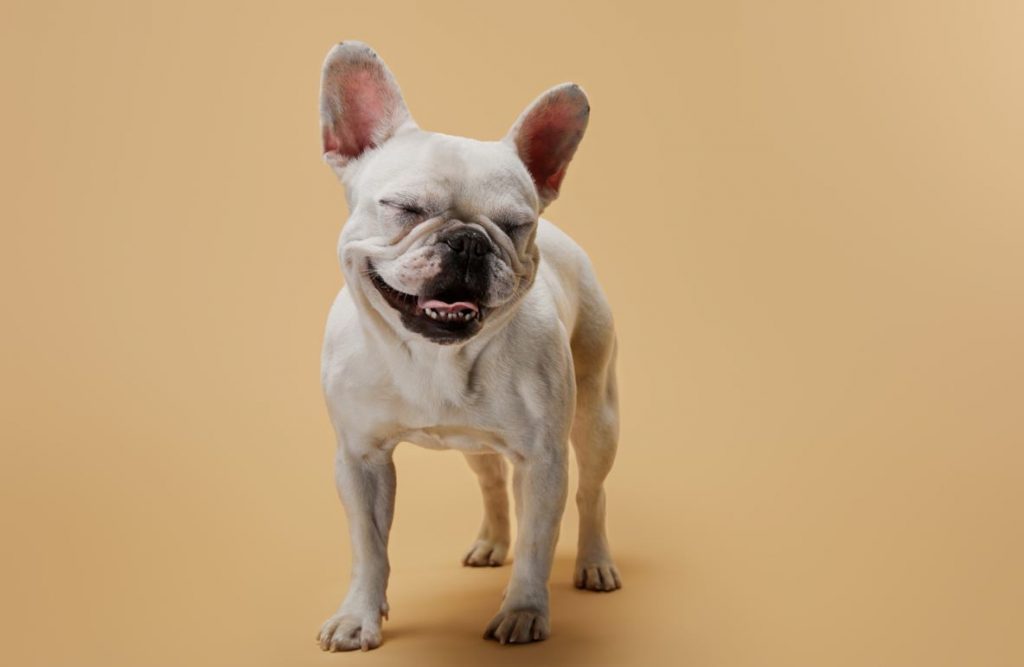 People assume that Frenchies live shorter than bigger and more active dogs, and, sadly enough, Frenchies usually get labeled as a lazy breed of dogs.
That is entirely untrue, though.  
In fact, the average life span of a French bulldog is between 10 and 14 years.
As we mentioned, there are things that can undoubtedly shorten the French bulldog life span – but there are also things that can lengthen it.
It all comes down to a bit of luck when we're talking about genetics and a bit of care when we're talking about exercise and a healthy diet.
Again, your Frenchie is likely destined to live a long and happy life, but don't forget that you are, in part, responsible for it!
About

Johnny

Johnny, a Frenchie owner and enthusiast, shares his wealth of knowledge on training and caring for French Bulldogs. When not writing, he enjoys hiking and time in nature with his pets.