Seizures can be pretty scary – especially if they are happening to your pooch. However, they are pretty common among dogs, and they can happen to your Frenchie, too. 
Lucky for you, you can identify when a seizure is about to happen because your French bulldog could act differently than usual; they can sense an episode coming. Understandably, seizures in dogs can be upsetting for the owners, but try to remain calm.
French bulldog seizures – what to do? How can you help your Frenchie while they're having an attack? 
Read our article for the full scoop!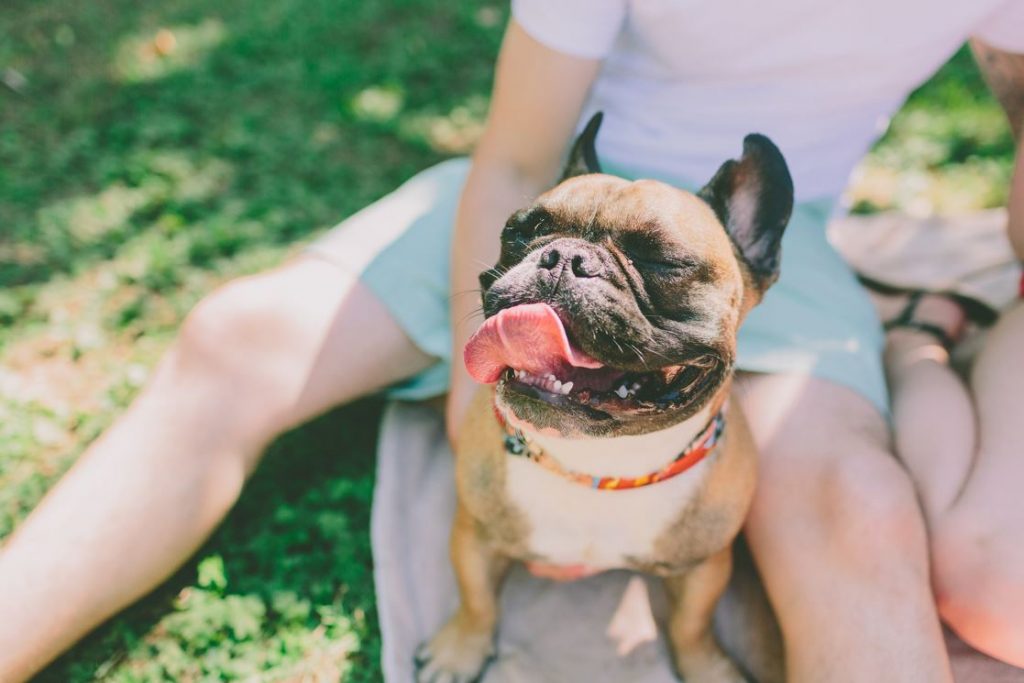 What To Do When Your French Bulldog Gets A Seizure?
First of all, you need to calm yourself down before doing anything else. 
If you start yelling or show that you are scared and upset, you can further upset your pup, and they're already having a tough time. 
So, even if this is the first seizure your Frenchie has ever experienced, take a few deep breaths before you do anything regarding your pooch. Then, stay close to your pet and perhaps sit next to them; keep them company. 
You can very gently place your hand on them and pet them if you want to. However, do keep in mind that your pooch is upset, so make sure only to pet the part of your pooch's body they can't reach with their mouth – like their back, for example. 
Dogs can be out of control when they're having a seizure and may bite the owners, even if they've never done it before. So, when you start to come closer to them, do it slowly and carefully – your poor pet is scared and confused and may bite you because of it.
Moreover, it would be a good idea to time your pup's seizure if you are able – using your phone or a simple watch. If the episode lasts less than two minutes, your Frenchie will likely be fine. 
On the other hand, if the seizure lasts longer, or it doesn't seem to calm down at all, take your Frenchie to the emergency veterinarian. Also, if your pup suffers a few seizures in a row, they should be seen by the vet, as well. 
Do keep in mind that a dog's temperature raises significantly during a seizure. 
On that note, you can take a washcloth and dampen it with cold water – or leave it in the freezer a bit – before covering your pet's paws with it. Do that once the seizure has subsided. 
We advise you only to cover the pet's paws if the pet is awake. They might bite you if you wake them up with the cloth!
Symptoms & Potential Causes Of Seizures In French Bulldogs
It's hard to say what are the strict rules of seizures; the length and the intensity of the seizure may vary every time. 
However, your pet losing muscle control is somewhat the staple of a seizure – with mild attacks only resulting in loss of control for a few seconds to a minute. Severe episodes can last for over five minutes, though. 
Before muscles start twitching, your French bulldog will likely look dazed – and might even stare at something. Then, your pet might faint; they will recover pretty quickly if they don't, though. 
The underlying causes for a seizure can be:
Electrolyte issues
Anemia
Cancer
Liver or kidney disease
Head trauma
Poisoning 
Epilepsy 
If you're worried your French bulldog might have any of these diseases, it is best to schedule an appointment with the vet and discuss the right course of action. That said, epilepsy is one of the most common causes of seizures in dogs. 
Luckily, with the proper treatment, your pet will no longer suffer seizures of any kind and will live a pretty normal life. The vet will prescribe the medication and explain how to administer them. Ask about the potential side effects, and make sure your pet gets their meds at the right time – just a few hours without the meds could spell trouble!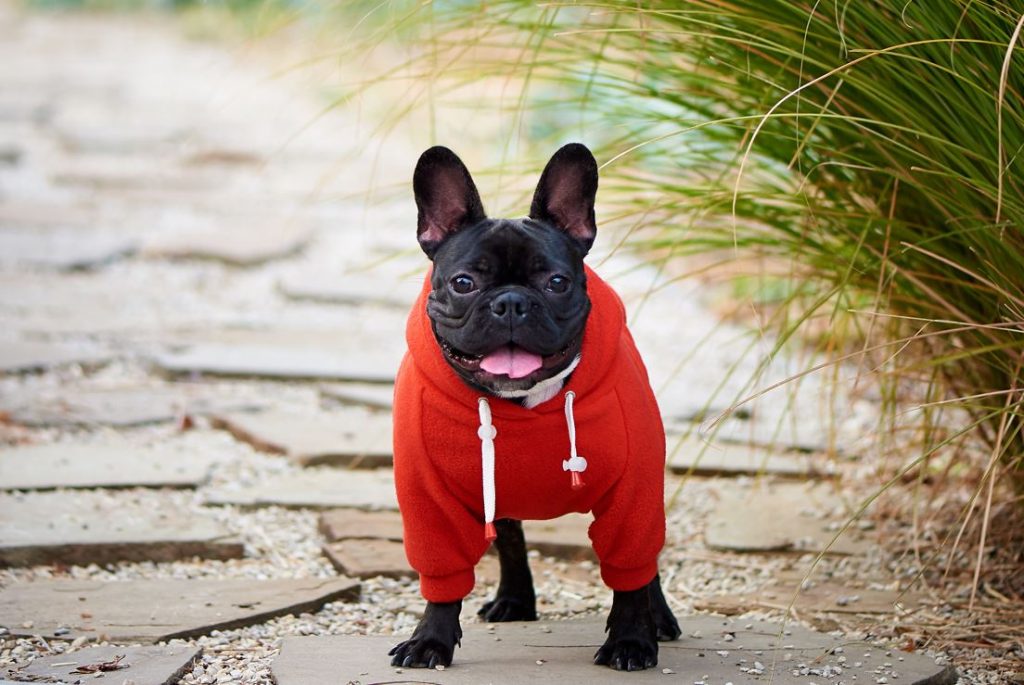 Are Seizures Dangerous For French Bulldogs?
While there's no doubt about the seizure appearing incredibly scary, seizures generally are not dangerous. More importantly, an episode does not cause pain to your pup – despite them looking very scared while it's happening.
So, that's a bit of good news.
Many dog owners worry about seizures because of the common belief that dogs could swallow their tongues while they're seizing. However, that's just a myth; most attacks don't result in any kind of damage to the pet. 
And because it is just a myth, don't try to put fingers in your Frenchie's mouth mid-seizure – you can get bitten. Here's the best thing you can do: 
Make your pup comfortable and prevent them from hurting themself as they'll likely feel disoriented. 
A single occurrence of a seizure won't put your French bulldog in danger, especially if it doesn't last over two minutes. As previously discussed, if the seizure lasts longer – or is repeated – visit the vet. 
The only genuinely scary thing is your pooch's temperature rising after an attack. It could easily develop into hyperthermia if you don't treat it in time. So, if you have any questions, call your vet for tips!
The one thing to remember is to remain calm. Track your pet's seizures, and only then contact the vet if they don't subside quickly enough. 
In general, just try to keep your French bulldog as comfortable as possible, and be careful about an accidental bite or two.
Let your Frenchie sleep it off for now. Of course, if the seizures seem to continue in the following months, pay a visit to your vet and ask them about potential causes!